Lupita Ferrer
Known in Latin American countries as the "Queen of Telenovelas" or "Queen of Drama", Lupita Ferrer – real name Yolanda Guadalupe Ferrer Fuenmayor – was born on 6th December 1947, in Maracaibo, Venezuela.
Lupita's parents were Spanish immigrants named Yolanda Fuenmayor Quintero and Atilio Ferrer Arria, whose journey from their home country to Venezuela is swathed in mystery. We can assume that Lupita's childhood was an uneventful one, as she has rarely discussed it in interviews. She was just 15 years old when she played Ophelia in a production of Shakespeare's "Hamlet", thus launching her stage career.
Career
Lupita was 18 years old when she caught the attention of Raúl Leoni – at the time, the president of Venezuela – while performing in the play "Doña Rosita La Soltera". Despite being a newbie in the acting world, the attractive thespian was already making a name for herself, thanks to her expressive eyes and dynamic stage presence.
Throughout the 1960s, Lupita appeared in many Mexican and Venezuelan-Mexican movies, working alongside leading actors such as Mario Moreno "Cantinflas". Some of her first roles were that of Gloria in "Me ha gustado un hombre", Mabel in "La cama", and Angélica in "Un Quíjote sin mancha".
In 1967, Lupita played the title character in one of the first TV adaptations of "Doña Bárbara", based on the eponymous Rómulo Gallegos novel. The actress also began appearing in CVTV and RCTV telenovelas, amongst them "Donde no llega el sol" and "Rebelde". In 1968, she travelled to Mexico to star in two Telesistema Mexicano telenovelas – "La frontera de cristal" and "Tú eres mi destino".
Two years later, Lupita returned to her home country for the role which would change her career forever: that of Esmeralda Rivera in the Venevisión telenovela "Esmeralda". Playing a beautiful but blind young woman down on her luck, Lupita enthralled audiences with her heartfelt performance, and soon joined the casts of other shows, including "María Teresa" and "Me llamo Julián, te quiero".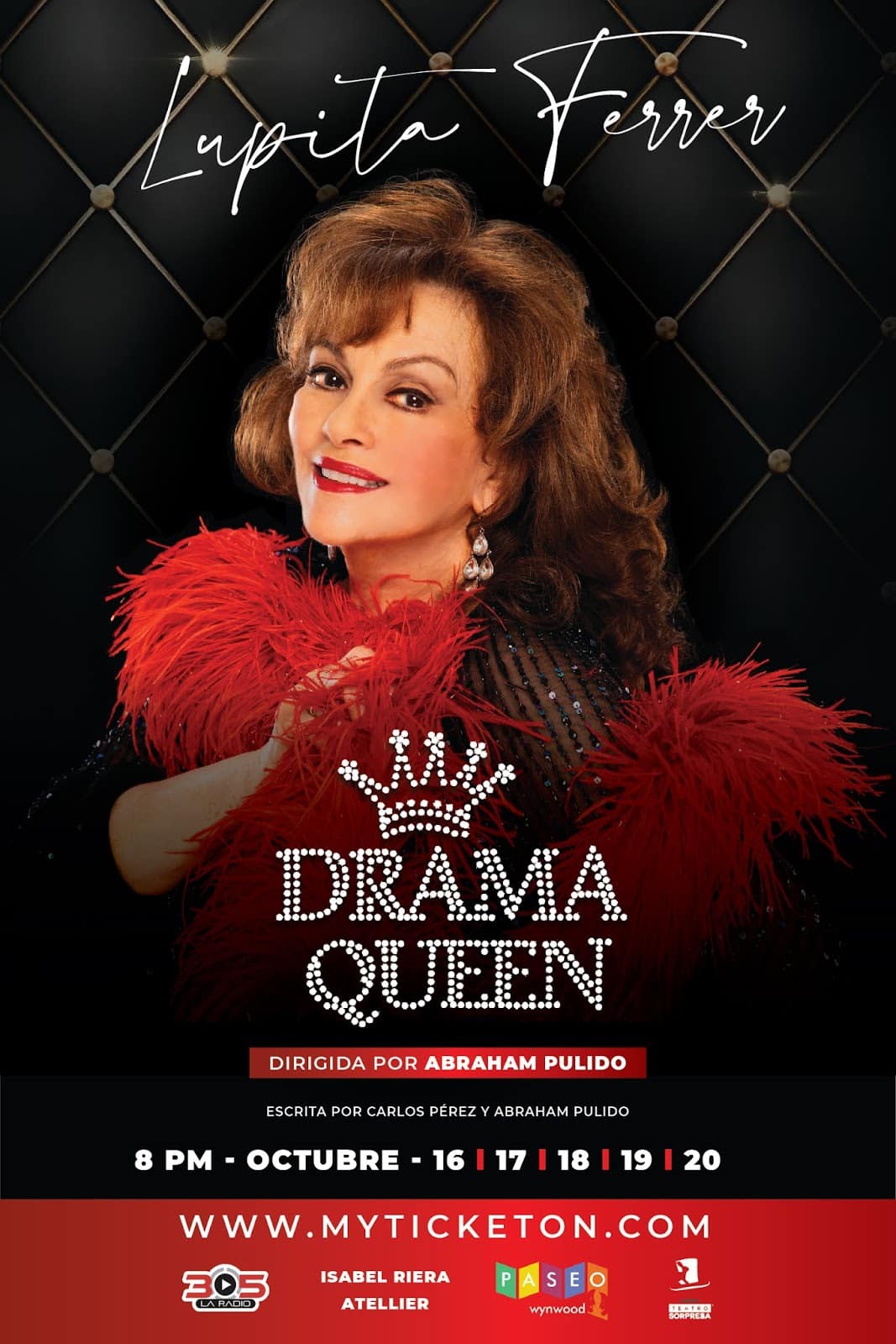 Lupita's nickname as the "Queen of Drama" is an accurate one, as most of her roles pushed her – and viewers – to the limits. In "María Teresa", she played a woman who went mad following the death of her daughter, whereas in the 1975 series "Mariana de la Noche", her character was embroiled in a forbidden love story which ended in tragedy.
In 1985, Lupita starred in the successful Venezuelan telenovela "Cristal". Her character, Victoria Ascanio, became pregnant at a young age, and was forced to give her daughter up for adoption due to her unfortunate circumstances. Two decades later, having become a successful businesswoman, she was unknowingly reunited with her daughter when she began working at one of her companies. "Cristal" was a huge success in the US, Europe, Asia and South America and helped solidify Lupita's place in showbiz.
Three years later in 1988, the actress starred in the Argentinian series "Amándote", followed by its sequel "Amándote 11" in 1990. The '90s was yet another busy decade for Lupita, as she dazzled in Peruvian and Mexican drama series and telenovelas such as "Soledad" and "Rosalinda".
In 2006, Lupita made a rare appearance in an American series with a role in "Ugly Betty", based on the Colombian show "Yo soy Betty la fea". The following year, the actress portrayed the villainous Ágata Mercenario in the cult classic "Pecados Ajenos", which was broadcast on Telemundo and attract millions of viewers.
La nostra Giustina Valdéz de Guzmán! Cosa ne pensate di questo personaggio? Vi piace? Cliccate "Mi piace" e seguite la pagina 👉 Radio Vero Italia

Posted by Eva Luna Italia on Saturday, July 8, 2017
2010 saw Lupita play Justa Valdez in the Venevisión and Univisión co-production "Eva Luna", followed by a starring role in the Telemundo telenovela "Rosa Diamante". Over the next few years, her career inevitably slowed down, as the gaps between each project became wider. Despite rumors of Lupita retiring from screens, the actress had roles in "Voltea pa' que te enamores" and "La Fan" in 2006-'07, before disappearing seemingly overnight.
After taking a five-year hiatus to care for her ailing mother, Lupita returned to drama shows in May 2023 to much fanfare, with a role in "Dramáticas", a highly-anticipated Hispanomedios and Venevisión co-production. Fans were surprised but pleased to hear the news, as Lupita hadn't participated in a Venevisión show since the 1990s.
With such an illustrious career and dozens of acting credits, it's little surprise that Governor Manuel Rosales rewarded Lupita with a first-class order of Lago de Maracaibo in July 2023. Lupita received the accolade thanks to her showbusiness trajectory, and for being one of the most famous Venezuelan actresses in the world. During the ceremony, Manuel said: "Thank you for representing us in Venezuela and around the world, Lupita. We greet you with appreciation and Zulian pride. Long live Zulia." [Translated from Spanish]
Just two days after the awards ceremony, Lupita was honored once again, when she received a star on the Paseo Baralt de Maracaibo, which is the Venezuelan equivalent of a Hollywood Walk of Fame Star.
Personal Life
During her early adulthood, Lupita was briefly married to Alfredo Carrillo, a Venezuelan engineer whom she divorced after two years. While studying in New York City's Actor's Studio, she became engaged to the American director Hall Bartlett, with whom she worked on the 1978 movie "The Children of Sánchez", alongside stars Katy Jurado, Dolores del Río and Anthony Quinn.
Lupita and Hall married in 1978, but divorced four years later. The same year, the film producer and director retired at the age of sixty. He passed away in 1993 while being transported from his Los Angeles home to the hospital; at the time, he was suffering complications from a recent hip operation and was in the process of writing his second novel, "Face to Face". There are those who believe that Lupita and Hall's marriage was one of convenience, due to the 25-year age gap and Hall's influence in Hollywood.
The actress, who currently lives in Miami, went on "Confesiones de novela" in 2010 for a soul-baring interview in which she confessed to having several abortions, so that her pregnancies wouldn't interfere with her career. Despite sounding regretful, Lupita denied ever wanting to be a mother.