• Manish Dayal is a prominent Indian actor who achieved fame with his portrayal of Hassan in the film "The Hundred-Foot Journey" and Devon Pravesh in the TV series "The Resident".
• He has a Bachelor of Arts degree in theatre and acting and has featured in over 40 films and TV series.
• Manish is married to Snehal Patel since 2015 and they have a son together.
• His net worth has been estimated to be over $2 million.
• He stands at 5ft 8ins (1.73m) tall with black hair and dark brown eyes.

Known for movies
Short Info
| | |
| --- | --- |
| Fact | Is of Indian-American descent. |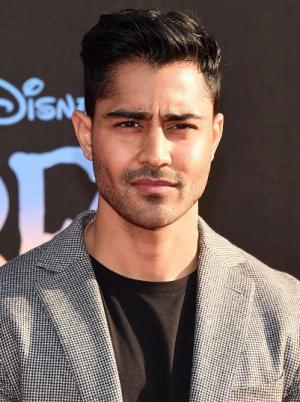 Who is Manish Dayal, Shehal Patel's Husband?
Indian actors are becoming more popular in Hollywood these days; one of those newfound stars in Manish Dayal, who achieved fame with the role of Hassan in the film "The Hundred-Foot Journey" back in 2014, and also as Devon Pravesh in the TV series 'The Resident" (2018-2019). So far he has featured in more than 40 films and TV series, and so achieved stardom in the entertainment world.
So, do you want to find out more about this prominent actor, from his childhood years to his most recent career endeavors, including his personal life? If yes, then stay with us for a while, as we introduce you to Manish Dayal.
Manish Dayal Wiki: Age, Childhood, and Education
Of Indian ancestry, he was born as Manish Sudhir Patel on the 17th June 1983, in Orangeburg, South Carolina USA – Dayal is his grandfather's name – the third born child of four to Indian parents Sudhir and Hema Patel, originally from Gujarat. He went to Heathwood Hall Episcopal School, and after matriculation enrolled at George Washington University. He obtained a Bachelor of Arts degree in theatre and acting, and later continued his education as he enrolled at The New York Conservatory for Dramatic Arts.
Career Beginnings
Upon settling in New York, this young Indian actor started looking for his acting debut, which came in 2005 when he featured in the short film "Time and the Hour Run. The following year he appeared in the Indian film "Kabhi Alvida Naa Kehna", but also secured his first starring role in the film "On the Other Side". Manish continued with film roles in the second half of the 2000s, first in the drama film "Cain's Mark" in 2008, and then in the comedy film "Karma Calling", and in 2010 in a minor role in the fantasy action-adventure film "The Sorcerer's Apprentice", with Monica Belluci, Nicolas Cage and Teresa Palmer in the lead roles. The same year, he also had a supporting role in the comedy-drama film "Walkaway".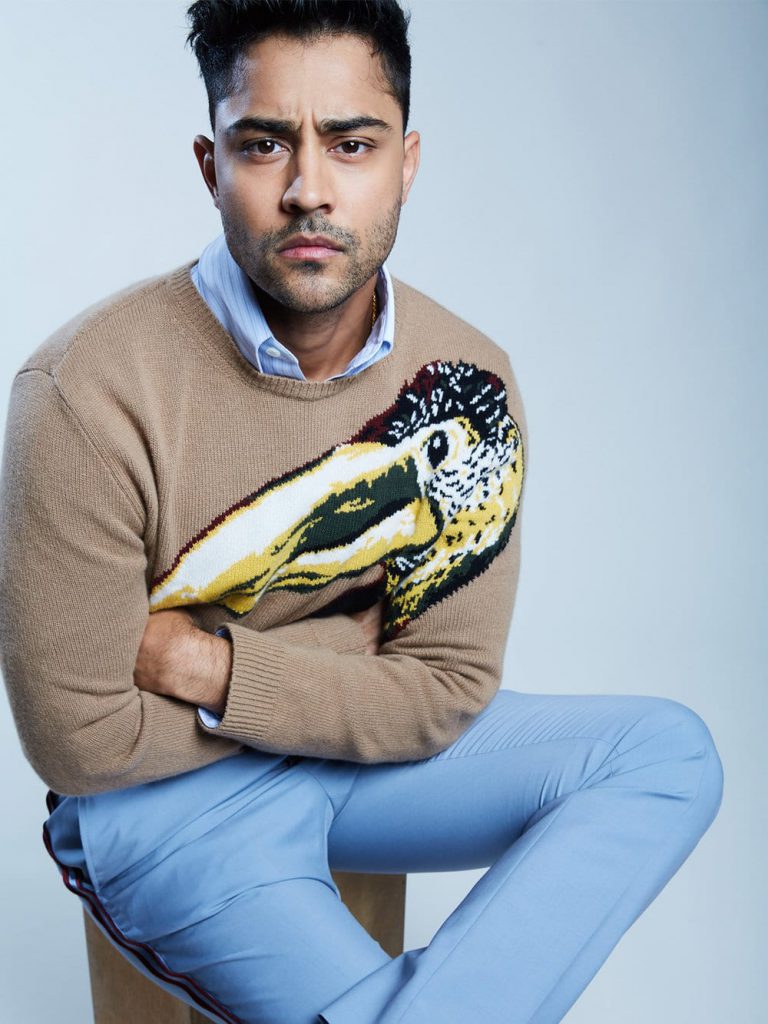 Rise to Prominence
Manish was steadily becoming more popular, and in 2011 he secured his first recurring role, as Raj Kher in the TV romantic comedy-drama series "90210". The following years he was Ajit in the film "White Frog", and the same year he had a notable role in the crime thriller film "Breaking the Girls", starring Agnes Bruckner, Madeline Zima and Shawn Ashmore. It was in 2014 that Manish reached stardom with the lead role in the Golden Globe Award-nominated comedy-drama film "The Hundred-Foot Journey", with Helen Mirren and Om Puri next to him.
He continued to increase his popularity with the lead role in "The Hundred-Foot Journey", first with the role of Ryan Ray in the TV series "Halt and Catch Fire" in 2016, then as Jeet Kumar in the film "Viceroy's House" in 2017, and since 2018 he has been portraying Devon Pravesh in the TV drama series "The Resident", one of the stars next to Matt Czuchry and Emily VanCamp. He is also working on the film "Holidate", which is yet to receive a release date.
In addition to his acting skills, Manish has also proven himself as a writer, director, and producer; back in 2018, he worked on the short film "Fifteen Years Later", in which he also starred next to Matt McGorry and Rachel Brosnahan.
Manish Dayal Net Worth
Since launching his career, Manish has become a prominent actor with over 40 film and TV credits to his name, all of which have contributed to his wealth. So, have you ever wondered how rich Manish Dayal is, as of mid- 2019? According to authoritative sources, it has been estimated that Dayal's net worth is over $2 million, which is quite decent, don't you think? Undoubtedly, his wealth will become even higher in the upcoming years, assuming that he successfully continues his career.
Manish Dayal Personal Life, Marriage, Wife, Children
Manish is rather open when it comes to sharing details from his personal life, and has shared quite a few details from his life. Manish has been married to Snehal Patel since May 2015. Since the wedding ceremony, the two have become parents of a son, but haven't shared the name of their child. Hopefully, Manish and his life partner change their mind and share personal information about their son.
Manish Dayal Internet Fame
Over the years, Manish has become quite popular on social media platforms, especially Instagram and Facebook, though he is also no stranger on Twitter. His official Instagram page has over 125,000 followers, with whom he has shared his latest career endeavors, such as the new episode of "The Resident", but also events from his personal life, such as time spent with his wife, among numerous other posts. Manish is also quite active on Facebook, on which he has more than 45,000 followers, and has also used his popularity to promote his career. You can find Manish on Twitter, on which he has around 30,000 loyal fans.
So, if you aren't already a fan of this prominent actor, then this is a perfect opportunity for you to become one, just skip over to his official pages, and see what he is up to next, both personally and professionally.
Blown away by @WhenTheySeeUs by @ava. We now join the conversation of policing, prisons, and race. "Legal violence by our own government poses a greater threat to the future of this country and certainly to individual black men than illegal violence by terrorists" @LawProfButler pic.twitter.com/dhfErwKrRb

— Manish Dayal (@TheManishDayal) June 14, 2019
Manish Dayal Height, Weight, Body Measurements
Do you know how tall Manish Dayal is, and how much he weighs? Well, Manish stands at 5ft 8ins, which is equal to 1.73m, while his exact weight is unknown in the media, though he has a fit-looking figure. His vital statistics are 39-32-12 inches and he has black hair and dark brown eyes.
Facts
| # | Fact |
| --- | --- |
| 1 | Is of Indian-American descent. |
| 2 | Manish studied acting at The New York Conservatory for Dramatic Arts (formerly The School for Film and Television) in New York City. |
| 3 | Manish Dayal was born and raised in South Carolina and is the third of 4 children. His parents are from Gujarat, India. He attended George Washington University graduating with a BA. |
Pictures
Movies
Actor
| Title | Year | Status | Character |
| --- | --- | --- | --- |
| Sixteen Years Later | 2017 | Short post-production | Samir |
| The Resident | 2017 | TV Movie filming | Devon Pravesh |
| Agents of S.H.I.E.L.D. | 2016-2017 | TV Series | Vijay Nadeer |
| Viceroy's House | 2017 | | Jeet Kumar |
| Halt and Catch Fire | 2016 | TV Series | Ryan Ray |
| Identity | 2014 | TV Movie | Mike Trenton |
| I'm Obsessed with You (But You've Got to Leave Me Alone) | 2014 | | Cyrus Kapoor |
| The Hundred-Foot Journey | 2014 | | Hassan |
| Law & Order: Special Victims Unit | 2014 | TV Series | Farid Salim |
| California Scheming | 2014 | | Bombay Pepperdine |
| Breaking the Girls | 2012 | | Tim |
| ...Or Die | 2012 | Short | |
| Switched at Birth | 2012 | TV Series | Scuba |
| The Domino Effect | 2012 | | Sid |
| 90210 | 2011-2012 | TV Series | Raj Kher |
| White Frog | 2012 | | Ajit |
| The Good Wife | 2012 | TV Series | Dinesh |
| Star Wars: The Old Republic | 2011 | Video Game | Additional Voices (voice) |
| Law & Order: Criminal Intent | 2011 | TV Series | Samir Doss |
| The Call | 2011/I | Short | Faruk |
| Walkaway | 2010 | | Vinay |
| Outsourced | 2010 | TV Series | Ravi |
| The Box | 2010/II | Short | Naveen |
| The Sorcerer's Apprentice | 2010 | | NYU Clerk (as Manish Patel) |
| CSI: Crime Scene Investigation | 2010 | TV Series | Rishi Parayan |
| The Whirling Dervish | 2009 | Short | Zahir |
| Grand Theft Auto: Chinatown Wars | 2009 | Video Game | Hot dog vendor (voice, uncredited) |
| Karma Calling | 2009 | | Call Center Trainee |
| Cain's Mark | 2008 | | Gypsy |
| Finding Priya a Prom Date | 2008 | Short | Prashant |
| Anjali | 2008 | Short | Deepak |
| When Kiran Met Karen | 2008 | | Jay |
| Grand Theft Auto IV | 2008 | Video Game | Cab Driver (voice) |
| 4th and Forever | 2008 | | Amit Jacob |
| Astoria Park | 2007 | Short | Sha |
| Kali Ma | 2007 | Short | Santosh (as Manish Patel) |
| Origami Deathmatch | 2007 | Short | Freedumb |
| On the Other Side | 2006 | | Jack |
| Kabhi Alvida Naa Kehna | 2006 | | Reporter |
| Break the Addiction: An Inconvenient Truth | 2006 | TV Movie | |
| Time and the Hour Run | 2005 | Short | Prem |
Producer
| Title | Year | Status | Character |
| --- | --- | --- | --- |
| Sixteen Years Later | 2017 | Short producer post-production | |
| Finding Priya a Prom Date | 2008 | Short associate producer | |
Director
| Title | Year | Status | Character |
| --- | --- | --- | --- |
| Sixteen Years Later | 2017 | Short post-production | |
Writer
| Title | Year | Status | Character |
| --- | --- | --- | --- |
| Sixteen Years Later | 2017 | Short post-production | |
Editor
| Title | Year | Status | Character |
| --- | --- | --- | --- |
| Finding Priya a Prom Date | 2008 | Short | |
Self
| Title | Year | Status | Character |
| --- | --- | --- | --- |
| Made in Hollywood | 2014 | TV Series | Himself |
| TakePart Live | 2014 | TV Series | Himself - Guest |
Source:
IMDb
,
Wikipedia