Who is Margarita Levieva?
A talented actress who made a successful transition from rhythmic gymnastics to Hollywood, Margarita Levieva rose to prominence playing Amanda Clarke in the series "Revenge", and some of her notable big-screen works include "The Lincoln Lawyer", "Adventureland", "The Invisible", and "Spread".
Let us tell you more about her journey from rhythmic gymnast to one of the most beloved Hollywood stars, who caught the attention of the audience and critics thanks to her talent, dedication, and versatility as an actress.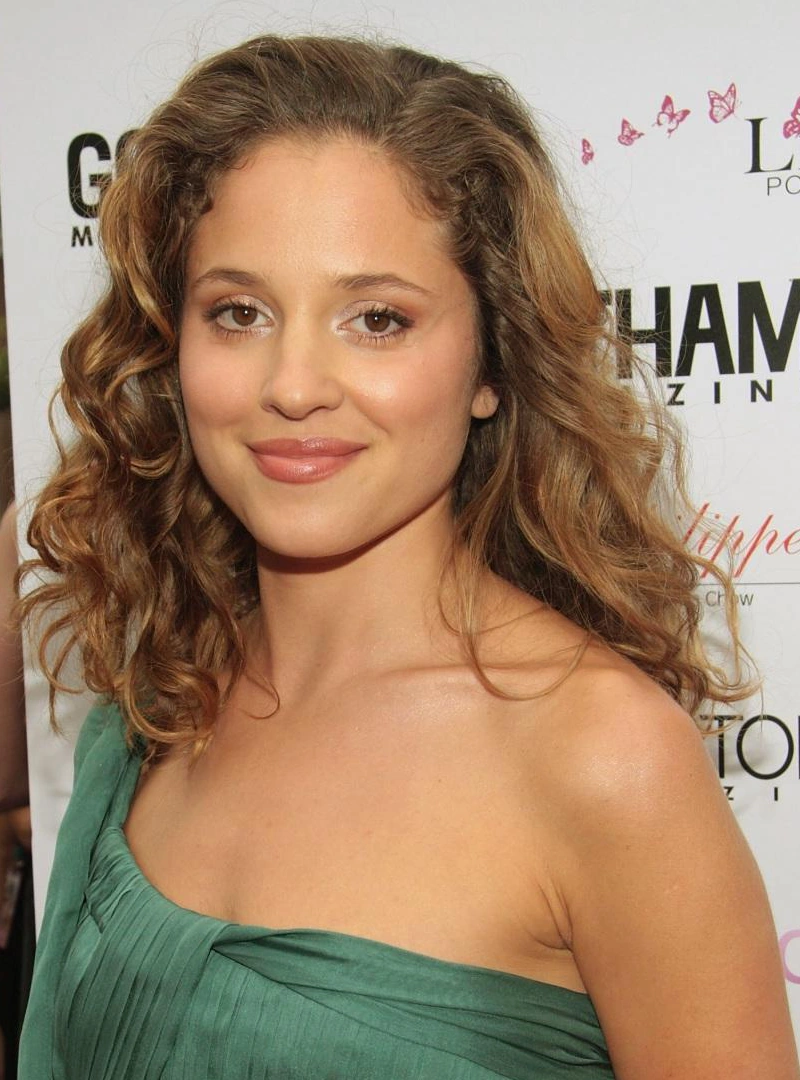 Early life, family, and education
Born Margarita Vladimirovna Levieva under the zodiac sign of Aquarius on 9 February 1980, in Leningrad, Soviet Union (now Saint Petersburg, Russia), she moved to the United States with her mother and her twin brother, Michael, and lived in Brooklyn, New York City.
At age three, Margarita began her career as a rhythmic gymnast and trained rigorously in the sport, which combines elements of ballet, dance and gymnastics with the use of various apparatus such as ribbons, hoops and clubs. Margarita's dedication and hard work allowed her to compete at a high level, and she even became a part of the Russian national rhythmic gymnastics team. However, when she moved to the US since she wasn't a citizen, she was ineligible to compete for the US in the Olympics, and wasn't selected to the Russian Olympic team.
Margarita was 11 years old when she moved to Sheepshead Bay, and although she was accepted into Laguardia High School, where she was supposed to study dance, Margarita attended a public high school in New Jersey. Upon matriculating in 1998, she enrolled at New York University, from which she graduated with a double major in Economics and Psychology, and minors in Russian history, philosophy and sociology a year early, in 2001.
However, Margarita's secret love was acting, so following her college graduation, she enrolled in the Meisner Acting Program, in New York City.
Roles in movies
Margarita made her acting debut as Julie Romano in the 2004 short movie "Billy's Choice", and followed with her role as Cindy in the 2005 TV movie "N.Y.-70", a crime drama starring Donnie Wahlberg and Bobby Cannavale.
Two years later, Margarita landed her first lead role, and made her big-screen debut playing Annie Newton in the fantasy crime drama "The Invisible", in which she starred opposite Justin Chatwin. The movie follows the story of a teenager left as a spirit in a state of limbo after being beaten by Annie's gang.
Later in 2007, Margarita was seen in "Salted Nuts" and "Noise" before her role as Heather in the 2009 movie "Spread", in which she starred opposite Ashton Kutcher. Her role in this sex comedy centered on a womanizer gained Margarita recognition, and soon everyone wanted to know more about her. Later in 2009, Margarita followed with her role as Lisa in "Adventureland", and her performance in this romantic comedy-drama earned her a nomination for the Gotham Independent Film Award.
Margarita was next cast to play Reggie Campo, a key witness who becomes entangled in a high-stakes legal case, in the 2011 mystery crime-drama "The Lincoln Lawyer", starring Matthew McConaughey and Marisa Tomei, which was nominated for the Academy of Science Fiction, Fantasy & Horror Films, USA/Saturn Award for Best Action – Adventure Film.
In the following years, Margarita co-starred in "For Ellen" (2012), "Knights of Badassdom" (2013), "Express Moscow – Russia" (2014), and "James White" (2015), however, most of these movies were poorly rated by the critics and the audience. Margarita was next seen as Ingrid in the 2017 comedy "It Happened in L.A." written, directed by and starring Michelle Morgan, which the audience described as 'a modern comedy with laugh-out-loud dialogue and situations', and rated it 5.4/10.
Most recently, Margarita was seen in "Future World" (2019) and "Inherit the Viper" (2019).
Roles in series
Making her first TV series appearance as Stephanie Davis in an episode of the series "Law & Order: Trial by Jury", in 2005, Margarita captured the hearts of the TV series lovers. She followed with her role as Marcy Collins in the mystery thriller "Vanished", in which she starred opposite Joanne Kelly and John Allen Nelson. Margarita was seen in all 13 episodes of this story about a senator's wife who had gone missing, and the show was named one of the best of that year, and the audience rated it very well (6.9/10).
EXCLUSIVE: 'The Deuce' and 'Revenge' actress Margarita Levieva has signed with Paradigm in all areas. In addition, we've learned she booked a guest star role on Disney+'s upcoming 'Star Wars' series 'The Acolyte' https://t.co/O5MzMMSoOj

— Deadline Hollywood (@DEADLINE) December 2, 2022
Margarita's next notable TV series role came in 2011, when she landed the role of Amanda Clarke in "Revenge". Between 2011 and 2015, she made an appearance in 24 episodes of this mystery thriller drama, also starring Madeleine Stowe and Emily VanCamp, which followed the story of a troubled young woman determined to revenge her father. The show had 29 award nominations and seven wins, including the Grace Allen Award for Outstanding Drama.
After her role in "Revenge", Margarita was cast to play Natalie O'Connor in the 2015 series "Allegiance", followed by her most notable role to date, as Abigail 'Abby' Parker in "The Deuce", portraying a central character in the gritty drama set in the 1970s and 1980s New York City. Abby is a bartender who becomes involved in the emerging adult film industry; Margarita's performance received critical acclaim for its depth and complexity.
From 2017 through 2019, she was seen in 25 episodes of this drama, also starring James Franco, Lawrence Gilliard Junior, and Maggie Gyllenhaal, which had 18 award nominations.
Margarita was next cast to play Jenny Franklin in the 2022 series "In from the Cold", followed by her role as Marina Litvinenko in the TV mini-series "Litvinenko", a biographic drama about the death of Alexander Litvinenko, a British-naturalized defector, a former member of the Russian Federal Security Service, who was poisoned.
However, that's not all. Margarita is working on her newest projects, and to give you a sneak peek, she will be seen starring opposite Charlie Cox in the series "Daredevil: Born Again", announced to premiere in 2024.
Love life and relationships
Margarita is a private individual, and details about her personal life, including her love life and relationships, have not been extensively covered in the media. She was romantically linked to actor Justin Chatwin back in 2007, however, she hasn't commented on these assumptions.
Also, there have been rumors saying that she was in a secret relationship with Sebastian Stan; allegedly, the two were together from 2014 until 2016 when they separated.
On Mother's Day in 2022, through her Instagram account, Margarita announced that she was pregnant, and then, in the following year, on the same day, revealed that she gave birth to a boy, whose name and the exact birth date she hadn't disclosed, nor has Margarita revealed who the father of her son is.
Age, height, and net worth
Margarita's age is 43. She is known for her light brown hair and hazel eyes. Margarita is 5ft 6ins (1.68m) tall and weighs around 115lbs (53kgs), with vital statistics of 34-24-35.
Her talent and dedication didn't bring her just fame and recognition, but also decent wealth. According to sources, as of September 2023, Margarita has a net worth estimated at over $3 million.