When it comes to iconic reality shows of all time, there's no way to forget "American Chopper" and all the great, unforgettable moments it gave us. From the extraordinary and otherworldly bikes built by Orange County Choppers to the family drama which went on behind closed doors, the show's stars were a force to be reckoned with when it came to TV.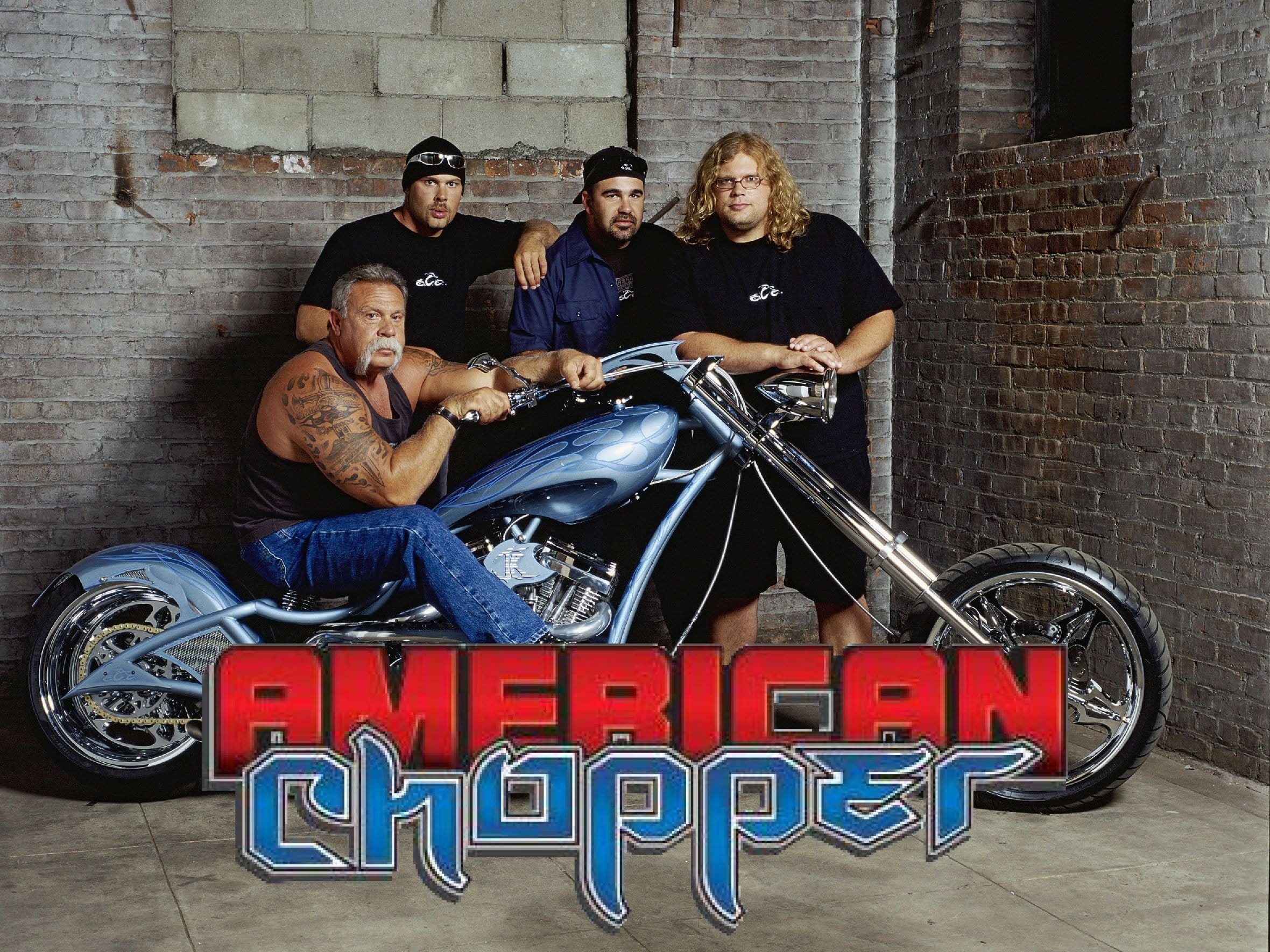 Despite the Teutul family's tendency to expose their personal issues and family feuds in front of the cameras, the romantic aspects of their lives were well-guarded for the longest time.
Nonetheless, it's due time to uncover those sides of the "American Chopper" stars! Stay reading to take a look at the wives and girlfriends of the memorable cast of the show!
Paul Sr's Current Girlfriend
Between closing the old Orange County Choppers, selling his New York State Mansion, and moving to Florida to open the new OCC Road House & Museum, it's an understatement to say that Paul Teutul Sr has gone through many changes in his life in recent years. However, one of the few fortunate constants in his life is the presence of his long-time girlfriend Joan M. Bulger-Kay, also known as only Joan Kay.
Though it's unclear whether Joan and Paul Sr started dating before or after she began working for Orange County Choppers, the truth is that the pair has been together since 2011. As a graduate of business from Hunter College, Joan is well-versed in everything money-related. That's why in 2003, she founded the New York City-based business consulting firm Rev Flo Inc, and also became the best addition as a manager for Paul Sr's chopper company.
Though not much is known about Joan's previous relationships, it's known that she has two daughters named Sammy and Jessie from a previous marriage. When it comes to hobbies, Joan shares two important interests with her boyfriend Paul Sr, which are biking and rescuing animals. The latter has inspired the pair to foster several dogs and farm animals in their new home in Florida.
While there's surely a lot more to know about Joan, it seems that her relationship with Paul Sr is going on strongly.
His Ex-Wife Beth Dillon
If we talk about Paul Sr's romantic relationships, we can't forget to mention some of his previous partners. Specifically, his ex-wife Beth Dillon was an important part of Paul Sr's life, as the pair were married from 2007 to 2015.
Paul Sr and Beth first met on a flight from California to New York City in 2005, while she worked as an attendant. Becoming instantly attracted to her, Paul Sr took the first step and asked for her number right away, not taking long for the pair to move in together. and start a relationship which saw its highest point when they tied the knot in 2007.
At the time of their first meeting, Beth was in her mid-40s, was single, lived in California, and had two sons from a previous marriage, who were once described by Paul Sr. as 'good kids, unlike mine', Beth is also a former drag racer, and loved bikes and tattoos, making her quite compatible with Paul Sr. According to a Record Online report about their wedding, Beth was said to 'butter up' his strong temper quite well.
Beth and Paul Sr's wedding was briefly featured in "American Chopper"s fifth season, yet the couple didn't last long after that. Though their marriage was legally finalized in 2015, by 2011 they had already been separated, as at the time he had already begun openly dating Joan Kay.
Unfortunately, these days nothing is known about Beth's whereabouts.
Who Is The Mother Of Paul Sr's Children?
Throughout the many years it was on air, "American Chopper" gave us everything from extraordinary choppers to juicy family drama. Nonetheless, the show also led us to believe that Paul Sr and his sons Pauly and Mikey were the only Teutuls, when in fact there were other members of the family we rarely got to see on screen.
One important member of the family was Paula Ann Leonardo, better known as Paula Teutul, the first wife of Paul Sr. and mother to his four children Paul Jr,, Michael, Daniel and Cristin. She and Paul Sr. married in 1969, and she stood by his side not only when he founded his first fabrication shop Orange County Ironworks, but also as he battled his alcoholic habits.
Although Paul Sr and Paula divorced in 1995, Paul has a deep appreciation for her role in his life. As he affirmed in his 2009 book "The Ride Of A Lifetime", Paula could have been 'nominated for sainthood' for supporting him through his battle, also inspiring him to choose a sober life in the 1980s. For her part, Paula dedicated years of her life to substance abuse counseling.
Unfortunately, Paula passed away on 19 October 2022, at 73 years old. Though not much is known about the last years of her life, Paula's obituary states that she enjoyed spending time with her grandchildren, and greatly enjoyed life.
Paul Jr's Wife
Although the Teutuls shared lots of their lows as a family on TV, the cameras failed to show some of the happiest moments of their lives as well. One of those memorable and heartwarming moments was Paul Jr.'s wedding to Rachael Biester in 2010, which was partially covered by an episode of "Say Yes to the Dress" and "Cake Boss", but not by his own show. Five years later in February, the couple welcomed their son Hudson Seven.
Rachael Biester is the wife of Paul Teutul Jr., the star of American Chopper. Get to know about her.#RachaelBiester #RachaelBiesterPaulTeutulJr #RachaelBiesterFacts #RachaelBiesternetworth 
Click the link to see the full video.https://t.co/Y7QZRJPYoR pic.twitter.com/UXBJEsAzWd

— eCelebrityFacts (@ecelebrityfacts) March 8, 2018
Paul Jr and Rachael met in 2008 when they were filming "American Chopper" season five episode "McCuff Bike", while she worked as a model for the automotive brand. While not much is known about Rachael's background or career, she has been a huge support for Paul Jr. as he left his father's company, started his design firm, and began all over again, even in personal aspects.
As Paul Jr affirmed in an interview about his 2017 memoir "The Build", Rachael not only helped him while writing the book, but also worked alongside him to make their family a happy one: 'If I look at what I saw growing up and what me and my wife are now compared to that it is lightyears apart', he said, affirming Rachel came from a 'broken home' just as he did.
These days, Rachael is focused on her boutique Oliver Anne Boutique, and also works as a director of operations at Paul Jr. Designs.
Rick Petko's Wife
Those who paid attention to "American Chopper" and its spin-off "Senior vs. Junior", surely remember the wedding of Rick Petko, the fan-favorite builder in Orange County Choppers.
Set in a resort in a lakeside location in Pennsylvania, the wedding of Rick and his then-new wife Brittany was a sight to behold, especially since it has "American Chopper" stars as its stellar guests. While the episode was truly memorable, very little was revealed back then about Brittany, leaving us with many questions about her background, how she met Rick, and how they fell in love.
However, Brittany and Rick now live on a farm near the Pocono Mountain region in Pennsylvania, and have welcomed two daughters so far. Their tranquil mountain life has inspired the pair to pursue their creative passions, with Rick setting up his bike-building business Rick Petko, RPD & Co., and Brittany starting her online Machete Shoppe Yarn, which provides her customers with an extraordinary variety of yarn, produced and dyed by herself.
Though Brittany's business has been around since 2012, she still defines herself as a stay-at-home mother, as she states on her website. It's seemingly a very good life, and is a clear contrast from Brittany and Rick's old busy city life, as we used to see on TV.
Other Cast Members
While "American Chopper" is no longer on air, and many things have changed both for the Teutuls and their businesses, fans of the show haven't forgotten about some of the old cast members of the show, such as mechanic and builder Vincent "Vinnie" DiMartino and designer Jason Pohl.
However, details about Vinnie's and Jason's partners are very scarce. On one hand, Vinnie has been married for several years to Melissa DiMartino, with whom he's welcomed three daughters and a son. Unfortunately, information about Melissa's career and background is unavailable.
On the other hand there's Jason, who's been married to Krystle Goodman since 2010. Though his wedding wasn't featured in "Senior vs. Junior", loyal fans of the show surely remember how he excitedly invited Paul Sr. to the ceremony in the episode "Invitation Accepted". Although Krystle isn't very active on social media, and details about her life are unavailable, it's known that she and Jason are still happily married, and have welcomed three sons and a daughter.
All in all, "American Chopper" might have been a show remembered for its excess of drama, but it's nice to see how the personal lives of most of its cast members are seemingly going great.