While moonshine distilling might not be a thing for anyone, that doesn't stop people from tuning into Discovery's "Moonshiners" season after season. It's not only the alleged illegal factor of the show which makes it so interesting, but the personalities of its cast members and all the difficulties they have to sort out to get away with their liquor operations, are what keeps their audience so entertained.
Though there's no denying how enthralling and successful the show is, the stars of "Moonshiners" have kept most of their personal lives out of the spotlight for a long time. The mystery can't be kept for long though, that's why we're bringing you an insight into the current romantic relationships kept by our favorite liquor makers! Stay here to take a look!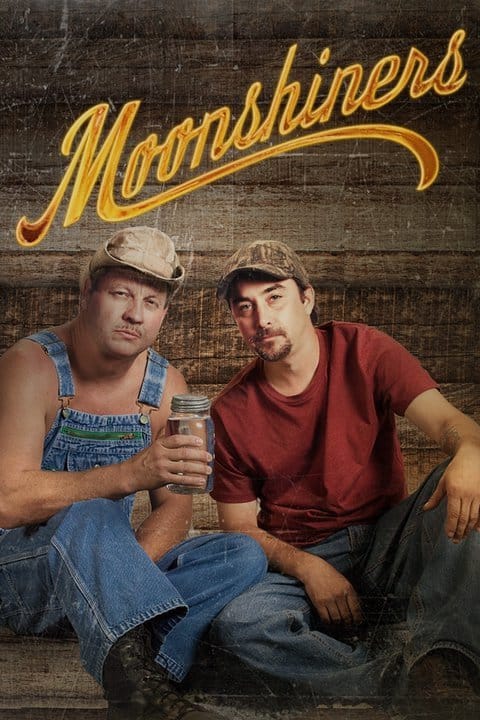 Tim Smith
When it comes to "Moonshiners", we definitely need to talk about Tim Smith and the top-notch spirits he distills. While we rarely see his family getting involved in his liquor-making adventures in the show, they support him from the sidelines, especially his wife Shelby.
Shelby and Tim's story goes back a long way, as they married in 1986. They welcomed their son TJ sometime in the late '80s, and while Tim played a big role in their son's taste for making liquor as well, Shelby's interest lay somewhere else. As written on Tim's website, Shelby works as a school nutritionist, organizes summer programs for kids, and is quite committed to helping her community and church, just as the whole family is, given how Tim and TJ are voluntary firefighters as well.
All in all, Shelby might not appear a lot in "Moonshiners" and doesn't have active social media accounts, but she plays a huge role in making everything work, from the house to the distillery.
Tickle
Dedicating one's life to making liquor and hiding from authorities while doing so, is an adventure worth a lifetime. However, Steve Ray Tickle, who is better known as just Tickle by fans of "Moonshiners" has a lot of interesting stories which go beyond his liquor-making escapades, including his love story with his now wife Carol.
The two met in the early 2010s, when Tickle apparently didn't appear for trial after being released on bail. As a bounty hunter, Carol's job was to catch Tickle, without ever thinking that a mutual attraction would develop between them. According to Tickle, she pursued him for six years before they finally went out, eventually tying the knot in a 2019 ceremony which was featured in an episode of "Moonshiners".
When Tickle's apprentice moonshiners reach out for help, Tickle looks toward his wife Carol for assistance. But is Mrs. Tickle willing to join the family business?

Don't miss a special edition of #Moonshiners tonight at 8p. pic.twitter.com/GsryuMwlvy

— Discovery (@Discovery) November 17, 2020
Carol is quite a multi-talented woman, as she's not only a bounty hunter and planned her moonshine-themed wedding alone, but also makes a living out of being a realtor. She's also very appreciative of the many adventures that came with becoming Tickle's wife, as she said in an interview with Discovery: 'My favorite thing is traveling with him. We've gone to a lot of places since we've gotten married.'
While Tickle isn't very active on social media nowadays, his good friend Tim Smith revealed that Carol and Tickle are focused on buying restaurants for a living these days.
Mark Ramsey
Even though Mark Ramsey has become quite famous thanks to his appearances in "Moonshiners", his wife Sally Jane Clark is a liquor-making star in her own right.
Not only is Sally Mark's life partner, but she also plays a huge role in keeping his brand Sugarlands running. As well, Sally launched her own moonshine line called Sally Jane's Sin A Shine, following her family's cinnamon-flavored recipe.
Launching her moonshine is not only a big professional accomplishment for Sally, but it also makes her proud to continue her father and grandfather's legacy as a liquor maker. As she said during a 2021 interview, her family comes from Cosby, Tennessee, and made a living out of moonshining, discovering along the way how to turn their occupation into a legal job.
It seems that moonshining is not a simple tradition for Mark and Sally, but it's also a huge part of their life, and what their family is made of.
Eric "Digger" Manes
Good fans of "Moonshiners" know well that Eric "Digger" Manes doesn't reveal too much about his personal life on screen. Nonetheless, we've go to know many details about Digger's wife Allison, who doesn't work in the moonshining business, but is as successful as her husband.
Allison's entrepreneurship is called Fruit Jar Alley, founded as an individual store in Newport, Tennessee in 2017. The store is both a clothing and accessories boutique for women of all ages, and a home goods shop, also offering part of Digger's merchandise line for men.
While the first store opened adjacent to a winemaker owned by the family, Allison expanded the business to other areas of Tennessee, such as Pigeon Forge and Knoxville. As Allison told Knox News, she opens her stores when Eric is away from home: 'That's how I get away with things. Just do it when he's not there', she jokingly affirmed.
Fruit Jar Alley is part of Allison and Eric's efforts to 'revitalize' their hometown and beyond, making it clear how great a team they make, both in life and as business partners.
Daniel Maner
Despite joining "Moonshiners" in the seventh season, Daniel Maner has slowly but surely been making a name for himself in the liquor-making industry. On his side, his wife Kimberly is there supporting his quest alongside his family.
Though not much is known about Kimberly or how long she and Daniel have been together, it seems that she's built a career in a different field from her moonshiner husband. According to her social media, Kimberly is a graduate of Walters State Community College, based in Morristown, Tennessee, and works at a local rehabilitation center, She seems to be a very dedicated family mother, and a fan of cars. She and Daniel are parents to two teens, and are a very adventure-prone family.
24 years ago today, I was getting ready to marry my best friend. We fight like cats and dogs but at the end of the day, there is nobody I would rather spend my life with. I love you to the moon and back.

Posted by Kimberly Maner on Sunday, June 12, 2022
Chico
While the name Matthew Louis Tungate might not sound very familiar to you, the nickname "Chico" surely does. As a former "Moonshiners" cast member, Chico was liked by many and disliked by some others, due to his moonshining methods.
Much to Chico's advantage, his liquor-maker partner was his girlfriend Sondra, whose real name is Cossondra Thompson. The pair always found a way to make money with their liquor, eventually focusing on 'women moonshine' by using Sondra's touch as an advantage to reach their desired audience. The couple also created the Moonshiner Chico Spirit Whiskey, which in Chico's words was a way of 'leaving something' for his family.
For her part, not much is known about Sondra, except that she loved moonshine, had an entrepreneurial mind, loved alternative fashion and tattoos, and had already welcomed two kids with Chico by the time they debuted in the show. The duo eventually left "Moonshiners" after the sixth season's finale, and in November 2018 welcomed their third child, a boy they named Wyatt.
Unfortunately, it's been a long time since we last saw anything from Sondra and her husband, but the pair prove how amazing and enthralling stories have come out of "Moonshiners" throughout its many years on air.