Who is Ned Fulmer?
Ned is a popular American internet personality, producer and content creator. He's best known as one of the members of The Try Guys, a comedy group that gained fame through their humorous and engaging online videos.
What Happened to Ned Fulmer?
Ned was involved in cheating rumors, and was allegedly seen engaging in public romantic behavior with a co-worker, Alex Herring; as a result, Ned was fired from The Try Guys company. He confirmed his infidelity and expressed remorse for his actions. Following his firing, he focused on his marriage and family. The group decided to edit Ned out of footage, and some videos became unreleasable due to his presence. Ariel, Ned's wife, released a statement emphasizing the importance of family privacy. Since being ousted by The Try Guys, Ned has been serving as a Development Partner at BuzzFeed, his old employer.
Wiki: Age, Childhood, and Education
Edward Gallo "Ned" Fulmer was born on 11 June 1987, in Jacksonville, Florida, USA. He hasn't revealed the names of his parents, but his father is an entrepreneur, and his mother a homemaker. He has a younger sister named Grace Fulmer.
To speak of his education, Ned attended Yale University, where he majored in chemistry.
Career Beginnings
Before BuzzFeed, Ned lived in Chicago, where he worked at a renewable energy lab during the day. By night, he showcased his creative talents by performing improv and sketch comedy for Second City and iO Chicago house teams. His dedication and skill led to him being named a "Critic's Pick" by Time Out Chicago during his time on the comedy scene.
Ned Fulmer joined BuzzFeed in October 2013 as an intern, quickly rose through the ranks, and was promoted to development manager within a year.
Formation of Try Guys and Early Success
The Try Guys kicked off their journey in 2014 at BuzzFeed, thanks to the efforts of Eugene Lee Yang, Keith Habersberger, Ned Fulmer and Zach Kornfeld. They grabbed attention with their hilarious debut video entitled "Guys Try Ladies' Underwear for the First Time". What made them stand out was that they were among the first to have a fixed group of buddies regularly appearing in BuzzFeed videos.
In 2017, they expanded their horizons and launched their show "Squad Wars" on YouTube Red. The real breakthrough came with "The Try Guys Try Labor Pain Simulation" video, which skyrocketed to popularity with an astonishing 35 million views. Their content was such a hit that they managed to rack up an impressive 100 million views on BuzzFeed's YouTube channel.
The recognition started pouring in, and in 2017 they were nominated for the esteemed Streamy Awards Show of the Year. But the excitement didn't stop there – in 2018, they not only hosted the Streamy Awards but also secured the coveted Show of the Year award. This monumental achievement highlighted their widespread appeal, and demonstrated their knack for bringing a smile to people's faces through their humor and antics.
Rise to Stardom
In 2018, The Try Guys made a big move by leaving BuzzFeed and creating their own company called 2nd Try LLC. This was a pretty brave step because they took control of everything related to their brand. BuzzFeed still helped them with ads for a while. By 2019, they had their own YouTube channel, which quickly garnered 2.3 billion! Moreover, they attracted more than 7.5 million subscribers.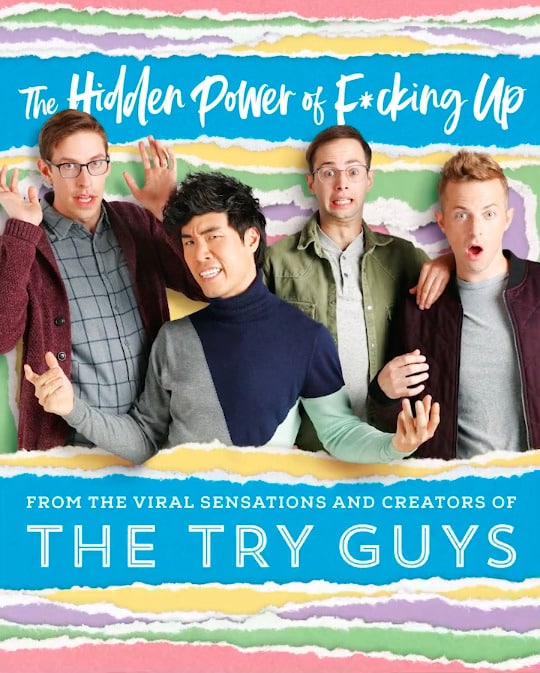 In early 2019, they surprised everyone by saying they'd written a book together entitled "The Hidden Power of F*cking Up", published in June and was a big hit, even making it to the top of the New York Times Best Seller list. The book is about how they messed up sometimes, but those mistakes helped them learn and grow. People liked that it was open and honest.
They also went on a tour, "Legends of the Internet" and started a podcast called The TryPod. Their company grew, and by 2021, they had 24 employees, and even had their own show on the Food Network called "No Recipe Road Trip with the Try Guys", was based on their YouTube series called "Without A Recipe".
Net Worth
According to authoritative sources, Ned Fulmer's net worth is estimated at $10 million as of mid-2023.
Personal Life, Marriage, Wife, Children
Ned Fulmer has been married to Ariel Marie Fulmer (nee VandeVoorde), an interior designer, since 2012. The couple has two children together. When the news of his extramarital affair broke out, Ariel only talked about how much the family is important, and working things out. The two did just that as they are still together.
Appearance and Body Measurements
Ned Fulmer has light brown hair and blue eyes. He stands at a height of 5ft 9ins (1.75m), while he weighs approximately 150lbs (68kgs). His vital statistics are unknown, but he has a slim figure.