Who is Brittany Renner?
Brittany is an American fitness model, social media influencer, and author. She gained fame through her popular Instagram account, on which she shares fitness tips, lifestyle content, and modeling photos. She's best known for her book tenitled "Judge This Cover", in addition to many other accomplishments.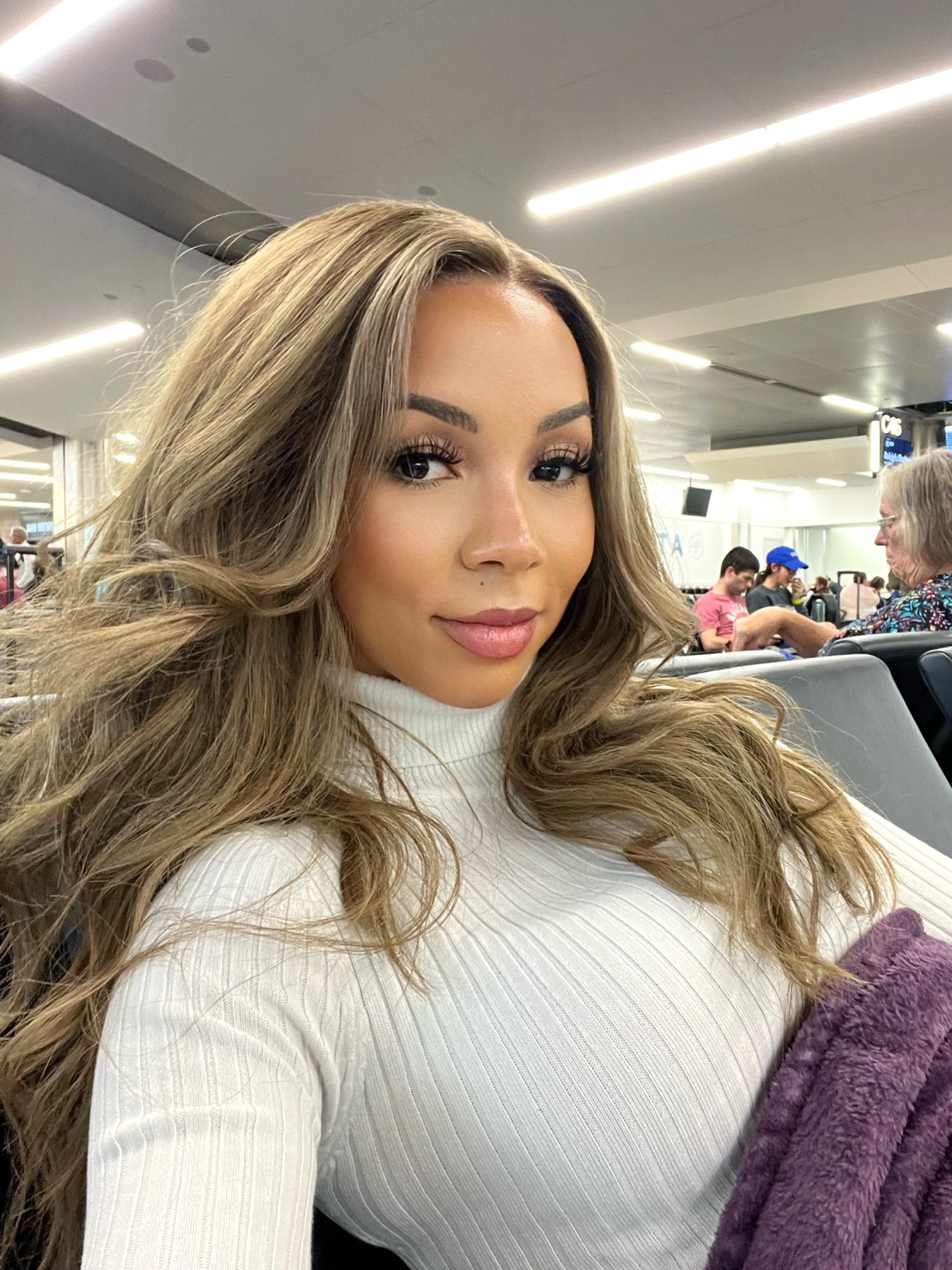 Brittany Renner Wiki: Age, Childhood, and Education
Brittany Renner was born on 26 February 1992 in Ocean Springs, Mississippi, USA, where she grew up with her brother Steven and sister Lexie. From the age of nine, Brittany and her siblings were raised by their grandparents after their grandmother felt that their mother wasn't stable enough to care for them; information about her parents isn't available.
Later, Brittany relocated to Los Angeles, California, but attended Jackson State University, Mississippi, where she was actively involved in sports, and played soccer. Her athletic skills contributed to the Tigers winning the SWAC championship in 2010.
Career and Popularity
Before finding success as a fitness content creator and social media star, Brittany Renner started her working career by taking up various jobs. She was a salesgirl and caregiver, trying to make ends meet and find her path in life. Additionally, she worked as a Zumba instructor for a while, tapping into her passion for fitness and dance. However, these jobs were just stepping stones in her journey toward greater recognition.
It was the world of social media that eventually opened up new possibilities for Brittany. Always a fitness freak, she's taken care of her health and maintained a toned and voluptuous figure. She decided to leverage her athletic background and stunning looks to post attractive pictures on several social media platforms, especially Instagram. Her posts mainly comprised fun and flirty photos showcasing not only her soccer skills but also her curvy body.
Brittany Renner's Instagram account, bundleofbrittany, describes her as a fitness personality and an aspiring actress, attracting an overwhelming 4.7 million followers. Her striking popularity on the platform caught the attention of various organizations, leading to opportunities such as being hired for seminars, events, and boot camps. Renner also received invitations from renowned brands, including Xbox and Microsoft, to conduct boot camps.
To complement her Instagram presence, Brittany started her own YouTube channel, on which she continued to share fitness content and lifestyle videos. Her self-titled channel has amassed over 17,000 subscribers and more than 245,000 views. As well as YouTube, she gained popularity on her Twitter account Brittany Renner, which she opened in September 2013. She also ventured into TikTok, on which she's garnered over 92,000 followers and 885,000 likes on her official account, thebrittanyrenner.
Buoyed by her tremendous popularity on social media, Brittany Renner took a significant step by launching her own sportswear brand called "Rebel by Brittany Renner". This move allowed her to expand her influence beyond just being a fitness content creator and influencer, as the brand showcased her passion for fitness and sportswear fashion, gaining a positive response from her fan base and fitness enthusiasts.
While building her online presence and sportswear brand, Brittany didn't neglect her own fitness journey. She continued to prioritize her health, going for daily walks and dedicating hours to intense workouts in the gym. Her healthy diet plan played a crucial role in maintaining her vigorous and attractive figure, which caught the eye of her followers and admirers.
Today, Brittany Renner is one of the most sought-after Instagram stars from the US. Her online presence has led to collaborations with many other renowned personalities on the Internet, further boosting her reach and influence. Notably, her video entitled "Brittany Renner Track Circuit" gained widespread acclaim, attracting a large number of views from all around the world.
Beyond being an Instagram star and sportswear brand owner, Brittany Renner has also established herself as a fitness expert. She's developed exercises and yoga techniques to help people stay physically fit, sharing her fitness expertise with her vast audience. Through her hard work, determination and smart use of social media, she's managed to create an exclusive brand value for herself, solidifying her place as a successful fitness model, social media influencer, and entrepreneur.
Acting Career
In addition, Brittany Renner's also ventured into acting – her debut came in 2019 when she appeared in the popular daytime drama "The Haves and the Have Nots". In this series, she portrayed Bella and featured in two episodes, showcasing her acting skills to a broader audience.
Following her debut, in the same year Brittany made another appearance, portraying Mona in one episode in the TV series "American Soul". The show revolves around the rise of the iconic dance show "Soul Train" and its impact on American culture during the 1970s.
Controversies
The pregnancy claim by Brittany Renner involving Colin Kaepernick sparked significant controversy and media attention. While Brittany made the announcement on her Instagram page, Colin Kaepernick chose not to mention her name directly when responding to the allegation. Instead, he posted the album cover for a rap song titled "STOP LYIN'" on his Instagram, along with a caption that seemed to address the situation indirectly. His caption, "We just goin' call this my anthem now! Keep trying", indicated a level of skepticism and disbelief regarding the pregnancy claim. This response from the NFL quarterback added fuel to the speculation surrounding the alleged relationship between the two, and it became a subject of intense public discussion and debate.
Net Worth
According to authoritative sources, Brittany Renner's net worth is estimated at $3 million, as of mid- 2023.
Personal Life, Relationships, Boyfriends
Brittany Renner's dating history reveals a long list of exciting relationships with various celebrities and sports figures. It is suggested that she was initially involved with a man named Kevin Samuels, who later became a YouTube sensation and dating coach. During that period, she was also associated with Casey Therriault, a football player known for his remarkable game stats.
One of the more notable names linked to Brittany was Colin Kaepernick, although their alleged relationship seemed to be casual, with Kaepernick reportedly urging her to cover her own travel expenses during planned hookups.
Other celebrities linked to Brittany include Trey Songz, Chris Brown, Tyga, and Lil Uzi Vert, though some of these rumors didn't gain much traction. She was also rumored to have relationships with basketball players Ben Simmons and Jamal Murray.
A freak bitch that dgaf pic.twitter.com/d2DzLBrG9M

— Brittany Renner (@brittanyrennerr) April 5, 2019
However, the most significant relationship in Brittany's dating history was with Charlotte Hornets player PJ Washington, with whom she shares a son. Their relationship gained attention when Brittany quietly filed for divorce from him just two weeks after giving birth to their baby. Rumors about her receiving exorbitant child support were later debunked.
In recent interviews and social media posts, Brittany expressed self-awareness about her past relationships and acknowledged not valuing herself enough. She stated that she is now focusing on self-improvement and wouldn't welcome another child without being married to a man who truly loves her.
Is She Dating Shaquille O'Neal?
In June 2023, rumors swirled about a potential romantic relationship between Brittany Renner and star basketballer Shaquille O'Neal, when they were seen having dinner together in Los Angeles. The sighting quickly caught the attention of the media and fans, leading to speculation about the nature of their relationship. However, reliable sources swiftly dispelled the rumors, clarifying that the two are simply friends and have known each other for a considerable period.
Appearance and Body Measurements
Brittany Renner has brown hair and brown eyes. She stands at a height of 5ft 6ins (1.68m), weighs approximately 130lbs (59kgs), with vital statistics of 31-24-40, and bra size 36B.