Elodie Yung
The actress Elodie Yung was born in Paris, France, on 22nd February 1981, but brought up in Seine-Saint-Denis by a French mother and Cambodian father. To date, Elodie's most memorable characters have been Thony De La Rosa in "The Cleaning Lady", and Elektra Natchios in "Daredevil"; with that said, the striking brunette has been in the entertainment industry for over two decades, and has dozens of acting credits to speak of.
Aged nine, Elodie was enrolled in karate classes by her father, and would become a black belt in her adolescence. Initially, the Netflix star had no intention of becoming an actress, and graduated from the University of Paris with a law degree, in order to follow her dreams of being a judge. Nevertheless, life took her in a different direction, and when it became clear that Elodie had a long and promising career as an actress ahead of her, she enrolled at the London Academy of Music and Dramatic Art at 29 years old.
Notable Roles
Elodie actually began receiving role proposals at 20 years old, and made her TV debut playing Jade Perrin in "La vie devant nous", a popular French teenage drama about a group of friends growing up, matriculating from high school, and learning the ropes of adulthood. The recurring role lasted from 2002 to 2003, and was followed by Elodie's 2004 film debut playing Tsu in the action film "Les fils du vent".
Although the movie failed to make back a fraction of its ambitious $19 million budget, Elodie's portrayal of Tsu – a parkour adept turned criminal who is kidnapped by members of the yakuza – was praised. Of the main cast members, Elodie's the only one who's had a noteworthy career to date.
Elodie returned to TV with a role as Laura Maurier in seasons one to three of the police series "Les Bleus", starring Clémentine Célarié. There were many similarities between Laura and Elodie, as both women practiced martial arts and had originally studied to become lawyers; in Laura's case, she joined the police force to meet her father, the elusive Commissaire Santamaria.
After "Les Bleus", it would be years before Elodie had another notable TV role. In the meantime, her movie projects included playing a gang leader named Tao in the French action thriller "District 13: Ultimatum" and Lisbeth Salander's romantic interest, Miriam Wu, in "The Girl with the Dragon Tattoo".  2012 and 2013 were rather slow years for the Parisian, as her only on-screen appearance was a cameo in "G.I. Joe: Retaliation".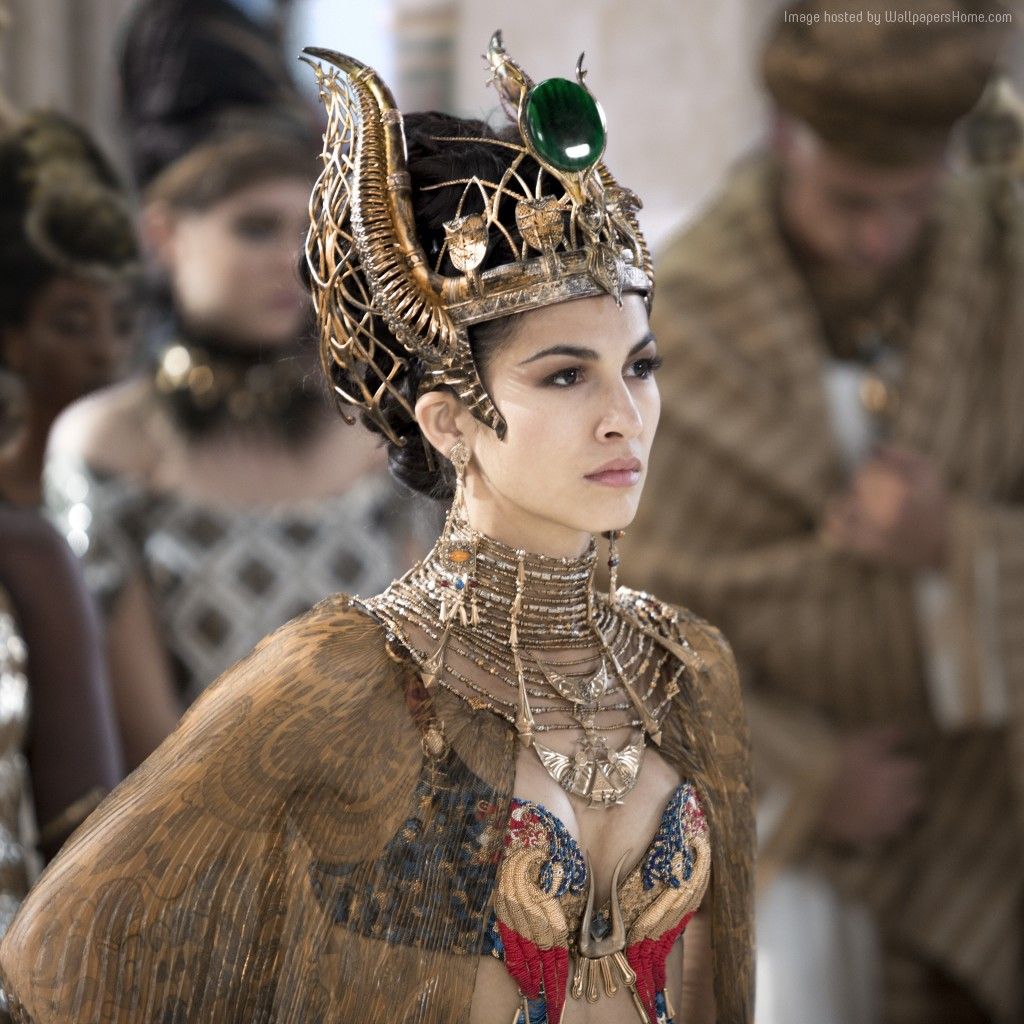 Finally, Elodie had a starring role as the goddess Hathor in the 2016 fantasy action film "Gods of Egypt", which helped revive her career somewhat. In the same year, the actress joined the cast of "Daredevil" – a Netflix series based on the Marvel Comics character of the same name – to play Elektra, reprising the role in the follow-up miniseries "The Defenders".
Elektra is described in the Marvel universe as having a violent nature, and leading a mercenary lifestyle; her abilities include telekinesis, telepathy, and hypnosis. In season two of "Daredevil", Elodie's version of Elektra had been trained from childhood but adopted by a Greek ambassador after being deemed too dangerous. In the present day, she was sent back to New York City and fell in love with her college sweetheart, Matt Murdock; later sacrificing herself to save Matt, she was brought back to life by the other main characters.
In 2020, Elodie brought Queen Catherine to life in the Disney+ movie "Secret Society of Second-Born Royals". Since then, she has been playing Thony de la Rosa in "Cleaning Lady", a crime drama series developed by Miranda Kwok and based on the Argentinian series "La chica que limpia". Despite being a former surgeon, Thony is forced to work as a cleaning service worker as she is in the US on an expired visa; her five-year-old son, Luca, has a life-threatening health problem which can only be treated in Las Vegas, where they live.
As for upcoming projects, in June 2023, Elodie announced that she would be part of the indie rom-com "Worth the Wait", which is being directed by Tom Shu-Yu Lin. No details of the movie are available for now, but we know that her co-stars are Lana Condor, Andrew Koji, and Ross Butler amongst others.
EXCLUSIVE: Lana Condor, Andrew Koji, Ross Butler, Sung Kang and Elodie Yung are among those set to star in Worth the Wait, a romantic comedy marking the U.S. directorial debut of award-winning Taiwanese filmmaker Tom Shu-Yu Lin https://t.co/2alnFKNb88

— Deadline Hollywood (@DEADLINE) June 15, 2023
Personal Life
Elodie is one of the many actors who avoids discussing her private life as much as possible, which is why her June 2018 pregnancy announcement caused a mild media furor. At the time, the "Daredevil" star was already seven months along; her daughter, Minavann Yung Howard, was born in August 2018.
The father of Elodie's child is British actor Jonathan Howard, who is known for playing Gavin Moody in the 2005 series "Dream Team". Although both parties have remained tight-lipped about when they married, media outlets confirm that they tied the knot in an intimate ceremony in France, possibly sometime after Minavann's birth.
Jonathan was born in Lancashire, England, and has resided in London since his acting breakthrough in the mid-2000s. After "Dream Team", he worked hard to perfect his craft at the prestigious London Academy of Music and Dramatic Art, where he studied between 2008 and 2011. Other notable projects of Jonathan's include roles in the Bradd Pitt zombie movie "World War Z" and the British/American sitcom "Episodes".
Elodie and Jonathan can often be seen together at movie premieres and other important industry events. The Parisian often shares photos of her daughter and husband on Instagram for her 369,000 followers to see, and it's clear that the Howard-Yung family unit is a tight-knit one; in May 2023, the trio travelled to Poland for the Krakow Film Festival, where Elodie presented her first short, "Happy Ending". Jonathan also frequently travels to England, where most of his family and friends are, and recently posted photos of his rainy weekend trip in Manchester.
The actress and her family currently reside in Los Angeles, California. Thanks to her decades-long career, Elodie's estimated net worth is over $3 million, more than six times her husband's $500,000 net worth.