Who is Neslihan Atagül?
Turkish actress Neslihan Atagül Doğulu was born in Istanbul, Turkey, on 20 August 1992, making Leo her zodiac sign. She has 13 acting credits and is perhaps known best for portraying the lead character Bilge in all eight episodes of the 2018 action adventure mini-series "Dip", which also starred Ilker Kaleli and Berrak Tuzunatac, and follows Sahir who's working for the Istanbul Police Department and is in charge of discouraging people from committing suicide; the mini-series won two of its eight award nominations.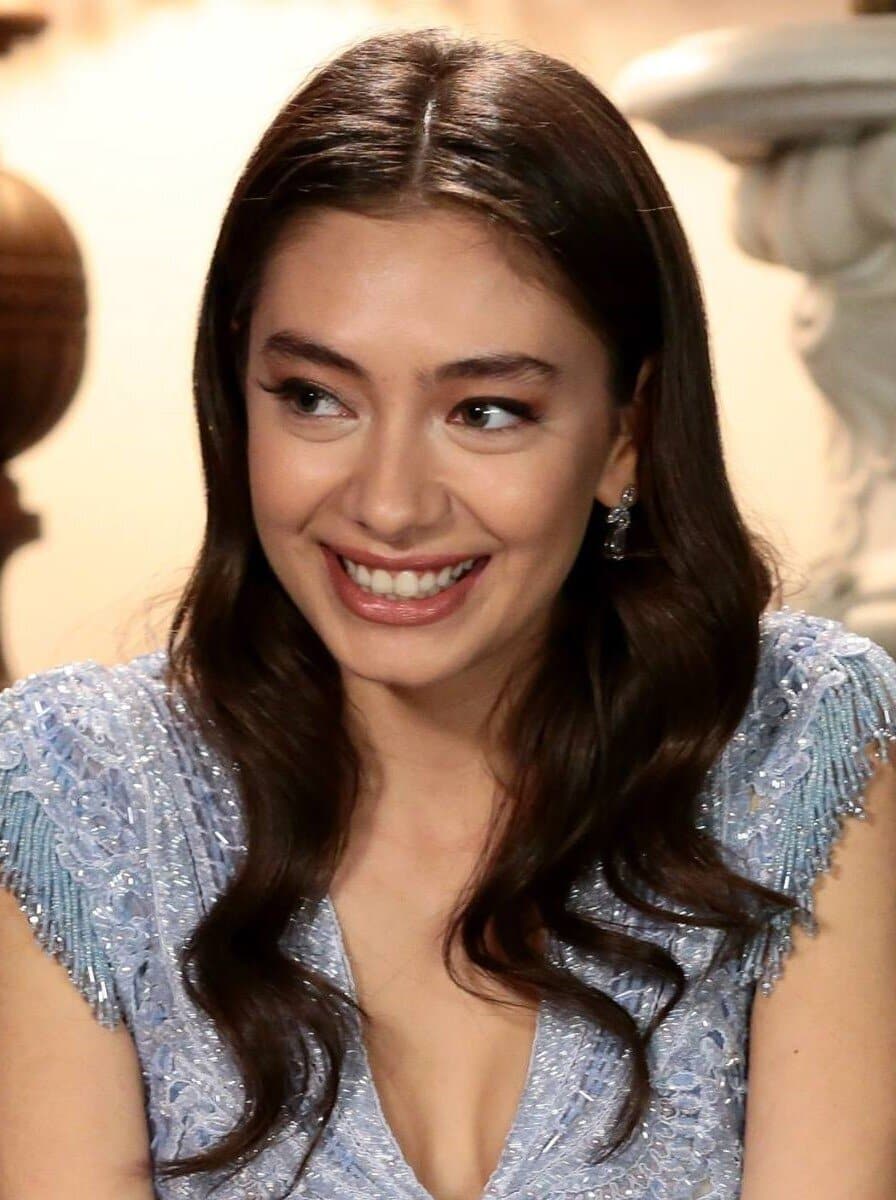 Education and early life
Neslihan was raised alongside her brother Ilkay Atagul in Istanbul, by their father Yasar Sener Atagul who's a driver, and mother whose name remains undisclosed but who's a housewife; it's believed that Ilkay's today also a driver.
Neslihan studied at a local high school in Istanbul, and was 14 when she made her debut film appearance, portraying Bahar in the 2006 comedy "Ilk Ask". It starred Cetin Tekindor and Tarik Pabuccuoglu, was directed by Nihat Durak and follows Azmi who's been disturbed by her prisoner of war brother Asaf's visit; the movie won five awards.
Neslihan remained focused on her studies while simultaneously working her way up in the film industry; she matriculated in 2010 and then enrolled at Yeditepe University, from which she graduated with a Bachelor's degree in theatre in 2014.
Roles in TV series
Neslihan's debut TV series role was playing Deniz in 94 episodes (2008-2010) of the drama "Yaprak Dokumu", which starred Halil Ergun and Guven Hokna, and follows a tightly knit family who've moved to Istanbul; the series aired from 2006 through 2010, and won four of its six award nominations.
In 2011, Neslihan portrayed Melis in all 23 episodes of the drama "Kalbim Seni Secti", which starred Sermiyan Midyat and Ebru Cundubeyoglu, and follows Omer Asaf who's moved his family from Istanbul to Mugla. Also in 2011, Neslihan appeared as Pinar in 11 episodes of the comedy "Canim Babam".
From 2011 through 2013, she starred as Sirin in 46 episodes of the drama "Hayat Devam Ediyor", and in 2013 and 2014, Neslihan portrayed the lead character Neriman in all 50 episodes of the romantic drama "In Between", which also starred Kadir Dogulu and Yunus Emre Yildirimer, and follows a poor girl who's dreaming about escaping poverty; the series won only a single award.
From 2015 through 2017, Neslihan played one of the lead characters, Nihan Sezin in 74 episodes of the romantic drama "Endless Love", which also starred Burak Ozcivit and Kaan Urgancioglu, and follows a young artist who's fallen in love but must hide her feelings if she wants to keep her family's secret safe; the series won five of its 21 award nominations.
Neslihan's only two other TV series roles have been in 36 episodes of the crime action "The Ambassador's Daughter" from 2019 through 2021, and all 26 episodes of the romantic drama "Gecenin Ucunda" in 2022 and 2023 (lead role).
Roles in movies
Neslihan's appeared in only four movies, including the above mentioned "Ilk Ask".
She played the lead character Zehra in the 2012 drama "Araf/Somewhere in Between", which also starred Baris Hacihan and Ozcan Deniz, and was written and directed by Yesim Ustaoglu. It follows Olgun and Zehra who are both dreaming of escaping their monotonous lives, and the film won 11 of its 28 award nominations.
The year 2015 saw Neslihan star as Elif in the romantic drama "What's Left of You", which also starred Ekin Koc and Zeynep Kankonde, and was directed by Abdullah Oguz. It follows Ozgur who will only inherit his late grandfather's wealth if he lives in a village – the movie won only a single award.
Neslihan's only other film role has been playing the lead character Handan in the 2023 comedy "Oh Belinda", which also starred Serkan Cayoglu and Necip Memili, and was directed by Deniz Yorulmazer; it follows a young actress who's been mysteriously transported into another world.
Other credits
Neslihan was featured in the 2018 TV special "Pantene Altin Kelebek Odul Toreni".
She co-produced the 2023 drama movie "Bars", which follows two zoologists travelling to Anatolia in search of the remains of the extinct Anatolian panther.
Awards and nominations
Neslihan's won 10 of her 17 award nominations. Some of her wins include a 2012 Turkish Film Critics Association Award for Best Actress, for her performance in "Araf/Somewhere in Between", a 2016 Seoul International Drama Jury Special Prize for "Endless Love" and a 2018 Digital Arts, Film & Television Footed Newspaper TV Stars Award for Best TV Actress of the Year, for "Dip".
Love life and marriage
Neslihan shies away from speaking about her love life in public, but it's still widely known that she's today a married woman.
She and Turkish actor and producer Kadir Dogulu exchanged vows in a small and private ceremony on 8 July 2016, after having been together for three years; he has 15 acting credits, and is perhaps known best for starring as Aziz Korkmazer in all 44 episodes of the 2020 romantic action series "Vuslat", which was nominated for seven awards.
Neslihan and Kadir have no children together, and while most of Neslihan's fans believe this to be because she and her husband want to focus on their careers, some have pointed out the possibility of her being infertile; Neslihan's yet to address these rumors.
There are no other men whom she's been with, that we know about; Neslihan's married to Kadir Dogulu as of August 2023, and they don't have children.
Interesting facts and hobbies
Neslihan's mother is of Belarusian descent, and her father of Circassian.
She's currently working on launching her own "Hadsiz Magazine".
Neslihan's an Instagram star, as over 14 million people are following her on the network today; she's uploaded more than 600 pictures, with most showing her relaxing at her home, reading a book and spending time with her friends.
Neslihan loves being in nature.
She's taking good care of her physique, as it's important for her career to stay in shape.
Neslihan's favorite season is summer, as she loves the feeling of sun on her skin.
One of her favorite actresses is Hazal Kaya, and some of her favorite movies and TV series include "Midnight at the Pera Palace", "Maral" and "Forbidden Love".
Height, eyes and wealth
Neslihan's age is 30. Her eyes are blue and hair is brown, she's 5ft 6ins (1.69m) tall and weighs around 135lbs (61kgs).
Neslihan's net worth's been estimated at over $4 million, as of August 2023.