Mexican actor, screenwriter and producer Osvaldo Benadives was born in Mexico City on 14 June 1979, making his zodiac sign Gemini. He has 43 acting credits and is perhaps best known for starring as Rafael Contreras in all 104 episodes of the adventure comedy series "Loli's Luck", which also starred Silvia Navarro and Christian Chavez, and follows successful woman Loli Aguilar whose best friend has passed away, leaving Loli to raise her two children. The series won one of its two award nominations.
Osvaldo's currently shooting for the upcoming series "Cada Minuto Cuenta".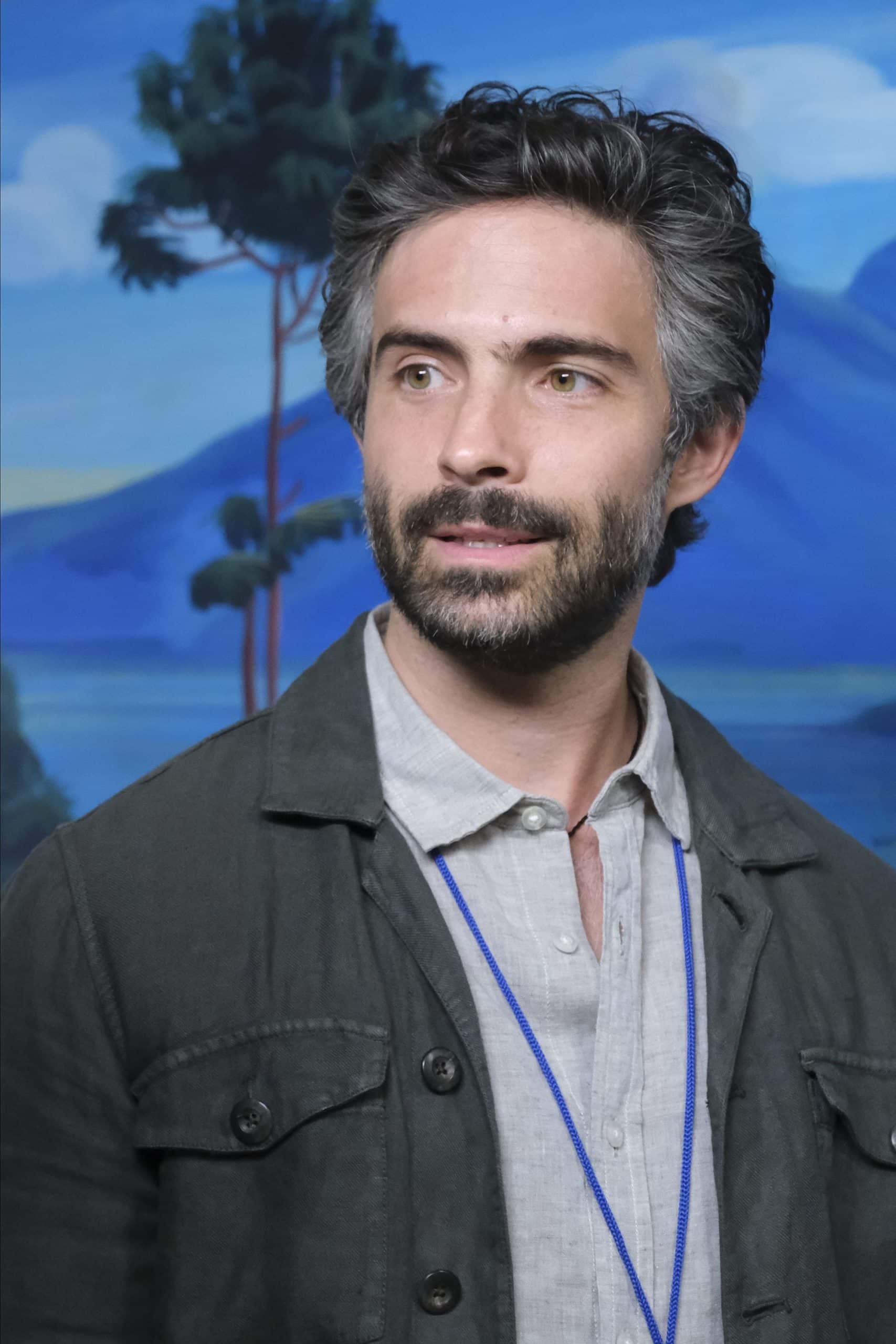 Education and early life
Osvaldo was raised alongside his older sister Valeria in Mexico City, by their parents about whom Osvaldo hasn't spoken in public, as he respects their privacy; it's believed that his mother was a seamstress, and his father a postman.
Osvaldo fell in love with acting at a very early age, and was nine when he started appearing in theatre plays, such as "Todos Eran Mis Hijos" and "El Graduado". He was 13 when he made his debut TV series appearance, portraying Paco in 10 episodes of the 1992 adventure family drama "El Abuelo y Yo", which follows the lives of several people from a wealthy family.
Osvaldo matriculated from a local high school in 1997 and then focused on acting rather than pursuing a college degree.
Roles in TV series
The year 1995 saw Osvaldo play Chicles in the romantic comedy "El Premio Mayor", and in 1995 and 1996, he starred as Fernando 'Nandito' de la Vega in the romantic drama "Humble Maria", which also starred Thalia and Giorgos Konstadis, and follows a poor girl who's been welcomed into a wealthy family.
The remainder of the '90s saw Osvaldo appear in an episode or two of the romantic drama "Te Sigo Amando", the adventure comedy "Preciosa" and the crime thriller "Mujer, Casos de la Vida Real".
In 2002, Osvaldo portrayed the lead character Andres Miranda in all 120 episodes of the drama "Daniela", which also starred Litzy and Rodrigo De la Rosa, and follows two men who are in love with the same girl; the series won only a single award. The remainder of the 2000s saw Osvaldo appear in only two TV series: an episode of the biographical historical drama "Gritos de Muerte y Libertad" and the romantic comedy "Soy tu Fan", both released in 2010.
Otra foto de #Cloroformo disque boxeando… pic.twitter.com/fOJFBHxJzW

— Osvaldo Benavides (@osv_benavides) May 21, 2016
In 2011 and 2012, he starred as Miguel Carmona in 152 episodes of the romantic drama "The One Who Couldn't Love", which also starred Susan Gonzalez and Ana Brenda Contreras, and follows Ana Paula who's trying to leave her powerful and short-tempered husband Rogelio, while she's now fallen in love with handsome young engineer Gustavo. Osvaldo was then cast to star in the 2012 drama "Cloroformo", the 2013 romantic drama "Lo Que la Vida me Robo" and the 2016 drama "A Que no me Dejas".
His most recent role has been playing the lead character Alberto in two episodes of the 2023 adventure mini-series "El Colapso", which also starred Mercedes Hernandez and Antonio de la Vega, and follows the lives of several people from Mexico City.
Roles in movies
Osvaldo's debut film role was playing Sergio in the 1998 drama "La Primera Noche", and some of his following roles were in the 1999 comedy "Coapa Heights", the 2000 comedy "Por la Libre" and the 2001 adventure "Green Stones".
In 2003, he starred in the adventure fantasy movie "Zurdo", which also starred Alex Perea and Alejandro Camacho, and was directed by Carlos Salces. It follows a gifted child who's entered a marble competition, and the movie won five of its eight award nominations. Osvaldo's only three other film roles in the 2000s were in the 2003 short drama "Ligerita", the 2005 thriller comedy "Un Mundo Maravilloso" and the 2010 thriller "SubHysteria".
In 2013, he portrayed the lead character Alex in the romantic comedy "Me Late Chocolate", which also starred Karla Souza and Maria Aura, and was written and directed by Joaquin Bissner. It follows Moni whose fiancé Xavi's just died in an accident, and the film was nominated for only a single award.
Some of Osvaldo's most recent film roles have been in the 2018 comedy "Mas Sabe el Diablo por Viejo", the 2019 comedy "Mentada de Padre" and the 2022 comedy "Corazonada".
Other credits
Osvaldo wrote the 2010 thriller movie "SubHysteria".
He's recently featured in the talk-shows "Miembros al Aire" and "T. A. P. Taller de Actores Profesionales".
Awards and nominations
Osvaldo won a TVyNovelas Award for Best Young Lead Actor in 1996 and 1998, for his performance in "Maria la Del Barrio" and "Te Sigo Amando", respectively, and won a 2015 TVyNovelas Award for Best Supporting Actor, for "Lo Que la Vida me Robo".
His only other win has been a 2015 Diosa de Plata Award for Best Role of Men, for "La Dictadura Perfecta".
Love life and relationships
Osvaldo shies away from speaking about his love life in public, but we still know about two women whom he's been with.
From 2017 through 2019, he was in a relationship with American actress and producer Esmeralda Pimentel; she has 28 acting credits and is perhaps still best known for playing Adalberta Claveria in all 120 episodes of the romantic series "Verano de Amor".
In 2022, Osvaldo dated Michelle Renaud, a popular Mexican actress with 20 credits to her name, probably known best for starring as Yameli Montoya in all 82 episodes of the 2019 drama series "La Reina Soy Yo".
There are rumors circulating the internet today, claiming that Osvaldo and Esmeralda Pimentel have begun dating once again, but these haven't been confirmed.
He seems to be unattached as of August 2023, hasn't married and doesn't have children.
Interesting facts and hobbies
Osvaldo's an Instagram star, as over a million people are following him on the network today; he's posted close to 1,500 pictures and videos; most of these show him spending time with his friends.
He was shooting for the movie "Noche de Bodas" in 2022, and while taking a break at Majahual beach on 12 October 2022, two actors Luis Manuel Gutierrez and Marco Antonio Curiel Pere drowned due to high tide.
Osvaldo's favorite foods are spaghetti and pizza.
He's a huge fan of soccer, and cheers for Spanish club Barcelona.
One of Osvaldo's favorite actors is Diego Luna, and some of his favorite movies include "Rogue One: A Star Wars Story", "The Book of Life" and "Y tu Mama Tambien".
Appearance and net worth
Osvaldo's age is 44. He has brown hair and eyes, is 5ft 8ins (1.73m) tall and weighs around 160lbs (74kgs).
Osvaldo's net worth's been estimated at over $1 million, as of August 2023.