In the world of chopper-style motorcycles, Paul Teutul Jr. stands as a true innovator. His journey to fame began on the reality television series "American Chopper" in 2002, wowing audiences with his exceptional design and fabrication skills. Together with his father, Paul Sr., and his younger brother Michael, the Teutul family became a household name. However, an explosive on-screen feud with his father led to his sudden departure from the family business, Orange County Choppers, and raised questions about why his net worth now hovers around $2 million.
Paul Teutul Jr.'s Background
His life narrative resembles the plot of a best-selling fiction novel, filled with an array of colorful events, some of which he never imagined would unfold on national TV.
Early Days and Family Roots
Paul Michael Teutul Jr. came into this world on 2 October 1974, in Orange County, New York State. People fondly call him Paulie or Paul Jr. to distinguish him from his father, Paul Teutul Sr. Growing up in a middle-class household with siblings Daniel, Michael and Cristina, Paul Jr. faced the challenges of living in a tumultuous environment. It was his mother, Paula Teutul, who tried her best to keep the family together, despite having an alcoholic yet hardworking husband.
Paul Jr. bore witness to his father's struggle with alcoholism and drug addiction, which took a toll on the family. Although he briefly dabbled in drugs himself, a strong faith in God and his mother's unwavering support helped him find his way back. Eventually, a vehicular mishap in 1985 pushed his father into rehab, leading to sobriety from 2009 onwards, but it wasn't enough to save his parent's marriage.
Learning from the Ground Up
Contrary to popular belief, Paul Jr.'s journey to success was far from smooth and easy, despite his father's reputation as a renowned motorcycle builder. His father believed in teaching his children to fish rather than just giving them fish. Every summer Paul Jr. apprenticed at his father's steel company, Orange County Iron, starting from the bottom. While his friends enjoyed their free time, he honed his welding skills. Later, he completed a training course under New York's Board of Cooperative Education Services; his dedication paid off when he was promoted to head the Railing Department.
The Birth of Orange County Choppers
A shared love for motorcycles brought father and son closer together, and they embarked on a journey building chopper-style motorcycles in Paul Sr.'s garage after work, but what began as a hobby soon blossomed into a thriving business. In 1999, they opened Orange County Choppers, with Paul Jr. holding a 20% stake in the venture. At that time, his father finally relinquished his hold on the steel business and handed it down to Daniel, Paul Jr.'s younger brother.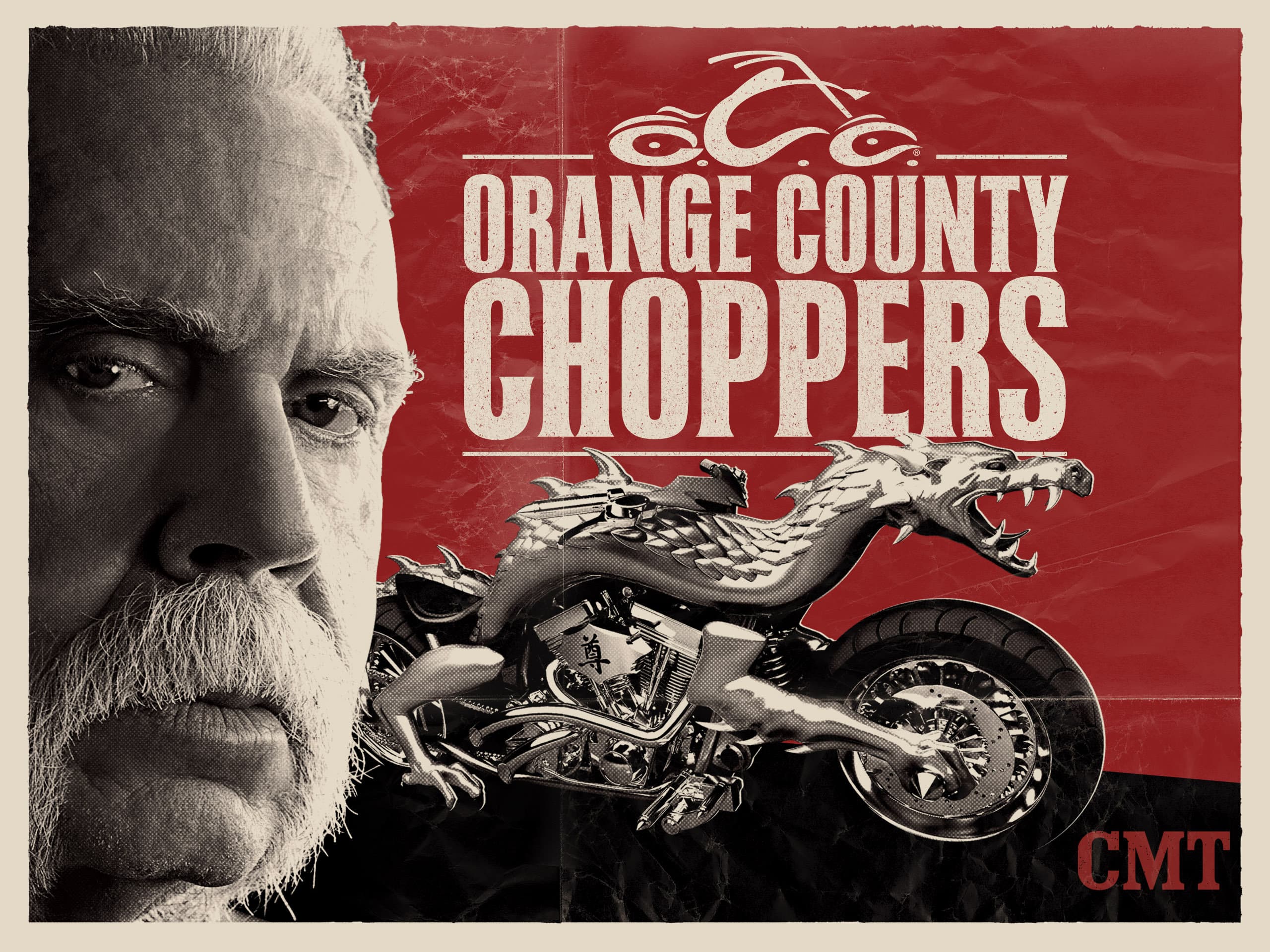 Reality TV Stardom Beckons
In one Q&A session on Instagram, Paul Jr. said that it was only at the age of 26 that he discovered he had a knack for creativity. His innovative designs combined with his father's mechanical prowess and tenacity for achieving goals made them one of the most sought-after chopper-style motorcycle builders. However, success only truly arrived when they received an offer to feature in the reality TV show "American Chopper."
A brief background on "American Chopper"
As in any business start-up, the Teutul family's journey had its fair share of ups and downs. They realized talent and skills weren't enough to make it to the top of the motorcycling community, but a game-changing call from Pilgrim Films and Television would soon alter their trajectory. This production company offered them a tantalizing opportunity – to star in a reality TV series showcasing their unique operations. It was a proposition that didn't require much deliberation; Paul Jr. and his father readily jumped on board. In a whirlwind six weeks after that fateful call, cameras were rolling, capturing the dynamics of Orange County Choppers. The team was also bolstered by the presence of other skilled OCC fabricators and technicians.
Clashes on camera between father and son
As the Teutul family eagerly awaited the public's response, Discovery Channel took a daring leap by airing two pilot episodes, testing the waters of viewer interest. When the family sat down to watch, their initial excitement quickly faded, replaced by disappointment and anger. The producers included the fiery clashes between Paul Jr. and his father, a choice that left them questioning whether anyone would truly care about their motorbike-building exploits – fears of damaging their credibility as builders loomed large. However, the very next day, their company email inbox overflowed with a staggering thousand emails, leaving them bewildered. Reality proved stranger than fiction, when they discovered that the pilot episode had secured the highest TV ratings for the entire night. With this unexpected success, the first season of the TV series was aired with 29 exhilarating episodes, captivating audiences from March 2003 to May 2004.
Everybody wants a piece of the Teutuls in motorcycle events
The Teutuls were no strangers to annual bike events, but their appearances after "American Chopper" became a huge hit, and were nothing short of extraordinary, blurring the lines between reality and dreams. It all began at Daytona Bike Week, where they encountered a phenomenon reminiscent of Jesse James when his reality TV series soared to fame. Their unique bikes took center stage, and people couldn't help but recognize them. However, it was the Louisiana Bike Expo in 2003, held at the grand New Orleans Superdome, that truly underscored their meteoric rise to stardom. His father said that it stood as one of the most unforgettable moments in his illustrious career. The emotionally charged atmosphere was akin to the cheers reserved for movie stars or athletes.
The controversial firing of Paul Jr. caught on TV
Right from the outset, fans knew that Paul Sr. and Paul Jr. shared a relationship characterized by volatility, a shared willingness to voice their opinions, and a propensity for thunderous arguments. It had become somewhat customary for these two to engage in heated verbal sparring matches. So, when in September 2008, they were once again embroiled in a shouting match, viewers weren't exactly shocked. What did stun them, however, was the dramatic moment when Paul Jr. was unceremoniously fired by his father on national TV.
The reason? Chronic tardiness!. Paul Sr. demanded that everyone be in the shop by seven in the morning sharp, but Paul Jr. often sauntered in past eight AM, arguing that he accomplished just as much, if not more, before he went home at the end of the day. In a moment of escalating tension, Paul Jr. even boldly declared that if it weren't for his involvement in the business, OCC would have gone up in flames long ago. Matters took a swift nosedive when he flung a chair in his father's office, leading to his immediate termination. While that unfortunate moment became a tipping point in the father and son relationship that changed their family dynamic forever, Discovery executives were reportedly inwardly overjoyed, as it attracted more viewers and became a hallmark of their reality show.
The show must go on, no matter what
Paul Jr.'s departure presented a dilemma for the TV executives, who were keen on preserving the continuity of the "American Chopper" narrative. Cancellation of the TV deal was not an option, so they took an unconventional genius approach: modifying his contract. Rather than continuing to work under his father's company, Paul Jr. returned as an independent contractor. The production crew had to carefully rearrange schedules to accommodate his presence only when his father wasn't around. After completing filming for the season, Paul Jr. bid farewell to the show for good. In the world of TV, it's usually the producers who make narrative adjustments and take shortcuts. However, in this case, the captivating family drama and the remarkable viewership numbers it garnered had the TV executives adapting to the chaos, ensuring that the show must go on, no matter what.
Paul Jr. Going Solo with PJD Designs
With no other option but to wait for the one-year non-compete clause or restrictive covenant that was included in the contract that he signed with his father to end, Paul Jr. took the much-needed time to reflect and create new designs for a brand that he was about to launch. While it was such an unfortunate situation having a vulnerable moment being witnessed by the viewing public, he said that he took it as an unexpected blessing. That one year apart from his father served as a reawakening of joy, and became a creative outlet for him. He had felt a sense of freedom that he hadn't experienced while working in the often toxic shop environment.
In 2010, he founded Paul Jr. Designs (PJD), and with him were former OCC colleagues who lent their mechanical and assembly prowess; his wife assumed the role of Vice President within the company. Outside the core team, Paul collaborated with independent contractors, giving him more options to expand his services. Aside from designing and building one-of-a-kind choppers along, with merchandise collectible items, he also established PJD Studios offering other artist-driven services such as animation, visual effects, branding materials, and other creative needs.
Reconciliation and a Reboot
Almost a decade of estrangement from his father ended when Paul Jr. was offered a chance to participate in the "American Chopper" reboot. Fatherhood and maturity played a role in mending their relationship, although they decided not to do business together. The reboot allowed them to reconcile further, fostering mutual respect and understanding. The series lasted for two seasons, which was enough for the father and son to come to terms with embracing their differences. By 2020, there was a demand from their loyal following to have them back again on the small screen, and while they both agreed, they also made sure that it was only for a special. Paul Sr. reiterated that he would only agree to do the show entitled "American Chopper: The Last Ride," if he'd be in total control of the design and the build. Paul Jr. didn't find any issue with that, since he only wanted to relish the moment of collaborating with his father again just as in the past.
We're Back!
AMERICAN CHOPPER – THE LAST RIDE

See it all happen on our NEW two hour special airing on the Discovery Channel August 4th 9 pm EST. pic.twitter.com/ZjUsrhiDIO

— Paul Teutul Sr (@paulteutulsr) July 29, 2020
A new business venture with Ruff Cycles
In the quest to expand his business horizons, in 2020, Paul Jr. Designs joined forces with Germany's electronic bike (eBike) company called Ruff Cycles, known for its iconic designs such as "Lil Buddy" and "The Ruffian." CEO Pero Desnica, a fan of Paul Jr., eagerly agreed to the collaboration. Paul saw this as a golden opportunity to expand his market, aiming to make his designs accessible to a broader fan base. Inspired by his past triumphs, Paul Jr. set to work on their debut e-bike collaboration. The anticipation was immense, and pre-orders flooded in before a single image was shared. In March 2021, the "PJD-E" Ruffian eBike was unveiled, only available for pre-order at a price of $8,000. While the European version capped at 25 kilometers per hour, the American variant promised more speed. Cycling enthusiasts around the world were thrilled by this collaboration, as each eBike would be a combination of German engineering prowess and American creativity.
Fostering innovation with an Online Competition
"The Next American Innovator," an online competition initiated by Paul Jr. in August 2020, invited motorcycle and car customizers nationwide to showcase their skills. This was his way of giving back to the public, and providing opportunities to those with creative talents. All the entries were evaluated by expert judges from the automotive building industry, looking for three things: originality, design, and innovation. Two awards were given out in October 2022, including the People's Choice Award, which was determined by online voting, and the Judges' Choice Award given by the esteemed panel of judges.
Personal Life and Family
Paul Jr. crossed paths with Rachael Biester while filming "American Chopper," particularly during a fifth-season episode featuring McCuff Industries, in which they collaborated on the McCuff Bike. At that time, Rachael was part of the "McCuff Girls" team, and was tasked with promoting the product. Their connection blossomed into a romantic relationship, culminating in their wedding at the scenic Bonnet Island Estate in New Jersey in August 2010. Before the wedding, the couple managed to appearion the reality TV series called "Say Yes To The Dress", in which Rachael was assisted by experts in finding the perfect dress, while Paul Jr also took home the best tux suited for him. Despite the ongoing legal dispute between the Teutuls, Paul Jr. extended an invitation to his father, but the latter opted not to grace the event with his presence. Jr's dream of becoming a father came true in 2015, as he and his wife welcomed their son, Hudson Seven Teutul.
Expanding Horizons in 2022
In January 2021, Paul Jr. and his wife saw their long-cherished dream come true when they discovered their dream home on Long Beach Island, New Jersey. A few months later, Paul Jr. unveiled ambitious plans for a fresh endeavor – the transformation of retail space on Ship Bottom's bustling Boulevard into a showcase for his creations. By August 2021, he excitedly revealed that his wife's boutique, Oliver Anne, would be conveniently located next door, fostering a symbiotic business relationship.
Fast forward to October 2022, and Paul Jr.'s Long Beach shop was open and thriving. In a July 2023 Instagram video, both Paul Jr. and his wife made an exciting announcement – their collectible and memorabilia shop, alongside Rachel's boutique, had seamlessly merged into one harmonious space. This innovative 'his and hers' concept was thoughtfully designed to cater to the wants and needs of the entire family.
Embracing Social Media and Podcasting
Paul Jr. leveraged various social media platforms, including Twitter, Instagram and Facebook as well as YouTube, to promote his businesses and connect with the public. Additionally, he ventured into podcasting, making his content available on Spotify and Amazon. However, his podcasting efforts and uploading on his social media pages have been inconsistent, with a notable hiatus on his Instagram account lasting from October 2022 to March 2023. Speculation among fans ranged from attributing the silence to his relocation from New York to New Jersey, to a perceived lack of noteworthy content during that period.
Net worth
Paul's net worth has consistently hovered around $2 million, a figure that reflected the impact of his split from his father, including a fraud case that was filed against the family's first business, Orange County Ironworks. Despite initial optimism surrounding business collaborations after going solo, such as with Ruff Cycles in 2021, the anticipated growth in his net worth didn't materialize as expected. The buzz and hype around the partnership waned after the introduction of a single custom PJD electric bike, with no subsequent updates. Whether it was a result of a falling out or simply ill-timed due to the COVID-19 pandemic, the official reason behind it remains undisclosed. As 2023 unfolds, it marks a new chapter for Paul, and only time will reveal if his decision to relocate to another state was the right move for his business. However, he might just be on the right track, as he unveiled a bike in May 2023, which he finished for Reliable Scaffolding & Shoring Services, and many people attended the event. If he continues on doing this, his net worth would surely increase tenfold.