• Raquel Odile Harper is a TV Show Host from Santa Barbara, California.
• She graduated from college and her career began with modelling and dancing.
• She is most known for her late-night show "Raq Rants" which debuted on "BET" in 2018.
• Raquel has two children and is currently dating a man who owns two Taco Mell restaurants.
• She has a net worth of over $800,000.
 
Who is Raquel Harper?
Raquel Odile Harper was born under the zodiac sign of Gemini, in Santa Barbara, California USA, on 24 May 1982, of African-American ethnicity, and holds American nationality. She is best known for being a TV Show Host.
Early life and education
Raquel spent her childhood in Santa Barbara with her parents and her brother – her mother is Claudette Childress Clipper who went to Willingboro High School located in New Jersey and graduated from Rutgers University, while her brother is a musician and can be found on Instagram under the name "Duals". Raquel matriculated from a local high school, enrolled at college and graduated after four years of studying but hasn't shared anything about the college which she attended or the type of the bachelor's degree she received.
Career
Raquel first began experimenting in the modelling industry, and also tried working as a choreographer and a dancer. After a while, because other things did not work out, she began searching for roles which she could play in the film industry, and ended up working with the news website TMZ as their host of "TMZ on TV" comedy news series. She began by covering stories in the field of hip-hop and was soon promoted to the position of TMZ's producer – she also co-hosted the "South of Wilshire" game show, but it wasn't popular and was therefore shut down.
Raquel is mostly known for her own late-night show entitled "Raq Rants" which debuted on "BET" on 23 October 2018. The show follows Raquel as she interviews famous people with the goal of breaking controversies regarding their careers or their personal lives – the show was an immediate success and as it was uploaded on YouTube, it gathered millions of views. In the same year of 2018, Raquel had a tiny role in a single episode of "Star" TV drama musical series, and appeared in the "Sister Circle Live" show on 19 October.
She currently often interviews hip-hop and R&B singers, especially those who have had an influence in Black culture and media – one of the most famous people she interviewed is Shaquille O'Neal. She has been nominated twice for an Emmy Award in 2014 and 2016 but didn't manage to win either.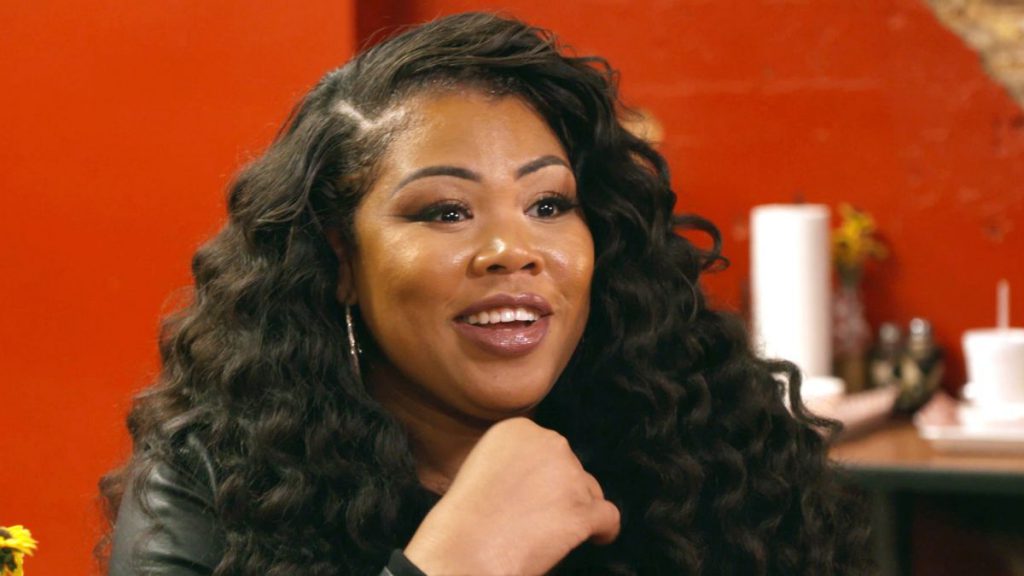 "Raq Rants" being criticized
When Raquel commented about the "nice guys" as men who cannot be abusive or pedophiles, she was criticized by the ex-wives and children who went through violence from the "good guys", and explained how her statement was wrong and that this should not be a topic for entertaining people – Tanee McCall, a popular actress, stated how abusers use charm and charisma to make their victims believe them, and she has experience in the field as she recently pressed charges against her husband Columbus Short for being abusive.
Personal life
Raquel has a son named Justice who is 14 years old and already 6ft 2in (1.88m) tall; he appeared on "TMZ Sports" as Raquel and others commented on his basketball future as they watched him perform at a game. She also has a daughter named Jayah who was born on 21 July 2013, and often uploads pictures with her children on her Instagram account. It seems that things did not work out between Raquel and the children's father, as she never talks about him, and his identity is not known to the public; they are said to have been dating for 12 years before their split.
Raquel's bad experience in love did not stop her from falling again – she is currently dating a man who owns two Taco Mell restaurants, and he and Raquel often take pictures together and share them on their social media accounts. The man is also very supportive of Raquel's career, as he promotes her TV shows on his Twitter and Instagram accounts.
She is now living with her children in Winnetka, California.
Check me out tonight on the season finale of Raq Rants @11pm/10CT on BET with my girl Raquel @rocktopics @bet pic.twitter.com/8TM3IAXnVx

— Lauren London (@LaurenLondon) January 23, 2019
Likes and hobbies
Out of all the things and people in the world, Raquel loves her children the most, and prefers to spend time with them rather than on anything else, also with her parents. She is very fond of travelling, loves fashion, is a very good dancer, and a great cook – she admits to being in love with taking selfies.
Appearance and net worth
Raquel is currently 36 years old. She has long black hair, light brown eyes, is apparently a bit overweight, while her height is not known.
According to authoritative sources, Raquel's current net worth is estimated to be over $800,000 while the average salary of a TMZ's producer is said to be around $80,000 per year.
Social media presence
Raquel is quite active on the Internet and can also be called a social media personality – she launched her Twitter account in February 2011 and has since gathered over 20,000 followers and tweeted nearly 12,000 times. Her Instagram account is followed be more than 90,000 people while she posted nearly 2,000 pictures – she also has a Facebook account with 2,500 followers which she mostly uses to stay in touch with her family and friends.
Source:
IMDb
,
Wikipedia