Who is Richard Buckley, Tom Ford's Husband?
Richard Buckley is a journalist and editor, who at the time of his peak worked as an Editor-in-Chief of Vogue Hommes International, but he is perhaps best known to the world as the husband of the famous designer Tom Ford. The two married only in 2014, but have been together since the mid-'80s.
Just a simple reminder that article is created and owned only by biographytribune.com. Article cannot be re-published in any other pages or documents. Copyright is protected by DMCA. All found copies will be reported.
Original source: https://biographytribune.com/richard-buckleys-wiki-biography-who-is-tom-fords-husband/
So, do you want to find out more about Richard Buckley, from his childhood years to most recent career endeavors, and his relationship with Ford, among many other details? If yes, then stay with us for a while, as we introduce you to this prominent journalist and editor.
Richard Buckley Wiki: Age, Childhood, and Education
Richard Buckley was born in 1948 in the USA, which makes him 71 years old; unfortunately, Richard hasn't revealed his exact birth date or place, in fact has been extremely successful in hiding all the important details from his childhood, including the names and professions of his parents. He also hasn't revealed if he is an only child or he has siblings. To speak further of his secrecy, Richard has kept silent about his educational background too.
Career
Richard's career started in the late '70s, with a job at the "New York Magazine". Gradually he became more successful, and was soon recruited by Vogue. As his career developed, in 1995 he became the editor-in-chief of Vogue Hommes International, holding the post until 2005. During his career, Richard has contributed to several other publications, including Vanity Fear, Mirabella, Italian Vogue, and Dutch Vogue.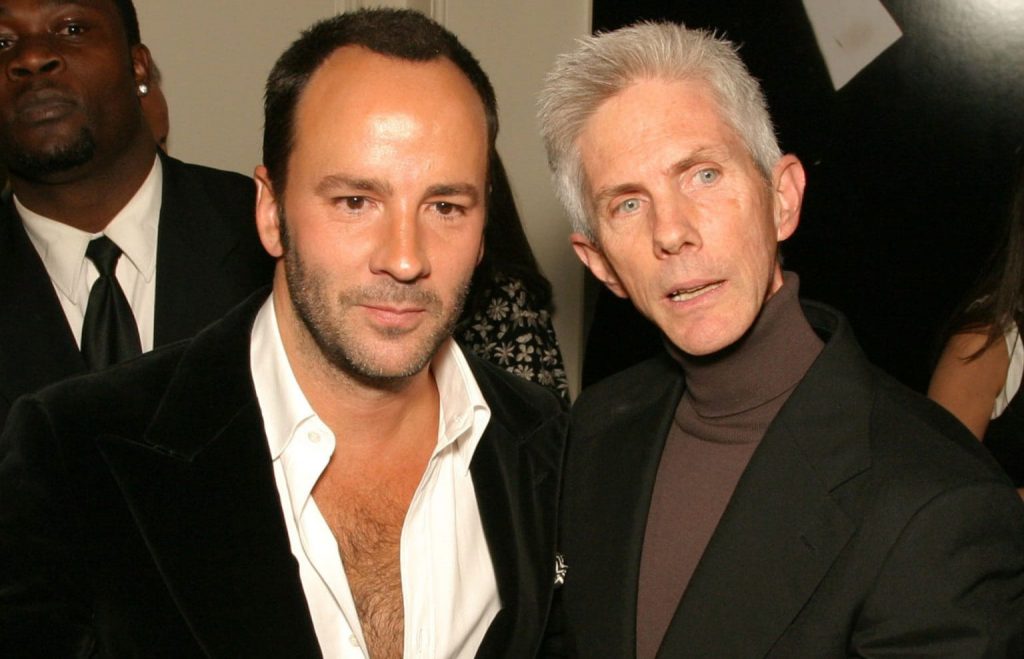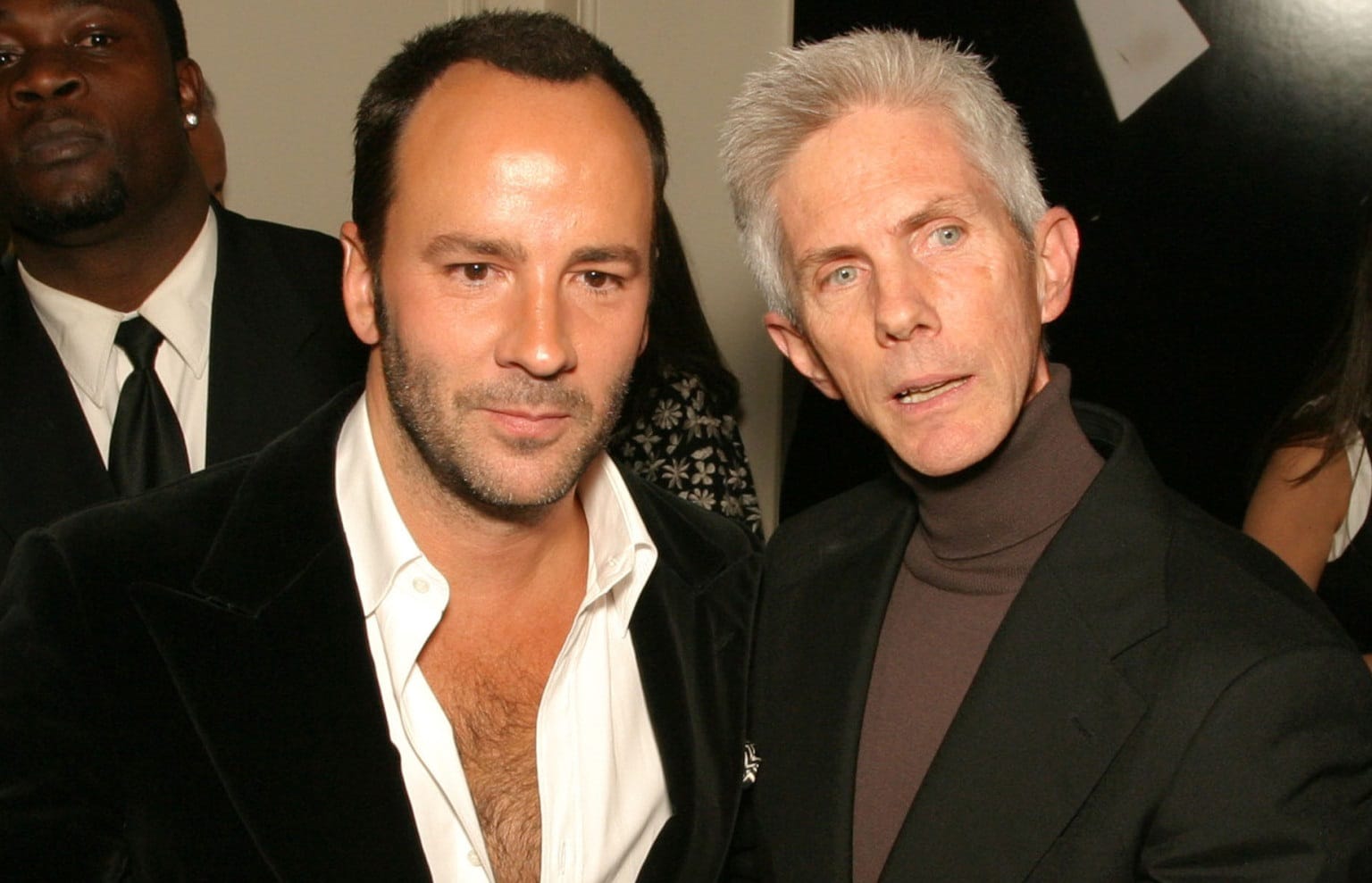 Tom Ford's Husband
Although rather successful as a journalist, Richard gained prominence as Tom Ford's life partner, and in 2014 the two married. They met in 1986 and started a romantic relationship – Tom tried to keep things between them hidden from the public eye, but as Tom's was growing more popular, it became hard to keep Richard out of the spotlight. Two years before their wedding ceremony, Richard and Tom became parents to a boy named Alexander John Buckley Ford, born in September. Richard's popularity was also increasing, and the public started asking about him, but until the present day, he has successfully hidden all the major information about himself. Richard is not a fan of social media platforms, and doesn't have an active account on any major social network.
Tom Ford Short Bio: Age, Childhood, and Education
Now that we have shared with you all that we know about Richard, let's share some information about his life partner, Tom Ford.
Born Thomas Carlyle Ford on the 27th August 1961, in Austin, Texas USA, he is the son of Shirley Burton and Thomas David Ford; his parents were real estate agents. Tom spent his childhood between Houston and Austin's suburbs, before he and his family moved to Santa Fe, New Mexico when he was 11 years old.
There he enrolled at St. Michael's High School, after which he transferred to Santa Fe Preparatory School and matriculated in 1979, then he became a student at Bard College at Simon's Rock, and later studied art history at New York University. However, this lasted only for a year, before he decided to start pursuing acting as a career.
After a few modest projects, such as commercials and TV series, he returned to school; this time he enrolled in the interior architecture course at the art and design college, Parsons The New School for Design in New York City.
Career
During his time at college, Tom discovered his love for fashion, and his final year was a dedication to fashion studies, but he still obtained a degree in architecture. Once out of college, Tom put all efforts into obtaining a job at Cathy Hardwick's fashion house, and he was finally hired by Cathy. He stayed at the fashion house for the next two years, before he joined Perry Ellis. Tom's aspirations increased and he felt that he'd done all for American fashion, and he looked for a new job. He joined Gucci, which had numerous financial problems at the time, but thanks to his plans Tom rejuvenated the company, and he was named new Design Director and Creative Director of Gucci. In 1999, Gucci acquired Yves Saint Laurent, and Tom became the director of the amalgamated fashion house.
Tom Ford Brand
Tom remained at Gucci until 2004, then started his own fashion brand – Tom Ford – with the help of the businessman Domenico De Sole. He created a line of menswear, eyewear and accessories, and has also designed for women. Since launching his career, Tom has collaborated with a number of celebrities, including Beyonce, Michelle Obama, Will Smith, Johnny Depp, Jennifer Lopez, Henry Cavill, and Daniel Craig, among others.
Filmmaker
In addition to his success as a fashion designer, Tom has also put his creativity into filmmaking; he directed the romantic drama film "A Single Man" (2009), which was nominated for an Academy Award, actually winning more than 30 awards with more than 50 nominations. His next project was the thriller drama film "Nocturnal Animals" in 2016, which has also won numerous awards, also contributing to his wealth.
Tom Ford Net Worth
Tom has become one of the most prominent fashion designers, and his success has steadily contributed to his wealth. So, have you ever wondered how rich Tom Ford is, as of mid- 2019? According to authoritative sources, it has been estimated that Ford's net worth is as high as $500 million, which is quite impressive, don't you agree? Undoubtedly, his wealth will increase in the upcoming years, assuming that he successfully continues his career.