Known from History Channel's legendary "Pawn Stars" since 2009, Rick Harrison is probably the world's most famous trader. Across the show's 14 years of running, the TV star has built a business empire through the extremely effective combination of immense knowledge about pretty much anything a person could bring into a pawn shop, and unshakable confidence that guarantees the best possible deal.
It stands to reason that his coffers would be overflowing with both valuable one-of-a-kind artifacts and hard-earned cash stacks. While most would assume that Rick is well off, the extent of his financial might may come as a shock to those unfamiliar with intricate details regarding his spending habits.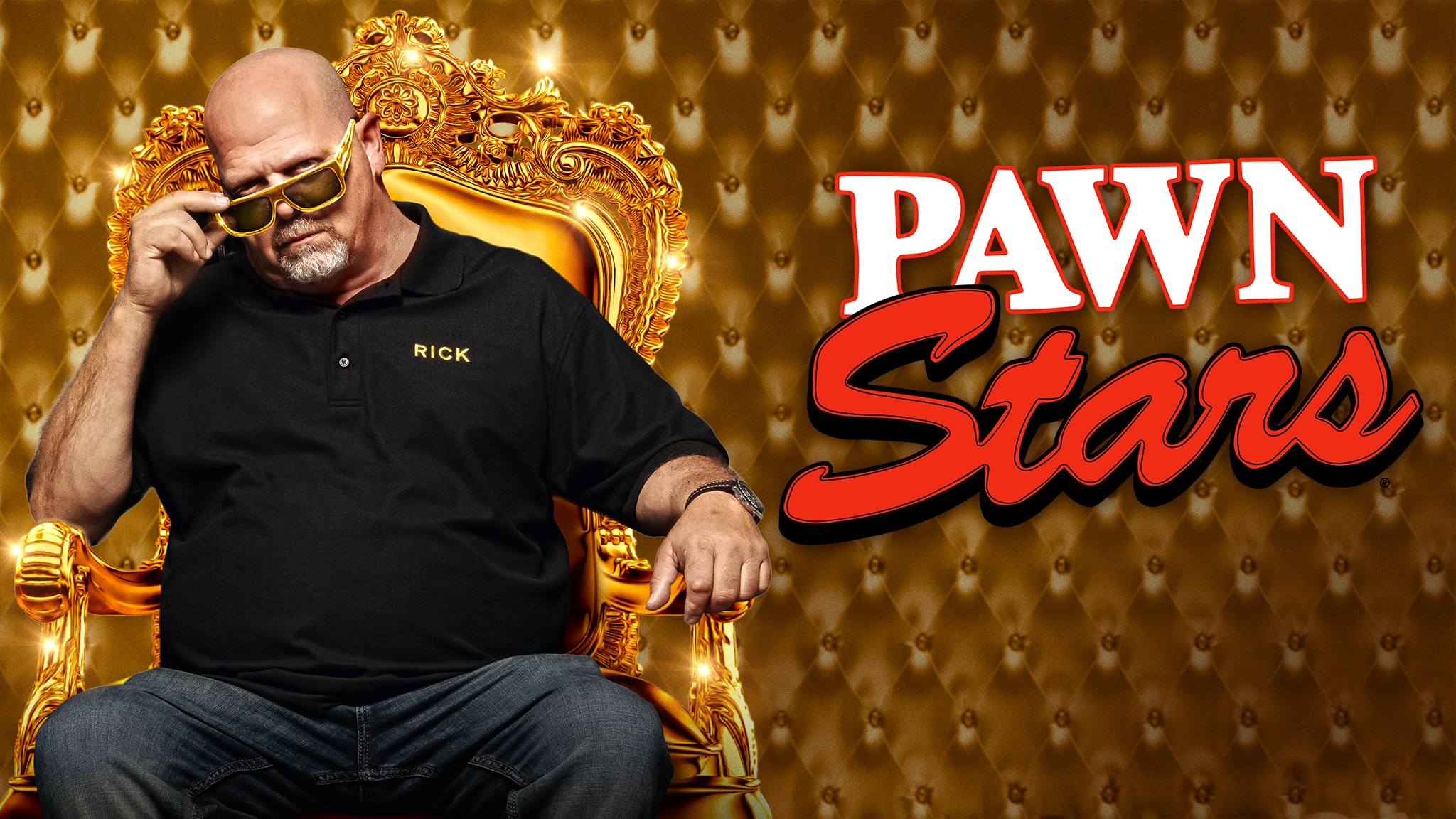 The $4 million dollar mansion
By far the most extravagantly priced buy that Rick Harrison ever made was his jaw-dropping villa located in Las Vegas Nevada's Summerlin golf community known as Red Rock Country Club. The property was exclusively toured by Las Vegas Review-Journal in early 2019, who showcased various pricy particularities that Harrison was very fond of, all of which combined into a whopping $4 million sale price.
Spanning 8,845 square feet (822 square meters), the house boasted five bedrooms, seven bathrooms, and three additional rooms. The entrance was adorned with a 200-year-old door, while most other entryways on the property had been around for over a century and a half. Naturally, they were all obtained by Rick while working at the pawn shop.
The interior was embellished with automotive paint, which, according to Harrison, provided a unique finish and color that couldn't be achieved with standard paint. The cost of this decorating job ranged from $500 to $1,500 per gallon (4.5 liters) of just the liquid itself, which took much longer than a standard paint job to apply.
One of the most striking features of the $4 million sale was the living room floor, which took more than $45,000 to create. It was made from 12 sheets of acid-etched granite cut into planks and laid like a hardwood floor, creating a never-before-seen captivating effect. The inside also featured a 4K projector theater room with a 150-inch screen, which saved the family many trips to the cinema.
The office was another highlight of the mansion, adorned with burled walnut, which is a rather pricey type of wood whose raw logs cost around $8 a pound ($18 per kilogram). Rick used this opulent space to indulge in what most millionaires would never spend their time doing – his hobby of translating 16th-century Latin books.
The backyard of the property sported a semi-indoor, semi-outdoor atrium that opened up to its vast space, providing a perfect setting for late night all-out parties, as well as afternoon barbecues and simply lounging around on a hot day. The yard also contained a raised lazy river that flowed into the pool, adding a much-needed tropical touch to the otherwise dry Nevadan property.
The villa was filled to the brim with unique pieces of furniture as well, including custom-ordered Christopher Guy chairs from London, the oversized appearance of which added an "Alice in Wonderland" theme to the interior. Just as with most other objects within the premises, they were the signature of the star's eclectic tastes.
Harrison spent over three years living in this villa, which was conveniently located near his children's high school. However, with his youngest daughter heading off to college and his son obtaining a driver's license, the accomplished father no longer felt the need to reside there. While he could've simply kept the property, as there was more than enough income to support a rather luxurious lifestyle, the "Pawn Stars" patriarch is also famous for his practical approach to both business and life in general.
Best I can do is 'No, thanks'
Rick also shared some interesting anecdotes from his series near the end of the house tour video, including a story about a customer who came into the pawn shop with seven human skulls in a duffel bag.
The fans were surprised to find out that one can legally possess actual human craniums, which the would-be seller had all the documents for, as they were purchased from a medical institution that had no choice but to shut down. Since the items in question were listed as inventory, anyone interested was able to legitimately purchase them.
Cheers to the return of #PawnStars.🍸 pic.twitter.com/zpUSoabwSL

— Pawn Stars (@pawnstars) April 18, 2022
Harrison ended up refusing either way, in spite of how exotic and unique human skulls were as an offer. Having his entire business in the limelight for everyone on the planet to sample, it pays not to have to explain the origins of such disturbing possessions, and that's without even considering the legal implications of whichever state they would end up in throughout Rick's travels.
Rick's impressive net worth and unexpected lifestyle
The world-famous pawn shopper has amassed a significant sum throughout more than a decade on television and many more years working with his late father in the Gold & Silver Pawn Shop that he now runs. His net worth is estimated at a comfortable $9 million in 2023, with considerable growth projected into the future.
Unlike most reality TV titles that come and go in a blaze of glory, "Pawn Stars" looks to be here to stay, possibly for another full decade. The series began in 2012 and hasn't shown signs of stopping ever since, with the steam only building up each season.
The loss of the first Harrison patriarch – Richard Benjamin in 2018 – definitely shook the family, but it ultimately fortified their resolve to make the utmost of the massive legacy they had been building for 37 years at the time of his death.
Their newfound drive resulted in ever more intriguing and absorbing episodes, introducing the fans to some of the most unique items ever shown on television, as the family went out of their way to provide the ultimate viewing experience.
Their passion is yet to die down, and thus fans can expect many more "Pawn Stars" episodes in the years to come. This naturally implies that Rick is nowhere near the end of his career, in spite of his advancing age, and the net worth he currently boasts is to perhaps be tripled over the next decade.
A peculiar upbringing
It's no secret that Rick Harrison doesn't really enjoy the high life all that much, in spite of the opulence he can obviously afford. The star instead prefers to stick to his roots, acquiring knowledge in isolation and living peacefully. The aforementioned study in the mansion he put up for sale is a perfect example of how he best enjoys spending free time, and that was only the beginning.
His fascination with absorbing literature started much earlier, however, when he was only eight years old. The family was shaken when Rick received his epilepsy diagnosis from a pediatrician, which led to various activity restrictions for his own well-being. The child didn't let his circumstances bring him down, and did what he could to entertain himself.
When flashing lights carry the risk of ending one's life, there's almost nothing safer than consuming content in its most peaceful form – reading books and flipping pages as slowly as needed. It also didn't help that Rick's seizures were all too frequent, which left him bedridden for most of his early childhood.
Harrison was glad to have the entire world at his fingertips nonetheless, and reading became his one true love before he even met a girl he fancied. This grew into a healthy obsession later on, with every space he resides in having a dedicated room just for his literary enjoyment.
He had also been in the fortunate presence of his bookworm mother, who couldn't wait to get him another one to read as soon as he was done with the previous. Even at such a tender age, Harrison was most interested in classic and historical literature, but his greatest fascination turned out to be physics.
His favorite at the time was "The Great Brain" book series by John Dennis Fitzgerald, which ultimately had him start thinking about making the best possible deals, if the opportunity ever arose for something like that. It was as though his father sensed this intellectual urge, and subsequently founded the now famous business in Las Vegas.
The Harrison mind palace
Nobody thought that on 6 August 2018 a battery company would be the one revealing much-desired information about where Rick began spending his time off-camera, which is approximately five months a year. The mystery was unraveled in the video entitled "Off The Grid With Rick Harrison | Battle Born Batteries," in which the CEO and COO of the titular company visited Harrison in his preferred habitat.
It quickly became clear how this co-operation even came about, since the pawn shopper was delighted to have them over and extend his gratitude. Rick apparently bought a rundown hydroelectric power plant when it was in its worst condition, taking several years to repair it and install both wind turbines and sonal panels as well.
This considerable amount of energy allows his three houses, two garages and a full-blown machine workshop to function completely off-grid, thus enabling a private, solitary lifestyle in the middle of nowhere, just as Harrison dreamed. The only things keeping him company are the books he continues to translate, as well as any work that needs doing around the massive property.
A few issues presented themselves over the years, however, as is to be expected when just one man takes care of that much space. The most dangerous of all was the unnoticeably gradual decomposition of the batteries he used to store the extra power for subsequent use, which were of the lead-acid type.
His failure to recognize that one of the batteries had short-circuited almost ended up with lethal consequences, as the star nearly fainted due to sulfur dioxide gas slowly leaking out of it. Had Rick lost consciousness and continued to inhale the toxic fumes, there's no telling what would've befallen him.
Nearly losing his life likely reminded him of everything he went through as a child, and so the patriarch quickly took to the nearest utility store to try out a fresh all-around replacement – lithium-ion batteries.
The crucial difference between these counterparts is in the longevity and malfunctioning, since the lead-acid type's modern variant can handle a great deal more recharge and discharge cycles, all the while requiring virtually no maintenance.
On the other hand, the older design needs to have its electrolyte levels checked and terminals cleaned on a regular basis. With everything that Rick has going on at the property, there's no sense in taking even more time out of his day to tend to an issue that could eventually cause very serious issues.
Harrison was most pleased with Battle Born Batteries out of all the lithium-ion brands he tried, which led to the company's top executives going on a field trip to visit him and get recommended first-hand by one of the world's greatest connoisseurs of pretty much anything that exists.
He emphasized that the company wasn't paying him a dime for the advertisement, as it was simply his gratitude for a well-crafted product that got him to record the video in the first place. The executives were so pleased they came back a second time two years later, on 17 December 2020.
The video featured a lot more of Rick's property, and he revealed that he wasn't spending all of his time there alone, as one of the three houses was for the guests, and his children also have a habit of coming over.
The star was even more impressed with the company after two years, having upgraded to 20 of their batteries so as to not worry about potential outages during the evening hours. Rick revealed that the batteries work so well he doesn't even need to turn on the generator, regardless of late-night energy expenditure.
He also pointed out that most lithium-ion battery companies release products that are almost maintenance-free, but Battle Born Batteries he literally doesn't even think about. This advantage undoubtedly gives him great peace of mind exactly where he needs it.
The company's article also featured images of Rick's stunning forest retreat, showing a much closer look at the pawn shopper's rarely captured off-grid property. It's almost ironic that Battle Born Batteries got this exclusive interview instead of any of the numerous media outlets that would fall head over heels for such an opportunity.
This story is sought-after in most part because Rick doesn't actually spend his hard-earned cash on much else, aside from reinvesting in his business and acquiring more books. Those wishing to be informed about his off-camera lifestyle have very little to go on as a result, which is the least of Harrison's worries.