• Ryan Henry is a popular tattoo artist from Chicago, Illinois, USA who gained fame through the reality TV show 'Black Ink Crew: Chicago'.
• Ryan found comfort in art after his sister Nova and niece Ava were murdered by Nova's ex-boyfriend, which led to him opening his own tattoo shop '9MAG'.
• Ryan was once married to well-known businesswoman Rachel Leigh, but the two divorced due to Ryan's infidelity.
• Ryan has a net worth of over $1 million and is active on various social media platforms, including Instagram, Twitter and YouTube.
• He is 32 years old, 6ft tall, with black hair and beard, and brown eyes.
 
Who is Ryan Henry?
Ryan was born in Chicago, Illinois USA, on 27 May 1986, so under the zodiac sign of Gemini, holding American nationality, and is of African-American and Japanese ethnicity – he came into the spotlight after becoming the star of the "Black Ink Crew: Chicago" reality TV show.
Early life and education
Ryan hasn't shared much about his early life or his background story with the public – his mother's name is Yolan Henry-Corner but his father passed away a couple of years ago. He grew up with his parents and his two sisters named Jillian Nicole Henry and Nova Henry – Nova was murdered by her boyfriend, an event which really shook the entire family.
After Ryan matriculated from Thornwood High School, he decided not to pursue a college degree, but to rather focus on his career of a tattoo artist.
Career of a tattoo artist
Ryan's career began in a rather sad way. His sister Nova and niece Ava were murdered by Nova's ex-boyfriend Frederick Goings – Fred was a lawyer who was dating Nova for a while, but when they split he didn't take it well and murdered Nova and her daughter Ava; Nova's son Noah was sadly there and witnessed the entire event. Ryan was having a very hard time in dealing with the loss, however, he found comfort in art and has become one of the most popular tattoo artists in the US.
He opened up his own tattoo shop called "9MAG" in 2013, in honor of his late sister Nova and that moment is considered to be the launch of his career. He hasn't managed to do everything on his own, meeting people along the way who helped him after hearing his story – the biggest help came from his mentor, Miya Bailey who showed him tips and tricks about the job he's doing.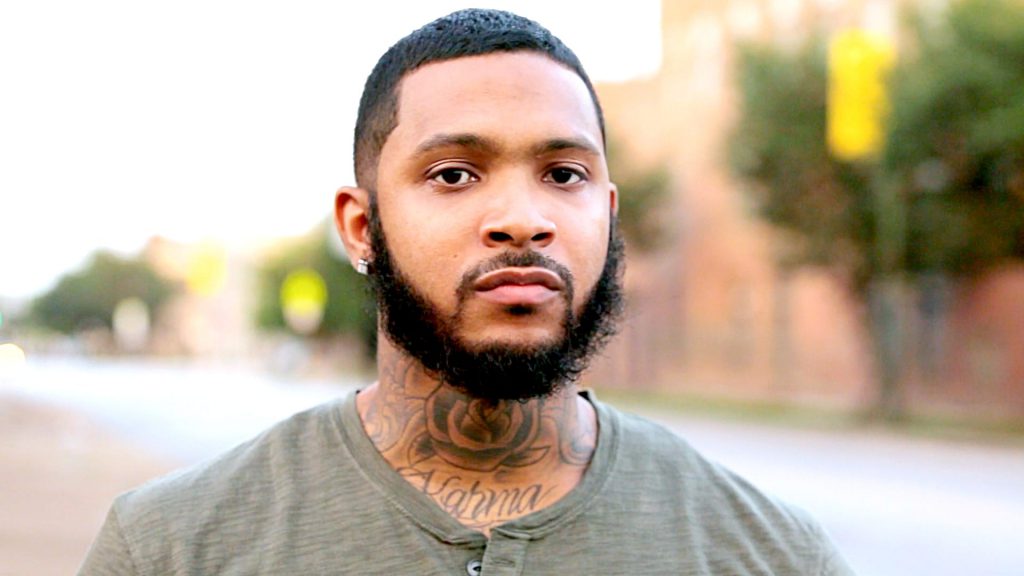 What helped Ryan rise to prominence was the making of the "Black Ink Crew: Chicago" VH1's series in 2015. The show was both liked and disliked by the audience as it has shown-up a lot of problems which were going on in the 9MAG tattoo shop – employees were fighting most of the time, and things became so bad once, that the neighbors were asked to call the police. There was a lot of property damage done, and Ryan was reportedly seen carrying an unknown weapon which some claimed to be a shotgun. The event stopped the airing of the show for a brief period, but  luckily nobody was injured, and no charges were laid.
Ryan also appeared in a single episode of the "Hip Hop Squares" TV series in 2018.
Black Ink Crew: Chicago
The show began airing on 26 October 2015, and is a spin-off from the "Black Ink Crew" show. It shows the everyday atmosphere in Ryan's 9MAG tattoo shop – so far airing for five seasons with a total of 63 episodes. It features some of the best tattoo artists in the city of Chicago, including Van Johnson, Phor Brumfield, and a piercer – Don Brumfield.
Personal life and relationships
Ryan was once happily married to Rachel Leigh, who is a recognized businesswoman – the two met each other for the first time at high school and immediately fell for one another. However, Ryan had problems with being faithful which eventually led to the two's divorce. They've been making-up and splitting again for over 10 years now, but it appears that they are finally on good terms with each other and might have a future together. Judging by their Instagram posts, the two spent 2018's Valentine's Day together, while Ryan gifted Rachel a new Benz car on Mother's Day on 14 May 2018 – they have a son named Mason who was born in 2007.
Rachel has been running her own nail polish company called "Pear Nova" since she founded it in 2012.
I look like it's about to hurt me to kill my brother… Lol??… wait.. ?.. damn. ??‍♂️ RT @BlackInkChi: #BlackInkCrewChicago returning May 30th 8/7c On #VH1 #ThisChicagoNigga https://t.co/0ioFFZQ1M3

— Ryan Henry (@TheRyanHenry) May 6, 2018
Ryan cheating on Rachel
What started out as rumors soon turned out to be facts – in September 2017, Ryan was speculated to be seeing Kat Jackson, another tattoo artist, while he was dating Rachel at the time. A person named Charmaine Johnise was the one to start the rumors as she claimed to have seen the two together in a bathroom – to set things straight, Ryan went live on the Internet and admitted to have had an emotional relationship with Kat, but never to have had any physical connection. When Kat was asked about their relation, she stated 'I don't know what that moment was that y'all saw … The night was a blur, I'm not gonna lie. There might've been a little bit of friendliness going on, but as you continue to watch the season, you'll find out more.'
As Rachel was hurt, she began dating a man named Jeremiah – it is rumored that the two have a baby together named Gray while other rumors say that Rachel had an abortion. They split after a short relationship, and Rachel got back together with Ryan.
Who is Rachel Leigh?
There is not much known about Rachel, as she is trying to separate her personal life from her business life. She was born in the US on 11 December 1987 under the zodiac sign of Sagittarius, and become somewhat popular after she opened her Pear Nova nail lacquer company.
Rachel is a well-educated woman as she graduated from the International Academy of Design and Technology in Chicago in 2012. She can be found on her Twitter account which she launched in July 2009, and on which she has nearly 4,500 followers, while one can also contact her on her website – you can also read about her company on the website, and check out her shop.
#youcantsitwithus pic.twitter.com/zxiSB3hSxb

— Rachel Leigh (@RacheLeigh) November 3, 2018
Ryan's likes and other interests
Ryan's favorite actor and actress are Matt Damon and Alexandra Daddario. He is not that fond of travelling, but would choose Paris as his dream holiday destination. His favorite color is blue, he loves Mexican food the most, enjoys listening to music, and playing football and soccer in his spare time.
Appearance and net worth
Ryan is currently 32 years old. He has short black hair and a black beard, brown eyes, is 6ft (1.83m) tall and weighs around 165lb (75kg).
According to authoritative sources, Ryan's current net worth is estimated to be over $1 million, and will likely keep on rising as long as keeps on tattooing.
Social media presence
The popular tattoo artist is quite active on several social media platforms – he launched his Twitter account in August 2009, and has so far gathered nearly 45,000 followers and tweeted almost 70,000 times. He is a lot more popular on his Instagram account, as he is followed by more than 1.1 million people while he has uploaded over 4,700 pictures – he also has an Instagram page specifically for his tattoo shop – called "9magtattoo".
Source:
IMDb
,
Wikipedia