• Sibylle Szaggars is a multimedia environmental artist and the wife of renowned actor, director, and producer Robert Redford.
• She was born in Hamburg, Germany and traveled around Europe, Morocco, and Malaysia in her childhood.
• She moved to London and then to the US, settling in Utah and launching her own painting studio in the early 1990s.
• Her rise to prominence started with a series of paintings of Moroccan villages and the Draa Valley in the early 2000s.
• She has a net worth of around $1 million and has been married to Robert Redford since 2009.
 
Who is Sibylle Szaggars, Robert Redford's Wife?
Robert Redford is one of the most renowned actors, directors, and producers of Hollywood, and his popularity has reflected on people close to him, including his second wife, Sibylle Szaggars. Sibylle is a multimedia environmental artist, whose work has reached galleries across the world, including Japan, Peru, Monaco, Singapore, and of course the USA.
Sibylle Szaggars Wiki: Age, Childhood, and Education
Sibylle Szaggars was born on the 14th April 1957, in Hamburg, Germany; she hasn't disclosed much from her childhood years, including the names of her parents and their professions, nor revealed whether she is a single child or if she has siblings.
To speak further of her secretive nature, Sibylle also hasn't share anything about her educational background. All we know is that Sibylle was interested in painting and art, and that she traveled around Europe, and to Morocco and Malaysia during her childhood, which helped to inspire her.
Career Beginnings
Following the end of her education, Sibylle moved to London from Germany where she rented out a warehouse in the lower East End, turning it into a studio, and beginning work on her paintings.
In order to pay rent and bills, she teamed up with other young painters, and they soon started organizing group exhibitions. Gradually the world heard about Sibylle, and she was able to expand her influence to Germany, and one of the first group exhibitions was held at the Gallerie im Theatre Operrettenhaus in Hamburg. After initial success in Germany and England, Sibylle moved to the US, eventually settling in Utah.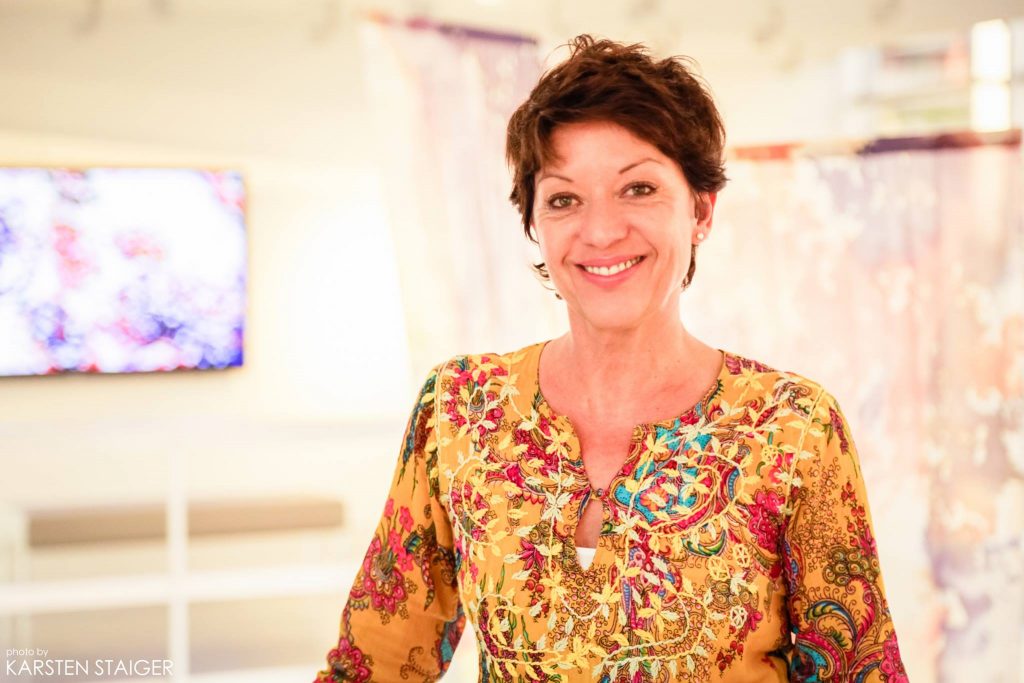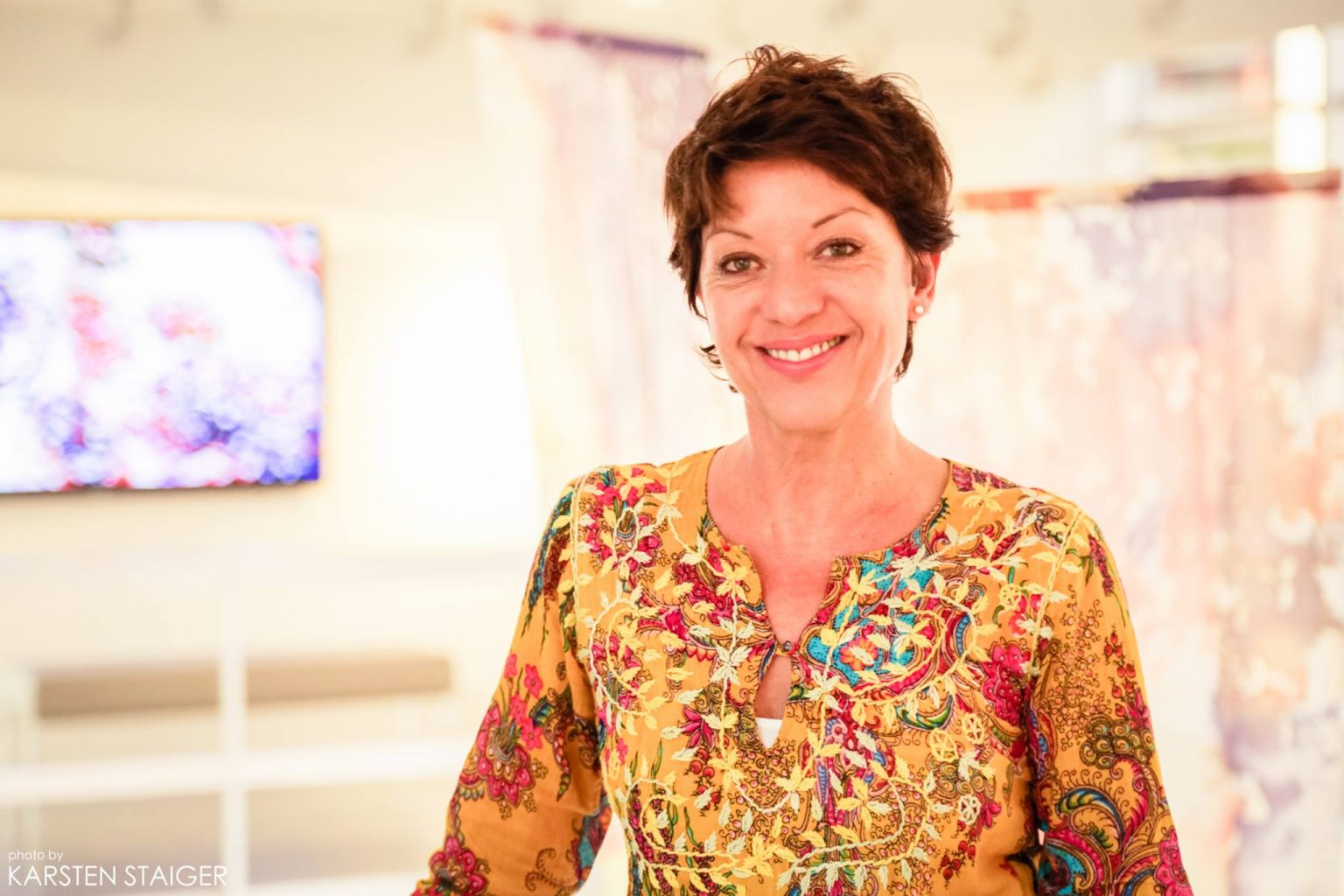 Her first impression in the US was the rich Native American culture, which she incorporated into her newest creations. She started her own painting studio in Utah in the early '90s, and in 1991 had her first solo exhibition.
Rise to Prominence
Sibylle continued her career rather successfully, and with the series of paintings of Moroccan villages and the Draa Valley in the early 2000s, earned a name for herself as an environmental painter.
She started learning new techniques, implementing large works as well in her opus, which were exhibited at the International Classical Music Festival in Cortona, Italy in 2008, and later in Singapore, working with cellist Nina Kotova on these pictures.
She has experimented with rain and watercolor, which resulted in the series of pictures "Rainfall", and the film "Rain Painting". Furthermore, she created the stage play "The Way of Rain", which had its debut in 2013 at the Highland Theater in Albuquerque, New Mexico.
The following year she created the new version of the play, with the help of choreographer Desmond Richardson, musicians Chuck Palmer, Dave Eggar, and Will Calhoun, video artist Floyd Thomas McBee, and sound designer "Ron Saint Germain, which was performed at the National Young Arts Foundation in Miami, Florida, narrated by her husband, Robert Redford. Sibylle became a national star following the success of her play at the Sundance Film Festival in 2015, performed at the Complex Performing Arts Center in Salt Lake City.
Sibylle Szaggars Net Worth
Since launching her career, Sibylle has become quite successful and has increased her wealth by a large margin. So, have you ever wondered how rich Sibylle Szaggars is, as of mid- 2019? According to authoritative sources, it has been estimated that Sibylle's net worth is as high as $1 million, which is quite decent don't you think?
Sibylle Szaggars Personal Life, Marriage, Husband, Children
Sibylle is a star on her own, becoming one of the most renowned painters, but her popularity has increased thanks to her marriage to Robert Redford.
She and Redford met at the Sundance festival back in 1996, and soon started a romantic relationship. However, two were 12 years together before they decided to marry, in a ceremony held in July 2009 at the Louis C. Jacob Hotel. She is a step-mother to three children from Robert's previous marriage.
Before Redford, Sibylle had two failed marriages; she was first married to Carl Heinz Szaggars from 1975 until 1980, and then to Friedrich Kurz, a musical and theater producer,  for 10 years until the early 1990s.
Sibylle Szaggars Husband, Robert Redford
Born Charles Robert Redford Jr. on the 18th August 1936, in Santa Monica, California USA, he is the son of Charles Robert Redford Sr. and his wife, Martha W. He is of mixed ancestry, as he is of Irish, English and Scottish descent. For his education, he went to Van Nuys High School, and later attended the University of Colorado in Boulder, for a year and a half, before he was expelled.
"When I look at the festival I don't look at the infrastructure or anything like that. I just look at the people who are coming to see films that might not have ever been able to be seen."~Robert Redford on the Sundance Film Festival pic.twitter.com/VN4TmOlPT4

— Robert Redford Daily (@BobRedfordDaily) September 25, 2018
To speak of his career, Robert began with minor theatre roles in the late '50s, and since then has become one of the most renowned actors and directors, winning the Academy Award for directing the film "Ordinary People" (1980). Some of his most popular roles include the part of Harry Longabaugh aka The Sundance Kid in the film "Butch Cassidy and the Sundance Kid" (1969), then as Bob Woodward in the film "All the President's Men" (1976), and as Roy Hobbs in the film "The Natural" (1984). According to sources, Redford's net worth is estimated at $170 million, and he is still active in the entertainment industry in 2019.