Simon Cowell needs no introduction unless you've been living under a rock for the past 20 years. He's a British music executive and television producer, who's accumulated a staggering net worth of $600 million. For someone who started off with a more humble life, that's seriously impressive.
Whether you admire his candid critiques or loathe his frankness, you cannot deny that Simon Cowell possesses an almost magical ability to transform aspiring talents into bona fide pop sensations. As the discerning judge behind cultural phenomena such as  "Pop Idol," "American Idol," and "The X Factor," Cowell's sharp wit and an amazing knack for assembling wildly successful pop acts have earned him both respect and resentment, cementing his status as a polarising figure in the music industry.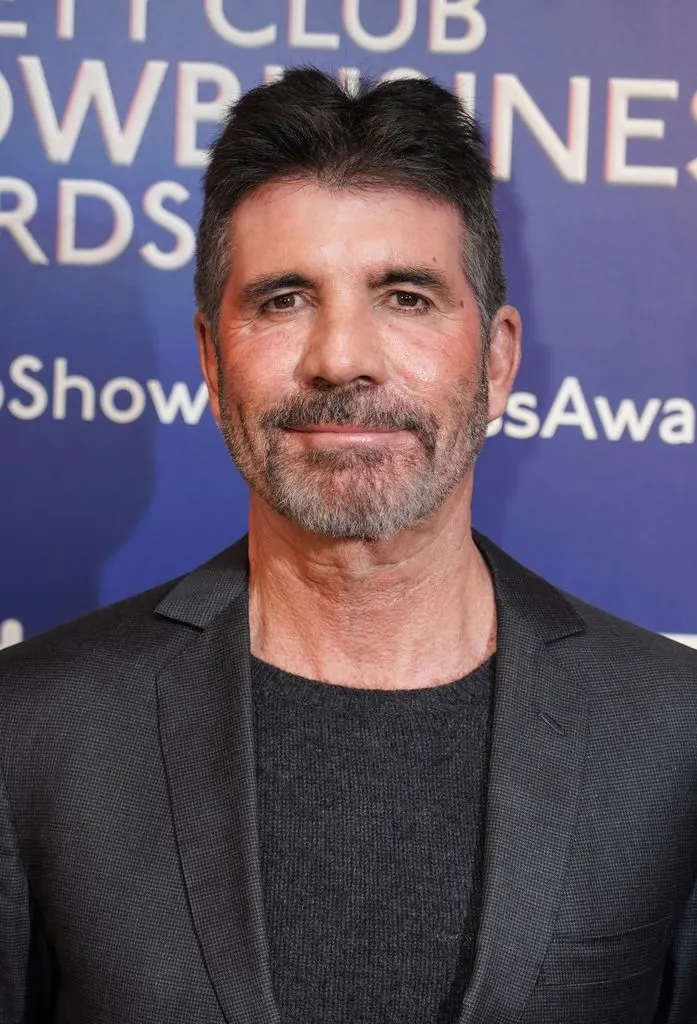 This remarkable success has catapulted Simon Cowell into the ranks of the world's highest-paid celebrities, a position he's held for more than two decades. In a typical year, he effortlessly amasses up to $100 million from his diverse ventures.
The lion's share of his earnings stems from his roles in judging and producing three iconic shows: "America's Got Talent," "Britain's Got Talent," and "The X-Factor." Cowell's global stardom took flight in 2002 with the inception of "American Idol."
A year earlier, he made his mark as a judge on the original British sensation, "Pop Idol." However, before achieving reality TV superstardom, Simon Cowell was a highly accomplished recording executive.
What To Expect
We'll be looking at the many adventures Simon Cowell embarked on to amass such a huge amount of money. You'll find that whether you like the man or not, he's clearly a good businessman and knows how to earn serious money.
Throughout his remarkable career, Simon Cowell has had the privilege of representing an array of chart-topping artists, including iconic names including One Direction, Fifth Harmony, Olly Murs, Leona Lewis, Susan Boyle, Cher Lloyd, Little Mix, Labrinth, and Jackie Evancho.
It was thanks to his investments in obviously talented musicians that this sharp-tongued Brit was able to amass such a dragon's horde.
A Less-Than-Stellar Start
Simon's acerbic wit may have been a valuable asset in the entertainment industry, but when it came to academics, it seems his teachers didn't quite appreciate his snarky remarks. It's possible that Simon simply didn't share their enthusiasm for school.
His educational journey led him to Dover College, a boarding school in Southeast England, where he frequently found himself hating the frigid temperatures and hunger. Eventually, at the young age of 16, he made the bold decision to drop out.
Today, he stands by that choice. Speaking openly, he once expressed his sympathy for those who, like himself, were once told that their lives would be deemed failures if they didn't achieve specific (mostly academic) milestones by certain ages.
Following his departure from college, Cowell's father, a successful estate agent developer and music industry executive, did his best to secure employment opportunities for his son. This quest led Simon to a humble position as a mailroom intern at EMI Music Publishing.
Making His Own Mark
It was here that his love for music truly blossomed, propelling him from an intern in 1979 to an assistant for an arranging and recording (A&R) executive.
However, after facing setbacks in his quest for advancement, Simon made the bold decision to depart from EMI and embark on his own ventures. He first founded E&S Music and later co-founded Fanfare Record in 1985, marking the beginning of his remarkable journey in the music industry.
When Fanfare Records faced its demise, Simon Cowell teetered on the brink of financial ruin. The label, which had been in existence for a mere four years, struggled to find its footing in the competitive music industry, but its moment of glory arrived with the release of the hit song "So Macho" by Sinitta in 1986. However, by 1989, the company folded for good, again leaving Cowell perilously close to bankruptcy.
As promised, we've found that image of @SimonCowell and @sinittaofficial! #XFactorDisco pic.twitter.com/T2otyLFbak

— The X Factor (@TheXFactor) November 12, 2016
However, fortune smiled upon him when he secured a position as an A&R consultant at BMG. In this role, he undertook the task of scouting fresh talent and emerging musicians, honing his keen eye for potential stars.
It was during this period that he made his mark, signing a slew of successful artists, including the renowned boy band Westlife, and the popular pop duo Robson & Jerome.
The Start of Success and Fortune
The turning point in Cowell's financial journey arrived in the early 2000s. In 2001, he teamed up with Simon Fuller to co-produce "Pop Idol," a show in which the public selected Britain's next music sensation. Just one year later, they introduced "American Idol" – both programs garnered instant acclaim, with "Pop Idol" drawing in over 11 million viewers in its inaugural season, and "American Idol" doubling that figure for its first season finale.
In 2002, Cowell ventured into the realm of record labels once again, establishing S Records, which eventually became Syco Entertainment. Besides producing various iterations of "The X Factor," "America's Got Talent," and "Britain's Got Talent," Syco also enjoys exclusive rights to sign the winners of these shows.
Since its inception, the company has celebrated the sale of over 200 million albums and the attainment of 180 number-one singles worldwide, so that by 2017, Simon Cowell was raking in an impressive annual income of $95 million.
Strategically, he signed the top two finalists from the inaugural season of "Pop Idol," both of whom achieved number-one hits in the UK. Notably, one winner, Will Young, generated $1.8 million in sales with his debut single. Cowell, who owned half of Young's shares, ultimately sold his stake in Syco Entertainment to BMG for a staggering $42 million.
Impressive Salaries
Simon's journey into the world of entertainment took flight with his pivotal role as a judge in the first season of the UK's "Pop Idol." This catapulted him into the spotlight and ushered him into a considerably more exclusive financial league, but just how much did he earn as a judge?
His peak earnings from this role soared to an astonishing £25 million (approximately $30 million). He held the reins of the show until 2010, cementing his reputation as a household name throughout the UK.
This triumph paved the way for his iconic tenure on "American Idol," propelling him to stardom on American shores. At the same time, he laid the groundwork for his own label, Syco Entertainment, which swiftly evolved into a juggernaut, boasting the sale of over 200 million albums worldwide since its inception in 2003.
In 2004, Simon expanded his influence further by assuming the role of a judge on "The X Factor UK," sharing the panel with prominent figures such as Sharon Osbourne and Louis Walsh. While he made intermittent appearances in the show, he took brief hiatuses in 2011 and 2013, the latter coinciding with the arrival of his son, Eric.
His reported salary for "X-Factor" and "Britain's Got Talent" was an impressive £6 million, translating to an approximate weekly income of £115,000. Simon's earnings continued to surge, with a staggering $33 million per season for "American Idol."
Living The Good Life
In Simon Cowell's world, opulent residences dot the landscape, not just in the US, but across the globe. His impressive property portfolio includes a neighboring mansion to the iconic Elton John's Beverly Hills abode. In London's coveted "Golden Postcode" of Holland Park, Cowell possesses a lavish $10 million mansion, exuding luxury at every turn.
The allure of the Malibu coast beckons with a magnificent $25 million property, boasting a sprawling 10,000 square feet of coastal elegance. And then there's the grand $40 million estate in Barbados, a 10-bedroom masterpiece that defines extravagance. Because, well, why not indulge in the finest?
A Generous Heart
Beyond his affinity for lavish properties, Simon Cowell is a devoted family man, sharing his life with wife Lauren Silverman and their five-year-old son, Eric. Surprisingly for some fans and haters, he's also a fervent animal advocate.
He champions animal rights and has generously contributed to causes such as Manchester Dogs' Home. His commitment to this cause was also evident when he generously donated funds in the aftermath of a devastating fire that occurred in 2014.
His advocacy extends to speaking on behalf of PETA, and vehemently opposing the dog meat trade in Indonesia and South Korea.
Drawing upon his profound musical expertise, Simon took the lead in producing the single "Everybody Hurts" in 2010, a heartfelt initiative aimed at raising funds for the victims of the Haiti earthquake.
In 2013, Simon once again showcased his philanthropic spirit by making a personal donation of $150,000 to provide vital support to the Israeli Defense Force, and actively participating in an event that collectively raised an astounding $20 million.
Simon's philanthropic endeavors transcend borders and causes. In 2007, he made a memorable appearance on "Comic Relief Does The Apprentice," contributing £25,000 for a delightful fun fair experience that left a lasting and positive impact.
Furthermore, he orchestrated the recording of "Bridge Over Troubled Water" in 2017, with the proceeds dedicated to supporting those affected by the tragic Grenfell Tower Fire in London.
Simon continues to be a big influence in the music industry as he's a judge on "America's Got Talent". Although he may soon retire from our screens for good, his influence will remain forever. If news reports are anything to go by, he's already training his son to take his place, purportedly teaching Eric to potentially take the reins of his multi-million-pound empire someday—a vision he describes as his "dream."
In an exclusive conversation with The Mirror, Simon shared that he's actively motivating young Eric to follow in his footsteps, remarking, "Eric is like a chip off the old block. Sometimes, when he's mischievous, I remind him that I've already walked this path. I'm fostering his interest in the world of show business."