Skylar Gaertner
Born on 13th May 2004, in New York City, USA, Skylar Gaertner began acting in commercials at just three years old, and rose to fame as an adolescent thanks to his portrayal of Jonah Byrde in "Ozark".
According to online biographies, Skylar comes from a large family, and is one of six siblings. His mother, Dawn, is a homemaker, whereas his father Brennan's profession is unknown. Although his brothers Gabe, Oak and Reed have no experience in the entertainment industry, his sister Jadyn is a former actress who appeared in the comedy TV series "Odd Mom Out", and festive short "'Tis the Season". Meanwhile, older sister Jenna Rae is a broadcast journalist who graduated from Pepperdine University, and currently works at Spectrum News.
Career
The actor is 5ft 7ins (170cms) tall; he made his professional acting debut in 2011 by playing Bode Locke in the TV movie "Locke & Key". In the same year, he had a minor role in an episode of "CSI: Crime Scene Investigation", and over the next couple of years, he appeared in episodes of "Person of Interest" and "Nurse Jackie", until his feature film debut in the 2014 romcom "They Came Together", starring Paul Rudd and Amy Poehler.
"They Came Together" was the turning point in Skylar's career, as he began taking on an avalanche of projects. Between 2014 and 2016, he had roles in several films – "Alex of Venice", "Sleeping with Other People", and "I Smile Back" to name just three – and also portrayed a young Matt Murdock in "Daredevil". Between projects, he participated in shorts such as "1956".
In 2016, the thespian landed his most important project to date by playing Jonah in "The Ticket", a gripping drama about a blind man who regains his vision – with unexpected consequences. Shortly afterwards, Skylar was cast as Jonah Byrde in "Ozark", a crime drama series created by Mark Williams and Bill Dubuque for Netflix. Jonah's character was a central part of the storyline, as his parents, Marty and Wendy, had an illicit double life as money launderers for a Mexican drug cartel.
"Ozark"
The critically-acclaimed series came to an end after four seasons, as it appears that showrunner Chris Mundy always intended to wrap all the loose ends up around the four or five season mark. Despite positive audience reviews over the years, the divisive season finale left many viewers disappointed, as the Byrde family were involved in an horrendous car accident, but miraculously escaped unscathed.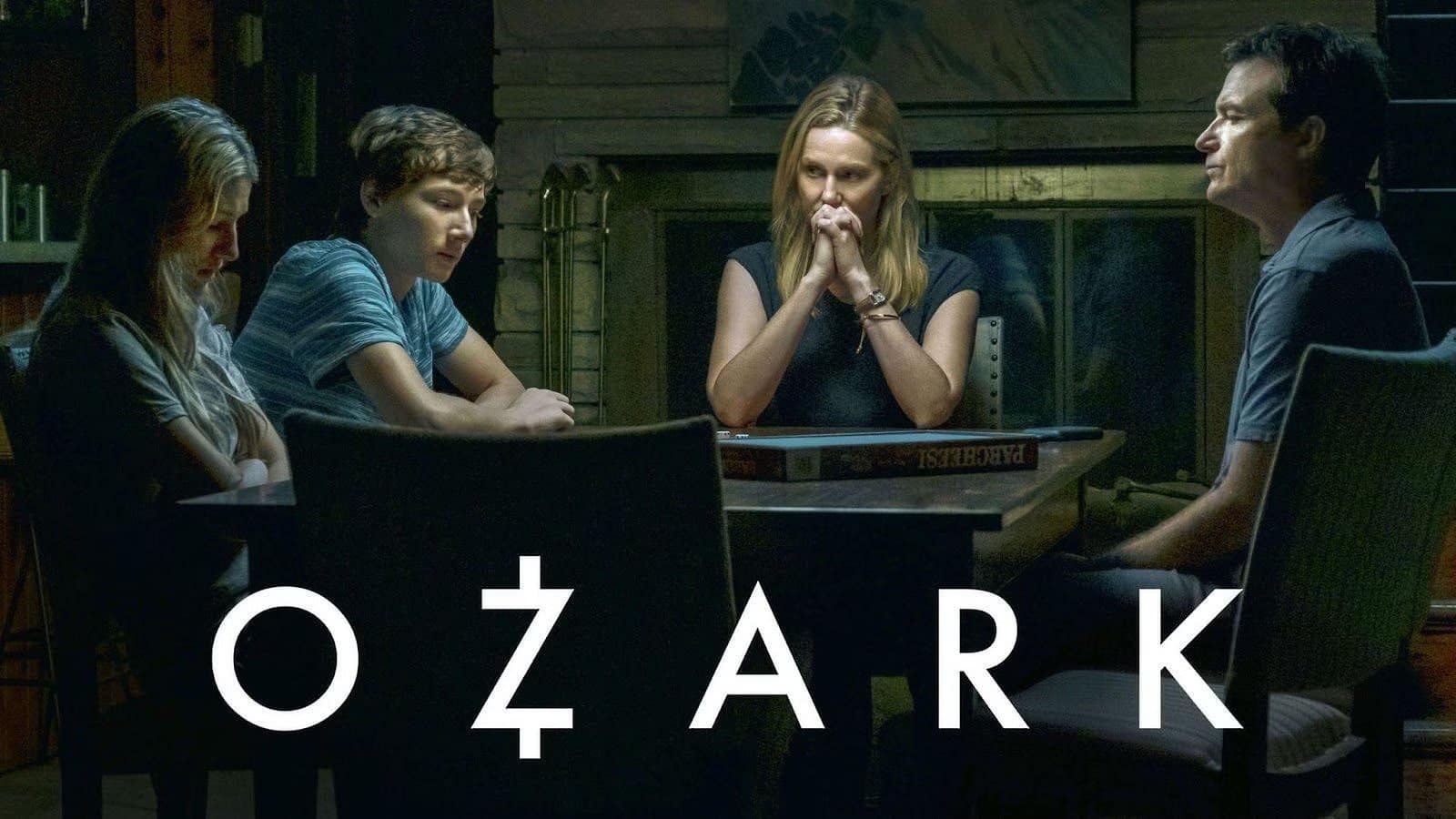 Ruth, one of the main characters who was actively trying to leave the drugs trade, was also killed off, which left a bad taste in viewers' mouths as they felt that she deserved a better ending. Finally, Skylar's character was part of a shocking plot twist, as he killed off a private investigator who had been researching the Byrde family. Once again, audiences thought that this was unrealistic, as Jonah had spent two seasons trying to distance himself from his corrupt family, and killing Mel meant that the Byrde clan's secrets were safe.
In April 2022, Skylar and actress Sofia Hublitz, who played his sister, discussed what it was like growing up on the set of the hit series. Sofia was just seventeen years old when she joined the show, and said: 'I got to work six months out of the year, every year, with people who have become lifelong best friends of mine, some of whom I talk to every single day.' Meanwhile, Skylar's experience was similarly positive, as he described his co-stars as 'a really good, solid group of people who get along.'
While filming for the Netflix series, Skylar learned how to drive a boat, spent time at the firing range, and even made a miniature version of the Byrde family home out of wood. Undergoing weapon training was harder than it seemed, however, as Skylar vividly remembers being weighed down by a rifle in one of his first shooting scenes after having to do a dozen takes. 'My hands were shaking, my shoulders were coming up. It didn't look very natural,' he confessed.
Since "Ozark", Skylar has played Wyatt in one episode of the drama series "Accused". The actor rarely uses his social media unless it's time to promote an upcoming project, so there's no telling what he's been up to lately.
Co-Stars
Sofia Hublitz was born in June 1999 in Richmond, Virginia, and became familiar with film production from an early age thanks to her mother's job as a screen art director. In 2007, the Hublitz family moved to New York City for work reasons.
The blonde's first introduction to the public eye was when she competed on "MasterChef Junior" in 2013, as Sofia went semi-viral after crying during a task and being comforted and assisted by Gordon Ramsay. The next year, she had her first acting role as Danielle Hoffman in the series "Louie"; 2016 saw the actress play a minor role in an episode of "Horace and Pete" prior to being cast as Charlotte Byrde in "Ozark".
While filming for the Netflix show, the actress also crossed over to movies with roles in "Ida Red" and "What Breaks The Ice". It appears that Sofia is more focused on modelling nowadays, as she recently teamed up with fashion brand Kith for its Winter 2022 collection. In September 2023, she teased a possible future modelling gig for Carolina Herrera and tagged the fashion house's creative director, Wes Gordon, in a post.
Julia Garner, who was born in February 1994, began acting in 2010 in mostly indie and low-budget projects until she struck gold with her portrayal of Ruth Langmore in "Ozark". Her performance garnered her critical acclaim, a Golden Globe Award in the Best Supporting Actress category, and three Primetime Emmy Awards for Outstanding Supporting Actress in a Drama Series, making her the show's undoubted breakout star.
The newly-minted industry darling was cast in the "Rosemary's Baby" prequel, "Apartment 7A", in 2022. The upcoming psychological thriller is directed by Natalie Erika James and has yet to confirm a release date. In the same year, she was chosen by pop singer Madonna to play her in a self-produced biopic which has since been put on hold. Other gigs include a role as Hanna in "The Royal Hotel" and a guest judge slot on "RuPaul's Drag Race".