Intro
In the realm of celebrity culture, few stories are as inspiring and captivating as that of Susan Boyle. She is a Scottish singer who gained international recognition and fame after appearing on the reality TV show "Britain's Got Talent" in 2009 when her soul-stirring voice and heartfelt performances struck a chord with listeners, propelling her to global fame. Her performance of "I Dreamed a Dream" from "Les Misérables" captivated audiences to such an extent that her audition video went absolutely viral to become the most-viewed YouTube video in 2009, surpassing even the footage of President Obama's Inauguration by a wide margin.
Following her second-place in the show, her debut album entitled "I Dreamed a Dream" garnered an unprecedented number of pre-orders on Amazon, making it the most highly anticipated release in the company's history. Upon its launch, it became the fastest-selling debut album of all time. Needless to say, Susan Boyle boasts an incredible achievement of holding not just one or two, but an impressive three Guinness World Records. Notwithstanding, while her rise to stardom was nothing short of extraordinary, it came with its fair share of challenges: childhood hassles, life struggles and a toll on her mental and emotional well-being, however, she's a conqueror.  This video is an introspection into Susan's raise to fame, her moments of triumph over challenges and the lessons it holds for everyone.  Let's delve into it.
Her humble beginning
Susan Magdalene Boyle was born on 1 April 1961, in West Lothian, Scotland, the youngest of nine siblings – five sisters and four brothers. She attended the Roman Catholic Our Lady of Lourdes primary school, where she encountered various stigmas and was bullied as a result of being diagnosed as 'brain-damaged' following complications during birth. Identifyinging how such misconception and stigma impacted her mental and emotional well-being during her childhood, she said in her interview with The Guardian: 'I was told I had brain damage. I always knew it was an unfair label.'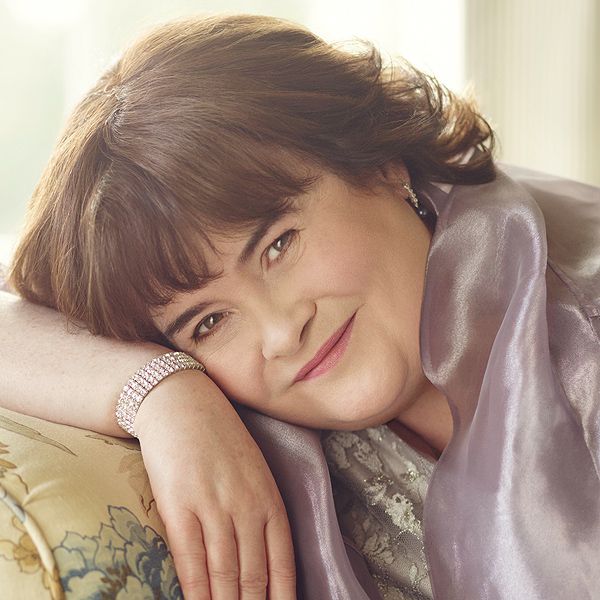 Fortunately, in 2013, a subsequent diagnosis revealed that she was not 'brain-damaged' in any way, but rather had Asperger's, a term used to describe a high-functioning type of autism. WebMD explains that Asperger's does not impact intelligence, but individuals with this condition often struggle with social skills. However, rather than allowing her diagnosis to define her, Susan embraces the new reality. She stated in an interview, 'It will not alter the course of my life. It's simply a condition I must live with and overcome, and yes, from her giant career strides, she clearly never allowed either the initial (acclaimed 'brain-damage') or the later (Asperger's) to define or limit her.
Her unwavering passion for Singing
Susan's musical journey started long before her famous audition on Britain's Got Talent. From an early age, it became evident that she possessed an exceptional gift – a voice that could move hearts and stir souls. She found solace in music and spent countless hours honing her vocal abilities. She participated in local choirs and community events, nurturing her passion for singing.  She sang in church choirs and performed in various venues, and in 1995, she auditioned for "My Kind of People" but wasn't quite successful. Undeterred, she recorded demo tracks and sent them to radio stations and record labels. Determined to sharpen her talent, she also took the proactive step of enrolling in singing lessons with an esteemed vocal coach, Fred O'Neil. Her perseverance paid off when her song "Cry Me A River" was featured on the "Sounds of West Lothian" album in 1999.
Her Rise to Unprecedented Fame: 2009 Britain's Got Talent (BGT)
As mentioned, Susan's life took an extraordinary turn after her audition for "Britain's Got Talent" in 2009, but it almost didn't happen. Susan dreaded participating in the show after her negative experience in 1995, when she was mocked on stage during the show "My Kind of People." A decade later, she even abandoned an "X-Factor" audition due to her belief that it prioritized looks (i.e., physical appearance). Her coach, Fred O'Neill, confirmed this in The Scotsman interview saying: 'I remember a phone call late last year when she said she was too old and that it was a young person's game.' After some thought, she became willing to give the 2009 "BGT" a shot.
When she climbed onto the stage of the 2009 "Britain's Got Talent", no one anticipated what was about to unfold. The audience laughed at her – likewise, the judges, caught off guard by her appearance, skeptically awaited her performance. As she sang the first few notes, her voice soared, filling the auditorium with a richness and purity that left everyone spellbound. The room, once filled with doubt, was then brimming with awe, admiration and thunderous applause. Although Susan eventually lost the crown to "Diversity", a dance troupe from London, who took home the winning prize of £100,000, she instantly became famous with an almost unprecedented fanbase across the globe.
Capitalizing on her newfound fame, Susan released her debut album, "I Dreamed a Dream," on 23 November 2009, which achieved extraordinary success in 2010, propelling Susan to new heights. She became the first female artist to simultaneously hold the top-ranking album positions in both the UK and the US—an unprecedented accomplishment. Notably, "I Dreamed a Dream" topped the charts twice within a span of less than 12 months, further solidifying Susan's status as a musical force.
Her influence extended beyond her music, as she was recognized as the world's seventh most influential person in 2010. Since then, she has continued to make profound progress in the music industry and beyond.
Her Struggles with Mental Health and Emotional Wellbeing
If not for the fact that Susan is someone that's always willing to go against the grain to achieve her goal, her music career wouldn't have seen the limelight. Aside from her childhood adversity, she's suffered several other obstacles that took a toll on her mental health and emotional well-being, which include:
Susan Boyle reveals she suffered stroke in emotional Britain's Got Talent returnhttps://t.co/7sv8qU4vYe

— The Daily Record (@Daily_Record) June 4, 2023
The loss of her Loved ones: The first tragedy struck her when her father passed away in 1999, followed by the loss of her sister, Kathleen in 2000. In 2005 again, Cancer claimed her older sister's life, who she (Susan) described as her confidant and best friend. Two years later, when it seemed she was healing, a bigger tragedy struck – she lost her mother in 2007. These devastating losses immensely affected her emotional well-being, especially the loss of her mother with whom she shared a deep bound – in one of her interviews with The Guardian, she said: 'I felt a part of me had died with her'. When asked about the cumulative impact of the serial loses, she said, 'I was left really upset because of the bereavement I had and decided to give up singing. It actually took more than a year before Susan showed up on stage again after she lost her mother. Without her resilience, who knows – she could have missed the 2009 BGT!
Struggles with sudden Fame: Susan Boyle's rapid ascent to stardom came with its fair share of challenges. The intense scrutiny of the media, paparazzi, and even online trolls proved to be a formidable adversary. Struggling to adjust to her newfound fame, Susan experienced moments of vulnerability, leading to public meltdowns that were splashed across headlines. The pressure to maintain a flawless public image while coping with the invasive nature of the media proved to be an immense burden. Her struggles with the trappings of celebrity life served as a stark reminder of the toll sudden fame can take on an individual's well-being.
Family Cash Grabs: As Susan's star began to shine brighter, the dynamics within her family grew increasingly complex. Alas, money has a way of creating friction within families, and the Boyle family was no exception. Financial struggles and differences of opinion strained the relationships she held dear. One notable rift was when her brother, Jerry Boyle demanded that Susan give him $60,000, or he would take his own life. As the years went by, Susan and Jerry gradually reconciled their differences, recognizing the value of their familial bond.
Prolonged singlehood: Love may have eluded Susan in the romantic sense, because she is yet to marry or admit being in a serious romantic relationship. She told The Lady Magazine, 'If I had a man friend it would be purely platonic – I've been on my own too long now to get married'. Notwithstanding, in interviews, she occasionally yearns for a romantic connection – her apprehension towards dating stemmed from her own insecurities and the fear of potential heartbreak. Susan has demonstrated developing a thick skin over adversities, however, in a seemingly patriarchal world where certain stereotypes and stigma are meted for women who are of age, and yet to marry, it's hard to dismiss that the thought of being single bothers her.
Travails of managing Type 2 Diabetes: in 2012, Susan was diagnosed with type 2 diabetes. Determined to overcome this health challenge, she knew she had to confront her biggest weakness—the temptation of indulging in sweets and cakes. She revealed that she's made the decision to eliminate unhealthy foods from her diet, particularly processed sugars, and has equally embraced a more active lifestyle, incorporating regular walks and bike rides into her routine, which she intends to continue as part of her ongoing journey to maintain better health.
In light of the COVID-19 pandemic, Susan spent a year in self-isolation to protect herself and others. In March 2021, she received her COVID-19 vaccination, and used her social media platforms to encourage her fans and followers to do the same, emphasizing the importance of vaccination in the fight against the virus.
Her life as a public figure who has experienced the ups and downs of being an underdog, Susan now clearly places a high priority on both her physical and mental health.
So, Where is She Now?
While Susan Boyle continues to lead a fulfilling life, she now maintains a lower public profile compared to her initial rise to fame. With a net worth estimated at over $45 million, Susan marked her 62nd birthday on 1st April 2023. Even though she possesses considerable wealth, she still reside in her childhood residence located in Blackburn, West Lothian.
Both behind the scenes and in frontline levels, Susan has been actively supporting various charitable works and organizations.
Looking ahead to the future, she remains committed to maximizing her potential and contributing to a better world.
As we eagerly anticipate the next chapter in Susan's life, her success will continue to inspire generations to come, reminding us that dreams can indeed come true. If you enjoyed this video, don't forget to like, share, and subscribe to our channel for more inspiring content. Until next time, take care and keep chasing your dreams!