Susan Boyle won the audience and the judges' hearts when she auditioned in the third series of the "Britain's Got Talent" reality TV talent competition. In unassuming clothes with shaggy hair, Susan walked in awkwardly and shyly and eventually said that she was a virgin. The audience was in disbelief when Susan announced that she would perform "I Dreamed a Dream," a particularly challenging song from the "Les Misérables" musical.
However, the Scottish singer quickly received a standing ovation from everyone thanks to her soulful voice. Millions viewed her audition on YouTube, and people rushed to learn more about her background. Susan's reaction after the audition was equally charming and accurate, as she said, 'I know what they were thinking [about my appearance], but why should it matter as long as I can sing? It's not a beauty contest!'
Susan didn't win the "Britain's Got Talent" talent competition despite judges' comments that 'it was the greatest performance in the show's history and that she did it for Scotland and Great Britain.' However, she released seven successful studio albums and one compilation album, "Ten" in 2019, to mark her 10th anniversary in the music industry. She also went on tours, appeared in "America's Got Talent," won several awards, and broke three Guinness World Records. Despite that, Susan did not let fame change her noticeably; she remained humble and continued to live in her low-income family home. She is still a friendly neighbor, a productive local community member, and devoted to her Roman Catholic religion, which got her through many unfortunate events. Here's how Susan's life unfolded.
She went through a lot
Susan hails from a large family of nine siblings, of whom seven live today. She described childhood as lonely, as she mainly played with her dolls before discovering music. Her peers mocked her learning disability and fuzzy hair, and her teachers were unwilling to slow their lessons, disciplining her with belt hits and harsh words. Life at home wasn't better, as she admitted that her father had a bad temper and would hit her.
Susan has epilepsy and diabetes, and survived a stroke in 2022. She also overcame the death of her two parents and two siblings, and battled depression, anxiety, and panic attacks. More importantly, she was born with Asperger syndrome, undiagnosed until 2012.
Susan's estimated $40 million net worth in 2023 did not make her much happier, either; she was tormented by media and local teenagers after the show ended, and her family wanted her to spend money like water on them. Additionally, after a brief romantic date in 2014, she might have given up on love and marriage.
Her parents immigrated
Susan Magdalane Boyle was born in Dechmont, a small village in West Lothian, Scotland, on 1 April 1961, when her mother, Bridget, was 45. Bridget and her husband, Patrick Boyle, were born in Motherwell, Lanarkshire, but moved for a better life. Her father worked as a miner and a singer at The Bishop's Blaize pub, while her mother was a shorthand typist. Her parents loved her, but she later admitted that her father infrequently smacked her around because of his traumatic experiences as a Second World War veteran. Susan suffered the trauma for years, but realized that she needed to let go of the resentment and rebuild herself when Patrick was on his deathbed.
Susan had eight siblings
Susan is the youngest of nine children, with four sisters and four brothers, and grew up in Blackburn, a small industrial Scottish town. Her parents rented a modest council house through a low-income public housing project, and she felt comfortable at home. Susan had several dolls representing a small family that she felt were her friends, and developed a particular way of playing with them. She only gave-up that habit when she discovered music, as it became her escape. Susan found that she could lock herself in her bedroom, and nobody could taunt her.
She only named three brothers, John, James, and Gerry, and three sisters, Kathleen, Brigid, and Mary Brady. Sadly, two sisters are deceased; Kathleen died in 2000, while Brigid "Bridie" McCaw died from cancer at 73 in 2015. Susan became close with Bridie before her death; the two had a loving relationship, and Bridie kept Susan grounded. In contrast, she feuded with other family members, including her nieces and nephews, who cost her nearly $2 million between 2009 and 2014. Susan did not split her wealth equally, so they formed two combative sides and felt entitled to her money. Some received minor cash investments, while others, such as her lawyer niece Kirsty, got 5% of the profits from the first two studio albums.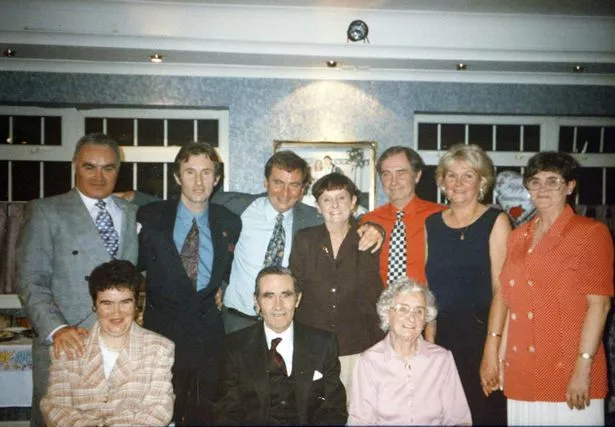 One of the feuds led to a two-year conflict with brother Gerry, who allegedly threatened to take his life if she didn't save his business from bankruptcy. Gerry later said that Susan lied about self-harm to other family members, to justify giving him so much money. Susan apologized, confirming Gerry's statement that she was naive, wanted to make people happy, and feared confrontation. The two siblings grew closer in 2016 after Susan caused a string of unusual disturbances at airports. During the last one, at London's Heathrow Airport, she sent Gerry a concerning voice message, and he picked her up from the hospital after the doctor's evaluation.
She was bullied in school
The word about Susan's learning disability was common knowledge among her peers, and she was called "Simple Susan," among other names by the school bullies. She was a slow learner with fuzzy hair, so her peers enjoyed distressing her and trying to make her cry. Susan described her life as absolute hell during that time, especially since her teachers did the opposite of helping. They disciplined pupils unnecessarily and mercilessly, and Susan said that teachers whacked her daily with their belts.
Moreover, she was diagnosed with epilepsy early on, and had regular seizures during her school years. Her feinting only gave bullies another thing to cling to, and her parents didn't understand the illness. Susan concluded that psychological bullying left a scar and produced anger in her.
Her parents' deaths changed her
Before her mother died, Susan volunteered at the local church, Our Lady of Lourdes, where she sang for the elderly and the disabled. She also performed at various church events and mostly spent time with her parents, whom she considered friends. However, she always dreamed of singing professionally, and eventually mustered the courage to perform at local venues.
However, the death of her parents shook Susan to the core. Her father died a natural death in 1999 at 80 – it was the first time Susan felt bereavement. She said, 'I remember when he was dying and everyone had gone home, I went to him. He was just lying in front of me. I kissed his hair and stroked his forehead; I said goodbye to him.' Susan realized that she must be strong for her mother, who married her father in 1936 and was far more stunned by the tragedy.
Susan became her mother's best friend and primary caretaker for about four years before Bridget died at 91 in early 2007. She said that her mother sensed her end was approaching much earlier, and started putting money aside and buying things for Susan. Susan was upset to see her mother shift from a beautiful, warm, articulate person to a shell of a woman who barely recognized her. Bridget's death shattered Susan's world, leaving her lonely, numb, upset and helpless, and she only then realized how much she depended on her mother's presence. Susan's health deteriorated rapidly until she went catatonic and barely ate and slept. Susan's family helped her through her panic attacks after she began opening her door more often than every four days. However, she couldn't mention her mother for a year or more because the topic made her too emotional.
Her mother inspired Susan
A year into recovery, Susan felt her mother's spirit at home, even though she wasn't there physically. She was profoundly faithful and remembered that Bridget went quiet a few minutes before her passing, and smiled at something. Susan thinks it might have been her father's spirit or Our Lady telling, indicating that everything would be okay.
She said that she felt lonely at her family home, but that having her mother constantly on her mind had a positive aspect. Bridget advised her not to waste her life, and Susan gradually began playing music instead of sitting silently. That's when she heard Piers Morgan on the radio and eventually started watching "Britain's Got Talent," the reality TV show that he judged.
Susan pretended to audition in front of Piers for fun, before she began wondering what auditioning would feel like, and eventually went to Glasgow, Scotland. She almost quit before the audition because she was too nervous, but the rest is history. That was significant, because she'd previously left "The X Factor" audition before the judges called her contestant number. Many viewers found it tragic that Susan had no one to celebrate her debut. Susan arrived home at midnight after singing "I Dreamed a Dream" and was on a massive high, but had no one to share the feeling with. Instead of dwelling on that, Susan fed and cuddled her cat Pebbles, stored her dress away, and fell asleep as she did on most nights. Her heart was whole; that was her first public performance since her mother's death.
The media also tormented her
During the competition, British tabloids adopted a derogatory nickname, "Hairy Angel," for her. Susan initially shrugged that off, but became fed up with reading the nickname towards the finals. She looked at herself in the mirror and for the first time saw 'this wee wifey with the mad hairdo and the bushy eyebrows who didn't look good on TV'. While Susan knew deep inside that her appearance shouldn't affect her personality and ability, she spruced herself up until she saw a sophisticated lady looking back at her.
Additionally, Susan feels that she was stalked by the media more than any talent show cast member. Her unusual story prompted media personnel to camp before her home, wanting an interview or a comment. Susan drew her blinds at one point, but they began hammering on her door and calling her home phone non-stop. She said that she was constantly scared, as she lived alone, with no security except one TV show production member who occasionally visited. After the media rang her old one for three weeks straight, she got a new phone number.
Her health briefly declined in 2009
A day after winning second place in 2009, Susan ended up at the London Priory, a private mental health clinic. Simon Cowell offered to alter the contract so that she wouldn't have to go on the upcoming mandatory "BGT" tour. Thankfully, Susan left the clinic after a mere three days and performed at 20 of 24 locations on the tour. Her first studio album, "I Dreamed a Dream," released on 23 November 2009, became the fastest-selling UK debut album ever.
Susan avoided the topic of the clinic, but briefly explained to Irish Central why it happened, 'It was like being inside a giant pressure cooker, where the lid bubbles up, and soon the pressure cooker goes. It was totally out of control, like a steamroller.' She said that she went into her dressing room before the finale, and sensed that something was wrong; she hadn't slept properly, could barely see, and neglected a good diet for a week. Susan said she over-exerted herself because she was a step away from making her dreams come true, and wanted to prove her worth.
Autism diagnosis
For about 50 years, Susan believed that her learning difficulties resulted from her complicated birth, as her mother told her that her brain was briefly oxygen-deprived. Therefore, she thought that she had a brain injury, and said, 'Many of my difficulties were purely emotional. I couldn't handle things at that particular time because I was new to it all. However, I can turn my disability into ability. I've got much more ability than people give me credit for.'
In 2012, Susan announced that a doctor diagnosed her with Asperger syndrome, a birth condition on the autism disorder spectrum. The doctor also told her that her IQ was above average, and concluded that the intensity of her anxiety, depression, and mood swings would decrease with socialization. People with her condition benefitted from hanging out with others, but Susan spent much time alone.
Bullying resumed in 2011
Sadly, not even success in her 40s could deter bullying. Susan said that she received many negative comments via social media, but that she mostly tuned them out. However, she couldn't avoid the physical confrontations. Around March 2010, Susan purchased a house for £300,000 or about US$377,000, which she and her loved ones called 'The Posh House.' However, she quickly found the five-bedroom detached villa desolate and only spent one night there before her niece moved in. Consequently, she bought her family home in Blackburn, which her family previously rented, for about £60,000 or roughly US$75,500 in 2023 and never left.
However, Susan's return to the old neighborhood attracted the attention of some 15-year-olds. They refused to respect Susan's privacy, threw stones at her on the bus, and launched pieces of paper they set on fire towards her. On another occasion, they surrounded and taunted her verbally, but she persevered and didn't move away, and instead, Susan paid £111,000, or approximately US$140,000, for the house adjacent to her council home. A construction crew then connected the two houses to create her dream home. Susan also encountered two intruders, one inside her home in 2010 and another, a relentless fan who tried to get her autograph by entering her room in the Hope Street Hotel in Liverpool in 2012.
'I call him Piersy Baby.'

Susan Boyle tells the #LooseWomen about her crush on @piersmorgan and reveals whether or not she'll be sending him a Valentine's Day card 💌 pic.twitter.com/kOGyNgxfWN

— Loose Women (@loosewomen) February 14, 2020
Susan is unlucky in love
During her audition, Susan mentioned that she was a virgin and had never even kissed anyone. British tabloids then used demeaning nicknames such as "The Scottish Spinster." Piers Morgan jokingly said that he would be her kissing duck in the semi-finals after learning that he inspired her to audition. A Los Angeles-based adult entertainment company saw an opportunity, offering her $1 million to lose her virginity in front of the camera. They organized air travel to the city and even created a website, SusanBoyleXXX.com, allowing fans to vote for the movie title. However, they stipulated that she had only a week to accept.
Susan expectedly ignored the proposal, but revealed that her romantic life wasn't as mundane as people thought. She said that she had a boyfriend, John, an office worker. He wanted to marry her seven weeks into the relationship, despite them only giving each other pecks on the cheek, but he eventually changed his mind. Susan said that it saddened her, as she felt unattractive while life passed her by. Nonetheless, she remained optimistic that someone was waiting for her. She even joked that 'knowing her luck, she would go on a date, and people would find her limbs scattered in various dustbins in Blackburn.'
She had a date in 2014
Susan's hope for a love story was renewed in November 2014, when People magazine revealed that she had found her first publicly-known boyfriend. Susan didn't reveal his identity, except that he was 'a handsome doctor,' and played around with the topic a year and a half later in another interview. People noticed that she lost an extra 28lbs or 13kgs around 2016, after learning about her type-two diabetes diagnosis four years before, and having noticeable weight loss success.
Susan quipped, 'I will send him [the boyfriend] a picture of my weight loss if he's a good boy! I do enjoy male companionship.' She revealed that they were around the same age, calling him 'the perfect gentleman and a lovely guy.' Susan also opened up about their meeting in the hotel spa, and dining at a shopping mall. However, Susan clarified in a Daily Mail interview that year that she was single too long to marry anyone. She also explained that they 'stayed in touch after 2014 and that she wished that they continued dating, but that it was impractical and didn't feel right.'
Nonetheless, rumors about her romantic life persisted; most people missed her statement, and the media willfully ignored her explanation. Susan clarified her relationship status again in February 2020, 'I had a date in America six years ago, which lasted exactly 45 minutes.' That was in response to December 2019 rumors that she broke things off with the dashing doctor. However, Susan might have rekindled the old flame or begun dating a new man in early April 2023, because she was pictured next to a man during her birthday celebration at Knock House Hotel in Ireland.
Susan recently had a stroke
Susan revealed her diabetes diagnosis over a decade ago, but her symptoms didn't gain much attention because she successfully lost some weight. However, the topic became relevant in April 2021, when she wrote on Instagram, 'I have diabetes, so I've tried to stay indoors as much as possible. Catching COVID-19 would not have been a good outcome. I was warned, so I've not taken any chances.' She was vaccinated and got through the ordeal unscathed.
However, diabetes became a conversation topic again after 4 June 2023, when she sang "I Dreamed a Dream" during the finale of the 16th season of "Britain's Got Talent." Simon Cowell, who later confessed that he knew about her health problems, said, 'If anyone was going to come back, you were because we wouldn't be the same without you. You are amazing!'
Susan then said that she'd had a mini-stroke the previous year. Her Instagram followers received a better explanation, as she wrote, 'This evening was even more special for me as in April 2022 I had a stroke. I have worked hard for the past year to get my speech and singing back. Tonight, my hard work and perseverance paid off.' Diabetes is one of the primary risk factors for a stroke, because high blood sugar can permanently damage blood vessels.