Who is Angie Cepeda?
Colombian actress Angelica Maria 'Angie' Cepeda Jimenez was born under the zodiac sign Leo on 2 August 1974, in Cartagena de Indias, Colombia. She has 45 acting credits, and is perhaps still known best for portraying the lead character Juana Valentina in all 109 episodes of the 1997 drama "Las Juanas", which also starred Rafael Novoa and Carolina Sabino, and follows the lives of five daughters of Don Calixto, all of whom are named Juana and have different mothers; the series won two awards.
Education and early life
Angie was raised in Barranquilla, Colombia alongside her two older sisters, by their father Jose Cepeda and mother Yadhira Jimenez, who eventually divorced, and Angie and her sisters were then raised solely by their mother. Her sister Lorna Maria Cepeda Jimenez is today also an actress with 33 credits, while she's probably still known best for playing Angeles Garcia in all 119 episodes of the 2003 romantic comedy series "Dr. Amor".
Angie studied at a local high school in Barranquilla, and was 15 when she became interested in acting, after appearing in several school plays; she was involved in a couple of other things while growing up, as she took dance lessons, sang in a school band, and enjoyed playing volleyball.
Angie matriculated in 1992 and then began working on her way up in the film industry.
Roles in TV series
Angie's debut TV series role was playing Merceditas Narino in two episodes of the 1993 biographical action mini-series "Cronicas de una Generacion Tragica", and the year 1996 saw her star as Candelaria Daza in all 119 episodes of the romantic drama "Candela", which also starred Delfina Guido and Victor Mallarino, and follows a young woman who's fallen in love.
The remainder of the '90s saw Angie star in two series: the 1999 romantic drama "Luz Maria" and another romantic drama "Pobre Diabla".
In 2006, she portrayed Mara in 11 episodes of the drama mini-series "Vientos de Agua", which starred Hector Alterio, Eduardo Blanco and Ernesto Alterio, and was created by Juan Jose Campanella. It follows a Spanish man's immigration to Argentina in the 1930s and the mini-series was nominated for three awards. Angie had only one other TV series role in the 2000s, playing Sol in eight episodes of the 2008 comedy "Fuera de Lugar".
The year 2012 saw her play Regina Parejo in 113 episodes of the biographical crime drama "Pablo Escobar: El Patron del Mal", which starred Vicky Hernandez and Cecilia Navia, and follows the life of drug lord Pablo Escobar; the film won three awards.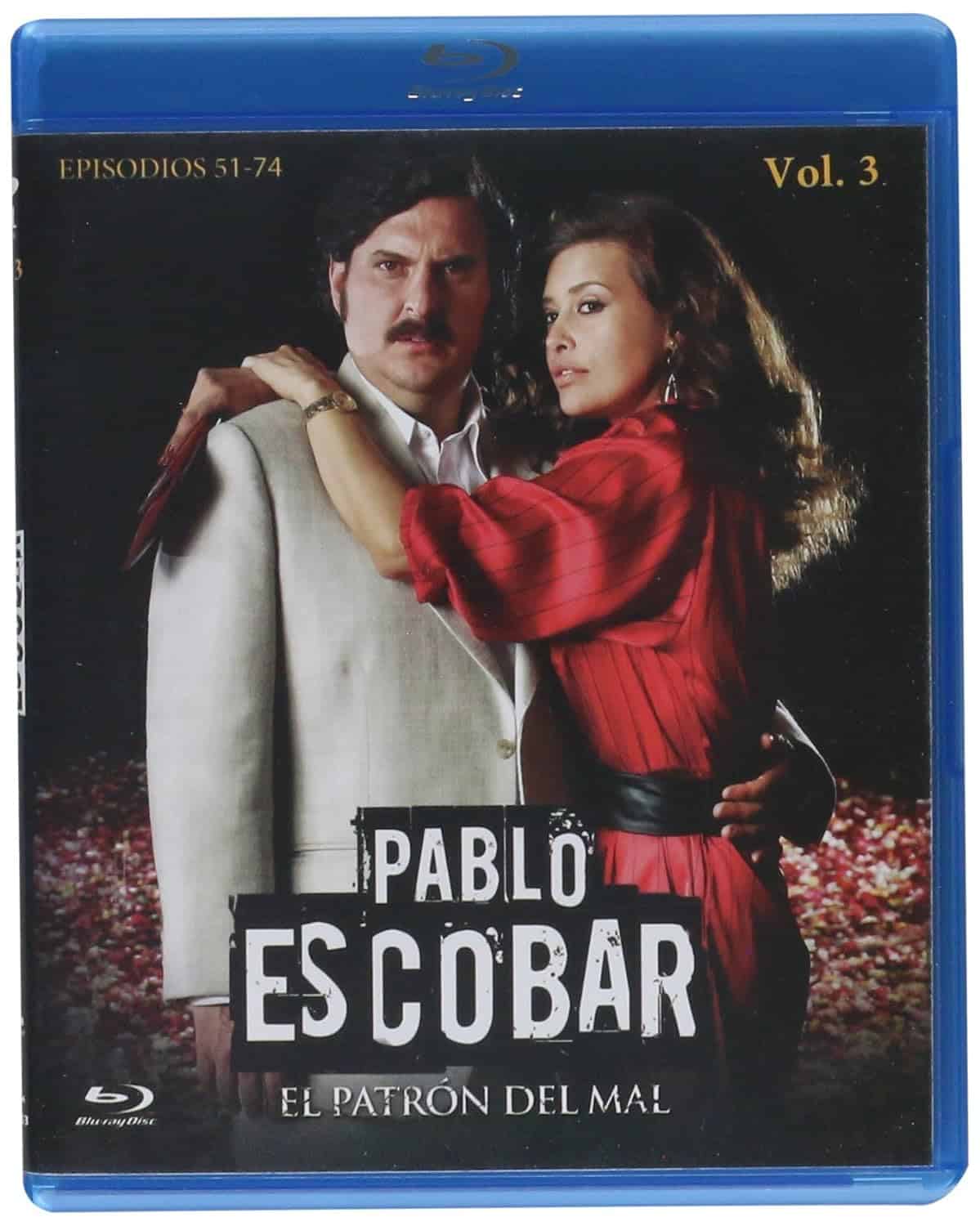 In 2016 and 2017, Angie starred as Lila in all 12 episodes of the action adventure "2091", which also starred Christopher Von Uckermann and Manolo Cardona, and was created by Andres Gelos; set in the year 2091, the movie follows seven best gamers in the world who've been sent to the moon of Calisto to compete against each other in an extreme video game.
Some of Angie's most recent roles in TV series have been in the 2019 episode "No Hospital" of the fantasy comedy "Room 104", two episodes of the 2021 mystery thriller comedy "Mental", and the 2022 episode "Homecoming" of the action science fiction adventure "Halo".
Roles in movies
Angie's debut film role was playing Zulema in the 1996 drama "Ilona Ilega con la Iluvia", which starred Pastora Vega, Imanol Arias and Margarita Rosa de Francisco, and was written and directed by Sergio Cabrera. It follows Abdul who's planning to buy a steamship to reach his two friends on the other side of the world; the movie won four of its nine award nominations.
The remainder of the '90s saw Angie appear in two movies: the 1999 comedy "Captain Pantoja and the Special Services" and the 2000 mystery "Leyenda de Fuego".
In 2005, she starred as Sofia in the romantic comedy "Love for Rent", which also starred Martita Roca and Ken Marino, and was directed by Shane Edelman. It follows a Colombian college student who's accepted $50,000 to become a surrogate mother to a wealthy American couple, and the movie won a 2005 New York Latino Film Festival Audience Award for Best Feature Film. Some of Angie's roles in the remainder of the 2000s were in the 2007 romantic drama "Love in the Time of Cholera", the 2009 short action adventure "Privateer", and the 2010 musical comedy "Una Hora Mas en Canarias".
In 2014, she played the lead character Eloy in the comedy "Elvira I Will Give You My Life But I'm Using It", which also starred Luis Gerardo Mendez and Vanessa Bauche, and was written and directed by Manolo Caro. It follows Elvira whose husband's gone out for cigarettes and hasn't returned, while she's now determined to find him; the film was nominated for five awards.
Some of Angie's most recent movie roles have been in the 2021 animated family comedy "Encanto" (voice role), the 2022 animated drama "Encanto Sing-Along" (voice role), and the 2023 romantic comedy "Dime lo que Quieres (De Verdad)".
Other credits
Angie received special thanks for the 2005 short drama movie "Mala Sombra".
She sang various songs in the 2010 movie "Una Hora mas en Canarias".
Some of Angie's recent talk-show appearances have been in "Dias de Cine", "Cinema 3" and Noches con Platanito".
Awards and nominations
Angie's won only a single award: a 1998 Cartagena Film Festival Award for Best Actress, for her performance in "Las Juanas".
She was also nominated for a 2017 Platino Award for Iberoamerican Cinema, for "La Semilla del Silencio".
Love life and relationships
There are three men whom Angie's been with, that we know about.
Sometime in the mid-1990s, she was in a relationship with Roberto Urbina, a Colombian actor with 23 credits to his name, perhaps still known best for portraying Guile Pardo in the 2008 biographical historical movie "Che: Part One".
In 1997 and 1998, Angie was in a relationship with Christian Meier, a Peruvian actor, screenwriter and singer; he has 40 acting credits, and is perhaps known best for writing the 2017 short action film "Terminal".
From 1998 through 2004, Angie was in a relationship with Diego Torres, an Argentine singer and actor who's appeared in 23 movies and TV series, and is probably known best for starring as El Mono in the 2015 sports comedy movie "Papeles en el Viento".
There are no other men whom Angie's perhaps been with, that we know about; she seems to be unattached as of September 2023, hasn't married and doesn't have children.
Interesting facts and hobbies
Angie's followed by close to 500,000 people on Instagram, and has posted over 1,500 pictures and videos onto the network, with most of her content featuring her during her everyday life, whether she's having coffee with her friends, acting or travelling around the world.
She's a huge lover of animals and likes the sea world the most; Angie's favorite season is summer, as she enjoys being close to the ocean and playing beach sports.
She's into fashion and enjoys watching fashion shows and reading magazines such as "Elle" and "Vogue".
One of her favorite singers is Mark Anthony.
Angie's favorite actress is Angelina Jolie, and some of her favorite films are "First They Killed My Father", "Life or Something Like It" and "Those Who Wish Me Dead".
Appearance and net worth
Angie's age is 49. She has brown eyes and hair, weighs around 125lbs (56kgs) and is 5ft 5ins (1.66m) tall.
Angie's net worth's been estimated at over $5 million, as of September 2023.