Who is Alfredo Olivas?
Mexican singer-songwriter Alfredo Olivas was born in Ciudad Obregon, Sonora, Mexico, on 1 October 1994, making his zodiac sign Libra. He's mostly into singing mariachi, norteno-banda and pacific norteno, and is perhaps known better in Mexico as 'El Patroncito', 'Alfredito Olivas' and 'Alfredito'.
Alfredo's released two studio and four compilation albums, and he's also begun uploading his music videos onto YouTube, thus steadily building a fanbase for himself on the internet.
Early life and education
Alfredo was raised alongside his brother Irving Olivas in Ciudad Obrego, by their father Alfredo Olivas Valenzuela and mother whose name remains undisclosed; it's widely believed that Alfredo's father is linked to drug trafficker Caro Quintero, but this remains unconfirmed. Alfredo's brother Irving, his wife and their two years old son were murdered while they were travelling in a van around Zapopan.
Alfredo became interested in singing and writing songs at a very early age, and was nine when he wrote his first; he's since written over 1,000, but has only released a couple through independent labels.
He enrolled at a local high school in 2009, and it was in 2011, aged 16 that he signed a contract with Fonovisa Records, and released his debut album "El Patroncito". Alfredo matriculated in 2013, and then focused on music rather than enrolling at college.
Alfredo's career
The year 2014 saw Alfredo sign a new contract with Sony's imprint Sahuaro Music, and the following year saw him release his second album "El Privilegio"; its lead single "Mi Porvenir" became a hit in Mexico, charting on Billboard Mexican Regional Music, and peaking at #26 for Regional Mexican airplay. The album peaked at #2 on Billboard Top Latin Albums on 29 January 2015, as well as #2 on Billboard Top Regional Mexican Albums; it also ranked #61 on the iTunes Top 100 Latin Albums Chart on 29 March 2015.
One of Alfredo's most popular songs "Las Vacaciones del Jefe" ("The Boss' Vacation") was featured on the album "El Patroncito", and then also on two of his compilation albums; it peaked at #31 on Billboard Regional Mexican Airplay.
He's also written songs for various other singers, including "Tocando with the Mafia" for Los Cuates de Sinaloa, which reached #13 on Billboard Top Regional Mexican Songs.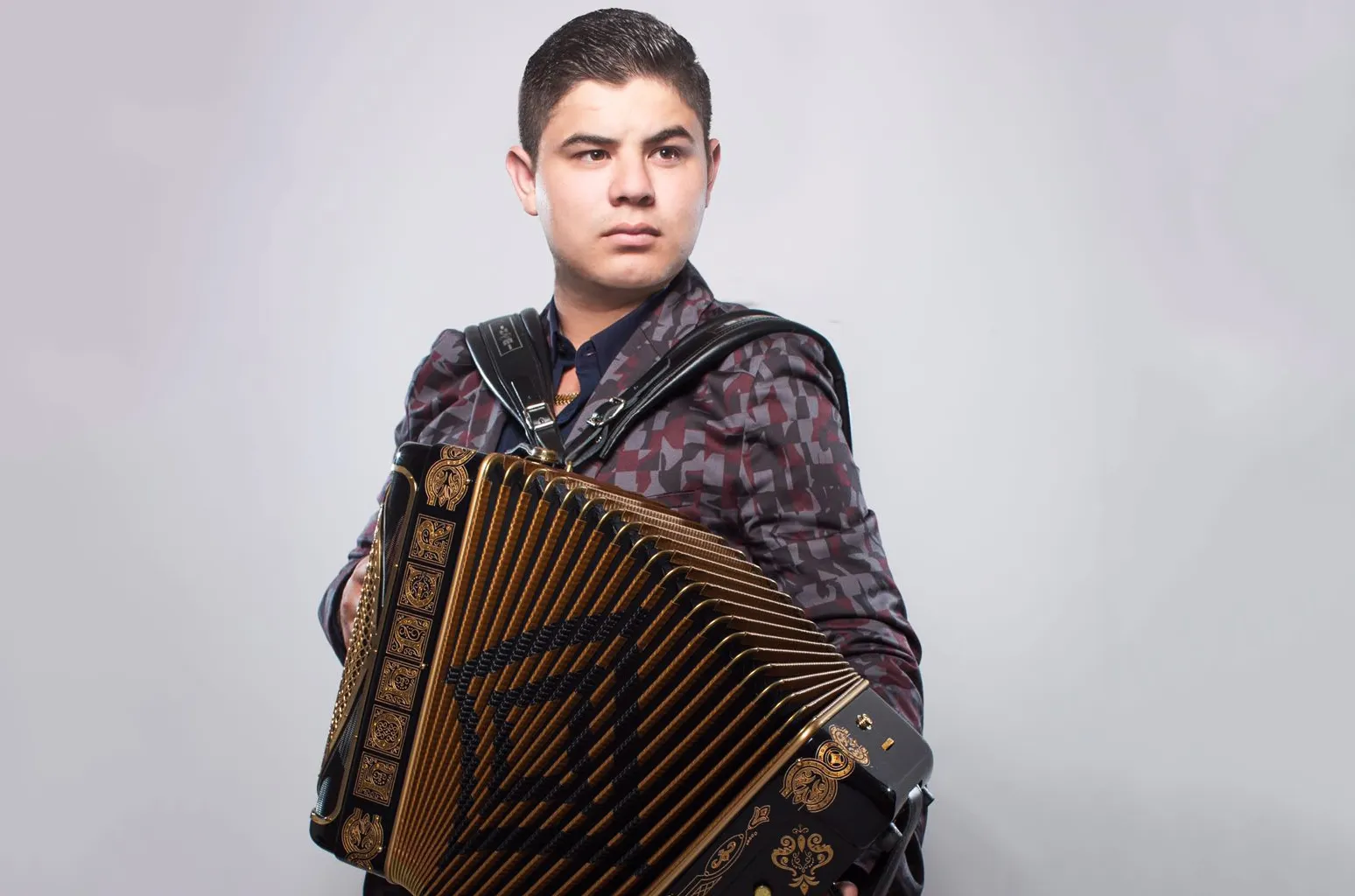 Alfredo's music is known as narcocorrido, but he's recently begun moving away from it because of the cartel violence, as well as because of his brother's murder.
Shot eight times
Alfredo was 20 when he performed in Hidalgo del Parral, Chihuahua, Mexico on 28 February 2015; he tossed his jacket to a female fan while singing the song "Asi es Esto", which led her boyfriend and his two friends to draw guns and fire 24 bullets in Alfredo's direction. He was shot eight times but survived, however, two of the other men who were shot died at the hospital; the three shooters were arrested and Chihuahua has since banned narcocorridos from performing there.
Most popular YouTube videos
Alfredo launched his self-titled YouTube channel on 2 December 2014,, and there are today over 4.5 million people subscribed to it, while all his 37 videos together have been viewed nearly four billion times. Nearly all of Alfredo's content are his official music videos, while a couple feature him performing live; we're about to cover his three most viewed YouTube videos, as these have contributed to his popularity on the internet.
His #1 video "Alfredo Olivas – El Paciente" was uploaded on 5 October 2018, and has since been watched over 370 million times; it's a song about a man who's been shot by an unexpected visitor, and is now about to die.
Alfredo's second most popular video "Alfredo Olivas – El Día De Los Muertos" has been watched over 260 million times since it was uploaded on 2 November 2018, and is about a man who's just died and is now awaiting gifts on the Day of the Dead.
His #3 video "Alfredo Olivas – Antecedentes De Culpa" was posted on 5 October 2018, and has since been watched over 210 million times; it's a song about a drunk man telling his girlfriend to leave because she doesn't deserve him, while he feels sorry and wants her back now that he's sober.
Love life and relationships
Alfredo prefers to keep the details of his love life to himself, and hasn't spoken in public about any women whom he's perhaps been with.
Most of his fans believe that he doesn't speak about his relationships because of how it might affect his career, as Alfredo's fans are mostly female; others believe that he isn't pursuing love because he's currently focused on his career, but none of this has been addressed by Alfredo.
There are some who believe that the popular singer is today in a relationship with a non-celebrity Mexican girl, as several fans have claimed to have seen Alfredo and the girl spending time together on multiple occasions, but this hasn't been confirmed by Alfredo.
He seems to be unattached as of August 2023, hasn't married and doesn't have children.
Interesting facts and hobbies
Alfredo enjoys being active on various social media networks, and over 3.7 million people are following him on Instagram today; he's uploaded close to 2,500 pictures and videos, and most of his content is about music.
He's passionate about travelling, and has been to various South American countries, as well as to several European countries and US states; Alfredo's favorite city to visit is Barcelona, Spain.
Alfredo's taken part in a couple of charity events, while he's mostly into helping underprivileged Mexican children; he also loves animals and has donated money to an animal shelter in his hometown.
One of Alfredo's favorite actors is Michael J. Fox, and some of his favorite movies include "Casualties of War", "Doc Hollywood", and "The Secret of My Success".
Appearance and net worth
Alfredo's age is 28. He has brown hair and eyes, is 5ft 6ins (1.68m) tall and weighs around 165lbs (74kgs).
Alfredo's net worth's been estimated at over $1.5 million, as of August 2023.