Who is Betsy Brandt?
Betsy Brandt is an American actress, probably best known for her role as Marie Schrader in the critically acclaimed TV series "Breaking Bad", and has also appeared in the spin-off show "Better Call Saul", in addition to many other roles she's had in her career.
Wiki: Age, Childhood, and Education
Betsy Brandt was born on 14 March 1973, in Bay City, Michigan USA, of German descent. After matriculating from Bay City Western High School in Auburn, Michigan, in 1991, Brandt nurtured an early interest in theater. Initially drawn to directing stage musicals, she shifted her focus to acting after landing the lead in a high school production of "Exit the Body".
She earned her BFA in acting from the University of Illinois at Urbana–Champaign in 1996. Brandt pursued further education, obtaining her MFA from Harvard University's Institute for Advanced Theater Training. She also studied abroad at the Royal Scottish Academy of Music and Drama in Glasgow.
Post-graduation, Brandt ventured to Seattle, Washington State, where she immersed herself in theater and made appearances in short films.
Career Beginnings
Betsy Brandt started her career by portraying the role of Natasha in the short film "Confidence" in 1998.
Three years later after her acting debut, Betsy made her feature film debut with the role of the Director in the film "Memphis Bound…and Gagged".
After a few film roles, she delved into television with one-time appearances in several popular TV shows. In 2001, she appeared on "Judging Amy" as Elizabeth Granson in the episode titled "Imbroglio". The series revolves around family court judge Amy Gray, starring Amy Brenneman, balancing her personal and professional life.
The following year, Brandt played Leslie Rosenbaum in the "JAG" episode "The Promised Land". The show follows Judge Advocate General lawyers handling legal cases involving military personnel, with David James Elliott in the lead role.
In 2003, she portrayed Franny Myers in the episode "Death and Taxes" of "ER", a renowned medical drama depicting the lives of emergency room doctors and staff at County General Hospital.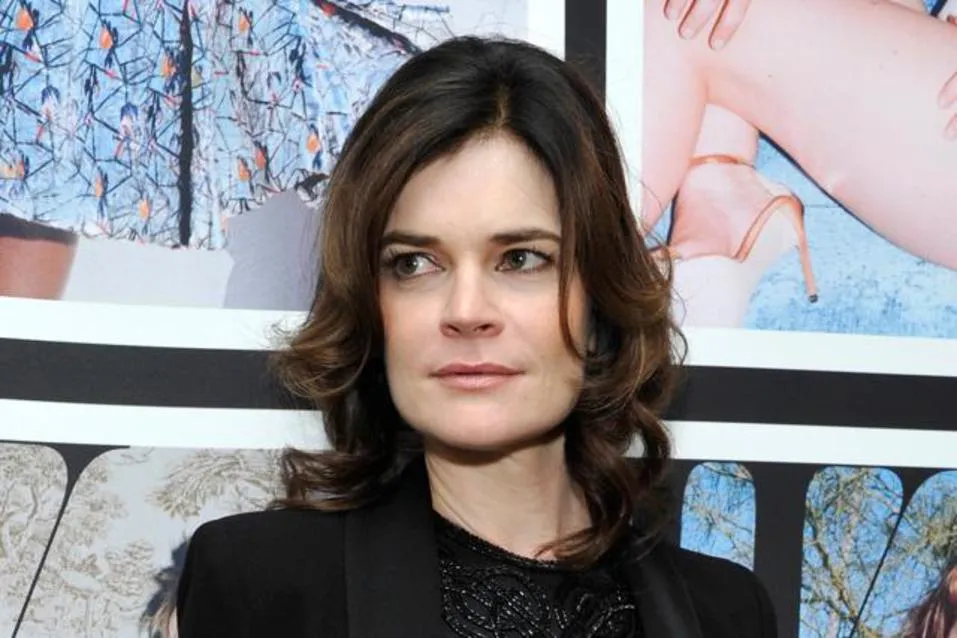 Continuing her journey, Betsy Brandt expanded her portfolio through various television roles: in 2003, she appeared on "The Guardian" as Sofia Trokey in an episode, sharing the screen with main star Simon Baker. The series follows a corporate lawyer's transformation into a child advocate.
Moving to 2004, Brandt featured in "NCIS" as PO Barbara Swain in the episode "The Good Wives Club", alongside main star Mark Harmon. The show centers on a team of special agents solving military-related cases.
In 2006, she portrayed Dawn Hanson in "CSI: Crime Scene Investigation" in the episode "Burn Out", alongside main star William Petersen. The series delves into forensic experts' work on complex crime cases.
In 2007, Brandt played Gwen Richards in the "Boston Legal" episode "Hope and Gory", sharing the screen with the main star James Spader. The show humorously portrays the lives of eccentric lawyers in a high-end law firm.
Rise to Prominence
Betsy Brandt's career took a significant leap to stardom with her role in the acclaimed TV series "Breaking Bad" from 2008 to 2013, portraying Marie Schrader, the sister of the show's main protagonist, Skyler White. It follows the gripping journey of Walter White, a high school chemistry teacher who turns to manufacturing methamphetamine.
The show explores the consequences of his actions on his family and associates. As the story unfolds, Walter's moral decline and criminal endeavors lead to tense confrontations and moral dilemmas. The show's morally righteous ending has left an indelible mark on the audience, making it one of the best TV shows in history. Betsy's contributions were rewarded with the joint SAG Award for Outstanding Performance by an Ensemble in a Drama Series, along with her co-stars in 2013.
Further Projects
Betsy Brandt simultaneously ventured into other projects: in the years 2011 and 2012, she made appearances on "Private Practice" as Joanna Gibbs, leaving her mark in two episodes.
Continuing her momentum, from 2012 to 2015, Brandt took on the role of Sandy in seven episodes of "Parenthood", and concurrently from 2013 to 2014, she took on a starring role in "The Michael J. Fox Show" as Annie Henry, featuring in 22 episodes alongside Michael J. Fox. The series follows a news anchor's return to work after a Parkinson's disease diagnosis, offering a mix of humor and heartwarming moments.
Also in 2014, Brandt's versatility shone as she portrayed Barbara in seven episodes of "Masters of Sex". The show delves into the pioneering research of human sexuality conducted by William Masters and Virginia Johnson.
From 2015 to 2019, Betsy portrayed Heather Hughes in "Life in Pieces", spanning 79 episodes, shared the screen with main stars Colin Hanks, Zoe Lister-Jones, and Thomas Sadoski. The show provides a comedic glimpse into the lives of the Short family, narrating their various experiences in four short stories per episode.
In 2016, she inhabited the character of Claire in "Claire in Motion", appearing alongside Anna Margaret Hollyman. The film follows Claire's emotional journey as she searches for her missing husband.
In 2018, Brandt portrayed Jeanine in "Anywhere with You", sharing the screen with Morgan Saylor and McCaul Lombardi. The story chronicles a couple's voyage of self-discovery, while living in a van.
In 2019, she took on the role of Topanga in "Straight Up", starring alongside James Sweeney. The romantic comedy-drama explores the unique relationship between a gay man and a woman.
The same year, she joined "Pearson" as Stephanie Novak, appearing in six episodes alongside Gina Torres, who portrayed Jessica Pearson. The show delves into Jessica Pearson's life as a power-broker lawyer navigating the complex world of Chicago politics.
Moreover, from 2019 to 2021, Brandt became a part of "The Unicorn" as Caroline, spanning five episodes alongside main star Walton Goggins as Wade Felton. The series follows a widower's experiences as he navigates single parenthood and the world of dating.
In 2020, she contributed to the series "Soulmates" in the recurring role as Caitlen. "Soulmates" explores a future in which a test determines one's soulmate, co-starring JJ Field and Tom Goodman-Hill. The following year, she was seen in the teen drama series "Love, Victor".
The same year, she assumed the character of Judy in "Run Sweetheart Run". The film follows the harrowing experience of a woman, portrayed by Ella Balinska, who must escape a dangerous pursuer through the streets of Los Angeles.
In 2022, Brandt portrayed Kathryn Royce in "The Valet", the film revolving around a movie star who recruits a parking valet, played by Eugenio Derbez, to pretend to be her lover to conceal her affair with a married man. Samara Weaving also stars in this comedic tale.
In 2023, Betsy Brandt took on the role of Mia Thomas in the American psychological TV drama series "Saint X", starring West Duchovny and Alycia Debnam-Carey, among others. The series, developed by Leila Gerstein, is based on the novel of the same name by Alexis Schaitkin, and revolves around the story of Emily Thomas and her perilous quest to uncover the truth behind the tragic fate of her older sister, Alison. Alison was brutally raped and murdered during a seemingly idyllic trip to the Caribbean two decades prior.
Net Worth
According to authoritative sources, Betsy Brandt's net worth is estimated at $4 million as of mid-2023.
Personal Life, Married, Husband, Children
Betsy Brandt has been married to Grady Olsen since 1996. The couple has two children, Josephine and Freddie Olsen.
Appearance and Body Measurements
Betsy Brandt has dark brown hair and brown eyes. She stands at a height of 5ft 8ins (1.73m), while she weighs approximately 125lbs (56kgs), with vital statistics of 33-25-31, and bra size 38C.