Who is Itzan Escamilla?
Itzan is a Spanish actor, perhaps best known for his role as Samuel García Domínguez in the Netflix series "Elite", in addition to several other notable roles he's had so far in his career.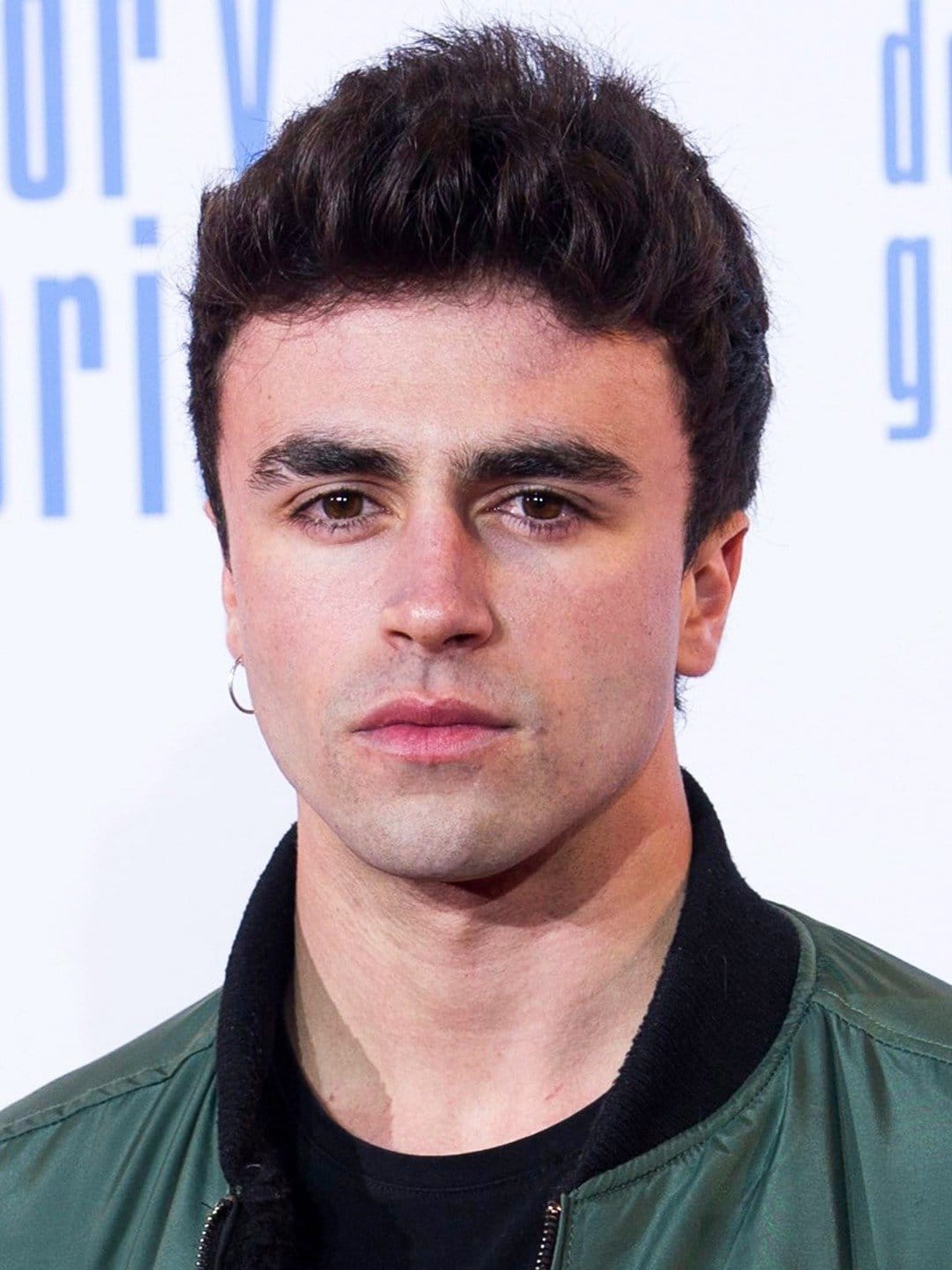 Wiki: Age, Childhood, and Education
Itzan Escamilla Guerrero was born on 31 October 1997, in Madrid, Spain, the son of Raul Guerrero and his wife Silvia Guerrero. He attended Estudio Corazza and then studied acting at Claudia Tolscachir's Special Workshop, and Cristina Rota's acting school.
Career Beginnings
Itzan Escamilla launched his career with minor roles in Spanish soap operas, portraying Juan in the TV series "Víctor Ros" (2016), set in 19th-century Madrid and follows detective Víctor Ros as he solves crimes, starring Carles Francino, Esmeralda Moya, and Megan Montaner. Escamilla also appeared in an episode of "Centro Médico" (2016), a series showcasing various cases at a health center. Moreover, he took part in "Seis hermanas" (2016) as Izan Escamilla, featuring in an episode entitled "Gorrilla". The series focuses on the lives of six sisters in early 20th-century Madrid, with main stars including Marta Larralde, María Castro, Celia Freijeiro and others.
Continuing his career, Itzan Escamilla took on the role of young Simón Bolívar in "El ministerio del tiempo" in 2017. The Spanish TV series revolves around time travel and historical adventures, with main stars including Rodolfo Sancho, Aura Garrido and Nacho Fresneda.
The same year, Itzan appeared in three episodes of the TV series "Cable Girls", playing the role of Francisco at 15 years old. The show, also known as "Las Chicas del Cable", features Blanca Suárez, Nadia de Santiago, Maggie Civantos and Ana Fernández as main stars. Set in 1920s Madrid, it follows the lives of four women working at a telecommunications company, while navigating love, friendship, and societal changes.
#Curiosidades😯: Itzán Escamilla ha alcanzado la popularidad por su personaje de Samuel en 'Élite'. Antes participó en grandes series como 'Víctor Ros', 'El Ministerio del tiempo', 'Seis hermanas' y 'Las chicas del cable'.https://t.co/nax8aAchjJ pic.twitter.com/7dpHchIyF4

— Teleaudiencias (@teleaudiencias) September 21, 2019
Rise to Stardom
His early career laid the foundation for his breakthrough role in the acclaimed series "Élite", which he held from 2018 to 2022. This lead role across five seasons, spanning 40 episodes, marked a pivotal moment in Itzan Escamilla's journey to stardom. "Élite" is a Spanish teen drama centered around Las Encinas, an exclusive school, which intertwines the lives of wealthy students with those on scholarships, delving into complex relationships, secrets and mysteries. With main stars including María Pedraza, Miguel Herrán, and Danna Paola, "Élite" not only showcased Escamilla's acting prowess, but also propelled him into the limelight, earning him recognition and a devoted fan base.
In addition to his lead role in the main series, Itzan Escamilla took on roles in TV mini-series that push deeper into the "Elite" universe. In the TV mini-series "Elite Short Stories: Carla Samuel" (2021), Itzan reprised his role as Samuel García Domínguez, delving into Samuel's dynamic with Carla, and providing more insight into their relationship. Ester Expósito starred alongside Escamilla in this mini-series.
In "Elite Short Stories: Samuel Omar" (2021), Escamilla continued his portrayal of Samuel García Domínguez, the mini-series exploring Samuel's interactions with Omar, offering fans a deeper understanding of their connection. The series featured main stars Itzan Escamilla and Omar Ayuso.
Other Projects
Itzan Escamilla played the role of Sergio in the 2019 film "Planeta 5000" – directed by Carlos Val and written by Alexis Barroso and Carlos Val, the movie delves into the lives of young characters Sergio and Iris, both entangled in a perilous cult. The film's title is taken from the song "Planeta 5000", which encapsulates Sergio's aspirations to join the cult, and Iris's desire to break free from it, with main co-stars Kimberley Tell and Críspulo Cabezas.
Itzan Escamilla added to his accomplishments by lending his voice to the character Jack Redfield in the animated series "The Idhun Chronicles". The series is based on the fantasy novel trilogy "Memories of Idhun", and follows a young girl and her companions' quest to save a magical world from a tyrannical sorcerer, co-starring Michelle Jenner and Sergio Mur.
He next appeared as Pablo in the short film "Chaval" (2021). Directed by Jaime Olías and written by Celia C. Garcia and Jaime Olías, the story revolves around Pablo, a young man from the neighborhood, who meets his friend Néstor early in the morning. While they wait for a van to pick them up, Pablo's mother incessantly calls him to return home. The film offers a snapshot of their interactions, and the dynamics of their environment. Escamilla shared the screen with main stars Mateu Bosch and Eva Llorach, contributing to the short film's narrative depth.
Continuing his impressive career, Itzan Escamilla is currently involved in the upcoming TV series "Midnight Family". Set to debut in late 2023, the show portrays the story of Marigaby Tamayo, an ambitious medical student who dedicates her nights to saving lives across the diverse and captivating backdrop of Mexico City. Operating aboard her family's privately owned ambulance, Marigaby's experiences unfold against the contrasts of the city. Escamilla is set to play a role in the series, alongside main stars Deborah Domínguez, Asbel Ramses, and Diego Calva, among others.
Net Worth
According to authoritative sources, Itzan Escamilla's net worth is estimated at over $1 million as of mid-2023.
Personal Life, Dating, Is He Gay?
Itzan Escamilla is very secretive about his personal life, so hasn't talked much about his romantic relationships to the media. He was linked to his "Elite" co-star Carla Diaz, but they are just friends. Moreover, his secretive nature spawned some rumors, including him being gay. However, he hasn't shared anything on the matter, though a picture of him kissing a guy on the cheek published on his Instagram account resulted in more affirmative comments about him being gay.
Nevertheless, Itzan is currently single, focused on his rising career, and until he comes forward with more info, we can only speculate about his sexuality and love life overall.
Appearance and Body Measurements
Itzan Escamilla has dark brown hair and brown eyes. He stands at a height of 5ft 8ins (1.73m), while he weighs approximately 150lbs (67kgs). His vital statistics are 44-30-38, and his biceps are size 14.