Judah Lewis is an American actor who played Caleb Barlow in the 2014 Lifetime TV movie "Deliverance Creek," which allowed him to land a few minor roles in 2015, launching his career. He didn't plan on getting into acting until two to three years before his debut; seeing a particular movie ignited that spark. Judah played the supporting role of Chris Moreno in the comedy-drama film "Demolition", with Jake Gyllenhaal and Naomi Watts as leads.
He also briefly appeared on-screen as the young version of Johnny Utah, the main star of the action thriller "Point Break," and narrowly lost the role that might have skyrocketed him to international stardom; English actor Tom Holland enjoyed that turn of events instead. Here's more about Judah, who played the male lead in the "Suitable Flesh" horror film in 2023 following a break from acting.
Early life and education
Judah Lewis was born on 22 May 2001 in the USA to a Jewish family – his middle name might be Sun, as he goes by Judah Sun Lewis online. Judah's parents, Mark and Hara Lewis, are acting teachers in Los Angeles. His father is of Irish descent with some German and English ancestry, while his mother is an Ashkenazi Jew. Judah's paternal grandparents lived in Pennsylvania, while his maternal grandfather resided in Illinois.
His parents homeschooled him and cast him in minor roles at their local drama school, Kids Interactive Theatre, which they started when he was four. However, Judah admitted in the Hollywood Reporter interview that he was not a young prodigy or even interested in acting growing up. His parents chose him for roles because they had difficulty finding a babysitter, or didn't want to pay for one when they could bring him to work.
Source of career
Judah said that his passion for acting surprised even him. He was 10 when he watched the 2011 Martin Scorsese-produced and directed movie "Hugo." The lead actor, Englishman Asa Butterfield, captivated him, and Judah thought, 'I want to do that!'
Judah likely wanted to present himself in the best light with his limited acting background, so he landed a role in the "Deliverance Creek" TV movie in 2014. Although it was about the American Civil War, the film is surprisingly produced by the author of many tear-jerking romance novels and movies, Nicholas Sparks. Thus, his inexperience came across as charming.
Career
Judah had an unremarkable role in "CSI: Cyber", but found a lucky break in the "Demolition" and "Point Break" movies. The audition tape, recorded on his iPhone, impressed the director of "Point Break" Jean-Marc so much, that they had a few calls over Skype to discuss scenes before Judah filmed them in person. That and the relatively short screen time suggest that the director created the role of the young Johhny Utah just for Judah.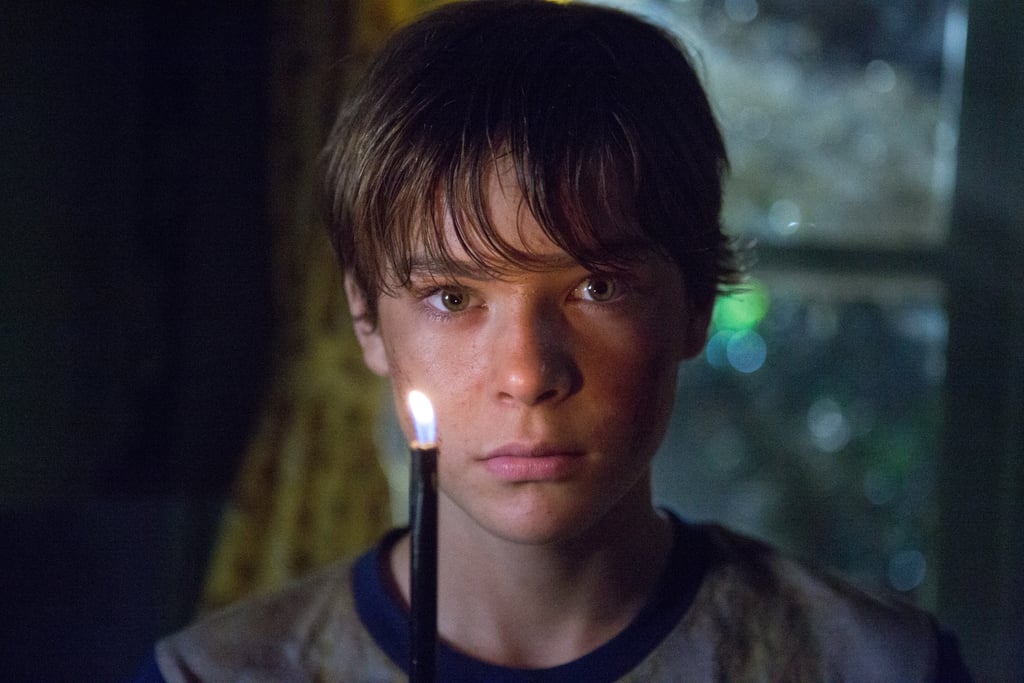 That wasn't the only time; Judah played the leading character in the teen black comedy slasher movie "The Babysitter" alongside Samara Weaving, Hana Mae Lee, Bella Thorne, and Robbie Amell. While the movie was released in October 2017, it was filmed in 2015 and completed before December 2016, when Netflix bought the rights to its release. Judah had many ideas for character development, and expressed them to the producer and director, McG. It's unclear how many of his suggestions affected the character of Cole Johnson, but the 2020 sequel, "The Babysitter: Killer Queen," certainly did. Judah explained in the interview with YouTuber kinowetter in September 2020, 'McG is such an unbelievably collaborative director. He gave me space to bounce ideas off of him, improvise stuff, and work on different things. I think parts of this film are imbued with little pieces of me.'
Judah also auditioned to play Peter Parker in the 2015 second reboot movie, "Spider-Man: Homecoming". He was among the top six of 1,500 considered boy actors, and was flown to Atlanta, Georgia US, to record a screen test with five others two weeks before the production began. Marvel was filming "Captain America: Civil War," so Judah would have been introduced there in 2016. Tom Holland ultimately won the role in late June, remained the lead cast member when the movie premiered in 2017, and became a multi-national movie star.
Taking a break
After "The Babysitter," Judah was picky about the projects that he would be associated with, judging by the number of opportunities he's had. Therefore, he only appeared in a few episodes of the 2016 TV series "Game of Silence", before appearing in the Canadian horror mystery movie "Summer of 84", and the Netflix family film "The Christmas Chronicles."
In 2019, he played Connor Harper, one of the leads in the thriller "I See You", and dedicated 2020 to starring in sequels. Besides returning as Cole Johnson, Judah reprised his role as Teddy Pierce in "The Christmas Chronicles 2."
Judah then went on an unexpected hiatus from acting for about three years afterwards. In the People magazine interview in 2018, he hinted at it: 'My parents taught me to stay humble and grounded. All the projects and the work is secondary to being a kind, gracious human. My family doesn't care, in the best way possible, about whether I work, so there's no pressure around it.'
Returning to acting
While he remained active on social media, particularly his Instagram, @judah_lewis, his fans didn't know much about Judah's career goals until the announcement of the horror movie "Suitable Flesh." Starring Judah and Heather Graham and directed by Joe Lynch, who directed movies such as "Mayhem" released in 2017, and "Wrong Turn 2: Dead End" from 2007, it delivered a thought-provoking yet scary and erotic take on H.P. Lovecraft's short horror story "The Thing On The Doorstep."
Many also feel that Judah foreshadowed a change when he told People magazine representatives that 'he definitely has a dream of directing, is passionate about film and the film industry, and loves being on the other side of the camera.'
Judah isn't afraid of flying, as he took a ride in a presumably two-seater plane in 2022. Moreover, Judah has traveled to New Zealand, France, Thailand, and Iceland.
Favorite things, hobbies, and interesting facts
Judah said that his favorite Christmas-themed movie was "Elf ", and that he and his family watched it yearly. He also enjoys watching thrillers and horror movies, and has a burning desire to pinpoint the bad guy within five minutes. Judah couldn't do that while reading the script for "I See You", and spent the entire night reading it to get to the plot twist. He wants to work with director Richard Linklater, who he thinks is a genius – the movies that Richard directed, "Boyhood" and "Before Sunrise" are Judah's favorites.
Dancing in "Demolition"
Judah also unexpectedly became a dancer; he said that he learned that the "Demolition" director, Jean-Marc Vallée, was a DJ when he auditioned. Jean-Marc presented a playlist of six songs, and told Judah that they defined his character, in his opinion. He played about 10 seconds of each track so that Judah could sway to their tune. Consequently, the movie had more dancing scenes than planned.
Sadly, they were obscure, so all he remembers is that one was Free's "Mr. Big," another was entitled "Baby Blue," and the third was recorded by the band The Chocolate Watchband. Judah's favorite scene in the film was the car chase with Kurt Russell, with whom he was honored to share the stage, and loved the adrenaline and the special effects. Judah was understandably stunned when the Canadian Oscar-nominated director died from a heart attack at 58 in December 2021.
Connections with Asa and Tom
An interesting fact is that Tom Holland played one of actress Naomi Watts' sons in the tsunami drama "The Impossible" in 2012, when he was 16, while Judah played Naomi's son in "Demolition" in 2015, about a month shy of his 15th birthday. Moreover, Asa Butterfield, who inspired Judah's foray into acting, became his competitor when the two fought four other actors for the role of Peter Parker during the screen tests in May 2015. Some publications even falsely reported that Asa won the part.
Personal life, girlfriend
Judah has never shared details about his romantic interests or preferences. He took pictures of three actresses, Carolina V. Marie and Emily Lind in 2019 and Ali Skovbye in 2020, and posted them on Instagram. In the post descriptions, he included the name of an Elvis Presley song and poems by Emily Dickinson and W.B. Yeats, respectively, but provided no other indicators of a brewing romance.
Physical characteristics, clothing style
Judah has medium-long light brown hair and hazel eyes. He's 5ft 9ins (1.75m) tall, weighs 140lbs (63kgs,) and has a slim physique with a chiseled six-pack abs that look like an eight-pack in some modeling shots. His style often involves a leather jacket, a lumberjack shirt, a hoodie, and a slicked-back or parted hairstyle.
Judah captured attention with his boyish charm and looks. However, some fans are convinced that he was related to actress Hailee Steinfeld, as the resemblance was uncanny in the pre-puberty pictures. Interestingly, Hailee's father is Jewish, but her mother isn't, the opposite of Judah's parents' ancestry.
Net worth
Judah's net worth is probably close to $2 million. He's appeared in several movies with multi-million budgets – which don't necessarily reflect actor's salaries – but admitted that he isn't money-driven, and presumably still lives with his parents in Los Angeles. Judah's best-known films were mainly produced by Netflix; while the company doesn't make its project budget public, it finances indie projects and pays rising stars handsomely, and Judah starred in two notable movies and their sequels. Contrastingly, we can presume that he got a small cut of the $10 million budget for "Demolition."