The American actor Mark Margolis is perhaps best remembered for portraying Hector Salamanca in the TV series "Breaking Bad", and in its spin-off, "Better Call Saul." He's also known for his appearances in the film "Scarface," and the TV series "Your Honor."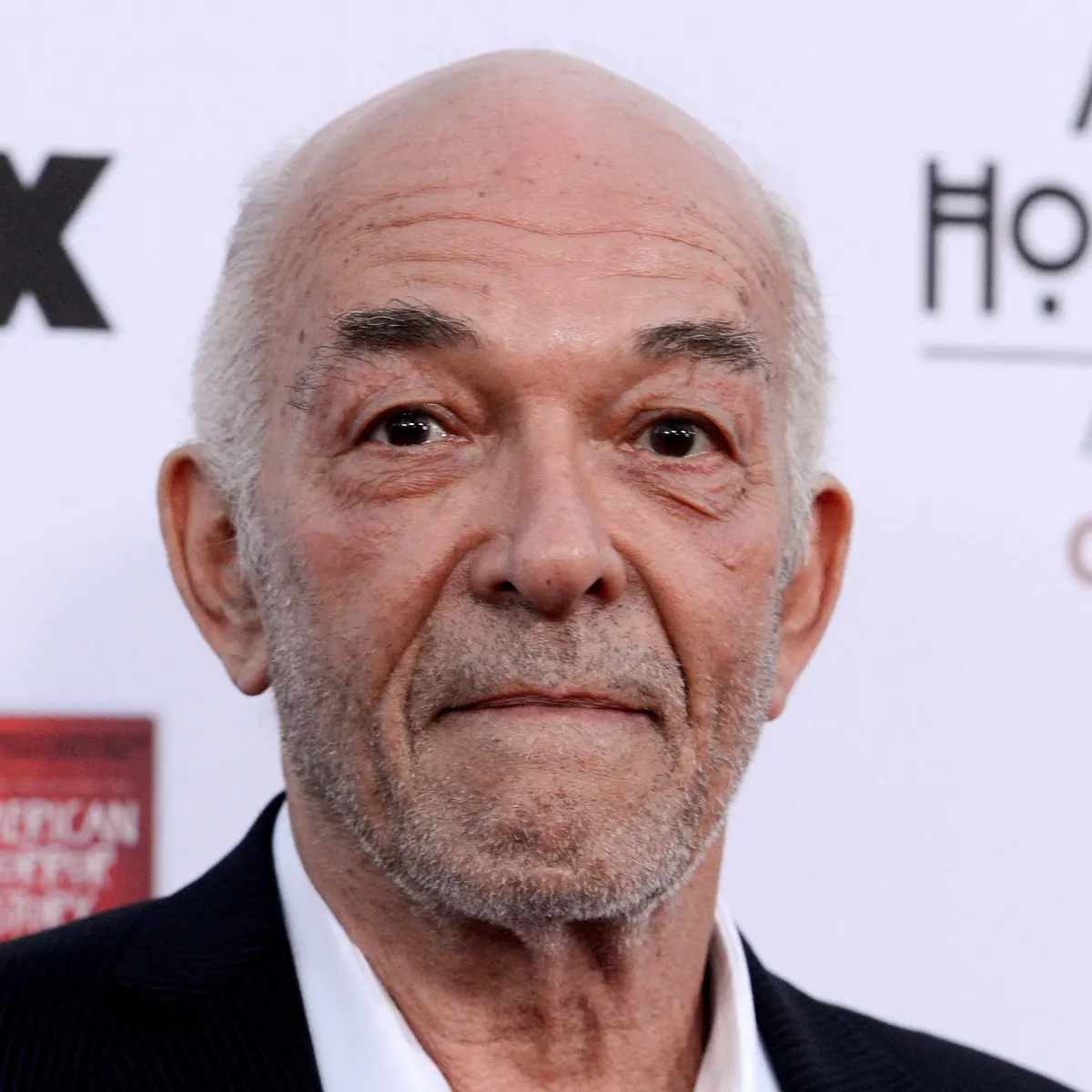 Age, Early Life, and Education Background
Mark Margolis was a native of Philadelphia, Pennsylvania, born under the Sagittarius zodiac sign on 26 November 1939. He was the son of Fanya Fried and Isidore Margolis, and was brought up together with his brother, Jarome Margolis, in a close-knit Jewish household.
Margolis enrolled at Temple University, based in Philadelphia, to study Drama. He soon afterwards dropped out, and moved to New York City to pursue an acting career. Margolis honed his acting skills at Actors Studio, where he was trained by the famous late actress and acting coach, Stella Adler, and received further training from Barbara Loden and Lee Strasberg.
Theatrical Works and Film Appearances
After completing his training at Actors Studio, Mark began by performing in several plays. He appeared in the Broadway production of the Shakespearean project "Infidel Caesar", then later created a touring theater firm named Blue Dome – Mark was credited with at least 50 Off-Broadway productions.
Margolis appeared in hundreds of films and TV series throughout his acting career, which spanned over four and a half decades. He often played villainous roles, and in 2012, he told "The Forward" (formerly "The Jewish Daily Forward") during an interview, 'You don't play villains like they are villains…You play them like you know exactly where they are coming from. Which hopefully you do.' In 1976, Mark made his film debut in the pornographic comedy "The Opening of Misty Beethoven." He appeared in one more film in the '70s, then in the '80s, he appeared in at least 11 films, including the Brian De Palma-directed 1983 crime drama "Scarface" playing Alberto the Shadow, which was a box office hit, and starred the likes of Al Pacino, Steven Bauer and Michelle Pfeiffer.
In 1994, Margolis shared the screen with Jim Carrey in the acclaimed comedy "Ace Ventura: Pet Detective." He during the decade, went on to appear in various other films including the 1990 Chuck Norris-starred martial arts movie "Delta Force 2: The Colombian Connection," the 1998 Darren Aronofsky-directed psychological thriller "Pi," the 1999 Arnold Schwarzenegger-starred action horror, "End of Days," among others.
Margolis began the 21st century with an appearance in the 2000 psychological drama "Requiem for a Dream," which was followed by a dozen other film roles, including in the horror crime thriller "Hannibal" in 2001, the Hugh Jackman-starred epic romantic drama "The Fountain" in 2006, the Ben Affleck-directed crime thriller "Gone Baby Gone," among others.
Margolis appeared in numerous films in the 2010s too, including the psychological horror "Black Swan" in 2010, the fantasy action "Immortals" in 2011, and the epic biblical drama "Noah" in 2014. Some of his recent film appearances were in the 2020 LGBT-rated drama "Minyan", and the 2022 film "Every Last Secret."
TV Appearances and Other Works
Between 1985 – 1989, Margolis portrayed Jimmy in 16 episodes of the spy thriller "The Equalizer," and his next notable appearances were in the NBC soap opera "Santa Barbara" (1991), and the prison drama "Oz" (1998-2003). In 2009, Margolis landed his career-defining guest role of the elderly vicious drug baron, Hector Salamanca, who was affiliated to the Juarez Cartel in the AMC crime drama "Breaking Bad," which stars the likes of Bryan Cranston, Aaron Paul, Dean Norris and Anna Gunn; Mark appeared in eight episodes (2009-2011).
Margolis went on to appear in two or three episodes of various other TV series including the police procedural drama "Blue Bloods" in 2011, the sci-fi crime drama "Person of Interest" in 2011 and 2012, and the drama "The Affair" in 2015.
From 2016 to 2022, Margolis reprised his role of Hector Salamanca in the AMC legal crime drama, "Better Call Saul." During the filming of the TV series, he fell to the floor, and after he was examined at the hospital was found to have sustained a small swelling on his brain. Luckily, the injury wasn't life-threatening, and he recovered shortly after undergoing surgery.
During this period, Margolis had to give up a few movie and TV roles, but he still appeared in 22 episodes (2012-2022) of the legal drama. Most recently, in 2023, Mark appeared in two episodes of the Bryan Cranston-starred drama "Your Honor."
Margolis portrayed a bartender in the music video for Madonna's song "Bad Girl" in 1993. In 2003, he voiced Tramp in Rockstar Games' stealth game "Manhunt."
Award Nominations
Margolis' scene-stealing performance in "Breaking Bad" saw him nominated for five awards – in 2012 for a Primetime Emmy Award for Outstanding Guest Actor in a Drama Series, for two Gold Derby Awards for Best Actor (2012 and 2019), a Saturn Award for Best Guest Performance in a Television Series in 2012, and an Online Film & Television Association (OFTA) Award for Best Guest Actor in a Drama Series in 2012.
Personal Life
Margolis walked the aisle with Jacqueline Petcove on 3 June 1962. Jacqueline, who was born on 22 November 1939 (83 years old) in Queens, New York City, is an actress, known for her appearances in the films "Summer of Sam" in 1999, "City Hall" in 2003, and "Mental Health" in 2013. The duo welcomed a son they named Morgan H. Margolis, in 1966. Morgan followed in his parents' footsteps to become an actor, and is perhaps best known for his performances in the TV series "Star Trek: Enterprise" (2001-2005), and the films "3000 Miles to Graceland" (2001), and "Venus & Vegas" in 2010. In addition to acting, Mark's only son is the Chief Executive Officer (CEO) of Knitting Factory Entertainment (KFE). Mark and Jacqueline's union lasted for 61 years until his passing. The "Breaking Bad" actor followed the Judaism religion.
Death
Margolis was 83 when he passed away at the East Harlem, New York City-based Mount Sinai Hospital, on 3 August 2023. His death, which was confirmed by his son Morgan, came after a brief illness. Many fans, friends, and co-stars including his "Breaking Bad" castmates Giancarlo Esposito and Bryan Cranston expressed their condolences to his family – the former wrote on his Instagram account 'I am deeply saddened by the passing of my dear friend and dynamic human Mark Margolis. You made me laugh, made me cry.' The writer and producer of "Breaking Bad" and "Better Call Saul" also expressed his condolences on Twitter, remembering Margolis for his skillful performance.
Height, Weight, and Physical Appearance
Margolis was of White ethnicity, had a pair of gray eyes and brown hair. He stood 5ft 10ins (1.80m); his weight was unknown.
Net Worth
Margolis had over 160 film and TV titles to his name. He'd carved a niche for himself in the American entertainment industry, which had seen him accumulate a decent net worth of approximately $2.5 million at the time of his death.