Who is Mauricio Islas?
Mexican actor Juan Mauricio Islas Ilescas was born under the zodiac sign Leo on 16 August 1973 in Mexico City. He has 50 acting credits, and is perhaps known best for starring as Jose Vicente Solis Armenta 'El Capo' in all 60 episodes of the 2017 crime action adventure series "Perseguidos", which also starred Iran Castillo and Saul Hernandez, and follows several convicts as they're hiding from the police.
Mauricio's currently shooting for the upcoming movies "The Fifth Sun" and "Tras el Reflejo".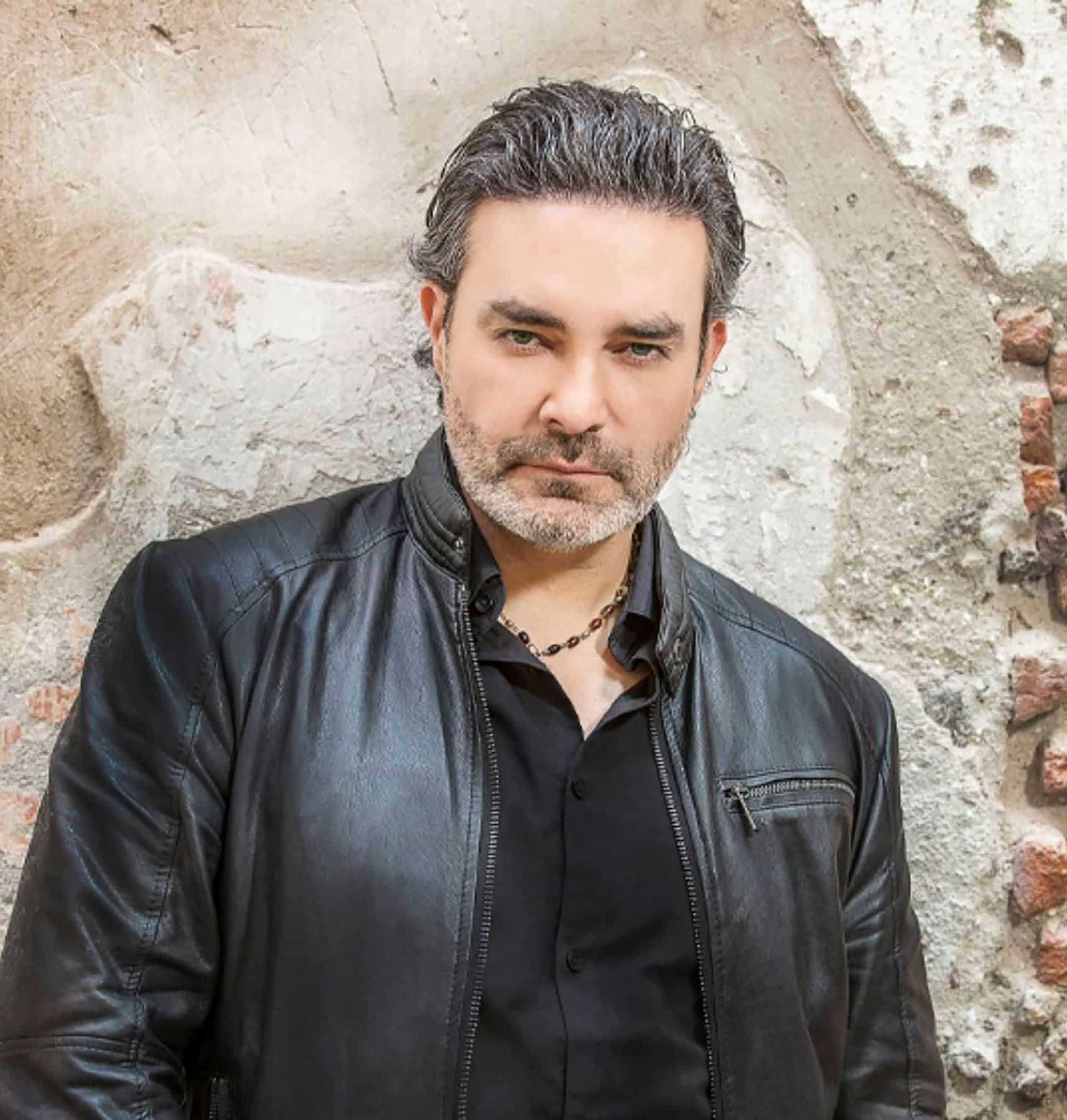 Education and early life
Mauricio was raised in Mexico City alongside his two older brothers, by their father Juan Islas who was a businessman, and mother Rosalinda Ilescas who was a housewife; not many other details are known about Mauricio's family, because he respects their privacy.
He studied at a local high school in Mexico City and was perhaps mostly into sports during his time there; Mauricio was on his school's soccer and basketball teams, while he also enjoyed playing football and tennis. He was spotted by a talent scout in 1990, aged 17, and thus launched his acting and modelling career.
Mauricio matriculated in 1991, and then focused on working his way up in the entertainment industry, rather than enrolling at college.
Roles in TV series
Mauricio's debut TV series role was playing a supporting character in three episodes of the 1992 drama "Carrusel de las Americas", and the following year saw him star as Alfredo in the action adventure "Magica Juventud", which also starred Hector Soberon and Ramon Abascal, and follows the lives of several teenagers in the 1990s.
In 1994 and 1995, Mauricio played Freddy Landeros in 57 episodes of the adventure musical "Volver a Empezar", which also starred Rafael Sanchez Navarro and Yuri, and follows the life of pop star Reny. The remainder of the '90s saw Mauricio appear in the 1996 romantic drama "Pobre Nina Rica", the 1998 romantic drama "Mi Pequena Traviesa" and the 1999 action adventure mini-series "A Christmas Carol".
In 2001 and 2002, he played Alejandro Ramirez Insunza in all 95 episodes of the romantic drama "The Spring", which starred Olivia Bucio and Adela Noriega, and follows two young adults from rival families who've fallen in love.
The year 2005 saw Mauricio star as Gabriel Campuzano in all 148 episodes of the romantic action "Los Plateados", which also starred Tamara Monserrat and Humberto Zurita, and follows the members of the bandit group Silverplated who stole silver from several routes in the 19th century. The remainder of the 2000s saw Mauricio star in the romantic drama "Amores de Mercado" and the romantic crime drama "A Chance to Love" both in 2007, and the 2010 romantic drama "Fierce Angel".
In 2013 and 2014, he played Sebastian Montesinos in all 105 episodes of the romantic drama "Destino", starring alongside Paola Nunez; it follows two young adults who've fallen in love.
Some of Mauricio's most recent roles in TV series have been playing a supporting character in two episodes of the 2020 comedy "De Brutas, Nada", Marcos in the 2021 episode "El Juez" of the drama "Un dia Para Vivir", and Emilio Garcia Fuentes in a 2023 episode of the drama "La Mujer de mi Vida".
Roles in movies
Mauricio's debut film role was playing Demian Ventura Camargo in the 2001 action family adventure "Primer Amor… Tres Anos Despues", which starred Kuno Becker and Anahi, and was written by Maria Eugenia Cervantes Balmori; it follows the love lives of several young adults.
In 2002, Mauricio played the lead character Sergio in the popular drama "Critical Point", which also starred Evangelina Sosa and Mariagna Prats, and was written and directed by Paco del Toro; it follows the lives of two couples. A couple of Mauricio's following roles were in the 2005 drama "Don de Dios", the 2006 action "Ambiciona" and the 2009 thriller "El Cartel".
In 2011, he played Matias Parga in the action thriller "Against the Wind", which starred Fernando Lujan and Alejandro Calva, and was directed by Walter Doehner. It follows a woman who's been framed with fraud and the murder of her close friend, and the film won a 2012 Premios Canacine Award for Best Actress (Barbara Mori). Mauricio could then have been seen appearing in the 2015 romantic comedy "Entrenando a mi Papa", the 2016 biographical drama "Juan Diego: El Indio de Guadalupe" and the 2021 action thriller "Peligro en tu Mirada".
Most recently, in 2022, he starred as Pedro in the short mystery thriller "Secretos De Familia", which also starred Dobrina Cristeva and Julian Figueroa, and was written and directed by Daniel Otero Estevez. It follows the lives of members of the wealthy Cortes family.
Other credits
Mauricio produced the 2015 movie "Entrenando a mi Papa", and is the producer of the upcoming movie "Marilyn Monroe: Murder on Fifth Helena Drive", set to be released in 2024.
Some of his recent talk-show appearances have been in "El Hormiguero MX", "Sale el Sol" and "Noches con Platanito".
Wife and children
Mauricio rarely speaks about his love life in public, but it's known that he has been married and has two children.
He met Venezuelan singer Patricia Villasana in 1999, and they exchanged vows in a private ceremony on 29 November 2001, attended by more than 150 people; Patricia gave birth to their daughter Camila on 3 May 2002, but their divorce was finalized in 2006.
Since 2007, Mauricio's been in a relationship with Paloma Quezada; she's a non-celebrity Mexican who's followed by more than 25,000 people on Instagram, onto which she's posted nearly 1,000 pictures and videos. Paloma gave birth to their son Emiliano on 24 February 2011.
There are no other women whom Mauricio's perhaps dated, that we know about; he's in a long-term relationship with Paloma Quezada as of September 2023 and has a son with her, while he also has a daughter with former wife Patricia Villasana.
Interesting facts and hobbies
The magazine "Latin People" featured Mauricio on its 2008 list '50 Most Beautiful People'.
Together with musician Dave Navarro and former US President Donald Trump, Mauricio was on the judging panel of the 2007 Miss Universe Pageant.
More than 700,000 people are following Mauricio on Instagram today, and he's posted over 1,600 pictures and videos onto the network, with most of his videos featuring him telling jokes and speaking about his everyday life.
He's been to a number of South American countries and US states, mostly to shoot for his movies and TV series; Mauricio's also travelled to Europe and Australia, and his favorite city to visit is Miami, Florida (USA).
One of his favorite actors is Andy Garcia, and some of his favorite movies include "Dead Again", "Ocean's Thirteen" and "The Untouchables".
Appearance and net worth
Mauricio's age is 50. He has brown hair and eyes, weighs around 180lbs (82kgs) and is 5ft 11ins (1.8m) tall.
Mauricio's net worth's been estimated at over $500,000, as of September 2023.