Who is Nancy Juvonen?
Nancy is a film producer, and the co-founder of Flower Films. She's possibly best known for her work on popular romantic comedies, including "Never Been Kissed" (1999) and "50 First Dates" (2004), among many other popular projects.
Wiki: Age, Childhood, and Education
Nancy Juvonen was born on 18 May 1967, in Connecticut, USA, but grew up in Mill Valley, California USA. Of Finnish descent, she is the daughter of William H. Juvonen, an aviation industry executive, and Pam Juvonen. She attended the University of Southern California from which she obtained a degree in sociology and co-operative education.
Career
Before diving into the film industry, Nancy Juvonen held several odd jobs – she was a part of a dude ranch in Wyoming, and a private flight attendant. Moreover, she worked for an artist who was trying to fight against homelessness. Eventually, she started working as an assistant to Clarence Clemons, one of the members of the E Street Band.
It was in 1993 that she met Drew Barrymore, since becoming best friends, but also business partners, as the two launched Flower Films in 1995.
Juvonen's first film production was "Never Been Kissed" (1999), starring Drew Barrymore and David Arquette, about a journalist who goes undercover in high school and experiences the challenges of teenage life. It was a box office success, grossing over $84 million worldwide.
Juvonen continued her career with several notable films. She first produced "Charlie's Angels" (2000), starring Cameron Diaz, Drew Barrymore and Lucy Liu, a trio of female spies battling crime, which was a major hit, grossing over $264 million worldwide. In the sequel "Charlie's Angels: Full Throttle" (2003), with the same stars, the Angels take on new adventures. It also did well at the box office, grossing over $259 million globally.
Meantime, she'd followed up with "Donnie Darko" (2001), a cult classic featuring Jake Gyllenhaal dealing with mysterious events in his life. While not a huge box office success initially, it gained a strong following over time.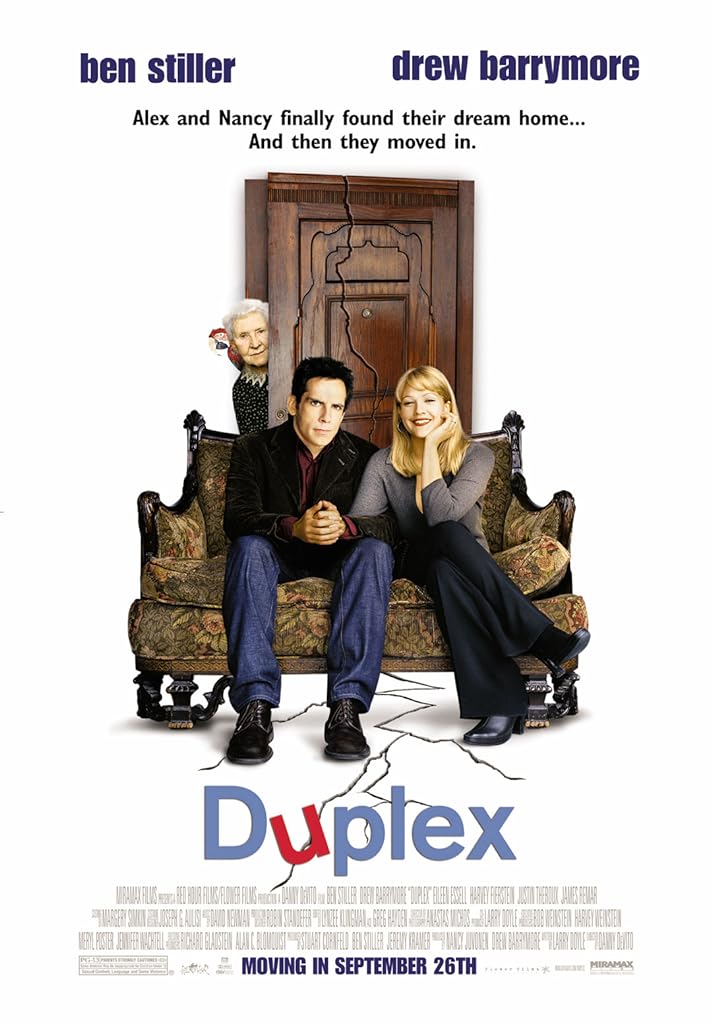 Juvonen then produced "Duplex" (2004), starring Ben Stiller and Drew Barrymore as a couple dealing with an eccentric neighbor. The film earned over $19 million worldwide, though it wasn't as big a hit as her previous works.
Juvonen continued her successful producing career with "50 First Dates" (2004), starring Adam Sandler and Drew Barrymore. The film follows a man who falls in love with a woman with short-term memory loss., and was also a box office hit, grossing over $196 million worldwide.
She then worked on "Fever Pitch" (2005), with Drew Barrymore and Jimmy Fallon in the lead roles, a romantic comedy about a baseball-obsessed man. While not as lucrative as some of her other projects, it still managed to gross around $50 million globally.
In 2007, Nancy Juvonen served as the executive producer for "Music and Lyrics, starring Hugh Grant and Drew Barrymore. The film revolves around a washed-up musician who teams up with a quirky lyricist to write a hit song. It performed well at the box office, grossing over $145 million worldwide.
Juvonen was the executive producer of "Whip It!" (2009), a film directed by Drew Barrymore. The movie's main stars included Ellen Page and Drew Barrymore, in the story of a small-town girl who joins a roller derby team. While it didn't achieve massive box office success, it received critical acclaim for its empowering message towards women.
The same year, Nancy was the producer of "He's Just Not That Into You". The film featured an ensemble including Ben Affleck, Jennifer Aniston, Drew Barrymore, Jennifer Connelly and Scarlett Johansson, and explored various romantic relationships and the complexities of dating. The movie performed well at the box office, grossing over $181 million worldwide.
Nancy Juvonen transitioned to television as the executive producer of the TV series "Charlie's Angels" (2011), a reboot of the popular franchise, and featured actresses Annie Ilonzeh, Minka Kelly, and Rachael Taylor as the new trio of Angels, following their adventures as crime-fighting spies. However, the series had a relatively short run, and faced mixed reviews from critics.
Juvonen was a producer for "How to Be Single" (2016), a romantic comedy film starring Dakota Johnson, Rebel Wilson, and Leslie Mann. The film explored the lives and dating experiences of single women living in New York City, achieved moderate success at the box office, grossing over $112 million worldwide.
In 2019, Nancy served as an executive producer for another reboot of "Charlie's Angels". This time featuring Kristen Stewart, Naomi Scott and Ella Balinska as the Angels, and followed their high-octane missions as spies. Despite having a strong female cast, the movie faced mixed reviews and a lukewarm box office performance.
Juvonen's most recent work as a producer was "The Stand-In" (2020), stars included Drew Barrymore and Michael Zegen. The film follows a disillusioned stand-in actress who switches places with a celebrity to find a new sense of purpose. It had a limited release, and didn't achieve significant box office success, making around $148,000 worldwide.
Net Worth
According to authoritative sources, Nancy Juvonen's net worth is estimated at $20 million, as of late-2023.
Personal Life, Married, Husband, Children
Nancy Juvonen and comedian Jimmy Fallon met on the set of "Saturday Night Live", became engaged in August 2007 when Fallon proposed on the dock at sunset with a Neil Lane-designed engagement ring at Nancy's family home in Wolfeboro on Lake Winnipesaukee in New Hampshire; they married on 22 December 2007. The couple has two daughters born in 2013 and 2014, via gestational surrogacy.
Appearance and Body Measurements
Nancy Juvonen has blonde hair and blue eyes. She stands at a height of 5ft 4ins (1.63m), weighs approximately 130lbs (58kgs), with vital statistics of 32-26-32, and bra size 32B.