Shawn Wayans
Any comedy fan in the USA will be more than familiar with the Wayans showbiz family, especially brothers Marlon and Keenen. Shawn Mathis, the second-youngest of the ten Wayans siblings, was born on 19th January 1971, in New York City, and is known for his contributions to the entertainment industry as a comedian, screenwriter, producer, and actor.
Shawn's parents, Howell Stouten Wayans and Elvira Alethia Green, worked as a supermarket manager and social worker respectively until their retirements. The Wayans family were once Jehovah's Witnesses – it's unclear when they left the religion. Elvira passed away in July 2020 just one day after her 82nd birthday, whereas her husband died in April 2023 aged 86.
The actor's childhood home was in the Robert Fulton housing project of Manhattan, NYC. In 1989, he matriculated from the Bayard Rustin High School for Humanities, and apparently decided against going to college. With his 6ft 1in (185cm) height and 190lbs (86kg) weight, Shawn has always had a commanding on-screen presence, which has helped him enormously during his career.
Career
Shawn's first credited acting role was in 1988, when he made a cameo in the blaxpoitation parody film "I'm Gonna Git You Sucka". Coincidentally, the movie was his brother Keenen's directing debut and featured many well-known African-American actors of the genre, including Jim Brown and Isaac Hayes.
Two years later, Shawn joined the cast of Fox's "In Living Color", a comedy sketch series also created by his brother Keenen. Over half of the Wayan siblings (Dwayne, Damon, Marlon and Kim) were part of the show in some aspect; from 1990 to 1993, Shawn was a featured performer in the series while juggling other projects, namely guest-starring appearances in "MacGyver" and "Hangin' with Mr. Cooper".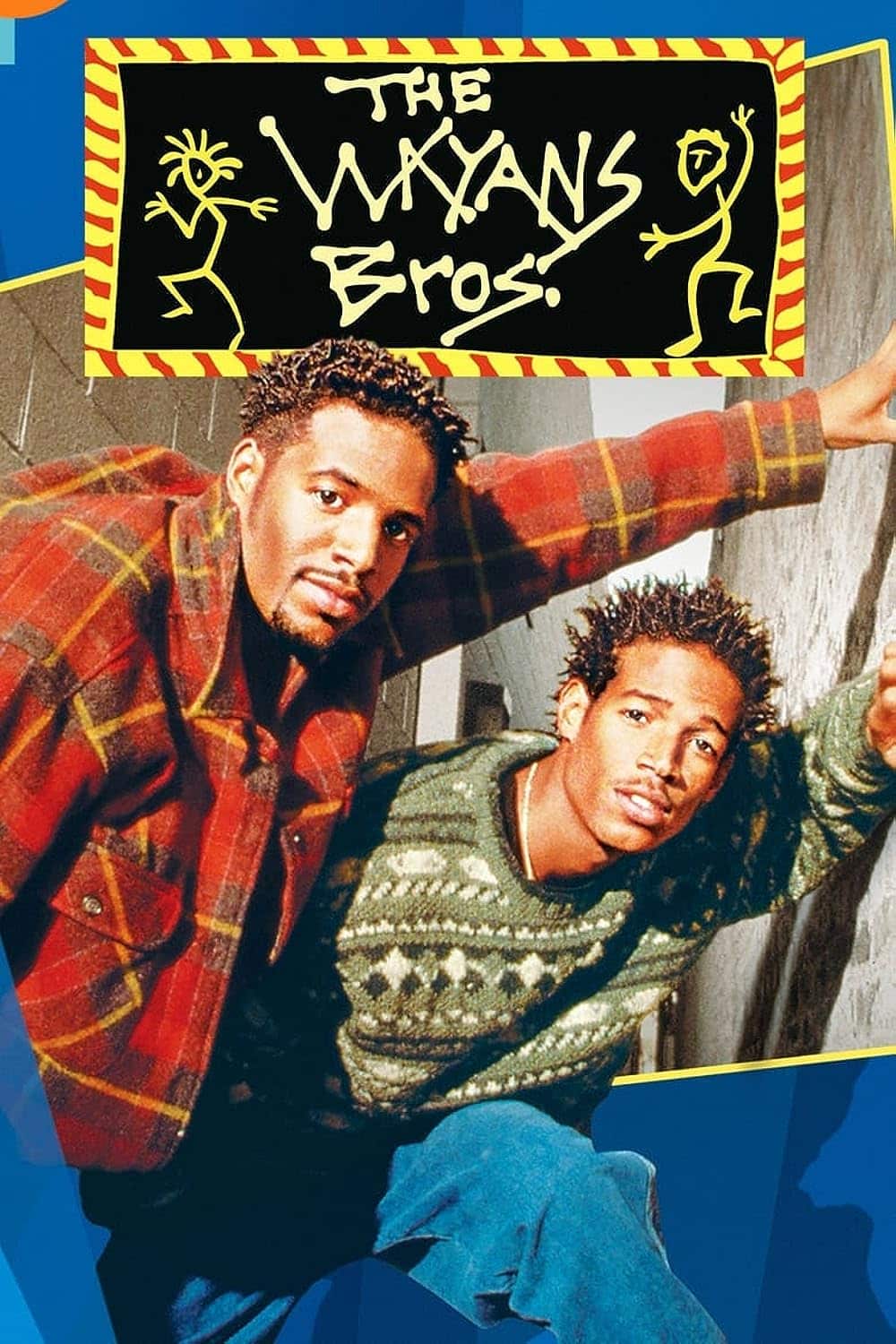 Shortly afterwards, Shawn and his brother Marlon created and starred in "The Wayans Bros.", a WB sitcom that ran from 1995 to 1999, in which Shawn played a womanizing bachelor and the owner of a small newsstand, whereas Marlon's character was generally considered the dimwitted and uncouth younger brother, who supplied most of the comic relief with his outlandish storylines.
In 1996, Shawn co-executive produced, co-wrote, and starred in "Don't Be a Menace to South Central While Drinking Your Juice in the Hood". The comedy movie was directed by Paris Barclay and parodied many popular urban movies of the early 1990s, with its title being a mix of "Menace II Society", "South Central Juice", and "Boyz n the Hood".
Shortly afterwards, Shawn began voicing Toof in the animated children's series "Waynehead", created by his brother Damon, and based on his real-life childhood experiences. Although most of Shawn's career has been based on him working with his siblings, in 1999 he had a supporting role in the Canadian-British thriller "New Blood", which was written and directed by Michael Hurst.
The end of the millennium brought with it a huge career boost for Shawn, as he and Marlon co-starred in "Scary Movie", the hit film directed by older brother Keenen. The comedy satire spoofed "Scream" and "I Know What You Did Last Summer", which were wildly popular at the time, but also included elements of "The Blair Witch Project", "Friday the 13th", and "The Shining", to name a few.
Shawn's character, a closeted high school athlete named Ray Wilkins, was a fan favorite thanks to his comedic timing and inappropriate sexual jokes. The actor reprised his role in "Scary Movie 2" – which he also co-wrote and co-executive produced, much like its prequel – but left the franchise after Ray apparently ended his relationship with Brenda Meeks (played by Regina Hall).
🎬'White Chicks' starring Shawn Wayans and Marlon Wayans premiered in theaters 17 years ago today, June 23, 2004 pic.twitter.com/BJkuNr7v4C

— RetroNewsNow (@RetroNewsNow) June 23, 2021
Three years later, Shawn and Marlon starred in Keenen's cult classic comedy "White Chicks". The brothers played two FBI agents who, after a botched drug bust, are forced to disguise themselves as white, blonde heiresses Brittany and Tiffany Wilson. Despite the movie being panned by critics and plagued with racism claims, it grossed over $113 million at the worldwide box office, and is regarded as one of Keenen's most memorable projects.
In 2006, Shawn once again worked with his brothers Marlon and Keenen on "Little Man", which he also co-wrote and co-produced. The actor played Darryl Edwards, a man who mistakes dwarf criminal Calvin Simms (played by Marlon) for his adopted son. Despite being commercially successful, "Little Man" received three Golden Raspberry Awards – also known as "Razzies" and awarded to the worst movies of the year – and was, once again, lambasted by critics.
Since "Little Men", Shawn has had just one TV role and one movie role, spurring rumors that he had retired from acting. In the late 2000s, he participated in the documentaries "Why We Laugh: Black Comedians on Black Comedy", and "For the Bible Tells Me So". These days, the "Scary Movie" star is focusing on stand-up comedy and has a handful of upcoming concerts in Texas, which will take place between October and December 2023.
Personal Life & Net Worth
Unbeknownst to many, Shawn has three children named Illia, Laila and Marlon whom he shares with his low-key ex-, Ursula Alberto. Since playing a closeted character in "Scary Movie", Shawn's sexuality has been the topic of many rumors; however, in 2013, during a brief interview with Clay Cane for BET.com, he and brother Marlon vehemently denied being gay.
"There is always the gay rumor. Anybody who makes a million dollars is gay," Shawn said. "…Did we come out with the YMCA wig or something?"
As for Ursula, the glamorous brunette has come under fire for her previous support of Donald Trump. These days, the real estate investor and personal trainer mainly uses her Instagram to post workout tutorials; however, she was accused of being a "Trumper" in 2020, when gossip blogs picked up on her many social media posts praising the former president, which have since been deleted.
Taking into account that Shawn and Ursula have never spoken about their time together, there's still plenty of doubt regarding the nature of their relationship, with some netizens believing that the actor "chose" the personal trainer to have his children so as to dispel the gay rumors, and fulfil his dream of being a father. With that said, both parties protect their privacy so well that we'll never truly know.
Thanks to his hit roles in successful comedies, as of August 2023, Shawn is worth an estimated $30 million, and is one of the richest Wayans siblings.