Tim Blake Nelson
The playwright and thespian Tim Blake Nelson was born on 11th May 1964, in Tulsa, Oklahoma, USA, and is oft-described as a "modern character actor". His most notable roles include portraying Dr. Pendanski in "Holes" and Samuel Sterns in the Marvel Cinematic Universe; however, he's also known for going behind the camera, having made his directing debut in 1997 with the Sundance-nominated "Eye of God".
Most recently, Tim tried his hand at another creative medium with the release of his debut novel, "City of Blows".
Family
Tim was born to a Jewish family; his father, Don Nelson, was a geologist and wildcatter, whereas his mother Ruth was a noted philanthropist and social activist, who just happens to be the sister of businessman George Kaiser (recently ranked the 476th richest person in the world with a multi-billion-dollar fortune).
Speaking of his mother in a 2022 interview, Tim said: "She and her parents passed down the credo that we are lucky to be alive; the very fact you're here is something you have to earn. A life should be lived in pursuit of tikkun olam." ("Tikkum olam" is a concept in Judaism that means to repair and improve the world).
The actor's maternal grandparents were from Germany, and moved to Britain in 1938, escaping the Nazis shortly before World War II and immigrating to the US in 1941. His grandmother, Kate Kaiser, was the daughter of Max Samuel, an affluent businessman known for inventing the suede rubber brush and being particularly generous to fellow members of the Jewish community. As for Tim's paternal family, little is known about them, although we can confirm that they were Russian-Jewish emigrants.
Tim studied at the Quartz Mountain Resorts Arts and Conference Center's Summer Arts Institute. In 1982, he matriculated from Holland Hall School and pursued a higher level of education at Brown University, where he studied under philosopher Martha Nussbaum, won an award for exceeding in classical studies, and was a member of the Phi Beta Kappa Society. He subsequently graduated from the prestigious Juilliard School in 1990.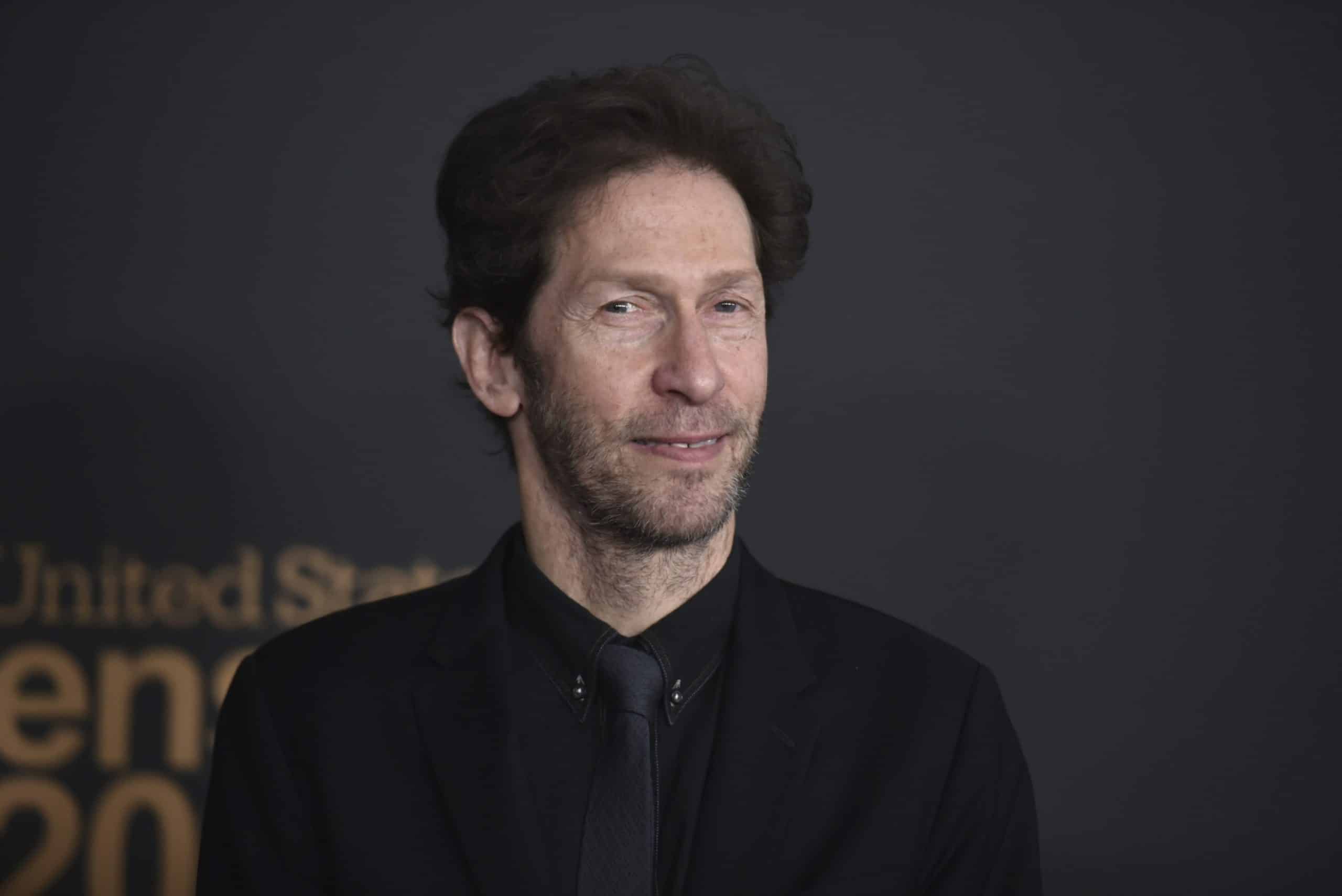 Career
Between 1989 and 1991, Tim was the co-star of comedy sketch show "The Unnaturals", which ran on what is today known as the Comedy Central. His castmates included Siobhan Fallon Hogan, John Mariano, and Paul Zaloom.
In 1992 after graduating from Juilliard, Tim produced his debut play, "Eye of God", at the Seattle Repertory Theatre: he also made his film debut in the comedy-drama "This Is My Life". Four years later, his second work, "The Grey Zone", premiered in New York State's MCC Theater, where his 1998 play "Anadarko" was also produced.
Tim switches easily from TV to film and theatre, as demonstrated by his varied acting credits over the decades. When playing Delmar in "O Brother, Where Art Thou?", directors Ethan and Joel Coen claimed that he was the only cast or crew member to have read Homer's "Odyssey", on which the 2000 satirical comedy-drama is loosely based.
Supporting performances are the actor's strong points, as he has dazzled in "Lincoln", "Syriana", and "Minority Report" amongst other feature films. More recently, he appeared in "The Incredible Hulk" and "Fantastic Four", and delivered a stellar portrayal of Ralph Myers in the legal drama "Just Mercy".
Tim Blake Nelson — Last seen in 'The Incredible Hulk' — returns as The Leader

He'll be the main villain in 'Captain America: New World Order' #D23Expo | https://t.co/OxeNjNjwTa pic.twitter.com/D2KXbWpHV1

— Fandom (@getFANDOM) September 10, 2022
Tim is also a talented narrator and notable figure in the off-Broadway scene, as he's performed at Playwrights Horizon, Soho Repertory Theater, and Manhattan Class Company to name a few venues. The actor has also directed film versions of "Eye of God" and "The Grey Zone", and was nominated for the Someone to Watch Award at the Independent Spirit Awards.
Some of the highlights of Tim's career include winning the Bronze Prize at the 1997 Tokyo International Film Festival for "Eye of God", the Best Director Award at the 2001 Seattle International Film Festival for "O", and the Freedom of Expression Award for "The Grey Zone".
The "Holes" star is currently on the board of directors of the Soho Rep Theatre and The Actors Center.
Tim joined forces with Ethan and Joel Coen once again upon starring in "The Ballad of Buster Scruggs", a 2018 western anthology film which had been in the works for almost two decades. After a small theatrical run, the movie was released on Netflix and received a positive reception, mostly thanks to Tim's show-stealing depiction of rugged cowboy Buster.
In 2023, it was confirmed that Tim had joined the cast of "Dune: Part Two". The upcoming sci-fi film has a lot to live up to, as its predecessor, "Dune", brought in over $400 million at the global box office, and boasted a star-studded cast, such as Gen Z icons Timothee Chalamet and Zendaya. Although no official release date has been confirmed for the time being, the movie will probably premiere sometime in 2024.
Personal Life
Tim currently resides in New York City with wife Lisa Benavides and their three sons: Henry, Teddy and Elijah. Not much is known about the Nelson brothers, but in December 2021 it was reported that Tim would produce and star in Henry's feature directorial debut, "Asleep In My Palm".
"We've been talking about collaborating since he was twelve years old, and this feels like a perfect way to begin," Tim said. The independent movie is set to release in late September 2023.
Meanwhile, Lisa is an actress and adjunct professor, who was raised in San Antonio, Texas. The blonde grew up in a Mexican-American household, and studied drama under Marion Sweatmon during her high school days; after matriculating from John Marshall High School, she graduated from The Actor's Center Teacher Development Program and Juilliard School, where she is believed to have met Tim.
Not only do Lisa and Tim attend industry events together; the husband-and-wife team have worked on the same projects various times over the years, with Lisa having small roles in most of her spouse's movies. Currently, Lisa is associated with The Shakespeare Lab, The Stella Adler Conservatory, and New York University's Tisch School of the Arts Graduate Acting Program, where she is part of the acting faculty.
Back to Tim, the character actor is 5ft 5in (165cm) tall, and is worth approximately $5 million.