Who is Sara Corrales?
Colombian actress and singer Sara Corrales was born under the zodiac sign Capricorn in Medellin, Antioquia, Colombia on 27 December 1985. She has 24 acting credits, and is perhaps known best for portraying Matilde Rojas in 130 episodes (2013-2014) of the crime action series "El Senor de los Cielos", which stars Carmen Aub and Rafael Amaya, and was created by Luis Zelkowicz and Mariano Calasso. It follows the life of the drug trafficker Amado Carrillo Fuentes aka El Senor de los Cielos (Lord of the Skies), the series has been airing since 2013 and has won two awards.
Sara's currently shooting for the upcoming series "Sugar Baby".
Education and early life
Sara was raised alongside her brother Jey in Medellin, by their father Dario Corrales and mother Mercedes Castillo; not many details have been disclosed about Sara's family, but it's known that she and her brothers are the owners of a restaurant in Medellin.
She fell in love with acting while attending a local elementary school and launched her career in 1996, aged 10, but still didn't want to focus solely on her career until she matriculated from a local high school in 2004; Sara was passionate about several activities during her teenage years, including dancing, appearing in school plays and singing.
She hasn't attended college.
Roles in TV series
Sara played Catalina Osorio in a 2004 episode of the romantic drama "Todos Quieren con Marilyn", and the year 2006 saw her play Yuri 'Paloma' Paz in an episode of the romantic drama "Merlina Mujer Divina".
Also in 2006, Sara played Angelica in an episode of the romantic drama "En Los Tacones de Eva", and she began attracting attention in 2007, when cast to play Maria Claridad in four episodes of the romantic drama "La Marca del Deseo", which starred Mimi Morales and Stephanie Cayo and follows the lives of five women, all of whom have been inflicted with the same curse.
From 1996 through 2008 (which was also her debut TV series role), Sara starred as Jessica Antonieta Morales in all 190 episodes of the comedy "Vecinos", which also starred Flora Martinez and Robinson Diaz, and was created by Ana Fernanda Martinez and Carlos Fernandez de Soto. It follows an irresponsible and careless taxi driver who's won the lottery and has fallen for real estate agent Tatiana Gomez.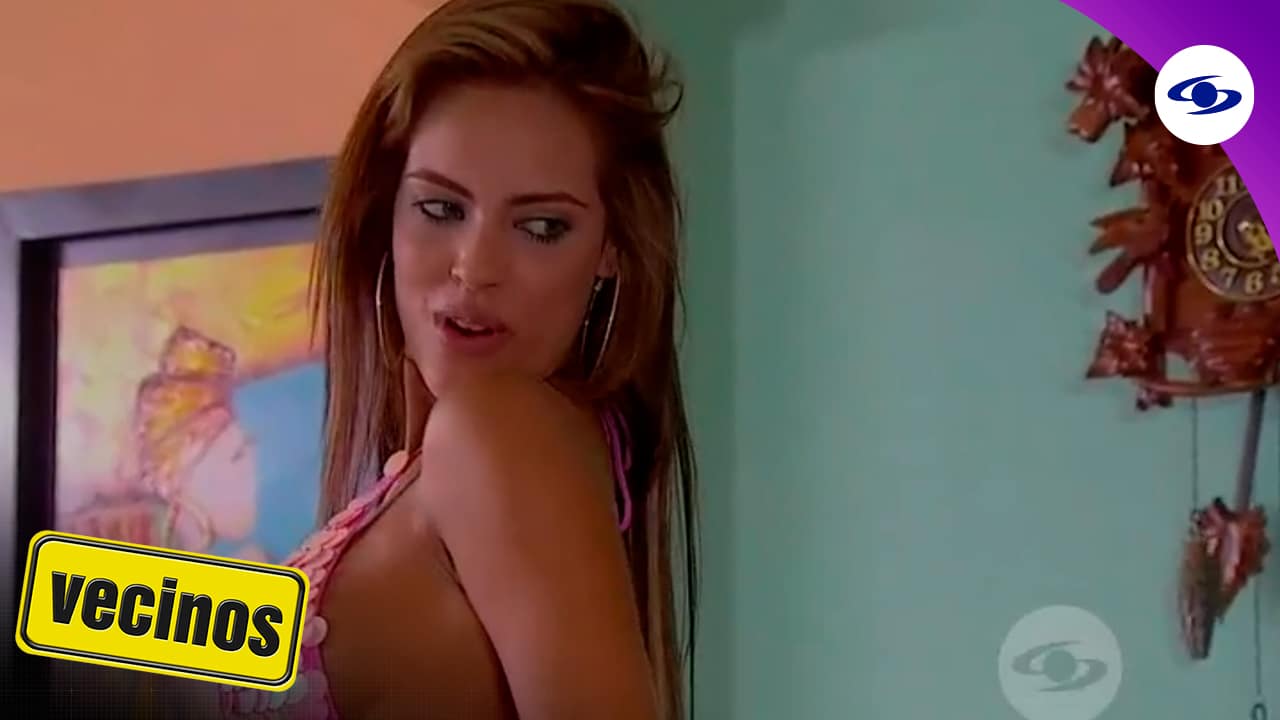 In 2010, Sara starred as Karla Perez in 95 episodes of the drama "The Clone", which also starred Sandra Echeverria and Mauricio Ochmann, and was created by Gloria Perez. It's a series about Islam, cloning and drug trafficking, and it was nominated for only a single award. Sara could then have been seen appearing in an episode of the 2011 drama "Ojo Por Ojo", the 2011 romantic comedy "El Secretario" and the 2015 drama "El Capitan Camacho".
In 2016 and 2017, she starred as Cindy in all 122 episodes of the romantic drama "Waking Up with You", which also starred Ela Velden and Daniel Arenas, and follows Pablo Herminio who's begun working as a private bodyguard of wealthy Antonia.
Also in 2017, Sara portrayed one of the lead characters Denisse Loyola in all 100 episodes of the drama "Vuelve Temprano", which starred Carlos Ferro and Gabriela de la Garza, and follows a woman who's cheating on her husband with a younger man.
Some of Sara's most recent TV series roles have been portraying Patricia Rivera in 29 episodes of the 2022 biographical musical "El Ultimo Rey", Cindy in the 2022 episode "La Desafortunada Muerte de Arturo Luis Lopez Alcala" of the crime action "Reputacion Dudosa" and Ursula Hernandez in 92 episodes of the 2023 drama "Mi Camino es Amarte".
Roles in movies
Sara's appeared in only two movies. Her film debut was portraying the lead character Enfermera in the 2006 drama "Cuando Rompen las Olas", which also starred Pedro Falla and Alejandro Borrero, and was written and directed by Riccardo Gabrielli R. It follows two brothers, their grandmother and a nurse who've embarked on an adventure together.
In 2012, Sara played Norma in the comedy "Mi Gente Linda, Mi Gente Bella", which starred Cesar Mora and Connor McShannon, and was directed by Harold Trompetero. It follows a Swedish man who's come to Colombia for a vacation.
Other credits
Some of Sara's most recent talk-show and game-show appearances have been in "Masterchef Celebrity Colombia", "Miembros al Aire" and "Top Chef VIP".
Awards and nominations
Sara won a 2005 Cartagena Film Festival Award for Best New Artist, for "Todos Quieren con Marilyn", a 2009 TVyNovelas Award for Favorite Villain, for "Vecinos" and a 2013 TVyNovelas Award for Favorite Villain for "El Senor de los Cielos".
Love life and relationships
Sara avoids speaking about her love life in public, but we still know about several men whom she's been with.
She was once in a relationship with Robinson Diaz, a popular Colombian actor whom she met on the set of the series "El Senor de los Cielos", in which he starred as Milton Jimenez 'El Cabo'; the two were together for around two years.
Sara was then in a relationship with Colombian actor Juan Manuel Velez; he has only two acting credits, having appeared in the 2008 short drama film "A New Life" and the 2012 short action thriller movie "Present Tense".
In 2016 and 2017, she was in a relationship with Mexican actor Alexis Meana, who's perhaps known best for portraying Santiago in all 118 episodes of the 2016 romantic series "Tanto Amor".
There are no other men whom Sara's perhaps been with, that we know about; she seems to be unattached as of September 2023, hasn't married and doesn't have children.
Interesting facts and hobbies
Sara's followed by more than 3.4 million people on Instagram and has posted close to 3,500 pictures and videos onto the network, with most of these showing her working out at the gym, spending her spare time at the beach and showing off her clothes.
She's physically highly active and has five to six training sessions at the gym every week, while Sara also likes to swim and do yoga.
She loves to cook and has entered several cooking competitions in Mexico.
Sara's a huge lover of animals and because of this rarely eats meat.
One of her favorite actresses is Judy Reyes, and some of her favorite movies include "Little Girl Lost: The Delimar Vera Story", "Smile" and "Jack and His Friends".
Appearance and net worth
Sara's age is 37. She has brown hair and green eyes, weighs around 130lbs (58kgs) and is 5ft 6ins (1.68m) tall.
Sara's net worth's been estimated at over $1.5 million, as of September 2023.