Cakra Khan brought the world rarely seen talent from Indonesia, by performing in the 18th season of "America's Got Talent" and gaining an overwhelmingly positive reaction from both the judges and the audience. He's one of the very few celebrities from his home country to have emerged on the international stage, which makes him all the more iconic.
It also doesn't help with reducing the mystery, that the singer himself has kept the lid on most aspects of his life, leaving the fans with not much to go on. These factors combine to create a rather esoteric personality whose intricacies continue to evade the public eye, which has ultimately turned the Indonesian contestant into a true mystery man.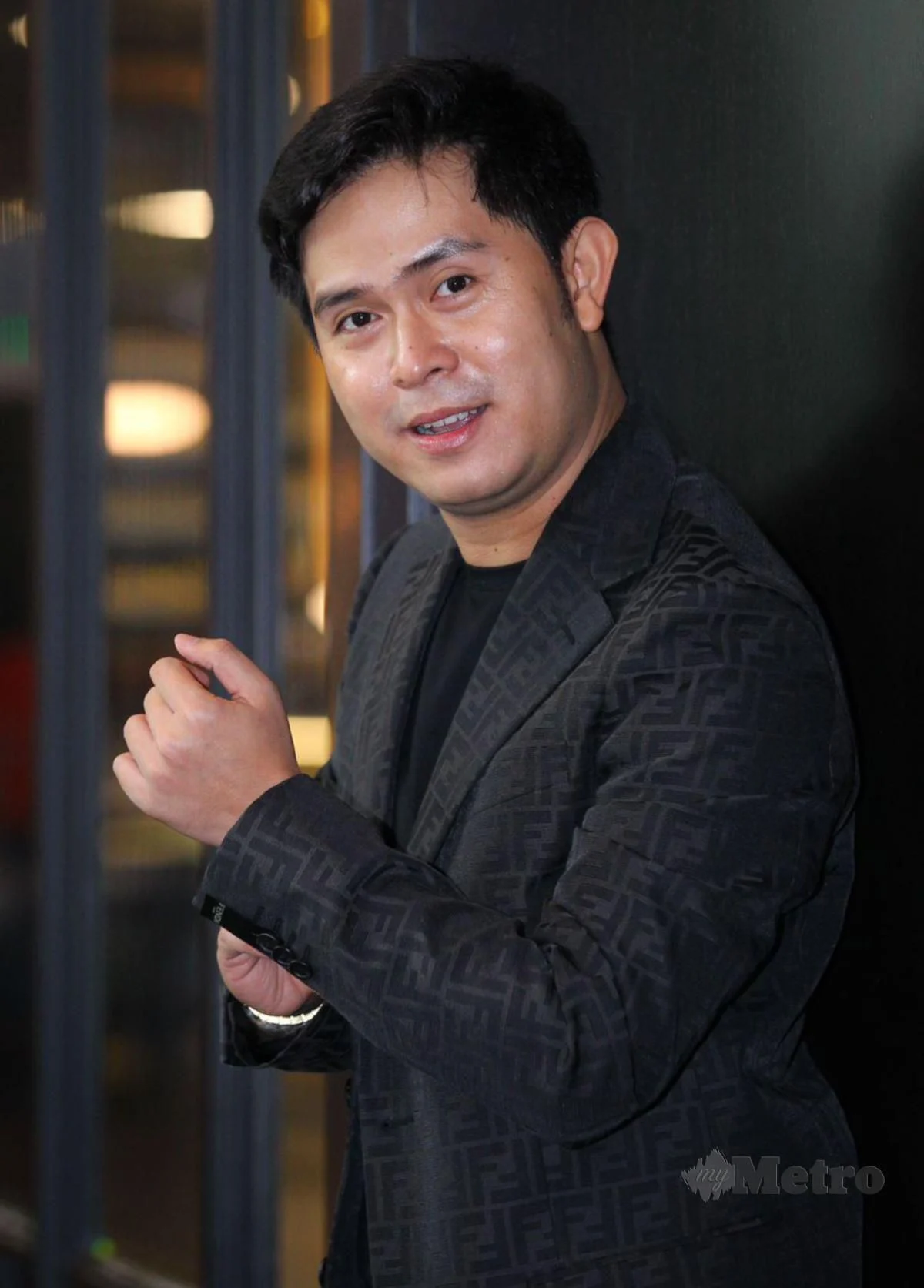 The fateful audition
Although Khan had been a singer in his own right for over a decade prior to taking part in "America's Got Talent", it wasn't until his participation in it that he attained worldwide fame. The audition in question has remained one of the most notable so far, as the surprise Cakra had in store was the least bit expected by the show's millions of viewers.
The singer greeted the crowds with a rather humble appearance and a warm, ecstatic smile that easily disarmed at least one of the judges, as Heidi Klum's interest was piqued straight away. She spoke for the rest of her colleagues beginning Cakra's introduction, and found herself even more intrigued as soon as he explained his taste in music.
Khan revealed that he is greatly inspired by blues and soul genres, and that he was going to sing "Make It Rain" by Ed Sheeran, which, even though performed powerfully and emotionally, isn't exactly a track that would be considered an example of soul music. The crowd and the judges were pleasantly surprised, almost impressed with the singer even before he began to perform.
Heidi then followed through with the standard protocol, and asked Cakra what he would do with the $1 million prize that awaited the winner of the 2023 installment, to which she received quite an unexpected answer. The happy-go-lucky 31-year old revealed that he would use the funds to open up an animal shelter, presumably for all kinds of would-be pets found in neglect and abandonment.
The performance immediately proved to be beyond everyone's expectations, as the crowd erupted in cheers following the considerable shift in the pitch and tone of Cakra's voice. Each face in the massive stage room gave off a feeling of enjoyment and genuine surprise, but even then, Simon Cowell remained mostly indifferent to what was going on.
The lead judge kept his signature unimpressed face for the entire duration of Khan's initial performance, eventually raising his hand to signal the crew to stop the track. Mandel, Vergara, and most of all Heidi were confused by what happened, while the audience stood up to boo Simon's decision, with a few individuals furiously thumb-downing at him.
Cowell explained to Cakra that he has an enviably good voice, but that the song simply didn't fit it in his opinion. The singer was visibly confused and slightly frightened, but still maintained a smile throughout the ordeal. Certain media outlets later spread the misinformation that the crowd didn't actually enjoy the first song, having confused their negative reactions to Simon for ones directed at Khan.
The listeners factually enjoyed the performance, having cheered every time the singer's voice reached its full potential. It thus appears that Simon is the only one who didn't enjoy the rendition, but there could be other reasons for his decision, excluding personal preference.
It's highly likely that the judge's expertise made it easy to see that there was a lot more soul where it was initially trickling from. Naturally, he wanted the viewers to get the best possible experience out of the talent that stood before them. Simon asked Cakra if he had another song prepared, which was indeed the case, and so the show moved on without a hitch thereafter.
This time, however, Cakra had a backstory to introduce the next track, telling the world that Bob Marley's tunes are a signature of his childhood, as his late father often put on "No Woman No Cry" before his son went to school. The emotional element that allows for greater relatability was now also part of the mix, which also could've been what Simon was really after.
Judge Cowell didn't hide his amusement throughout the next track, as the rest of the judges began swaying with pleasant smiles stretched across their faces. The audience was enchanted once again, but this time their cheering was much milder so as not to disrupt the song's delicate nature.
There was a standing ovation by everyone present once Khan finished singing, with even Cowell getting out of his seat applaud the spectacle with a satisfied look on his face. Heidi Klum took to the microphone immediately after Sofia Vergara's elated shouts of support, praising the contestant's voice for its uniqueness, sex appeal, and raspy sound. The crowd heartily agreed, offering a massive applause after her initial compliments.
She made sure to relay just what an outstanding vocal capability Cakra has, emphasizing how his voice easily manages to stick out among the competition, that it's extraordinarily special and impossible to forget. Simon agreed, commenting just how rare it is to meet an individual with such a voice.
He thereby also elaborated on his interruption of the performance by explaining that the second song helped everyone in the room get to know the singer on a more personal level, which in Cowell's eyes makes one seem more intriguing, directly improving the artistic value of what happens on the stage.
Vergara fully agreed with what the previous two judges had said, while Howie also added that the entire room brimmed with the energy of Khan's voice, allowing everyone in attendance to truly connect with the words he was uttering and feel the emotional depth of the performance.
Terry Crews lastly greeted the singer right as he exited the stage with four unmistakable yeses in the bag, praising him for an unrepeatable performance that is sure to linger in the viewers' minds for the remainder of the season.
Who really is Cakra Khan?
Cakra Konta Paryaman was born under the sign of Pisces on 27 February 1992, in Pangandaran, West Java, Indonesia, to his father Hermana and mother Entik Trisuyatmi. While the star has remained tight-lipped with regards to his origins, it is apparent to most that there was a strong musical presence in his early life, mostly thanks to his father.
Young Khan seems to have been exposed to soul and jazz music through his parents' tastes, who in all likelihood made music a part of their life more important than just background noise. From what Cakra divulged on the stage, songs could very well have followed the family's rituals and routines, such as Bob Marley's "No Woman No Cry" every time the child went to school. He also has a sister just as fond of music named Citra Pitriyami.
There was already a clear path for Cakra to take upon reaching his teenage years, since music had won his heart over as early as that was possible. He intended on pursuing a career in the entertainment industry even throughout high school, from where he matriculated in 2010. It was then time to enroll in the prestigious Bandung Music Academy in West Java, and his graduation came in 2014.
— Cakra Khan (@CakraKonta) January 13, 2020
Why soul music?
Just as Cowell said, it's very rare nowadays to run into someone who has a voice suitable for performing in the soul and jazz styles, as pop and rock continue to dominate the grand stage of most talent shows. The top 100 charts of most types being entirely devoid of the former genres is also a clear indicator that their trend is in a downward spiral. The question many fans have due to these facts is how a superstar of a dying breed is born into the world, which is perhaps the greatest mystery behind Cakra Khan.
Soul is a genre rooted in rich history and profound emotion, presenting a formidable challenge to its would-be performers. Emerging throughout the 1950s and 1960s, it combined the spiritual intensity of gospel with the earthly themes of rhythm and blues, creating a genre that has endured through the ages.
What makes soul truly demanding is its emotional depth, requiring artists to lay bare their souls with every note, which is to be felt by every listener. Vocalists must possess a dynamic range, soaring to great heights and plunging to resonant lows, demanding vocal control akin to an athlete's stamina.
Improvisation, the signature of the genre, necessitates a deep understanding of musical theory, immaculate hearing, and quick thinking. The heartbeat of the style resides in timing and groove, wherein musicians navigate rhythmic currents with surgical precision. Every song carries layers of lyric interpretation as well, transforming each performance into a deeply personal journey.
A superstar on the rise
While most would come to assume that Cakra's cover audition meant he had no songs of his own, and was at the very start of his career, they couldn't be more wrong. The talented Indonesian released his first single entitled "Harus Terpisah" ("Must Be Apart") on 11 October 2012, and it proved to be a massive success in his home country, with over 40 million views to date.
Cakra's reason for choosing to cover a popular song instead of singing his own is rather simple – the audience would be far less appreciative of lyrics that they couldn't understand, such as those in his native Indonesian. He instead made the wise choice of letting everyone connect with his emotion both verbally and auditorily, though his singing prowess requires no translation in and of itself.
His very first album was named after him, but details of this event are non-existent in English media. All of the information regarding most of Khan's life comes from Indonesian sources, which is also a massive contributor to his overall enigma.
Sekarang musim banget di foto dari bawah angle nya , duka pedah naon 🤣 sya mah tuturutimunding saja 😂😂 … sehat2 swmuanya 🙏🏼❤️

Posted by Cakra.Khan on Friday, December 4, 2020
It was 2013 when the singer announced that he would finally be getting an opportunity to release an album in co-operation with MyMusic Records. He expressed great excitement and a feeling of being honored about being able to pump out his first album after an entire year of waiting.
The album featured a total of 11 songs, one of which was his aforementioned singing debut. Khan immediately moved onto the next project upon realizing that he'd garnered enough fame to always walk the red carpet in his home country, working on the album entitled "We Love Disney" alongside numerous other Indonesian superstars, such as Anggun and Raisa.
Their 12-song project was published by Walt Disney and Universal Music Indonesia on 25 September 2015, featuring a famous singer's rendition of some of the most influential soundtracks Disney had ever recorded for their unforgettable masterpieces, such as those from "Beauty and the Beast" and "Frozen."
Khan's job there was to perform the Indonesian version of "Can You Feel the Love" from "The Lion King," for which he received nation-wide praise. Having been contracted by the world's largest entertainment company, the talented soul singer was more confident than ever that he'd chosen the right path in life.
His next project was "Rudy Habibie" – another collaboration album with even more sought-after artists, including the band TBA and Dody BJ. Their work was released by MD Music on 24 June 2016, showcasing a collection of five songs, only one of which (entitled "Mencari Cinta Sejati" – "Searching for True Love") was Cakra's. Even though it wasn't his opus magnum, the young singer was excited to have his name echo all over the country once again, which soon followed.
Cakra was featured on three more compilation albums, in 2018, 2019 and 2020, the most successful of which has been "Energy of Asia: Official Album of the 2018 Asian Games." That said, these collaborations, while greatly beneficial to his progress, aren't what truly made him stand out.
Plotting his own course
Khan's released a number of singles over the same years he spent working with other artists, through which he's obtained the most recognition in the end, standing out as a one-of-a-kind soul music resurrectionist. Most of the 13 songs he released individually, without even a guest performance by another artist, are non-album singles. His latest is "Tennessee Whiskey" from the first half of 2023, and it doesn't look like he's stopping anytime soon.
Still, his most important decision yet has been to appear in "America's Got Talent", and not many may be aware of how the show went for the Indonesian star, following his initial participation.
He revealed in an interview with beritasatu.com that the main reason for joining wasn't fame or wealth, but the ceaseless drive to push himself further, and always take the harder choice. According to his principles, if there's an opportunity to be even better, he always has to take that road.
It was unfortunately decided throughout private judge deliberations that Khan won't be part of the final 55 acts to compete for the ultimate prize. The reasons behind their decisions remain unknown to the public, but this doesn't really hamper the singer's career. What's more, it seems to have been greatly bolstered by the one international appearance he's had so far.
His YouTube channel stands at almost 500,000 subscribers, but his Instagram is even more successful, with more than 600,000 followers. Khan regularly posts his performances online, and maintains a close relationship with the fans, who have a lot to be excited about as the Indonesian shoots off into ever greater stardom.