After rising to fame with her show "Flip Or Flop" in the early 2010s, Christina Hall has been showing us some of the best and most extraordinary house renovations on TV. Whether she's in the city, on the coast, or in the countryside, Christina always knows what's best when it comes to turning lifeless and boring spaces into glamorous and captivating homes.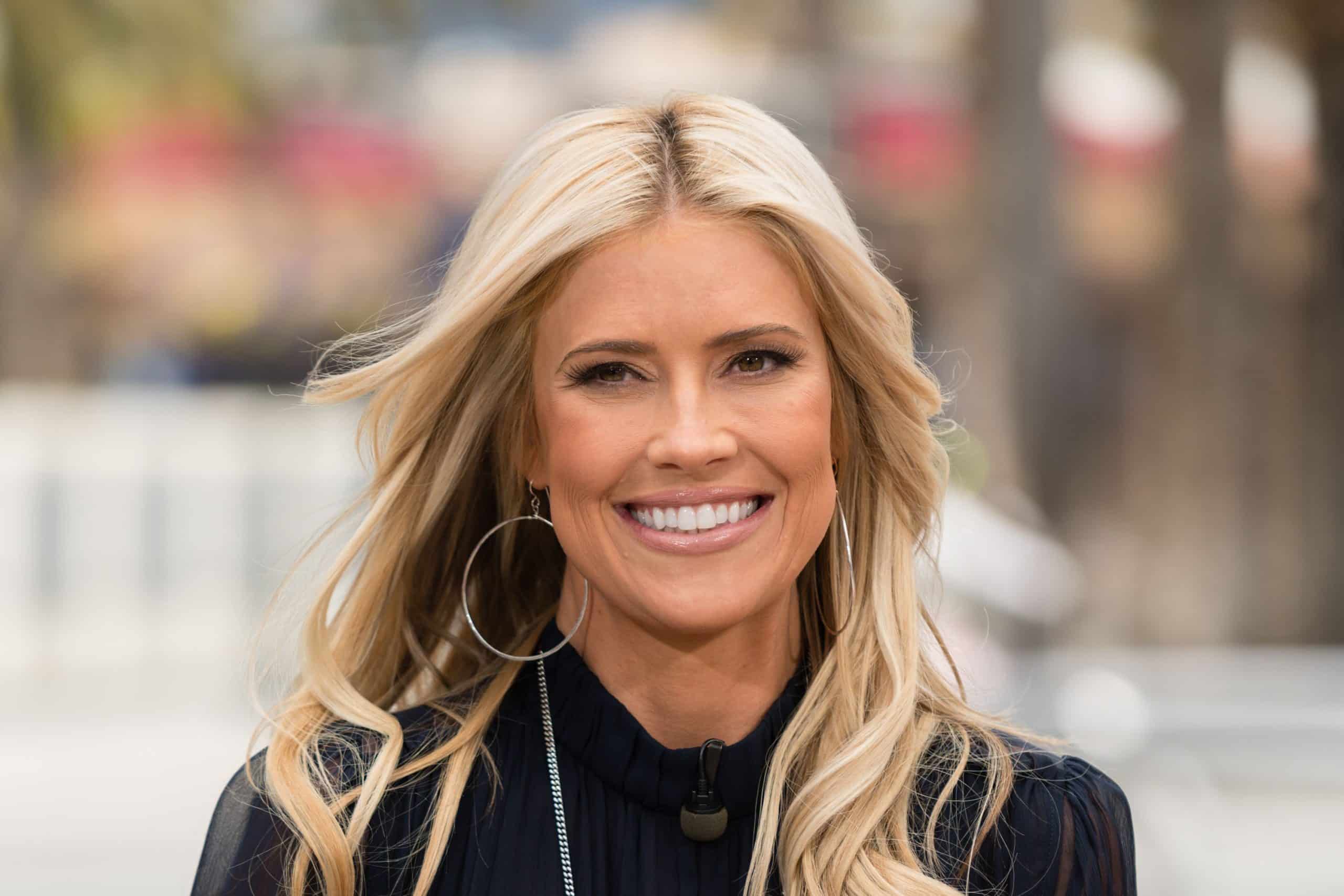 Nonetheless, there's always a downside to fame. From her very publicized divorces and romantic relationships to a custody battle, illnesses, and financial issues, Christina knows well what it's like to have her life scrutinized by the media and everyone else.
So what is the untold truth about Christina Hall's life? Stay here to know all about the highs and lows of her personal and professional life.
How Rich Is Christina Hall?
There's no denying that Christina Hall is one of the most prolific and successful personalities who have come out of the improvement TV industry. After her debut in the entertainment world in 2013 through the very popular "Flip or Flop" alongside her now former husband Tarek El Moussa, Christina has gained plenty of recognition for her excellent taste in design, prosperous real estate ventures, and charisma on screen.
According to online reports, Christina Hall has an estimated net worth of $25 million, which comes from her successful career both as a businesswoman and from starring in several popular TV shows, including her solo franchise "Christina On The Coast" and "Christina In The Country".
Christina's increasing fortune doesn't come as a surprise to anyone, as back in 2019 County Living reported how prominent her earnings from TV are, estimating her salary from her solo TV shows at around $300,000 per season. Her earnings from starring in "Flip or Flop" were quite notable as well, gaining around $4 million during the first five out of the ten years the show was on air. It's also worth remembering Christina's earnings from her job as a real estate agent, and collaborations with lifestyle brands.
While all of these are unconfirmed estimations, there's no doubt that Christina's successful career has gained her quite a good fortune.
Who Is Her New Husband?
Besides Christina Hall's professional successes, her private life has also been deeply scrutinized by the general public. One of those things which have recently put Christina at the center of attention was her relationship and subsequent marriage to Joshua Hall.
According to US Magazine, Christina and Joshua met briefly during a real estate conference in 2019, as he's also a real estate agent whose main businesses are in Texas. Though the pair didn't stay in contact back then, they reconnected in early 2021 and started dating around March of that year. However, the relationship didn't become public until June, around the same time her divorce from Ant Anstead was finalized.
Despite the criticism about her new relationship coming from her fans, Christina and Joshua kept a stable relationship the following months, often sharing pics of their joint escapades to romantic destinations and family adventures on their social media. They got engaged in September 2021, eventually tying the knot in April 2022. They also started a production company together called Unbroken Productions and bought a new home together in Tennessee. Later in September 2022, the couple had a second wedding in Hawaii, just a couple of months before announcing that their show "Christina In The Country" was to premiere in January 2023.
What Happened To Tarek El Moussa?
Long before she became a big name in the TV industry of home improvement, Christina and her former husband Tarek El Moussa secured themselves a place in California's real estate business by flipping houses. Their history goes back to 2005 when they first met while working as real estate agents and tied the knot only one year after.
The couple managed their real estate company, The El Moussa Group for most of the early 2010s, changing from their initial strategy of just looking for houses on sale to flipping and remodeling them for profit. That's how they took the attention of TV producers, who sent them on their way to stardom with the debut and subsequent seasons of "Flip or Flop".
Despite overcoming several difficulties in their marriage such as Tarek's double cancer scare in 2013, the couple eventually separated in 2016 and filed for divorce in early 2017. Despite their strained personal relationship and the end of their professional partnership, the couple agreed on co-parenting and kept on working together in "Flip or Flop". The show ended in 2022 after 10 seasons, but aside from a couple of publicized after-divorce personal issues between them, Christina and Tarek's relationship remained friendly, as both moved on romantically.
Why Did She Divorce Ant Anstead?
Just as her previous marriage with Tarek El Moussa, Christina's relationship and subsequent marriage to British TV host and car expert Ant Anstead was very publicized.
The earliest reports about Christina and Ant's relationship date to October 2017, but it wasn't confirmed until January 2018. By that time, two years had passed since Christina's separation from Tarek, while Ant had recently divorced his long-time wife Louise.
The pair's relationship continued for the following months, becoming engaged sometime before December 2018, when they tied the knot in a private ceremony in Los Angeles. In February 2019 the couple announced expecting their first child, a baby boy they named Hudson London whom they happily welcomed in September of that year. The couple also starred in the first season of "Christina On The Coast".
Christina Haack Is Engaged to Joshua Hall 3 Months After Finalizing Ant Anstead Divorce https://t.co/6WX48Qw7f6

— E! News (@enews) September 20, 2021
Unfortunately, the following months saw the couple straying away from each other, announcing their separation in September 2020. Their divorce was finalized in June 2021, but problems followed the couple, as in April 2022 Ant tried to obtain full custody of their son Hudson and accused Christina of using the child for advertising gain on social media. Ant's petition was shut down by a judge, and the former couple reportedly entered co-parenting therapy soon afterward.
Professional Endeavors
Christina's romantic life might take the media's spotlight often, but so do her successful professional endeavors. Following the end of her professional relationship with her first husband Tarek El Moussa and the company they created together, Christina kept working as a real estate agent. As Christina told E News in 2023, it's her involvement with real estate that makes it hard for her and her family to stay long periods living in only one property, moving quite often.
Not everything in Christina's life is about flipping though, as her excellent taste and design skills have landed her very good deals with lifestyle brands. So far she has released collections of vinyl flooring, furniture, and jewelry. The renown she has gained as a TV personality has gained her appearances in design and flipping shows such as "Brother vs. Brother" and "Buddy vs. Duff".
Other important career-related milestones achieved by Chistina include being featured in important magazines such as People, and publishing her health-themed book "The Wellness Remodel" in 2020. As well, she's focused on her recently opened production company Unbroken Productions.
Current Projects
Besides the debut of her show "Christina In The Country" in early 2023, Christina Hall has worked on several other projects as well; her recent projects on TV include "Stronger By Design" and "Barbie Dreamhouse Challenge", in which she appeared as a contestant for two episodes.
Also in 2023, Christina revealed upcoming plans of releasing a home product line, most likely in stores by 2024. As well, it's fair to assume she has further plans of expanding her entertainment franchise by focusing on her Unbroken Productions company, which she described as an 'exciting and natural transition' after so many years working on TV.
All in all, it seems that difficulties and the unexpected turns of her life haven't thrown Christina Hall out of her way. Hopefully, successes and accomplishments will keep going her way for many years to come.