Who was Diego Bertie?
With a career spanning decades, Diego Bertie has established himself as a versatile actor, leaving an indelible mark on stage and screen, both in his native Peru and in the international arena. From his early breakthroughs to his accomplished portrayals of diverse characters, Diego's passion for his craft and his ability to breathe life into every role he takes on have earned him a place among the most respected actors of his generation.
Join us as we embark on an exciting exploration of the life and career of the delightful Diego Bertie, who sadly lost his life too soon.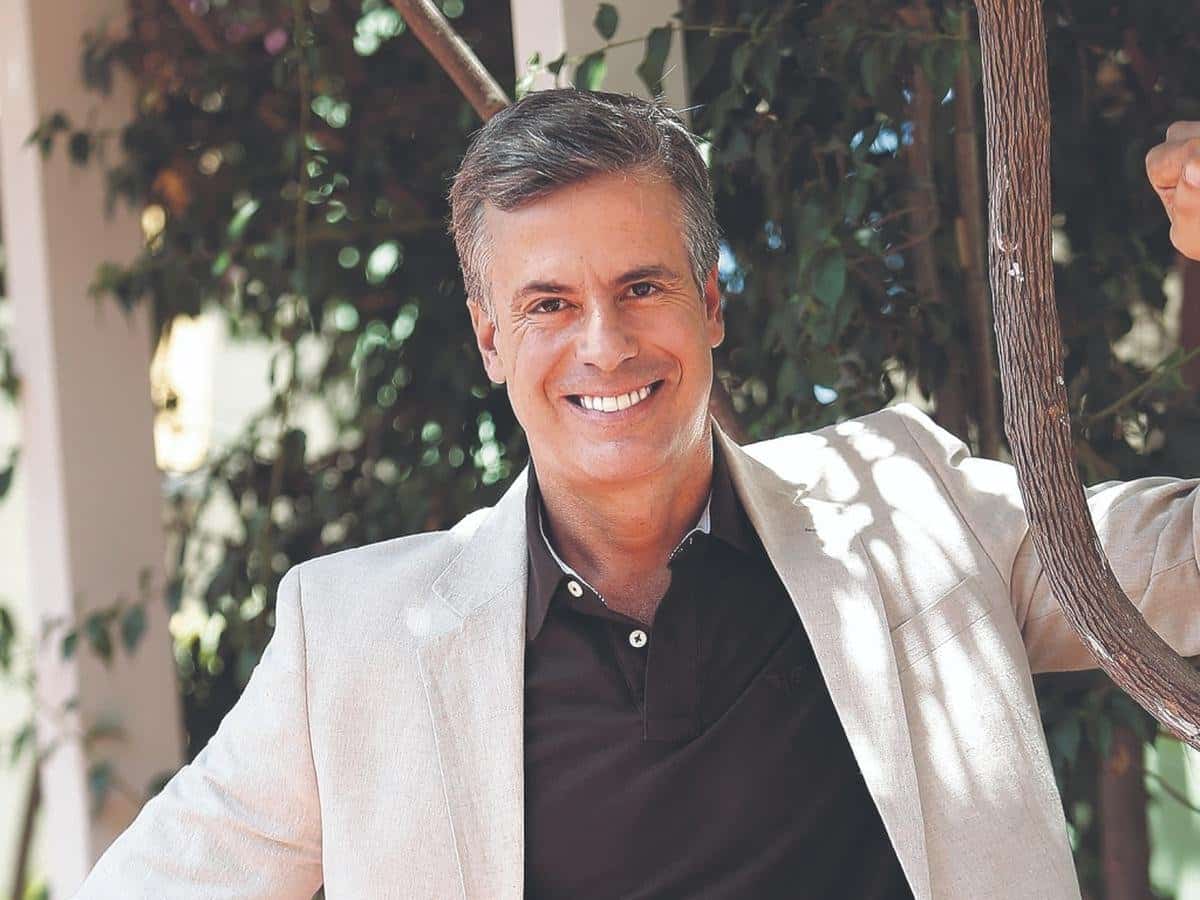 Early life, family, and education
Born Diego Felipe Bertie Brignardello under the zodiac sign of Scorpio on 2 November 1967, in Lima, Peru, he held Peruvian nationality. He was raised by his parents, Jaime Bertie Espejo and Enriqueta Brignardello Belmont, alongside his three siblings, Gonzalo, Monica, and Fernando.
Diego was into sports from an early age, and played football (soccer) and basketball, and enjoyed windsurfing. He was a member and the lead vocalist of the band called Imágenes. As a young boy, he wanted to become a successful businessman, so upon matriculating in 1985, he enrolled at Markham College in Lima, to study Business Management. However, he didn't graduate.
Subsequently, he discovered his talent and passion for acting and decided to drop out of college and pursue an acting career.
Acting career-beginnings
Diego began acting in the theatre, and made his stage debut in 1987, performing in the play "Annie", based on the comic strip, "Little Orphan Annie", by Harold Gray. Some of his stage credits include "Simon", "Yepeto", "Un Don Juan en el Infierno", and "Locos de Amor", among many others.
Diego made his first TV series appearance as Ignacio in the 1988 mini-series "Rosa de America". He followed with his role in the telenovela "El Hombre Que Debe Morir" in 1989, while in the following year, he made his big-screen debut as Phil in the action-adventure "Ultra Warrior".
He was next cast to play Pedro in the series "Natacha", and during 1990 and 1991, Diego was seen in 299 episodes of this romantic drama, starring opposite Martha Figueroa. The early '90s saw Diego in the movies "Reportaje a La Muerte" (1993) and "Todos Somos Estrellas" (1994), and later that year, he played Ramon Romano in the crime drama "Sin Compasion" ("Without Compassion") – Diego's performance in this movie based on the novel "Crime and Punishment" by Fyodor Dostoyevsky, earned him the Havana Film Festival Award for Best Actor.
In memoriam: Peruvian actor Diego Bertie (1967-2022). Film stills from REPORT ON DEATH (1993), WITHOUT COMPASSION (1994), THE GOOD BASTARD (2001), and ESTO HUELE MAL (2007) https://t.co/qneJDrwcaI pic.twitter.com/kN42e63BDw

— Cinema Tropical (@CinemaTropical) August 6, 2022
Most notable roles
Diego followed with roles in numerous telenovelas, such as his portrayal of Adrian Elquera in the 1995 drama "Canela". In the following year, he was seen as Leonardo Rato in 160 episodes of the series "Obsesion", then, he starred as Pedro Luis Guerra Morales in the 1997 romantic drama "Leonela". Diego continued with his lead roles in "Cosas del Amor" (1998), "Amantes de Luna Llena" (2000-2001), "Vale Todo" (2002), and "Eva del Eden" (2004-2005).
Concurrently, he was seen as Bernal in the 2004 crime drama "El Atraco", which followed the story of corrupted government institutions, also starring Lucia Jimenez and Salvador del Solar, which won the Trieste Festival of Latin-American Cinema Jury Prize for Best Film.
Diego followed with his role as Sergio in the 2006 romantic drama series "La Ex", and he made an appearance in 159 episodes. He then played Alfonso Claros in the 2007 drama "The Andes Don't Believe in God", which was nominated for the Cartagena Film Festival award for Mejor Pelicula (Best Film).
In the following years, Diego starred in "Bermudez" (2009), "Los Exitosos Gomez" (2012), "Al Fondo Hay Sitio" (2015-2016), and "El Regreso de Lucas" (2016-2017), among many others. Most recently, he played Luis Felipe Sandoval in the telenovela "De Vuelta al Barrio", and from 2017 through 2021, he appeared in 332 episodes of this comedy-drama, which follows Malena and Pichon who rekindle their relationship many years after she left him at the altar.
His last role was in the 2022 movie "La Banda Presidencal", and posthumously, Diego was seen in the comedy "Single, Married, Widowed, Divorced", which premiered in April 2023.
Mucha gente espera toda la semana para que sea viernes. Empecemos a disfrutar todos los días y no vivir esperando el fin…

Posted by Diego Bertie on Friday, July 8, 2022
Was he married? Love life
Diego was in a marriage with a psychologist from Lima, Viviana Monge. They met on a beach, and later she watched him performing in the play "Bodas de Sangre". They soon started their relationship which blossomed into marriage in 1997, and their daughter, Aissa Bertie, was born in August 1999. Diego and Vivian divorced in 2004.
Later, Diego confessed in his interview with Magaly Medina that both his ex-wife and his daughter were fully aware of his sexuality. He was gay, but for years he kept his sexual orientation secret. In the same interview, Diego admitted that he'd had an affair with Peruvian writer and TV personality, Jaime Bayly – Jaime didn't hesitate to give his version of the facts about their, as he said, romance, and in his column wrote that it was a relationship that lasted a couple of years.
What happened? How did he died?
The heartbreaking news of Diego's death swept the internet on 5 August 2022. Diego fell from the 14th floor of his department building in Lima; reportedly, he most likely lost his balance. He was taken to a hospital, but sadly died shortly after, having sustained serious fractures and head wounds. Diego was 54 years old. To date, there is no official statement from Lima's police department about Diego's death – they are currently investigating the incident to determine the exact cause of the death.
How rich was Diego Bertie?
The death of such a gifted actor has crushed Diego's admirers. Critics say that Diego died at the zenith of his acting career, and many of his friends have expressed regret that Diego did not see the success that his last film gained.
At the time of his death, his net worth was estimated at over $1 million.