Marty Lagina is an American engineer, winemaker, and one of the star treasure hunters in the reality television documentary series "The Curse Of Oak Island". The series follows a group of treasure hunters, including Marty Lagina, as they scour Oak Island, located off the coast of Nova Scotia, Canada, for apparently long-buried, but not forgotten treasures.
While Marty may be of interest to many, especially the viewers and fans of the eccentric stars of "The Curse Of Oak Island", it seems more people have shown an interest in Lagina's wife, Olivia.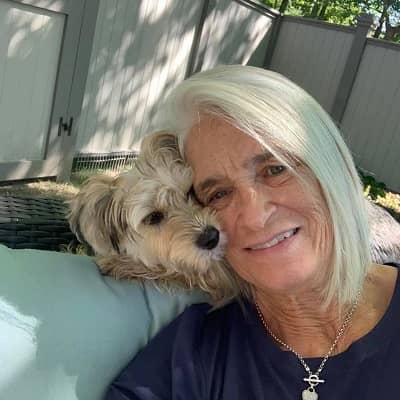 As such, we took it upon ourselves to investigate the untold truth about Olivia Lagina, who is mostly known for being the lovely wife of Marty, with whom she shares a passion for winemaking as the co-owner of the Mari Vineyards in Michigan. Olivia is mostly familiar to the audience through social media and the occasional appearance on the show, though remains elusive of the public's attention.
In our hopes of answering all the burning questions viewers may have about Olivia, we sought all there is to know about the woman to present a detailed discussion of the woman at Marty Lagina's side.
What To Expect
As we take a look at Marty Lagina's wife, attempting to learn more about the woman at his side, we will begin by discussing her early life and education, followed by her later life, before closing the discussion by elaborating on her career.
The Treasure Hunter's Wife
Unfortunately, very few details can be found about the mysterious woman, and what sources of information are available may not be very credible. However, it's believed that Olivia Lagina, as she is now known, was born in Traverse, Michigan, and attended Ewing High School.
She later graduated from Rutgers College, though the specific dates haven't been provided, thus it is difficult to place where and when she met her husband, Marty. Nonetheless, it is known that Olivia and Marty began their friendship at a young age, reportedly towards the end of high school and the beginning of college. However, this has not been strictly verified.
After managing a long-term relationship with Marty, the couple eventually tied the knot and welcomed two children from their union, namely son Alex, and daughter Madie. During this time, Olivia was reportedly employed at the Wiser Oil Co., though later, following their marriage, Olivia joined forces with Marty to establish Terra Energy. Together they build up their own oil company, another passion they shared, much like winemaking, until Marty sold it in 1995 for $58 million to CMS Energy.
Following this, Marty founded a new company, this time dedicated to finding sustainable energy resources, called Heritage Sustainable Energy. Olivia also became the co-owner of Mari Vineyards, located near her hometown. The winery is managed by Alex and was originally founded by Marty, who named the winery after his grandmother.
Conclusion
As far as we can tell, Olivia has no shady history or dealings, and what she has planned for the future may be hopes of becoming a grandmother. More than that, there is little to report, or for that matter, known about Olivia Lagina.
If Marty's treasure hunting on Oak Island might pique your interest, then feel free to catch the latest episodes of "The Curse Of Oak Island" for riveting, eccentric entertainment.