It's impossible to talk about house renovation shows without mentioning "Fixer Upper. Whether it was because of its creative and light-humored hosts Chip and Joanna Gaines, or the entertaining and stunning renovations featured in it, there's no doubt that "Fixer Upper" is undoubtedly one of the most memorable house-flipping shows of the last decade.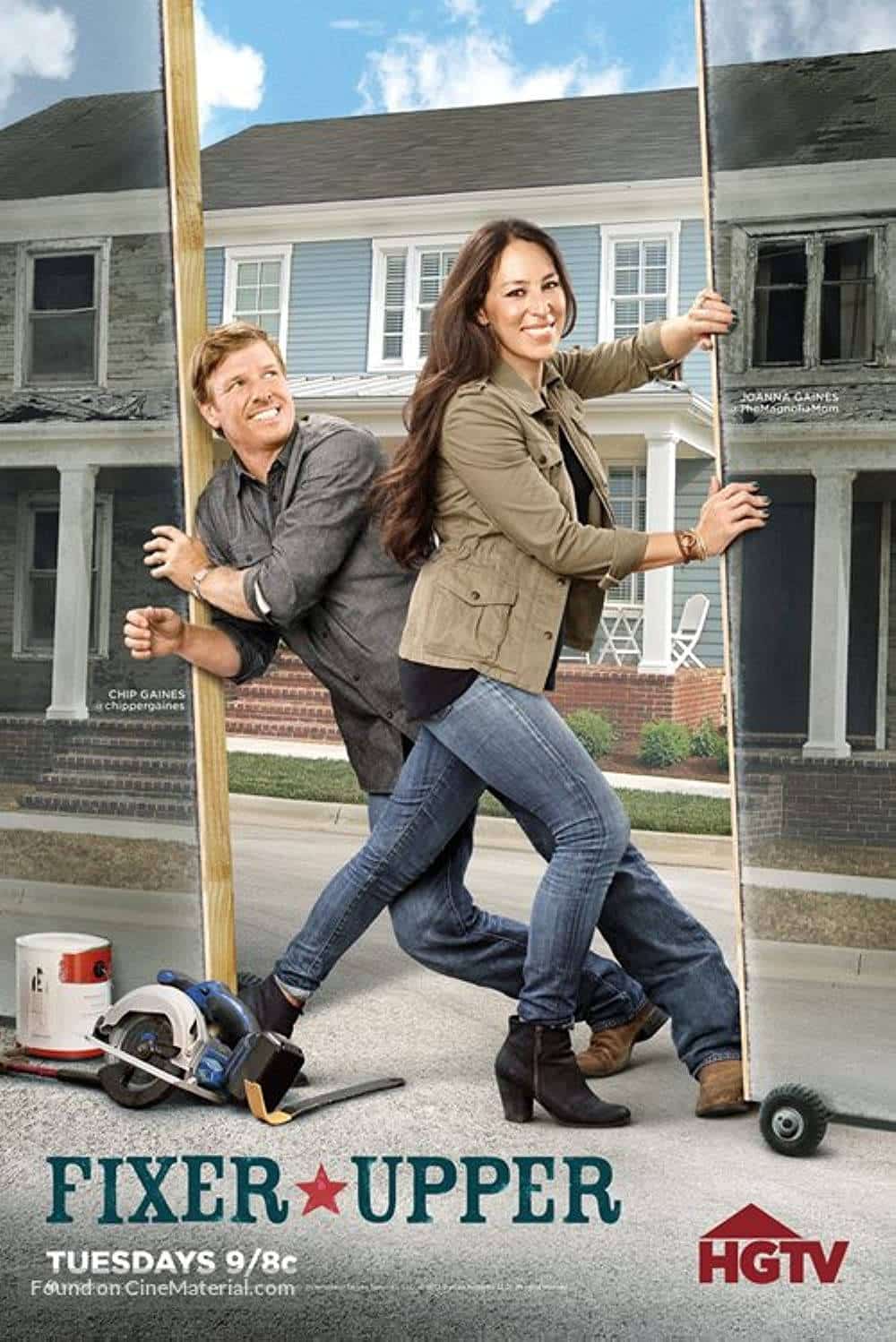 While it's impossible to think about "Fixer Upper" without mentioning how successful and popular it was, the show and its stars also had their highs and lows throughout the airing of the show, some of which eventually led to its cancellation in 2018.
So what did really happen for things to end so abruptly? Were there legal issues, or something else which resulted in the cancellation of "Fixer Upper", Aad what about Chip and Joanna's whereabouts? Stay here to discover the untold truth about the show!
Why Was The Show Canceled?
From its debut on TV in 2014, "Fixer Upper" gained the hearts of audiences from all over the world for the extraordinary renovations led by Chip and Joanna Gaines, becoming one of the most successful and highly watched HGTV shows. That's why it came as a big surprise to see "Fixer Upper" getting canceled following its fifth season finale in 2018.
What most people don't know is that the cancellation was a decision taken by the Gaines family themselves, who wanted to step away from TV to take care of their family and other projects. As the then-Content Chief (CCO) of HGTV Kathleen Finch affirmed that Chip and Joanna's decision to leave the entertainment world was expected, and though the network wanted them to stay with them, it wasn't possible: 'It was just too much for them to handle,' she told The Wrap, while listing reasons such as the Gaineses' several businesses and the welcome of their fifth child as some of the things the family was focused on.
As admitted by Finch, rebooting "Fixer Upper" with new hosts wasn't a possibility given how Joanna and Chip were the souls of the show, leaving the network no other possibility but to say goodbye to the show.
Was There A Feud?
While the reason behind the end of "Fixer Upper" and the exit of the Gaineses from HGTV was the couple's busy schedule, rumors about possible friction between them and executive members of the network have surfaced from time to time. Everything goes back to when HGTV's mother company Scripps Networks Interactive was merged with Discovery in 2017.
Though the deal didn't seem anything out of normal, the fact it took place shortly before the Gaineses announced their exit from HGTV was enough to bring up many rumors about a hidden reason behind the move. As Deadline reported, the Gaineses had a 'strained' relationship with Kathleen Finch, their former boss at HGTV, a fact which allegedly played a role in the pair's exit from the network.
Neither of the parts ever addressed these rumors, but one thing for sure is that the end of "Fixer Upper" became a big worry for Discovery. That was when the company's chief executive, David Zaslav visited the Gaineses at their home in Waco, Texas, doing his best to convince Joanna and Chip to make a deal with him.
Those talks resulted not only in a friendship between the Gaineses and Zaslav but also in the birth of Magnolia Network, which was rebranded from the old DIY Network and is now overseen by Chip and Joanna.
Legal Issues
Despite how successful and well-loved the Gaineses and their show has been, that hasn't stopped them from getting into a couple of legal issues. The most serious one was a lawsuit filed against Chip Gaines, who in 2017 was accused by two former business partners of persuading them to sell their shares in their company Magnolia Realty, without disclosing important information.
As reported, Chip was accused of convincing his former associates of selling their shares for around $2,500, at a time when he and Joanna had already sealed the deal to appear in "Fixer Upper". This case was dismissed in 2020, and was followed by a counter-lawsuit for defamation on Chip's part and an eventual out-of-court settlement in 2023. However, at the time the initial lawsuit was filed, it raised the alarms that the issue could have led to the cancellation of "Fixer Upper", even though all of it remained unconfirmed.
Other legal issues faced by the Gaineses include when they were accused in 2022 of changing a multi-million dollar book deal without the knowledge of a literary agent, who allegedly lost his cut on the deal because of it. As well, in 2017 a couple who appeared in "Fixer Upper" accused the Gaineses of hiding important information about the house they bought through them, alleging that it was located in a noisy and dangerous neighborhood.
New TV Shows
Ever since "Fixer Upper"s cancellation and following the Gaineses venture leading Magnolia Network, a couple of spin-offs related to the original show have been released. The first was "Fixer Upper: Welcome Home", which had a very similar format to the original show as it followed Chip and Joanna as they renovated old houses in non-expensive but always rewarding ways. This show premiered in January 2021 as one of Magnolia's flagship shows after rebranding.
Later on, "Fixer Upper: The Castle" saw the light of day in late 2022 as a special series focused on the renovation and reconstruction of a hundred-year-old castle located in their hometown Waco, Texas. The property known as Cottonland Castle was bought by Chip and Joanna in 2019, took several months to be finished and opened to the public a couple of months before its grand reveal on TV. It was later put on a no-reserve auction by the Gaineses in July 2023, meaning that there was no specific price for the property given its historical value and what it cost in renovating.
Also in the fall of 2023, the Gaineses premiered "Fixer Upper: The Hotel", which followed the couple as they renovated a hotel built in 1928, and brought it back to life. The project was described by Chip as 'out of our element', yet the hotel brings the Gaineses' fans a chance to experience a designed-by-Chip-and-Joanna room by themselves.
Businesses & Network
Before rising to fame with "Fixer Upper"s premiere in 2013, Chip and Joanna Gaines had already been growing their Magnolia brand. The first known business by the couple was Magnolia Realty, which led their real estate and renovation deals. They have also opened several coffee shops in their hometown of Waco, alongside a shopping complex named Magnolia Market at the Silos, opened in 2015. The latter is located very near the Gaineses 1928 hotel, the opening of which is set for late 2023.
Other projects by the Gaineses include the launch of Magnolia Journal in 2016, a subscription magazine which is still in active publication these days. As well, in 2017 Joanna launched a collection of lifestyle items named Hearth & Hand with Magnolia in collaboration with the retailer Target. Another lifestyle collaboration was launched by the couple in 2019, but this time it was under the retailer Anthropologie.
Nonetheless, what cemented Chip and Joanna as giants of the reality TV industry was their venture with Discovery, to own and rebrand the old DIY Network and turn it into Magnolia Network.
It's been a wild ride for the Gaineses following the cancellation of "Fixer Upper" in 2018, but regardless of the many rumors surrounding their business moves and personal lives, it seems that the couple is doing better than ever.