The rise of internet stars has been at its peak for a while, putting many young talents in the spotlight without the meddling of big networks and companies. One of those stars on the rise is Tydus, a YouTube personality whose prominence is owed to his charisma on screen, his ability to emulate online celebrities such as Jake Paul, and other entertaining content he's shared online since he was four years old, then under the guidance of his parents.
The now nine-year-old Tydus hasn't stopped gaining fans everywhere, bringing up many questions about who he is, his family, how he started on YouTube, and what he's doing nowadays. Keep reading to know more about Tydus, and his still-young yet impressive career as a content creator.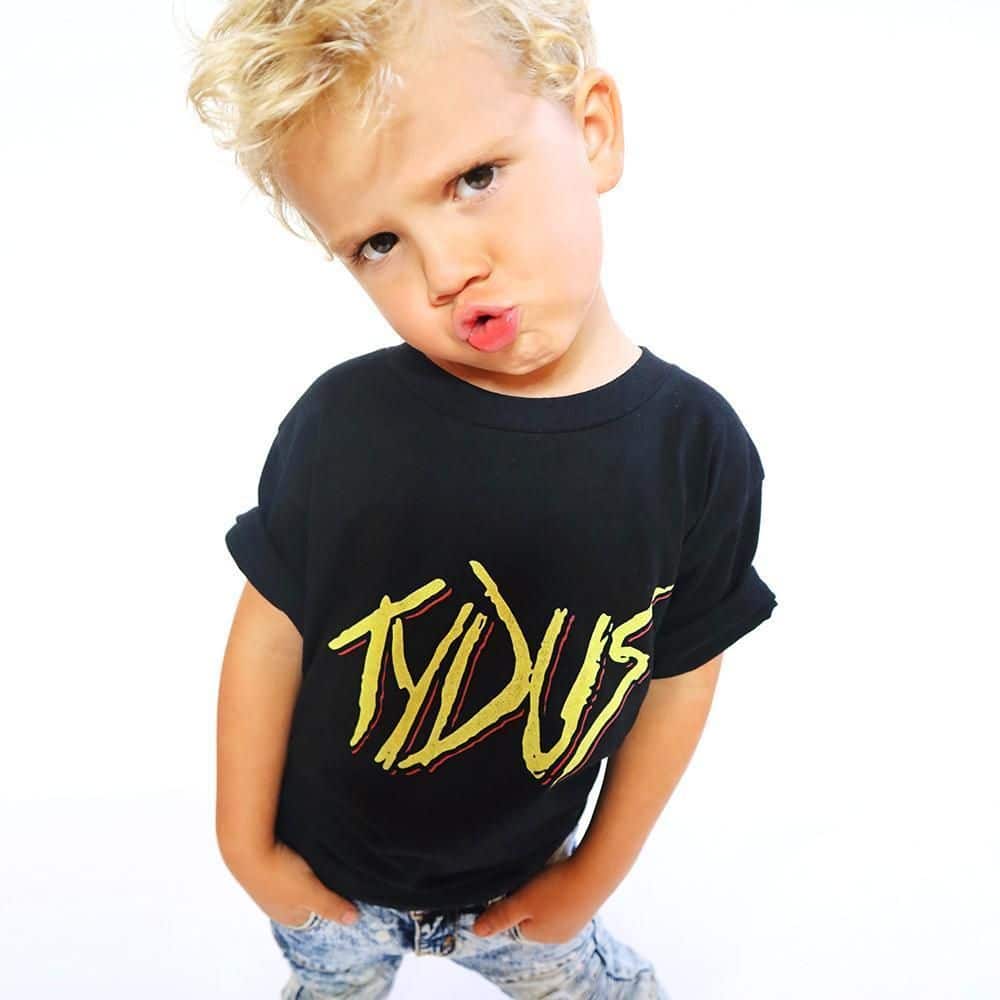 Who Is Tydus?
Born on 24 May 2014, Tydus is a native of Monterrey, California USA, the older child of Corey and Travis Talbott, whose younger daughters are named Ryatt and Bowie.
Despite his young age, Tydus has increasingly gained fame for his YouTube videos, shared by his parents on their channel Trav and Cor, which has gained over six million subscribers since 2014. The most popular content on the channel is that starring Tydus, including a viral toy review he filmed at four years old, and videos for his songs "First Girlfriend" and "Ice Cream", which have over 50 million views each. All of his social media accounts are managed by his parents, including his two main Instagram profiles which have almost two million followers combined.
Though Tydus's charisma and childish humor are what keep people watching his videos, he's also become widely known for his impersonations of famous influencer Jake Paul. The pair have collaborated several times throughout the years, gaining Tydus the nickname of 'mini Jake Paul' on the internet.
His Beginnings On The Internet
The beginning of Tydus's path as an internet personality goes back to 2016, when his parents shared a video of him snowboarding as a 17-month-old baby. The video inevitably stole the hearts of thousands on the internet, gaining even the approval of Olympic snowboarder Shaun White.
The next videos shared by Trav and Cor featured the couple and their child, alongside other family-friendly content related to their everyday lives and trips. It didn't take the family long to gain subscribers that way, though Tydus's videos playing at home and being comical in front of the screen were notably the most watched ones.
In 2017 things sped up for the family when they shared an impersonation of Jake Paul by a three-year-old Tydus, which had the kid imitating some of the YouTuber's most famous phrases and appearance. The video gained several millions of views, and was noticed by Jake himself, who soon met the child and filmed everything for another viral video.
The resemblance between Tydus and Jake was comical, yet it didn't fail to gain the favor of the massive fanbase of the older YouTuber, especially since they continued collaborating and appearing in each others' videos several times after meeting. In 2018, Tydus joined Jake for a tour alongside his Team 10 members, becoming an honorary member of the group right away.
His Fame On Social Media Now
It hasn't been that long since the earliest videos of Tydus were shared on the internet, but once he started becoming famous, nothing could stop him. Besides his very successful content-creation teamig-up with Jake Paul, Tydus has also collaborated for videos with other famed YouTubers, such as JoJo Siwa and Rebecca Zamolo.
Tydus's young career on social media also extends to the release of original music with comical undertones. His videos are characterized by his eccentric style, charismatic attitude, simple rhythm, and funny lyrics, making it not a wonder that most of Tydus's music videos are well over the million views mark. To this day, Tydus's videos have remained limited to his parents' YouTube channel alone, gaining over two billion views combined over the years.
Regarding Tydus's gift for gaining people's hearts, his father Travis told Insider in 2018: 'He loves being funny, he's just kind of a naturally funny entertainer and people-pleaser.' He also affirms that he and his wife Corey felt Tydus was 'a kind of a special boy', given how well-liked he was since his earliest videos.
Who Are His Parents?
There's no doubt that Tydus is the most famous member of the Talbott family, but that doesn't mean that his parents and the rest of the family are less interesting. It's unclear how exactly Travis and Corey met, but the couple has been together since the early 2010s, and are both natives of California.
Travis was born on 23 May 1982,  and his wife Corey Struve Talbott on 17th January 1985. Though both of them have been making their claim to fame since starting their YouTube channel Trav and Cor in 2014, the first time they made headlines for something other than their online content was in 2016, when Corey and her sister Katie gave birth on the same day at the same hospital in Monterrey, California.
As reported by the Daily Mail, Katie had been accompanying her sister while she was delivering through a C-section, but she didn't expect to enter labor in the process. In the end, Corey's first daughter Ryatt was born on 10 August 2016, just 20 minutes before her cousin Indie was born.
Later in May 2020, Corey and Travis welcomed their second daughter Bowie, who has slowly been taking part in the family's YouTube videos.
Appearance & Net Worth
While it's unclear how much Tydus Talbott weighs, he's around 4ft 6ins (1.37m) tall at nine years old; his height and weight will continue to change as the years pass.
Regarding Tydus's net worth, some reports online point out his fortune at around $1 million. It's fair to assume that this fortune is entirely managed by his parents, whose YouTube channel Trav and Cor not only generates income from its monetized content, but also earns money from merchandise sales and sponsorships.
Nonetheless, the family's financial situation is kept stable by their business. According to a report by Insider from 2018, Corey and Travis own a hotel boutique in Lake Tahoe, a mountain area in California. Their business allows them to not only spend time with their children at home, but also to afford their family's YouTube escapades without depending on that income.
Further details about the family business are unrevealed but reports online estimate Travis and Corey's combined net worth at around $3.3 million, which is undoubtedly impressive.