Who is Brett Grey?
Brett is an American actor and singer, best known as Jamal Turner in the TV series "On My Block" (2019-2021), while he's also known for his debut single "Old Things Back", plus other accomplishments.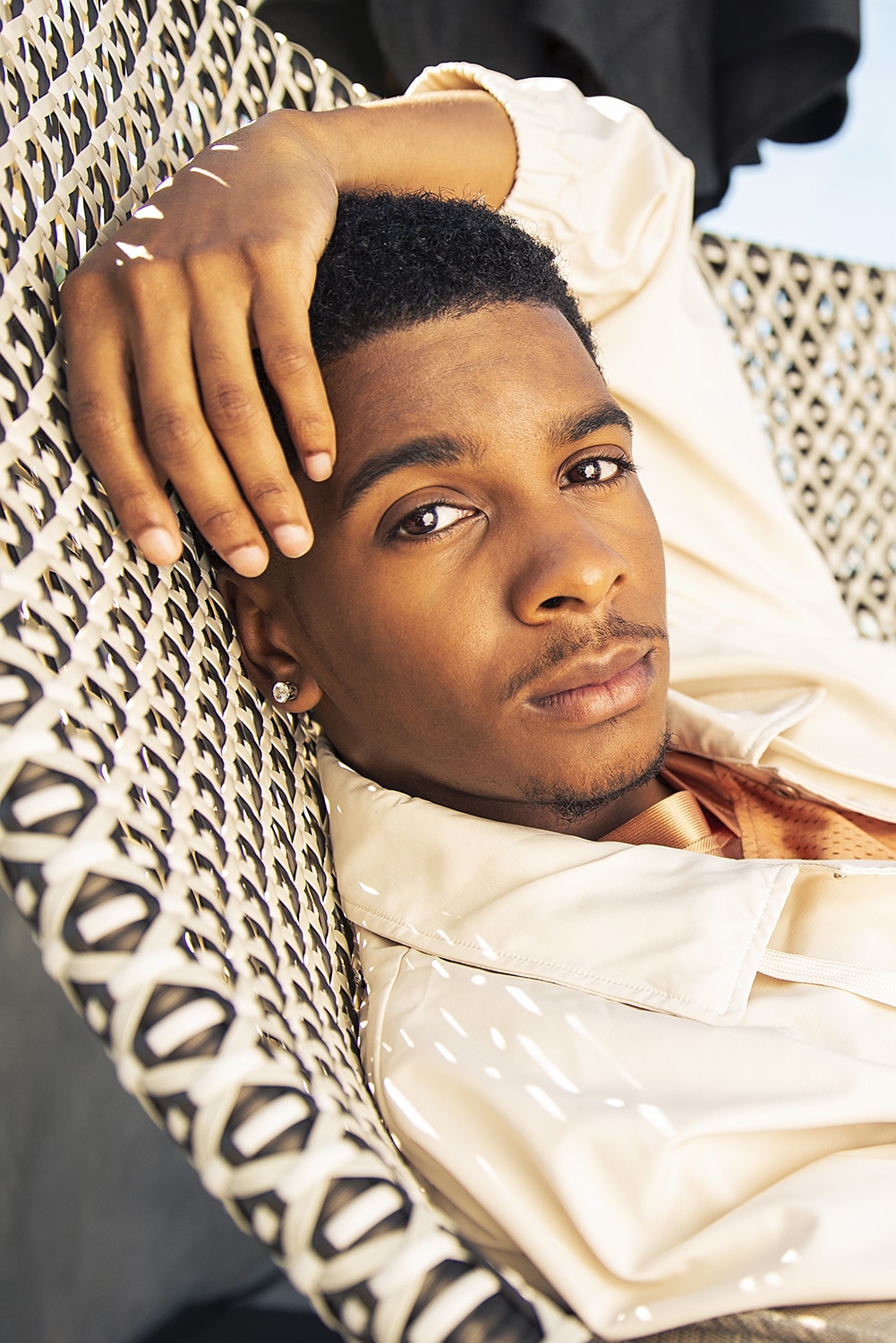 Brett Grey Wiki: Age, Childhood, and Education
Brett Grey was born on 7 August 1996, in Philadelphia, Pennsylvania USA; the son of Holly and Jeffrey Grey, he has one brother named Brandon. He made his stage debut at the young age of six in a school play, and by the time he was seven, he was already gracing the stage in his first professional production at the Academy of Music.
Gray pursued his passion for the performing arts by enrolling as a Theater major at The Philadelphia High School for Creative and Performing Arts, and in 2014, he successfully completed his education at this esteemed institution.
Career Beginnings
Following his early foray into acting, Grey received support and encouragement from his family and friends to embark on a full-time career in acting. He made his official on-screen debut in the short film "Tortoise" in 2015, directed by Gary Memi, and co-starring Deon Frank. The following year, he was Greg in the short film "The Tale of Four", followed by the role of Henry in another short film "Metrocard".
Brett further expanded his portfolio with a notable one-time appearance in the renowned TV series "Law & Order: Special Victims Unit" in 2018. In this long-running series revolves around a specialized unit of the New York City Police Department that investigates sexually based crimes, he played the character named Reggie Price, sharing the screen with Mariska Hargitay and Ice-T.
The same year, Brett made a notable appearance in the TV series "Rise", sharing the screen with such stars as Rosie Perez, Marley Shelton, Ted Sutherland and Casey W. Johnson. The series tells the story of a dedicated teacher who takes on the challenge of reviving the school's theater department, aiming to inspire a group of high school students to discover their true potential through the world of performing arts.
— Brett Gray (@brettgray) October 17, 2021
Rise to Stardom
However, Brett Grey's portrayal of Jamal Turner in the Netflix original series "On My Block" was a significant turning point in his career. This coming-of-age show garnered widespread acclaim, and played a pivotal role in propelling him to stardom.
The series follows the lives of four friends – Monse, Cesar, Ruby and Jamal – as they navigate the challenges of growing up in a rough inner-city Los Angeles neighborhood. The show blends humor, drama, and a strong sense of community, all while exploring the complexities of adolescence. Brett's portrayal of Jamal Turner, a quirky and lovable member of the group, put his acting talents on display, and he received high praise from both audiences and critics.
The series features a talented ensemble, including Sierra Capri, Diego Tinoco, Jason Genao and Jessica Marie Garcia, among others. Brett Grey's performance not only contributed to the show's popularity, but also marked a significant step in his own journey to becoming a well-recognized and respected actor in the entertainment industry.
While working on the hit series "On My Block", Brett also took the opportunity to make appearances in other notable shows. In "When They See Us" (2019), alongside stars such as Asante Blackk and Marquis Rodriguez, he played the role of Clarence in one episode. This TV mini-series recounts the harrowing true story of the Central Park Five, a group of young men wrongfully convicted of a crime they didn't commit.
Moreover, he appeared in one episode of the critically acclaimed series "Chicago P.D." (2019), which delves into the daily challenges and investigations faced by the officers of the Chicago Police Department's Intelligence Unit, sharing the screen with Jason Beghe, Marina Squerciati, among others.
Following his success in previous shows, Brett Grey took on the role of Evan in the TV series "Dramaworld" in 2021, working alongside stars such as Liv Hewson, Sean Dulake and Justin Chon. The series revolves around a passionate K-drama fan who finds herself transported into the world of her beloved television series.
Following his on-screen success, in 2021, Brett Grey transitioned into voice acting, lending his voice to the character Jeremy in one episode the TV series "The Ghost and Molly McGee". The series offers a delightful blend of humor and supernatural elements as it tells the story of an upbeat girl named Molly who befriends a perpetual pessimist ghost.
Continuing his venture into voice acting, Brett Grey provided his voice to the character Dal in the animated series "Star Trek: Prodigy". This series featured an ensemble including Kate Mulgrew, Dee Bradley Baker, Jason Mantzoukas, Angus Imrie, Ella Purnell, and Rylee Alazraqui, aired in 2021 and continued into 2022.
"Star Trek: Prodigy" is set in the iconic Star Trek universe, and follows a group of young aliens who come across an abandoned starship; Dal, voiced by Brett Grey, is one of these young characters. The series explores their adventures, challenges, and the lessons they learn as they embark on a journey through the cosmos.
After his ventures in voice acting, Brett Grey made a return to television with the role of Felix in the TV series "I'm a Virgo", '…a fantastical coming-of-age tale centered around Cootie, a 13-foot-tall young Black man…' (Apple TV) in Oakland, California, co-starring Jharrel Jerome and Olivia Washington. Having spent most of his life hidden away, engrossed in comic books and TV shows, he decides to break free and immerse himself in the real world. Along this captivating journey, he forms friendships, experiences love, navigates awkward situations, and encounters his real-life superhero idol, The Hero.
Music Career
In addition to his work as an actor, Brett has delved into music. He released his debut single "Old Thing Back" in June 2018., and continued to make waves by releasing his EP entitled "Easy Daze" on his birthday, 7 August 2018.
Net Worth
According to authoritative sources, Brett Grey's net worth is estimated at $600,000, as of late 2023.
Personal Life, Dating, Married, Wife, Girlfriend, Is He Gay?
When it comes to his personal life, Brett has been very secretive; his mysterious nature has led to a number of rumors early in his career, including him being gay. However, in 2021 he was in a relationship with recording artist Bri Steves, but their romance quickly fell apart. According to reports, he is currently single, and solely focused on his rising career.
Appearance and Body Measurements
Brett Grey has short black hair and brown eyes. He stands at a height of 5ft 8ins (1.73m), while he weighs approximately 150lbs (68kgs). His vital statistics are 40-28-36 and his biceps size is 16.