Who is Lenny Rush?
Lenny is a British BAFTA-winning actor, recognized for his roles in the comedy-drama series "Am I Being Unreasonable?", and the BBC One series "Dodger". Lenny has received several accolades, including a breakthrough award at the 2023 National Comedy Awards, and two awards at the 2023 Royal Television Society Programme Awards for the Breakthrough Award and Best Comedy Performance (male).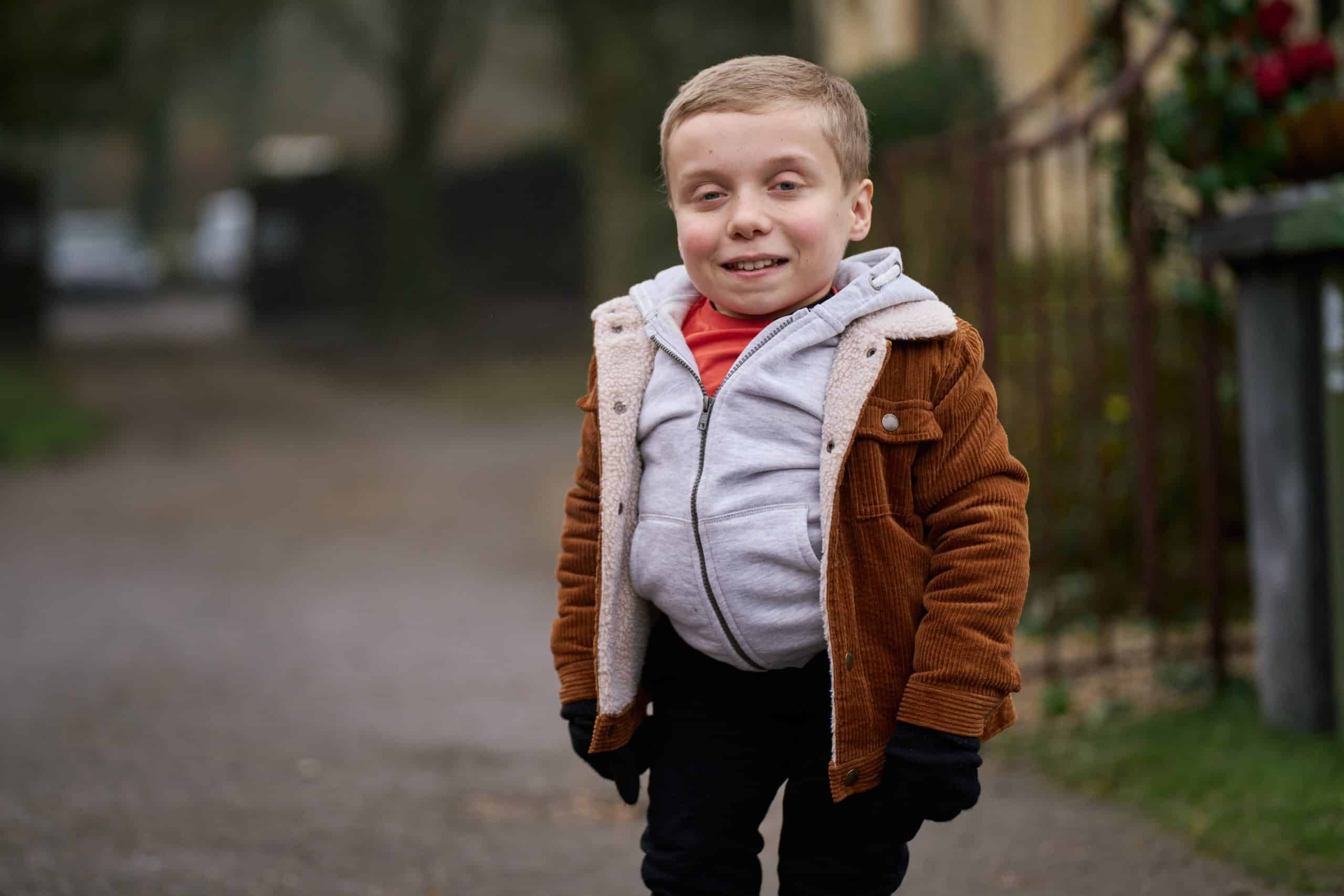 Early Life and Education
Born on 18 March 2009, in Burnham-on-Crouch, Essex, to parents Lisa and Steve Rush, Lenny exhibited a penchant for acting from a tender age. Despite being diagnosed with Spondyloepiphyseal Dysplasia Congenit (SEDc), a condition that results in dwarfism, Lenny has never allowed it to deter his dreams. His educational journey and early acting pursuits were nurtured at the Pauline Quirke Academy in Essex, where he began honing his skills and making his initial steps into the world of acting.
Acting Career
Lenny made his acting debut in 2018, when he had a minor role in the coming-of-age comedy "Old Boys", which starred Alex Lawther, Johan Hauer-King and Pauline Etienne. In the same year, he was cast in the children's educational series "Apple Tree House", appearing in four episodes.
Another notable role for Lenny was in "A Christmas Carol" (2019), a dark and gothic mini-series adaptation of Charles Dickens' ghost story, produced by FX and BBC. The story revolves around Ebenezer Scrooge, a miserly old man who is visited on Christmas Eve by ghosts from the past, present and future. The series explores themes of redemption, humanity, and the spirit of Christmas.
Lenny played the role of Tiny Tim, a character historically depicted as a sweet, physically challenged boy who uses a crutch to walk, and is the son of Scrooge's underpaid employee, Bob Cratchit. Despite his health issues and the family's financial struggles, Tiny Tim is known for his optimistic outlook and his famous line, 'God bless us, everyone'.
🤩 Member's Monday 🤩Check out this BBC profile of Lenny Rush who has starred in BBC's Am I Being Unreasonable, along with CBBC's Dodger and The Dumping Ground. We'd love to share more stories, please send in your member posts to share on Member's Monday! https://t.co/MheY42n3MD

— Little People UK (@LPUKOnline) December 12, 2022
In 2021 and 2022, Lenny appeared in the popular British teenage drama "The Dumping Ground", a spin-off from "The Story of Tracy Baker" (2002), and based on the eponymous novel by Jacqueline Wilson. The series focuses on the lives and experiences of young people in care and their residential care workers, and has been praised for its insightful and empathetic portrayal of young people in care, and it explores various themes such as friendship, family and growing up.
Lenny's role as Ollie in the BBC One comedy series "Am I Being Unreasonable?" (2022) truly catapulted him into the limelight. He portrayed the son of Daisy May Cooper's character, and has been noted for allowing Lenny to showcase his impressive acting skills, as he was able to improvise as well as perform lines, demonstrating a maturity and capability beyond his years. His performance was widely praised, with Lucy Mangan from "The Guardian" highlighting his 'comic chops and emotional range of an actor twice his age', and appreciating the chemistry he shared with Cooper, describing it as 'an absolute joy to watch'.
In the comedy-drama series "Dodger", (2022-2023), Lenny was cast alongside Christopher Eccleston, initially in a minor role called 'The Sweeper'. However, his talent was undeniable, and the part was expanded for Lenny, providing him with a platform to further showcase his acting prowess. His character, Morgan, became a regular feature of the series, allowing audiences to witness Lenny's growth and development as an actor.
Most recently, in 2023, Lenny appeared in the horror drama "Haunting of the Queen Mary", directed by Gary Shore and Rebecca Harris.
In June 2023, Lenny was cast as Morris for the fourteenth series of "Doctor Who", a testament to his growing reputation in the industry.
Awards and Nominations
Lenny's exceptional talent has not gone unnoticed in the entertainment industry. In 2023, he was honored with a breakthrough award at the National Comedy Awards, and clinched two awards at the Royal Television Society Programme Awards, including the Breakthrough Award and Best Comedy Performance (male). His remarkable performance in "Am I Being Unreasonable?" also earned him a BAFTA for Male Performance in a Comedy Programme in May 2023.
Personal Life
Lenny, despite his young age, has been open about his condition, SEDc , using his platform to bring awareness and perhaps inspire others with a similar condition. He resides with his family in Essex, and through social media, often shares snippets of his personal life, including his experiences and adventures with his parents and brother,.
SEDc is a rare genetic disorder that affects bone growth. Individuals with this condition tend to have short stature (dwarfism) with particularly short trunk and neck and shortened limbs. The condition is congenital, meaning it is present from birth. There is no cure for SEDc, so treatment typically focuses on managing symptoms and preventing complications. This might involve physical therapy, surgery to address skeletal issues, and other interventions to manage pain and mobility issues. Individuals with SEDc often have a normal life expectancy, but the condition can vary significantly in its severity and impact on quality of life.
Despite being in the early stages of his career, Lenny has become an inspirational figure for many, especially those in the disabled community, by pursuing his dreams and showcasing his talents on various platforms.
Hobbies and Interesting Facts
Lenny is not only a talented actor, but also a social media influencer and content creator, sharing moments from both his professional and personal life with his followers.
His interests are varied, and include spending quality time with his family, exploring new places, and participating in charity events, such as his notable appearance on the BBC One charity money-raising show "Children In Need" in 2022.
Lenny is also an avid animal lover, and has two pet dogs of his own.
Net Worth
As of October 2023 at trhe age of 14,, Lenny's net worth has been estimated at more than $600,000. His financial status is likely to grow as he continues to secure roles in prominent productions, and expands his career in the entertainment industry.