Who is Jasmine Jordan?
American celebrity family member Jasmine Jordan was born in Chicago, Illinois USA, under the zodiac sign Sagittarius on 7 December 1992. She's perhaps only known for being a daughter of American professional basketball player Michael Jordan and his former wife Juanita; Jasmine's today also ventured into the field of sports, but rather as a manager than an athlete. She's also known for having helped her father design his sneaker 'Jasmine Collection'.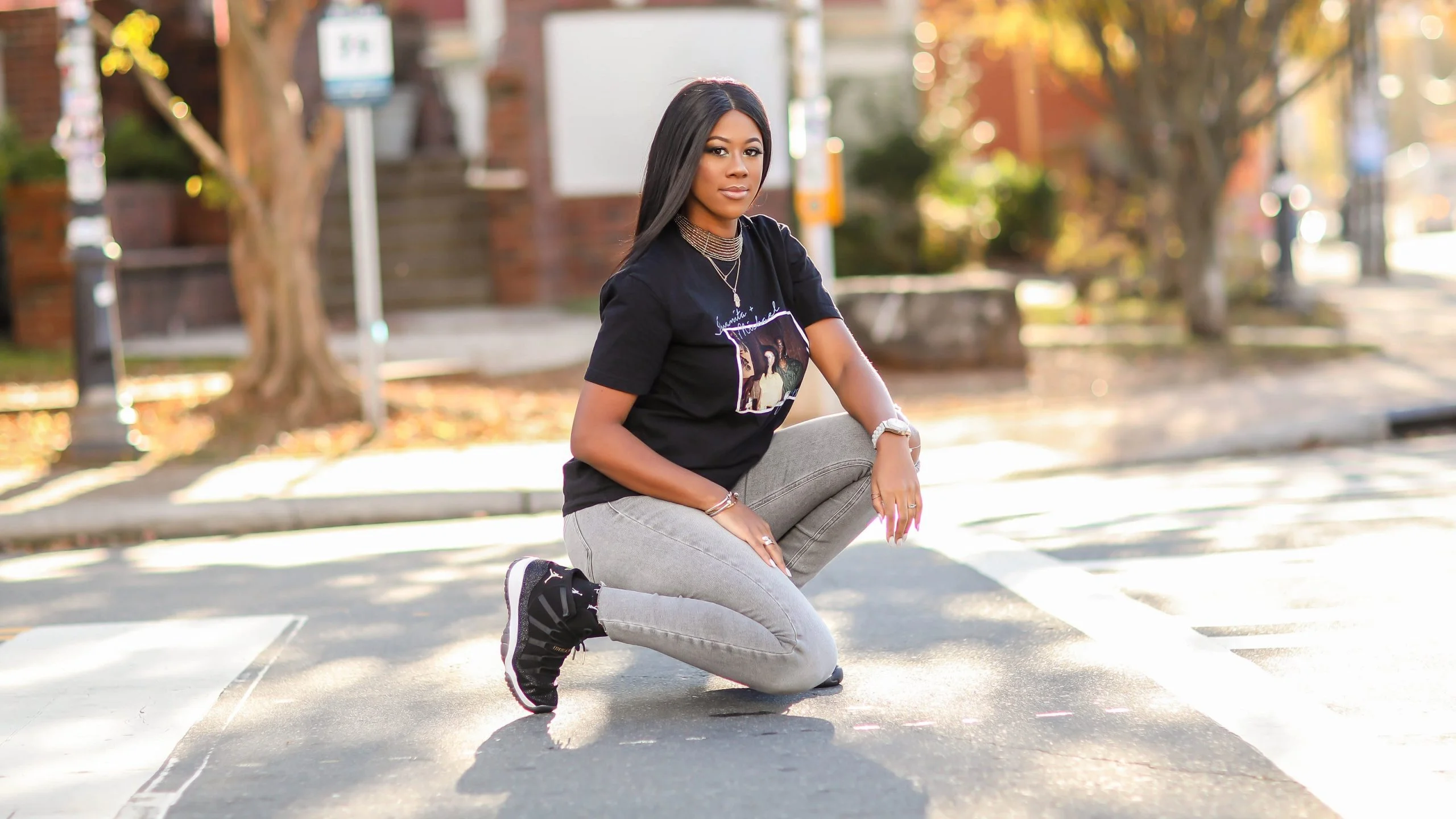 Education and early life
Jasmine was raised in Chicago alongside her brothers Marcus and Jeffrey, by their father Michael and mother Juanita Vanoy; Michael and Juanita filed for divorce on 4 January 2002 but reconciled in the same year. They eventually filed for divorce again, and it was finalized on 29 December 2006. Jasmine also has two half-siblings, twins Victoria and Ysabel whose mother is Michael's second wife Yvette Prieto, a famous American model.
Jasmine grew up being interested in sports, and played both basketball and tennis while attending a local high school. She was encouraged by her parents to continue working on her education, and thus upon matriculating in 2011, Jasmine enrolled at Syracuse University, New York State from which she graduated with a Bachelor's degree in sports management in 2015.
Jasmine's career
Jasmine's yet to share any details about her career with the public, and the only thing known is that she's been working as a sports manager for more than five years now.
Love life and marriage
Jasmine's keeping the details of her love life away from media, but some things about it are still known, mostly because her husband Rakeem Haleek Christmas is a famous American basketball player.
The two haven't shared the details of how and when they met, but it's believed that it was while they were both attending Syracuse University; Rakeem's today playing for the Venezuelan professional basketball club Cocodrilos de Caracas.
In May 2019, Jasmine gave birth to their son Rakeem Michael Christmas, but she and her husband are keeping the boy away from the media's attention. Even though it's known that Jasmine and Rakeem exchanged vows not long after their son was born, the exact date of the ceremony remains undisclosed.
There are no other men whom Jasmine's perhaps been with, that we know about; she's married to Rakeem Haleek Christmas as of September 2023, and they have a son together.
Interesting facts and hobbies
Jasmine's an Instagram star, as over 170,000 people are following her on the social media network today, while she's posted more than 800 pictures and videos onto the network; most of her content shows her during her everyday life, whether she's swimming in her pool, playing golf or working.
Jasmine enjoys being physically active, and spends some of her spare time working out at the gym; she has multiple training sessions every week, and also likes to swim, play tennis and run.
She's a philanthropist, and together with her father, has taken part in a number of fundraiser events.
Jasmine loves fashion, and her initial dream was to become a famous fashion designer.
One of her favorite actresses is Zoe Saldana, and some of her favorite movies include the trilogy "Guardians of the Galaxy", "The Losers" and "The Book of Life".
Appearance and net worth
Jasmine's age is 30. She has brown eyes and long black hair, weighs around 155lbs (70kgs) and is 5ft 6ins (1.68m) tall.
Jasmine's net worth's been estimated at over $200,000 as of September 2023, and her father Michael's at over $2.6 billion.
Who is her father Michael Jordan?
American former professional basketball player and now businessman Michael Jeffrey Jordan, was born under the zodiac sign Aquarius on 17 February 1963 in New York City USA. Most of basketball fans rate Michael to be one of the best players of all-time; he spent 15 seasons playing in the National Basketball Association (NBA), winning six championships with the Chicago Bulls.
Michael was raised in New York City alongside his older brothers Larry and James R. Jordan Jr., and sisters Roslyn and Deloris, by their father James R. Jordan Sr. who was an equipment supervisor and mother Deloris (nee Peoples) who was employed at a bank. The Jordan family eventually moved to Wilmington, North Carolina where Michael developed a passion for sports, excelling in basketball; he honed his skills at Wilmington's Laney High School, where he quickly gained recognition for his talent.
In high school, Michael faced his first significant challenge when he was cut from the varsity basketball team as a sophomore; determined to succeed, he worked tirelessly to improve his game. The setback fueled his competitive spirit and work ethic, propelling him to make the varsity team the following year; his senior year at Laney showcased his remarkable talent, averaging a triple-double with 29 points, 11 rebounds, and 10 assists per game.
Michael's high school career earned him a scholarship to the University of North Carolina, and under the guidance of legendary coach Dean Smith, he continued to perform well. During his freshman year, he hit the game-winning shot at the 1982 NCAA Championship game against Georgetown, securing the Tar Heels' victory.
During his college years, Michael's basketball talent became more apparent, becoming known for his exceptional scoring and leaping ability, plus great defense.
In 1984, Michael made himself eligible for the NBA draft following his junior season at North Carolina, and the Chicago Bulls selected him as the third overall pick. His arrival in the NBA brought a wave of anticipation, and he quickly lived up to the hype; in his rookie season, Michael averaged 28 points per game, winning the NBA Rookie of the Year Award. His scoring ability and athleticism were unlike anything the league had seen before.
Although Michael achieved individual success early in his career, it was also his ability to lead the Chicago Bulls to six NBA Championships that cemented his legacy; his partnership with coach Phil Jackson and fellow player Scottie Pippen became the foundation of a dominant Bulls dynasty in the '90s.
38 years ago today, the Chicago Bulls drafted Michael Jordan with the third pick in the 1984 NBA Draft. pic.twitter.com/geGAthUdIU

— ESPN (@espn) June 19, 2022
In the 1990-1991 season, Michael and the Bulls captured their first NBA championship, defeating the Los Angeles Lakers. This marked the beginning of an era of dominance, with the Bulls winning three consecutive titles from 1991 to 1993. Michael's scoring titles, MVP Awards and Finals MVP honors during this period established him as the face of the NBA, and a global sports icon.
In a shocking move, Michael retired from basketball in 1993, citing a desire to pursue a career in baseball. His brief stint in baseball with the Birmingham Barons in the minor leagues showcased his determination and work ethic, even in a new sport, but the basketball world still eagerly awaited his return.
Michael made his comeback to NBA in 1995, leading the Bulls to another three consecutive championships from 1996 to 1998, a 'testament to his unmatched competitiveness and drive to win'.
After winning his sixth NBA championship in 1998, Michael retired from basketball once again, which marked the end of an era, leaving an indelible mark on the sport. Michael's impact extended beyond the basketball court, as he became a global brand ambassador, and a symbol of excellence and determination.
In 2001, Michael briefly came out of retirement to play for the Washington Wizards before retiring for good in 2003. His contributions to the game were commemorated with numerous accolades, including five MVP awards, ten scoring titles, as well as the six NBA championships.
Michael's journey from a determined high school player to a global basketball icon is a testament to his talent, work ethic and competitive spirit; his legacy continues to inspire basketball players and fans around the world, making him a true legend of the game.