Who is Jason Connery?
British actor and director Jason Joseph Connery was born under the zodiac sign Capricorn on 11 January 1963, in Rome, Italy. He has 75 acting credits, and is perhaps still known best for playing Andrews in the 2000 action adventure comedy movie "Shanghai Noon", which starred Owen Wilson and Jackie Chan, and was directed by Tom Dey. It follows a Chinese man who's travelled to the Wild West to save a kidnapped princess; the movie won one of its eight award nominations.
Jason's currently shooting for the upcoming movie "Byrd and the Bees", in which he'll be starring as Chief Inspector Hollister.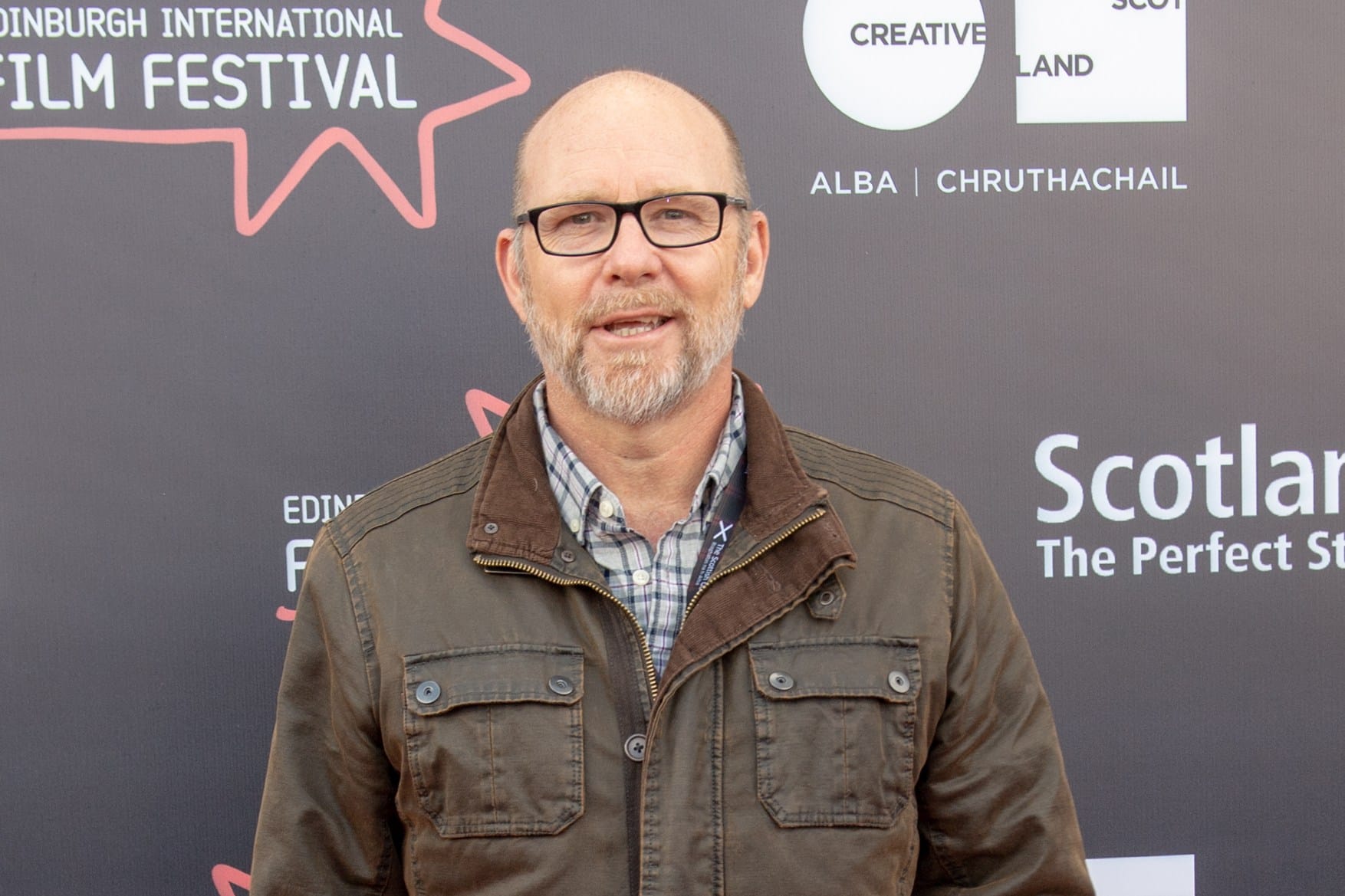 Education and early life
Jason was raised as an only child in London, England as his family moved there not long after he was born; his father was the late British actor Sir Thomas Sean Connery who appeared in 94 movies and TV series and won numerous awards and accolades, and who passed away aged 90 on 31 October 2020. Jason's mother Diane Cilento was an Australian actress and screenwriter, who died aged 79 on 6 October 2011.
Jason's parents separated in 1971, and although they remained somewhat equally involved in his upbringing, he lived mostly with his mother. He studied at Millfield School in Somerset, England prior to transferring to Gordonstoun School in Moray, Scotland; Jason matriculated in 1981 and then continued his education at Bristol Old Vic Theatre School, graduating with a Bachelor's degree in drama in 1985.
Roles in movies
Jason's debut film role was playing MacKinnon in the 1983 thriller "The Lords of Discipline", and some of his following roles were in the 1984 adventure fantasy "Dream One", the 1985 drama "The Boy Who Had Everything" and the 1986 romantic drama "The Venetian Woman".
He played Corin in the 1988 musical family fantasy "Puss in Boots", starring alongside Carmela Marner and Christopher Walken; the film follows a cat which has become a gentlemen now that it's received a pair of magic boots from its owner. The remainder of the '90s saw Jason appear in the 1988 historical war drama "Lenin: The Train", the crime thriller "Tank Malling" and the  action war thriller "Casablanca Express" both in 1989.
In 1991, he portrayed Michael Courteney in the drama "Mountain of Diamonds", which starred Derek de Lint and Isabelle Gelinas, and was directed by Jeannot Szwarc; it follows a poor woman who's decided to turn her life around and become wealthy. Some of Jason's notable performances in the remainder of the '90s were in the 1995 action thriller "Bullet to Beijing", the 1996 thriller "Midnight in Saint Petersburg", and the 1998 family fantasy "Merlin".
Who was your favourite Robin of Sherwood?
Retweet for Michael Praed
Fav for Jason Connery pic.twitter.com/ORssnkAO7g

— 80s Kidz (@80s_Kidz) June 28, 2017
The year 2006 heard him voice Flamingo in the animated adventure comedy "The Wild", which starred Jim Belushi and Kiefer Sutherland, and was directed by Steve 'Spaz' Williams. It follows a lion which has been sent to Africa from a New York City zoo by accident, and the movie was nominated for two awards. Some of Jason's following roles were in the 2006 western "The Far Side of Jericho", the 2007 romantic family comedy "An Accidental Christmas", and the 2008 fantasy horror thriller "Alone in the Dark 2".
His three most recent film appearances have been in the 2011 short action "Sword", the 2014 horror science fiction thriller "Alien Strain" and the 2019 comedy "The Untold Story".
Roles in TV series
Jason's first role in a TV series was portraying Thomas Curtis in the 1984 episode "Part 1" of the historical sports mini-series "The First Olympics: Athens 1896", and the year 1986 saw him play Robert of Huntingdon aka Robin in the action fantasy "Robin Hood", which starred Peter Llewellyn Williams and Ray Winstone, and was created by Richard Carpenter. It follows the life of Robin Hood, and the series won three of its 13 award nominations.
In 1992, Jason played the lead character Chris Masters in all four episodes of the drama mini-series "The Other Side of Paradise", which also starred Richard Wilson and Josephine Byrnes, and follows the life of Dr Chris Masters. Some of Jason's roles in TV series in the remainder of the '90s were in the drama "Casualty", the family adventure "The Famous Five" and the comedy "The Lily Savage Show".
In 2004, he played Dad in 10 episodes of the family adventure "Shoebox Zoo", which starred Rik Mayall and Alan Cumming, and was created by Justin Molotnikov and Brian Ward. It follows an American student who's been gifted a magical box of toy animals for her birthday, and the series won one of its five award nominations.
Jason's three most recent roles in TV series have been playing Mike in the 2007 episode "George Nieces a New Media Room" of the comedy "George Lopez", John Clayford in the 2011 episode "The Girl in the Blue Mask" of the action crime adventure "Criminal Minds: Suspect Behavior", and four episodes of the 2013 soap opera "General Hospital".
Other credits
In 2009 Jason directed the action horror thriller movie "The Devil's Tomb" and the science fiction thriller film "Pandemic", and the 2016 biographical romantic movie "Tommy's Honour".
Some of his recent talk-show and game-show appearances have been in "Celebrity Masterchief", "The Alex Salmond Show" and "The Legend of the Traveling Tardis".
Awards and nominations
Jason won a 2016 BAFTA Scotland Award for Best Feature Film, for "Tommy's Honour" and a 2022 Golden Reel International Film Festival April Award for Best Ensemble Cast, for his and his colleagues' performance in "Chinaman's Chance: America's Other Slaves".
He was also nominated for a 2016 Edinburgh International Film Festival The Michael Powell Award for Best British Feature Film, for "Tommy's Honour".
Love life and marriages
Jason's married twice and has one child, but he can rarely be heard speaking about his love life in public, as he respects his family's privacy.
He met former American actress Mia 'Sara' Sarapochiello while they were shooting together for the 1995 movie "Bullet to Beijing" in Russia, and they exchanged vows in a small and private ceremony on 17 March 1996. Mia appeared in 45 movies and TV series prior to retiring from acting in 2013, and is perhaps still known best for playing Melissa in the 1994 action crime science fiction movie "Timecop".
Melissa gave birth to their son Dashiell Quinn Connery in June 1997, but she and Jason divorced in 2002; Dashiell's followed in his father's footsteps and has appeared in 13 movies and TV series, while he's probably known best for playing Billy in the 2021 short movie "Outcry".
Since 11 April 2021, Jason's been married to non-celebrity American Fiona Ufton; they'd been together for five years prior to exchanging vows.
Interesting facts and hobbies
Jason's father Sean won a 1988 Oscar for Best Actor in a Supporting Role, for his performance in the movie "The Untouchables".
Both Jason and his father have portrayed Robin Hood; Sean portrayed the character in the 1976 film "Robin and Marian".
Jason's a huge dog-lover and his pet dog Ollie can be seen featured in some of his Instagram pictures.
He prefers to stay away from media, and lives in a small isolated farm cottage on the outskirts of the village Lilliesleaf in the Scottish Borders.
Only a few over 600 people are following Jason on Instagram today; he's posted over 80 pictures and videos onto the network.
One of his favorite actors is the late River Phoenix, and some of his favorite movies are "A Night in the Life of Jimmy Reardon", "Little Nikita" and "The Mosquito Coast".
Appearance and net worth
Jason's age is 60. He has blue eyes and brown hair, weighs around 190lbs (85kgs) and is 6ft (1.83m) tall.
Jason's net worth's been estimated at over $800,000, as of September 2023.