Loni Anderson
Loni Kaye Anderson, best-known for her portrayal of Jennifer Marlowe in "WKRP in Cincinnati", was born on 5th August 1945 in Saunt Paul, Minnesota, USA. The award-winning actress grew up in the tranquil suburbs of Roseville, and was raised by her mother, Maxine Hazel, and environmental chemist father Klaydon Carl Anderson.
In 1963, Loni was voted Queen of the Valentine's Day Winter Formal during her last year at Alexander Ramsey Senior High School. According to the glamorous blonde's autobiography, her parents originally wished to name her Leiloni.
Career
After making her debut with a bit part in the 1966 movie "Nevada Smith", Loni was unemployed as an actress for nine long years until she guest-starred in episodes of "S.W.A.T", "Phyllis", and "Harry O". The Minnesota native's career in the entertainment industry certainly got off to a rocky start, as in the late 1970s she auditioned for a main role in the sitcom "Three's Company" and was rejected; however, she soon caught the attention of higher-ups at the ABC network after guest-starring as Susan Walters in an episode of the series.
Shortly afterwards, Loni was cast as Jennifer Marlowe in "WKPR in Cincinnati", a role that lasted four years and is considered by many to be the pinnacle of the thespian's career. The creator of the sitcom, Hugh Wilson, later claimed that Loni received the role thanks to her body – which resembled Jayne Mansfield's – and her "innocent sexuality", which he believed to be reminiscent of Marilyn Monroe. Whatever the case, Loni was initially offered the role after producers saw a sultry poster of her in a red swimsuit.
Despite less-than-favorable Nielsen ratings, "WKPR in Cincinnati" had a decent-sized teen and young adult audience that kept it afloat for four seasons, and many of its storylines were based on Hugh's experiences working in advertising sales at a well-known radio station in Atlanta. During the famous 1980 summer hiatus, which came about when the Screen Actors Guild and American Federation of Television and Radio Artists launched a three-month strike against the big studios, Loni – who had become the show's main attraction and most popular character – walked out on the sitcom and demanded a huge payrise.
While renegotiating her contract, Loni starred in "The Jayne Mansfield Story" alongside Arnold Schwarzenegger. Eventually, the network agreed to her requests, and she returned to "WKPR in Cincinnati" until its cancellation, which was caused by its unstable schedule and plummeting ratings. Jennifer Marlowe has frequently been praised for breaking stereotypes and defying the typical gender roles of the era.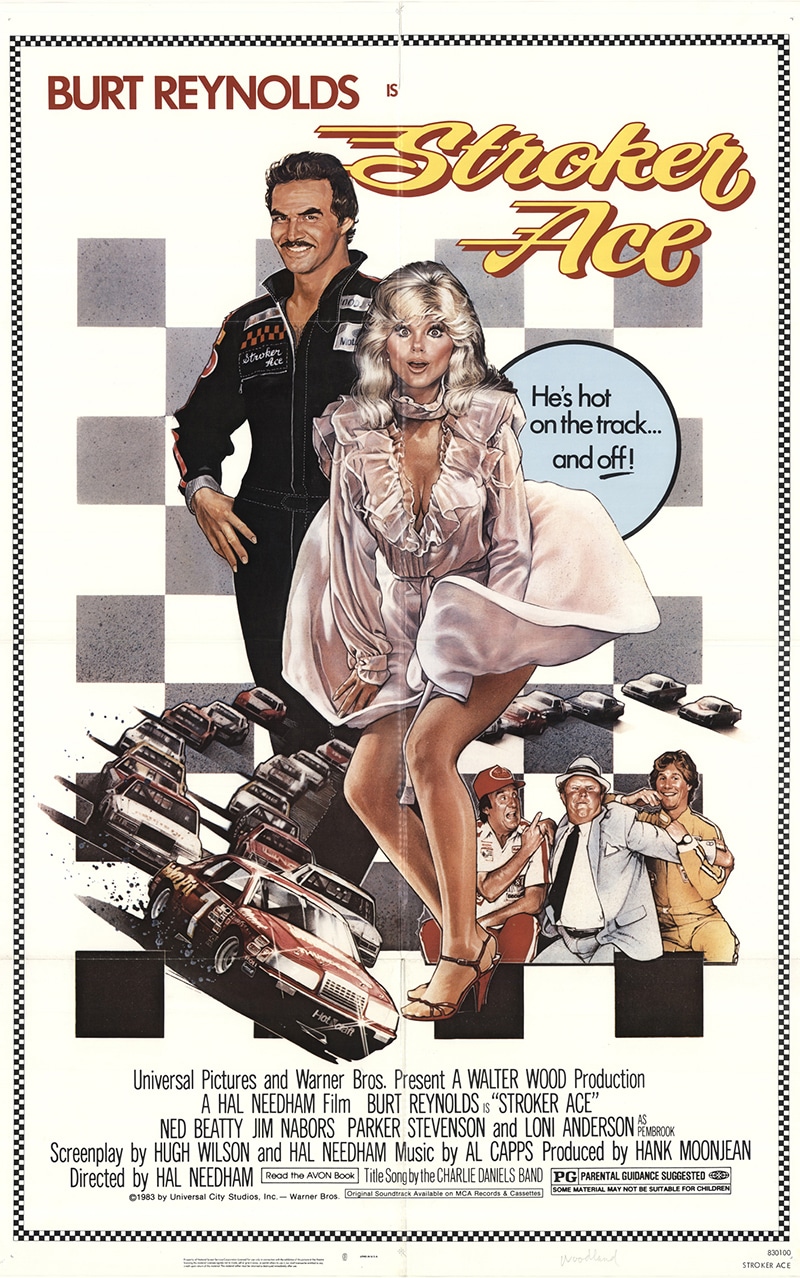 Although Loni continued to have a thriving career following the show's cancellation, her eventful personal life overshadowed her acting talents, especially during her marriage to actor Burt Reynolds. Loni and Burt starred together in the 1983 box office bomb "Stroker Ace" – a hard blow to Burt's career, as he turned down a role in "Terms of Endearment" which went to Jack Nicholson, who went on to win an Oscar for his portrayal of astronaut Garrett Breedlove.
Following the failure of "Stroker Ace", Loni appeared as herself in the 1984 rom-com "The Lonely Guy" and voiced Flo in the animated film "All Dogs Go to Heaven". The blonde co-starred alongside Lynda Carter of "Wonder Woman" fame in the drama series "Partners in Crime", which was cancelled after just 13 episodes; her next projects, "Sorry, Wrong Number" and "A Letter to Three Wives" also attracted little attention.
Even so, Loni turned her career around for the better with a lead role in the 1991 TV movie "White Hot: The Mysterious Murder of Thelma Todd". She also attempted to co-star alongside Burt in his sitcom, "Evening Shade"; however, the network decided to replace Burt with Marilu Henner. When producers of "Designing Women" offered Loni a role as Delta Burke's replacement following the latter's dramatic firing, and claims of bad blood between the show's main stars, Loni blew the opportunity by requesting an exorbitant salary that the network wasn't willing to pay.
The rest of the early 1990s were uneventful for Loni, as she reprised her role in two episodes of "The New WKRP in Cincinnati" and joined season three of the sitcom "Nurses". Her character, Casey MacAffee, was a last-ditch attempt to entice viewers and boost the series' ratings; however, Loni was well past her acting heyday, and the hospital show was cancelled months later.
Loni Anderson is all of us just endlessly scrolling through Twitter during busy news weeks pic.twitter.com/vVwspUrsYB

— poptrashmuseum (@poptrashmuseum) April 26, 2022
From then on, Loni was "demoted" to guest-starring appearances in "Clueless", "Sabrina the Teenage Witch", and other nevertheless popular shows of the time. Her last movie role was in 1998, playing Barbara Butabi in "A Night at the Roxbury"; although the actress had a couple of recurring roles in "The Mullets" and "So Notorious", her career was on an undeniable decline. The blonde hasn't been seen on screens since 2018, when she played Frances in an episode of "My Sister Is So Gay", and appears to have semi-retired from acting.
Personal Life
Loni married her first husband, high-school sweetheart Bruce Hasselberg, when just 19 years old. The couple divorced two years later, making Loni a young single mother to their daughter, Deidra. In 1973 she married Ross Bickell, whom she divorced after eight years. Her next marriage would be her most highly-publicized: in 1988, the "WKRP in Cincinnati" star tied the knot with Burt Reynolds, an actor known for his screen presence, endless charisma, and womanizing tendencies.
Although Loni and Burt were a picture-perfect couple, their union lasted just six years, as they separated when Burt fell in love with a cocktail waitress named Pam Seals. In 1995, Loni explosively claimed that Burt had been physically abusive to her "at least a dozen times" while under the influence of drugs, and publicly shamed him for not paying his five-figure child support on time; twenty years later, the actor famously told PEOPLE magazine: "I should have known that you don't marry an actress". Loni and Burt shared an adopted son named Quinton, who was born in 1988.
In May 2008, Loni married musician Bob Flick, whom she first met in 1963 at a movie premiere. Bob is known for being a founding member of the singing folk group The Brothers Four, who released the hit single, "Greenfields", in the 1960s. These days, both prefer to keep a low profile and enjoy their golden years surrounded by friends and family.
Loni's personal net worth is estimated at $12 million, as of late 2023; although The Brothers Four are still performing and recently traveled to Thailand for a two-week concert tour, we don't have enough information to accurate calculate Bob's net worth.