Mayan Lopez
Mayan Lopez may be the daughter of actor and stand-up comedian George Lopez, but she's determined to make a name for herself based on her merits, and not who her father is.
The actress, who proudly describes herself as "phenomenally Latina", was born on 2nd April 1996, in San Fernando, California, USA. Her paternal grandparents were Anastasio Lopez, a Mexican migrant worker, and his wife Frieda; when Anastasio walked out on his family two months after George's birth, Frieda struggled as a single mother for ten long years, until she too deserted her son, leaving him in the care of his maternal grandmother, Benita Gutierrez..
Luckily for Mayan, her childhood was a much more carefree one, despite her parents divorcing in 2011 after almost two decades of marriage. With that said, Mayan and George were estranged for almost a decade until the Covid pandemic, which miraculously brought the fractured family unit together. At the time, Mayan had just graduated from the conservatory at Second City, and began making TikTok videos featuring her famous dad; little did she know that those videos would change the course of her career.
When comedy writer Debby Wolfe – also the producer of "Love, Victor" and "One Day at a Time" – saw Mayan's videos, she saw the potential for a comedy show, and got in touch with the father-daughter duo. Eventually, Mayan and George's real-life story of an adult daughter reconnecting with her father turned into an NBC comedy, "Lopez vs. Lopez", which premiered in November 2022 to favorable reviews.
The storyline is semi-autobiographical, but changes have been made to the characters; for example, Mayan has a son in the series and works as a vet technician, while George is the owner of a moving company. Even so, the essence of their relationship is the same, with Mayan saying: "It's an amalgamation of not only my experience, but the experience of the writers, the culture, the community."
Mayan serves as the producer of the show, and George is also involved in the making of the series as an executive producer. Meanwhile, Debby is the showrunner and executive producer. During Mayan's childhood, she was constantly looking to impress her father by telling him jokes – and even though her parents didn't want her to get into the entertainment industry, she knew deep down that she always wanted to be a comedic actor, even as she pursued other hobbies such as horse riding.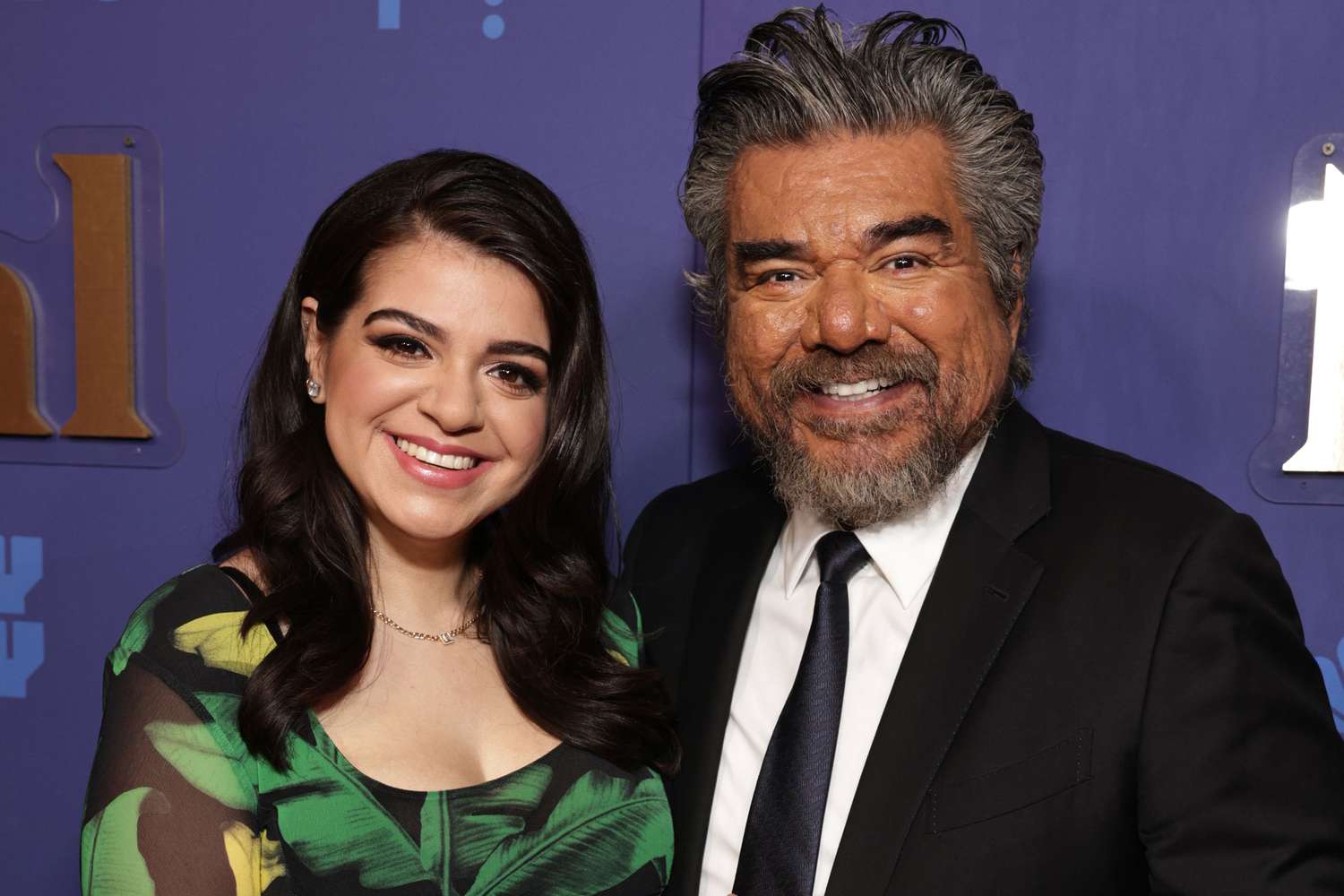 Mayan was five years old when the "George Lopez" show started, and vividly remembers her parents living paycheck to paycheck until it took off. The Latina made her acting debut in an episode of the show's sixth season, playing one of the classmates of George's fictional son, Max Lopez. Although she loved the costumes, make-up, and whole process, years would pass before she was again in front of the camera.
The actress prides herself on being an open book, and previously shared that she was in therapy for 15 years, although she didn't expound on the reason why. Representation, vulnerability, and honesty are the cornerstones of her work; as she so eloquently put it, "I've always known that I wanted my pain and personal story to mean something."
Based on Mayan's Instagram, it's hard to tell if the creator is currently single or in a relationship. In any case, she's clearly focused on her career and season two of "Lopez vs. Lopez", which has a provisional release date of summer 2024. Although the show was a roaring success with up to two million viewers per episode, its renewal wasn't confirmed until May 2023; shortly afterwards, the writers' strike wreaked havoc in Hollywood, which is perhaps why season two won't be ready for some time.
George Lopez
George Lopez was born on 23rd April 1961, in Los Angeles, California, USA. As mentioned, he was raised by his maternal grandmother and her second husband, a construction worker named Refugio Gutierrez.
After graduating from San Fernando High School in 1979, George worked odd jobs to make ends meet, until he could earn a decent living performing stand-up comedy. In 2000, he was approached by actress Sandra Bullock to star in and produce a comedy; Sandra wished to work on a show starring an almost all-Hispanic cast, but without excluding other races, due to the lack of Hispanic representation in American sitcoms.
The comedy show in question was "George Lopez", which aired on ABC from 2002 to 2007 and was quickly picked up by the network due to frequent criticism it had received from Hispanic-American groups for its lack of Latino representation. George co-created, wrote for, produced, and starred in the show, which joined the Nick at Nite line-up in September 2007, after being cancelled following six seasons.
George lashed out at ABC Entertainment president Steve McPherson, claiming that his decision had been based on racially motivated reasons. "Cavemen", the short-lived sitcom which replaced "George Lopez" on the schedule, was cancelled after just 13 episodes.
After "George Lopez", George guest-starred in season five of "Reno 911!", and began hosting his own late-night talk show, "Lopez Tonight", which debuted in November 2009. Unfortunately for the actor, the network decided not to renew the series for a third season.
Even so, the actor continued to star in plenty of projects, such as his own FX sitcom entitled "Saint George" – but which lasted just one season – and a semi-autobiographical single-camera sitcom "Lopez", which premiered in March 2016. From then on, the stand-up comedian had a few quiet years until May 2022, when the buzz surrounding "Lopez vs Lopez" helped revive his career.
Not much is known about George's wife, Ann Serrano. The couple tied the knot in 1993, and when George was diagnosed with a rare genetic condition in the early 2000s, Ann donated one of her kidneys to her then-husband when he was informed that he would need an organ transplant. Thanks to Ann's act of love, George's health improved massively, including losing 45lbs (20kgs) after the operation.
It's interesting to note that Ann was the one to file for divorce in November 2010, citing irreconcilable differences. These days, the ex-couple are apparently on much better terms, and frequently appear together in Mayan's online skits.