Who is Mikaila Murphy?
American social media star, YouTuber and professional dancer Mikaila Murphy was born under the zodiac sign Aquarius on 27 January 2000, in Michigan USA. She's active on various social media networks, and is today also running her YouTube channel "Mikaila Dancer", which she launched on 6 August 2015, and which is today subscribed to by over 150,000 people; most of Mikaila's 1,800 videos feature her during her everyday life, whether she's travelling around the world, spending time with her friends and family, or taking part in extreme sports – all of these together have amassed over 20 million views.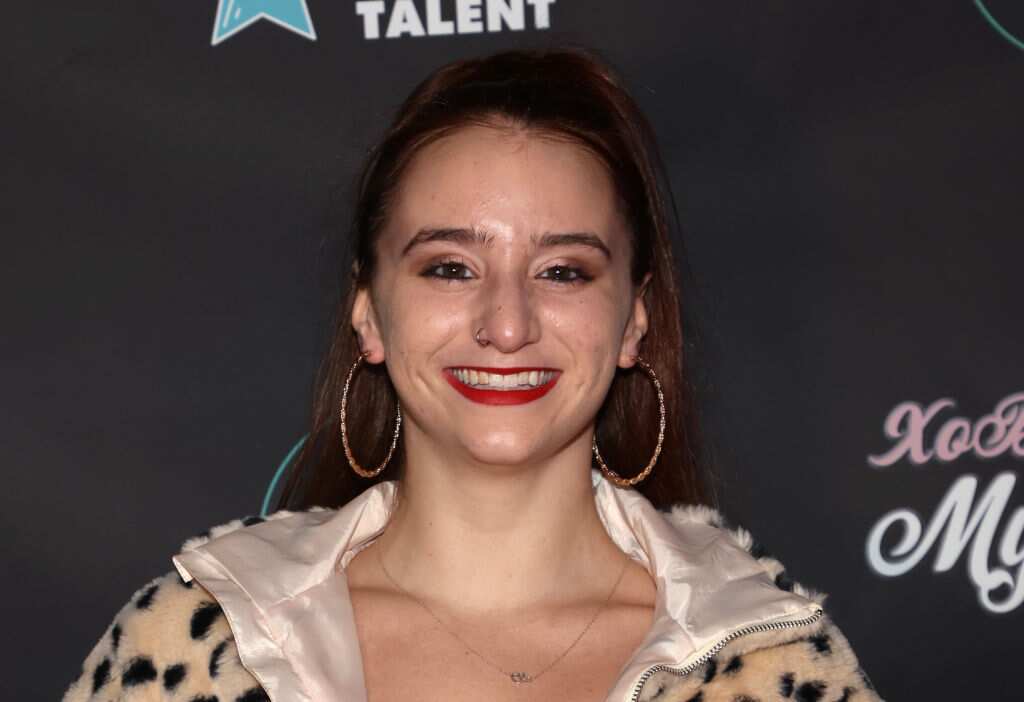 Education and early life
Mikaila was raised alongside her sister Alyssa and brother Andrew in Michigan, by their mother Kelly Anspach Murphy and father Michael F. Murphy; Mikaila rarely speaks about her family in public because she respects their privacy, but has revealed that her mother's a high school teacher.
She fell in love with dancing when she was only three years old, and became serious about pursuing a career as a professional dancer at the age of 10; it was around the same time that Mikaila began taking dance lessons, and she eventually received her own dance instructor license. Mikaila's since taught dance at various locations and institutions, including at the Lansing Institute of Dance.
She studied at a local high school and was passionate about several other activities besides dancing during her four years there, including singing, acting with the school's drama club and practicing creative writing. Upon matriculating in 2018, Mikaila enrolled at Madonna University, from which she graduated with a Bachelor of Fine Arts degree in 2022.
Most watched YouTube videos
Mikaila seems to be mostly popular on YouTube for the videos which feature her dancing, especially for those in which she can be seen twerking; her fans also seem to like her for her swimsuit try on videos, for sharing her advice on working out at the gym, and speaking about her everyday life. We're about to cover Mikaila's three most viewed videos as these have contributed to her overall popularity.
Her #1 video "MIKAILADANCER TWERK COMPILATION #shorts #youtubeshorts" has been watched over 1.5 million times since 16 November 2020 and is a compilation of short videos which feature Mikaila twerking.
Her second most popular video "B!tch from da souf twerk class!! #shorts #youtubeshorts" has been watched over 1.2 million times since 18 August 2020 and features Mikaila dancing and twerking to the song "B*itch From Da Souf (Remix)" by Latto and Trina.
Mikaila's #3 most viewed video "TWERK TUTORIAL!! #shorts #youtubeshorts", has been watched close to 900,000 times since 7 August 2020, and features her teaching her fans to twerk, while also showing off some of her favorite dance routines which might help improve their dance skills.
Mikaila's active on various social media networks and is an Instagram star; over 1.3 million people are following her on this network and she's posted over 800 pictures and videos. Most of her Instagram content shows her dancing and twerking, while she can be seen bungee jumping, travelling around the world and working out at the gym in other.
Mikaila's followed by close to 200,000 people on Twitter, and has posted close to 30,000 times; she launched her account back in November 2012 and has since been focused mostly on uploading pictures and videos in which she can be seen twerking and dancing, although she also enjoys sharing the details of her everyday life with her fans.
Mikaila's followed by over 250,000 people on Facebook and is quite active on this network as she tends to update her account at least once every day; most of the videos which she posts onto Facebook feature her reacting to various videos which she's found on the internet.
Mikaila's also a TikTok star as more than 16 million people are following her today, while all her videos combined have been watched nearly 450 million times. Most of her TikTok content features her speaking about her everyday life, dancing and taking on some of the most popular internet challenges.
Love life and boyfriend
Mikaila prefers to keep the details of her love life to herself, and most people believe this to be because of how having a boyfriend (or a girlfriend) might affect her career on the internet.
There are rumors circulating the internet today, claiming that Mikaila's dating a non-celebrity American man; it's believed that the two have been spotted spending time together in public on multiple occasions but Mikaila's yet to address these rumors, and no evidence has been provided to support these.
There are also those who claim that she's avoiding speaking about her love life in public because she's either lesbian or bisexual, but this also remains unconfirmed.
Mikaila seems to be unattached as of October 2023, hasn't married and doesn't have children.
Interesting facts and hobbies
Mikaila practices dancing on a daily basis and also has several training sessions at the gym every week, thus her sculpted figure.
Some of her fans have claimed that she's enhanced her buttocks but this hasn't been addressed by Mikaila.
She loves summer as she gets to dance at the beach, play beach sports and swim in the ocean.
Mikaila buys new clothes on a daily basis, whether she's visiting various stores in Los Angeles or is ordering them online; she's mostly into buying lingerie.
She's following a strict diet, so avoids eating sweets and fast food.
Mikaila's a huge lover of animals, and often features her pet dog in her Instagram content; she often refers to it as her best friend.
Kate Upton's one of her favorite actresses, and some of Mikaila's favorite movies are "Tower Heist", "The Layover" and "The Other Woman".
Height, age and net worth
Mikaila's age is 23. She has brown hair and eyes, weighs around 115lbs (51kgs) and is 5ft 4ins (1.62m) tall.
Mikaila's net worth's been estimated at over $1 million, as of October 2023.