Year after year, "America's Got Talent" captivates millions of viewers, introducing them to remarkable talents that leave a lasting impact on both the stage and in their hearts. Among the countless contenders who've graced the "AGT" stage, one extraordinary artist from Indonesia has recently captured the spotlight with his distinctive voice. Cakra Khan wowed the audience during his audition for Season 18 of the show, but got stopped by Simon Cowell in the middle of his performance.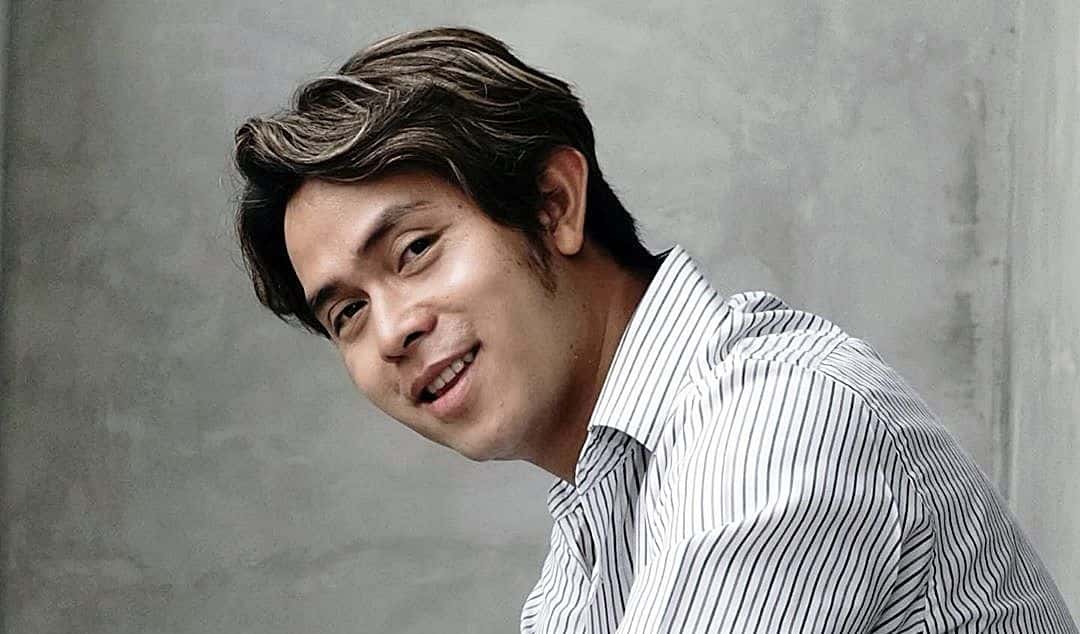 Meet Cakra Khan
Cakra Khan was born Cakra Konta Paryaman, of Sudanese descent, on 27 February 1992, in the quaint town of Pangandaran, situated on the Southern coast of Java, Indonesia, to parents Hermana and Entik Trisuyatmi. He recalled that his father gave him the name "Cakra" from a character named Cakradara, said to be a warrior prince in the Mahabharata Sanskrit epic. Khan is a suffix that means "king" or "leader" in some languages. This unique blend gave rise to the moniker, "Cakra Khan," which he cherished as a child and later became his stage name, as he felt that this was easier to pronounce and remember than his real name.
The death of his father
Cakra Khan's beloved father, Hermana, suffered a stroke, a medical condition characterized by poor blood flow to the brain. During this difficult time, Cakra had the opportunity to care for his father while he was admitted to an intensive care unit. However, due to prior commitments, he couldn't be by his father's side when he passed away on 21st August 2020. Cakra received the devastating news about his father's critical condition, and immediately canceled a show in which he was slated to perform, rushing to the hospital in an attempt to be with him. 'Sadly, he passed away before I could arrive. It was the worst feeling I had ever experienced. I was at my lowest point then,' he said, with a heavy heart.
The profound loss of his father caused Cakra to reevaluate his priorities, and he came to realize that more than his career goals, what truly mattered to him was his family, especially his mother. He was reminded of the fragility of life, and so made a heartfelt promise to himself to make the most of the time they had together.
His foray into the world of music
Hailing from a middle-class family, Cakra Khan's passion for music was deeply rooted in his heritage, with his mother being a skilled keyboardist and his father, a gifted singer. Even at the tender age of five, he demonstrated his vocal prowess by singing passionately at family gatherings and religious events. He also participated in numerous singing competitions and school performances whenever possible.
In an interview, Cakra Khan shared that he first immersed himself in dangdut, an Indonesian folk music genre that is popular for its melodious instrumentation and vocals. As a young aspiring musician, he eagerly performed on various stages, honing his skills and building his confidence. He opened up about what he considered his worst experience while singing dangdut as a child –  in the middle of his performance, someone threw food at him. Disheartened, he found himself on the brink of giving up singing, however, he was greatly encouraged by people who believed in him, and so he persevered. By the time he reached 5th grade, his thirst for diverse musical experiences led him to explore the keroncong genre, also known as krongcong, which is a traditional string band music of Indonesia.
As he entered junior high school, his fascination with band music grew, and he devoted himself to refining his vocals. Throughout his transformative high school years, he delved into various genres, including jazz, blues, and pop music, each leaving a distinct mark on his artistic expression. He studied at the esteemed Bandung School of Music, where he further developed his talents. Reflecting on his school days, Cakra fondly recalled an amusing incident involving a music sheet – he lacked the ability to read music, so during an examination, he discreetly followed a friend's lead, keenly observing his actions and memorizing how it was done.
Pursuing his dream
With his desire to fulfill his father's dream of becoming a professional singer, young Cakra Khan made a life-altering decision in 2010. He moved to Jakarta, the capital of Indonesia and a bustling metropolis that held the promise of turning dreams into reality. Leaving behind the familiar landscapes of Pangandaran, he stepped into the city's vibrant music scene, eager to showcase his talent and make his mark on the industry. He started out by performing at small clubs and bars. Despite facing rejection in several auditions, he remained undeterred and resolute in pursuing his goals.
The debut single
Cakra Khan's debut single, "Harus Terpisah," which translates to "Must Be Separated" in English, was released in 2012 and quickly became a massive hit in Indonesia, catapulting him to fame. Its emotional lyrics, paired with his soulful and powerful vocals, struck a chord with listeners. The accompanying music video, featuring Cakra Khan in various evocative settings, beautifully conveyed the song's theme of separation and longing. The video has amassed an impressive 40 million views. The song's popularity helped him garner a strong fanbase and led to further opportunities in his music career.
Not many people were aware that the release of his debut single was far from simple or easy. Initially, he sent vocal recordings to the music label, MyMusic Records, when he heard that they were looking for a singer for the song "Harus Terpisah," which was composed by Aldi Nada Permana. Cakra revealed that 50 aspiring singers participated in a live audition for this single. Fortunately, he was the one chosen to record the song, and with its success, he received the Best Newcomer Award at the Anugerah Musik Indonesia (AMI Awards) or Indonesia Music Awards and the Outstanding Newcomer Award at the Dahsyatnya Awards.
The soaring career: Hit after Hit
Cakra Khan's career took off like a rocket, and he continued to deliver one hit after another. His self-titled album released in 2013 showcased his versatility as a singer and was met with resounding success. It featured other gems like "Setelah Kau Tiada" (After You're Gone), which speaks of longing and emptiness as one grapples with the reality of losing a loved one, and "Mencari "Cinta Sejati" (Searching for True Love), which resonates with those seeking soulful connections.
In the following years, Cakra Khan further solidified his status as a pop sensation with subsequent albums and numerous chart-topping singles. "Kekasih Bayangan" (Shadow Lover) tugs at the heartstrings of listeners, becoming an anthem for unrequited love, while "Mengingat Dia" (Remembering Him) captures the emotions of missing someone dearly.
He collaborated with various artists including Judika in a heartwarming ballad entitled "Cinta Karena Cinta" (Love Because Love) and Rossa in "Aku Disini Menunggumu" (I'm Here Waiting For You). One of his most successful collaborations was with Malaysian superstar Siti Nurhaliza in "Seluruh Cinta" ("All of Love") released in 2014. During the 2013 Anugerah Planet Muzik event, Cakra and Siti shared the stage for a memorable performance. Together, they mesmerized the audience with a rendition of Cakra's hit debut single. Universal Music Group (Indonesia) approached Siti to do a special duet project with a singer of her choice. Due to Cakra's distinct vocal style and their undeniable stage chemistry, she expressed interest in collaborating with him.
Lagu duet @CakraKonta ft @CTNurhaliza11 "Seluruh Cinta" menjadi theme song sinetron Cahaya Hati tayang setiap hari jam 18.30 WIB di RCTI. pic.twitter.com/idFLGeW6ZW

— indigo Artist Management (iAM) (@iAM__Tweet) August 2, 2017
Creating content on YouTube
Cakra Khan has an official YouTube channel, on which he shares his music videos, live performances, and other content related to his music career. He joined the online video-sharing platform in November 2018, and He has more than 400,000 subscribers and his videos have amassed around 80 million views. Because of the restrictions during the Covid-19 pandemic, many events were canceled. He then spent a lot of time at home making videos and creating content. Cakra collaborated with other YouTubers and did cover songs. He never thought that it would lead to an opportunity to perform on a global stage.
"America's Got Talent"
In the dazzling world of talent competitions, "America's Got Talent" stands as a beacon of hope and opportunity for aspiring artists from all walks of life. The popular reality show features diverse talents like singing, dancing, magic, and comedy. Contestants from across the United States and even around the world audition for the judges, advancing through various stages until they reached the Grand Finale. The winner is determined by voting.
What made Cakra Khan audition
Cakra posted about being on "America's Got Talent" on Instagram in April 2023 and it immediately went viral. He graciously revealed the intriguing story of how it all came to be and what the entire process was like. It was in late 2022 when a stroke of luck shone upon him. One of the show's production team stumbled upon two of his videos doing cover songs and seemed to be mesmerized by his enchanting voice. One that made an impression was a cover of Chris Stapleton's "Tennessee Whiskey," which was uploaded on the Roommate Project Channel. Another one was his cover of Marvin Sapp's "Never Would Have Made It." He loves gospel songs and he listens to this one every morning as it means a lot to him.
Without hesitation, the production reached out to him via email, expressing their interest in casting him for the 18th season of the immensely popular show. Interestingly, during his Instagram Live sessions, the producer would even tune in and leave a comment, saying to check his email. It appeared that they never responded, thinking that it wasn't real or just some kind of scam. He asked his manager to verify if the contact was genuinely from the show's producers. Once the identity was confirmed, Cakra sought counsel from his record label, fully aware of the contractual obligations involved in such competitions. Thankfully, his label was entirely supportive, leading to a productive Zoom meeting where every detail was meticulously discussed, and an agreement was amicably reached.
Undeniably, Cakra knew that his decision to audition in America might raise eyebrows back home in Indonesia, where he was already a recognized and respected professional singer with a reputation to uphold. Nevertheless, he firmly believed in seizing every opportunity that came his way, refusing to confine himself to boundaries when it came to his passion for singing.
While preparing for the audition, a lingering question remained in Cakra's mind – how did he manage to capture the producer's attention amidst the sea of talented artists worldwide? The answer lay in his raw and intense performances, leaving the producers surprised when they saw his face for the first time, never expecting such an extraordinary voice to emanate from him.
Prior to the actual audition
The anticipation and nervousness he felt were palpable, considering the high stakes involved. Not only was he competing with fellow singers, but also with a diverse array of talents, ranging from magicians to other captivating performers. With all the participants honing their acts in a vast room, the atmosphere was charged with determination and passion.
The audition schedule was incredibly tight, spanning three intense days of non-stop activity. Contestants endured introduction sessions, rehearsals, meetings with vocal coaches, and more. With a total of 100 participants, each one had the opportunity to showcase their talents, allowing the production team to assess their individual performances. The waiting period proved to be a real challenge. For Cakra, he was on standby at 10 in the morning, and after enduring a grueling wait, finally, at 10 in the evening, it was his turn to take the stage.
He recognized that standing out in such a talented crowd required something truly extraordinary. The enormity of the competition could have been overwhelming, but Cakra remained steadfast. However, he worried about his tendency to forget lyrics and so he found himself having a bout of insomnia on the night before the audition. Determined to deliver a flawless performance, he spent the restless hours repeatedly memorizing the lyrics.
On the day of the audition, the participants were instructed to proceed backstage, where they would soon be introduced to the esteemed panel of judges. While he was confident in his singing abilities, the thought of engaging in a conversation with the judges in a language that was not his native tongue made him feel a little uneasy. His heart raced as he feared stumbling over his words or struggling to answer questions in English. However, it turned out that it was just a casual 'meet and greet.'
Cakra Khan's audition
Cakra Khan knew that the opportunity to perform on "America's Got Talent" was a chance of a lifetime. With nerves tingling and adrenaline surging, he stepped onto the stage, ready to showcase his exceptional talent and passion for singing. He sang "Make It Rain," by Foy Vance, which was made famous by Ed Sheeran's cover version. However, just a minute into the song, Simon Cowell signaled for him to stop and it made the 31-year-old Indonesian singer quite nervous. It turned out that despite having a great voice, which the judge acknowledged, he didn't like the song choice. Thankfully, Cakra had another song in mind, a tune his father used to play when he was a child. He started again, demonstrating how to recover from a musical misstep, delighting the audience with the reggae classic "No Woman, No Cry" by Bob Marley.
The judges along with the audience gave him a standing ovation. Heidi Klum praised him for his very unique, sexy, and raspy voice, noting that it truly stands out and leaves a lasting impression. Simon Cowell expressed how rare it is to hear voices like Cakra's and how the second song showcased more of his artistry, thoroughly loving his voice. Sofia Vergara found his performance to be incredibly special and appreciated how he made the song his own, describing his voice as spectacular. Howie Mandel commended Cakra's memorable and unique voice and the overwhelming emotion in his performance that had everyone on their feet, leaving them amazed. In the end, the judges were unanimous in their decision, granting Cakra four Yes votes.
The aftermath
Following his successful audition, there were still people who found something to criticize him for, including not getting the "Golden Buzzer" like Putri Ariani. Cakra said that they shared the same goals – to showcase their talents and bring pride to Indonesia. He was all praises for her and said that he got teary-eyed watching her video because her self-composed song was fantastic, and the way she played the piano was incredible. They never got the chance to meet and talk during the audition, and he only found out that she was there when one of the producers told him. Some said he only auditioned because he no longer has a career in Indonesia, but he said that he still has work and that he is doing fine.
In the end, Cakra's audition on "America's Got Talent" not only showcased his remarkable talent to the world but also demonstrated the power of embracing opportunities without fear. He later expressed in an interview that he doesn't care whether he advances to the next round or not because, for him, performing on that stage is a valuable experience. He said that if he fails, he will just continue singing. His pursuit of excellence and his willingness to explore beyond boundaries continue to inspire aspiring artists everywhere.