Cariba Heine
Born on 1st October 1988, in Johannesburg, Transvaal, South Africa, Caribe Heine is a striking dancer and actress, known for playing Caroline Byrne in "A Model Daughter: The Killing of Caroline Byrne", and Bridget Sanchez in season three of "Blue Water High".
The blue-eyed blonde was brought up alongside her older brother Kyle, in South Africa until the Heine family relocated to Australia in 1991. Cariba and Kyle's parents are Michelle, a former showgirl, and Kevin Heine whose profession is unknown. The actress is 5ft 5in (165cm) tall and weighs about 125lbs (56kgs).
Career
During Cariba's childhood, she studied acting and singing at National Capital Acting School, and trained in rhythmic gymnastics, acrobatics, classical ballet, tap dance, and jazz dance. Apart from dancing at her mother's dance school in Canberra, Cariba studied at St Clare's College and Telopea Park School.
Cariba soon made a name for herself in the local dance circuit, after becoming he youngest performer at the Stargazers Convention in Sydney, Australia. The Heines family decided to homeschool her so she could focus on stage productions – including a United States tour – and her budding dance career, but which was cut short after a hip injury.
Cariba made her TV debut at the age of 15,  in the short film "Ballistic Sessions". Two years later, she began playing Rikki Chadwick in "H2O: Just Add Water", an Australian fantasy show geared towards children and teens and following the lives of three adolescent girls who discover that they are mermaids with superpowers.
As one of the main characters, Cariba was present in every episode of the show, and practically grew up alongside her young viewers. The series ended in 2010 when it became evident that the actresses had aged out of their roles.
Concurrently, Cariba guest-starred in "Stupid, Stupid Man", "Blue Water High", and "The Pacific". In November 2009, she took on her most ambitious project to date by playing the title character in "A Model Daughter: The Killing of Caroline Byrne", a Network Ten TV movie based on the real-life case of Caroline Byrne, which became the longest running in Australian history, and was full of contradicting evidence.
Cariba Heine en #DanceAcademy (2010-2013) https://t.co/j6Y93A8iXr pic.twitter.com/qPP9qkUGlU

— MermaidsH2O (@MermaidsH2O) February 15, 2019
From then on, Cariba landed a recurring role as Isabelle in "Dance Academy" and began playing Kate Hill in the webseries "The Future Machine"; both projects lasted three years. The blue-eyed blonde also appeared in various TV films and shorts – "At the Tattooist", "Blood Brothers", and "Quietus" to name a few. One failed indie movie was "Lord of the Crows", which abruptly stopped filming after a failed crowdfunding attempt.
Since 2012, Cariba has been in just three cinematographic projects: shorts "How'd I Get In This Field" and "Rough Sweat", and "Bait 3D", which marked her feature film debut but was a box office bomb. Her TV career was also full of ups and downs, as the actress mostly participated in webseries or had guest-starring appearances in major shows that didn't lead to further work; she also appeared in two episodes of the 2016 revival of "H2O", "Mako: Island of Secrets", reprising her role of Rikki Chadwick.
In 2018, the South African-Australian also tried her hand at behind-the-scenes work, as an executive producer of an episode of "Adopted". As of 2023, Cariba's latest notable roles have been playing Isabella Baker in six episodes of "Everyone Is Doing Great", and Grace in the psychological thriller "The Secrets She Keeps".
Although it would appear that Cariba has semi-retired from acting, as these days she only has a handful of minor roles every few years, the truth is that she is currently more interested in other creative fields. The "Home and Away" alum is not only training the next generation of dancers, but focusing on injury prevention and rehabilitation: her newest venture, Cariba Online, features three series full of tips for beginner or intermediate dancers – The Ballet Series, The Core Series, and The Strength & Flexibility Series.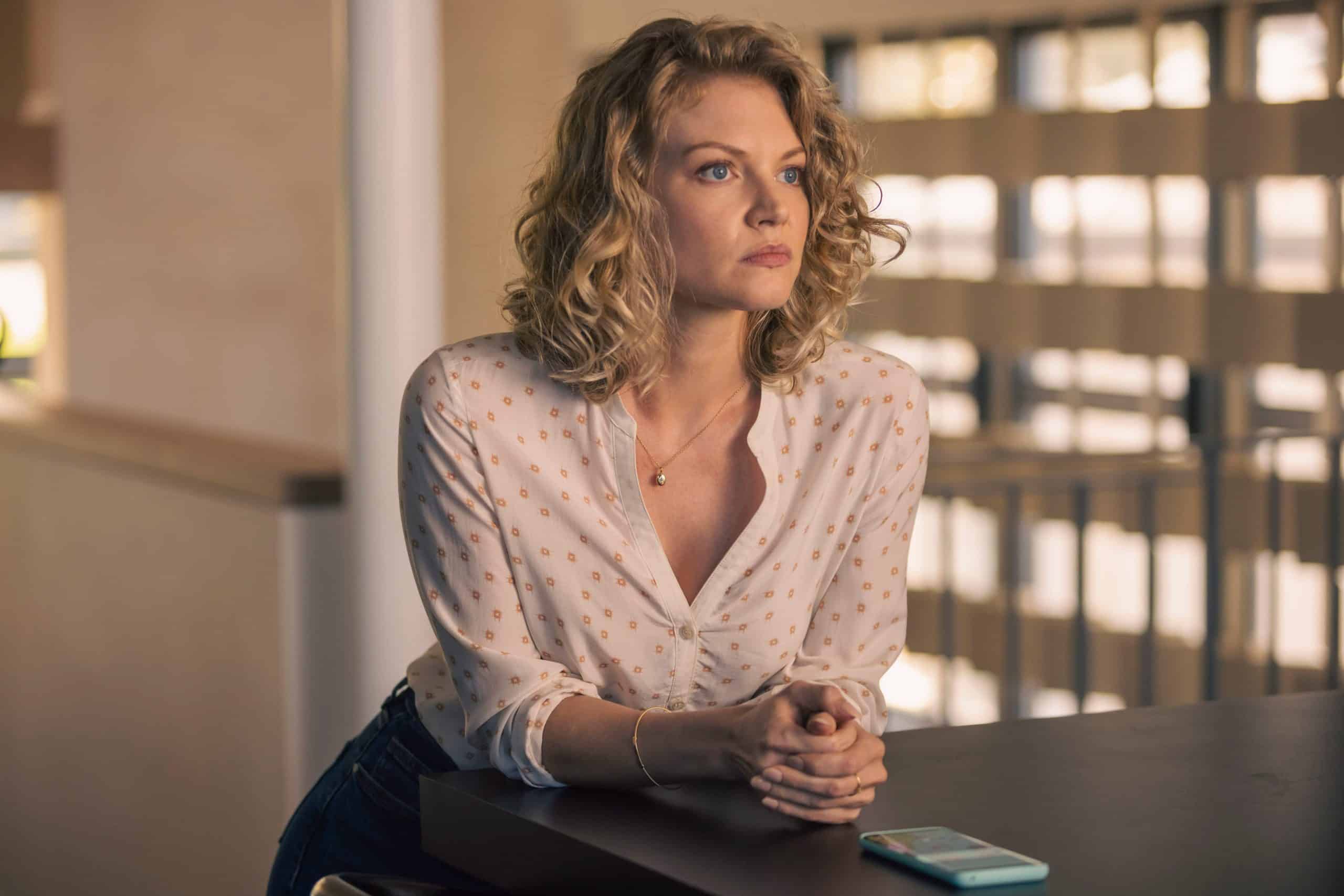 Yet another of the services Cariba offers is mentoring would-be dancers. "With my experience with an injury that took me over 10 years to recover from… Plus my experience as a performer and someone who earns a living by making people feel… I know that I have a lot to offer young performers who are serious about fulfilling their own potential," the Australian citizen says on her website.
Personal Life
Since 2008, Cariba has been in a relationship with actor, director, and writer Jaime Timony, who was born in Aberdeen, Scotland, UK on 6th March 1987. Jaime's first credited acting role was playing Tim in the short "Operating Instructions"; he later guest-starred in "Blue Water High" and "All Saints", before being cast as Nate in "H2O: Just Add Water", when he and Cariba presumably met and began dating.
In 2015, Jaime starred in, directed, and wrote the script for season one of the TV series "These New South Whales", which ran for two seasons. The small ensemble was made up of Jaime's friends Paul Heginbotham, Will Shepherd and Todd Andrews. Right now, the actor is set to star in the highly-anticipated miniseries "High Country", which is currently in its production stage. The show follows detective Andrea Whitford (played by Leah Purcell) as she investigates a baffling missing persons case, and is given the task of finding five friends who have seemingly vanished without a trace.
There are no photos of Jaime on Cariba's Instagram; rather, the actress uses her social media account to promote her work, and share the occasional throwback photo or vacation snap. In August 2023, the "Blue Water High" star traveled to Sifnos, Greece, where she participated in a cooking class, and toured local farms.
Jaime is much more discreet on social media: with just 4,400 followers, the director's last post was back in February 2023, and there are absolutely no clues pertaining to his reported relationship with Cariba. A great deal of his 946 (and counting) posts are related to the making of "The New South Whales" and other projects.