Who is Carol Seleme?
Carol Seleme was born on 20th August 1990, in Curitiba, Brazil, of Italian, Lebanese and Brazilian descent. She is a 28 year-old model, performance artist, poet and fine artist, who initially became famous primarily for her modeling work. She has featured in music videos for famous rappers such as Chris Brown, R. Kelly and Nicki Minaj, along the way being named one of the world's sexiest Latinas by "Spicy Magazine". In addition, Seleme became an Instagram star with a huge following thanks to her modeling work. However, in 2017 she disappeared from social networks for a while, which made many of her fans curious. She made a comeback recently with the surprising revelation that she underwent a gender transformation and now identifies as a man.
Just a simple reminder that article is created and owned only by biographytribune.com. Article cannot be re-published in any other pages or documents. Copyright is protected by DMCA. All found copies will be reported.
Original source: https://biographytribune.com/what-happened-to-carol-seleme-wiki-bio-age-boyfriend/
Carol Seleme Wiki Bio: Early Life, Family and Education
Carol Seleme grew up in her hometown of Curitiba; her father was a plastic surgeon. Having matriculated from high school, she decided to move to USA and apply for several art colleges, as she'd always had a passion for the arts. She was offered a scholarship by Otis College of Art & Design, and after four years of study, Seleme graduated with a Bachelor's degree in fine arts. It was during her time at the college that she first started modeling.
Career Beginnings
During her college years, modeling became both the primary source of income for Seleme and, in her own words, 'a sexy, liberating exercise in unveiling my own femininity'. Thanks to her exotic looks, amazing physique and natural beauty, she quickly made a name for herself in the modeling world of Los Angeles. She was named "Brazilian bombshell" and started appearing in music videos for various artists, such as Tyga, Big Sean, Nicki Minaj, and R. Kelly.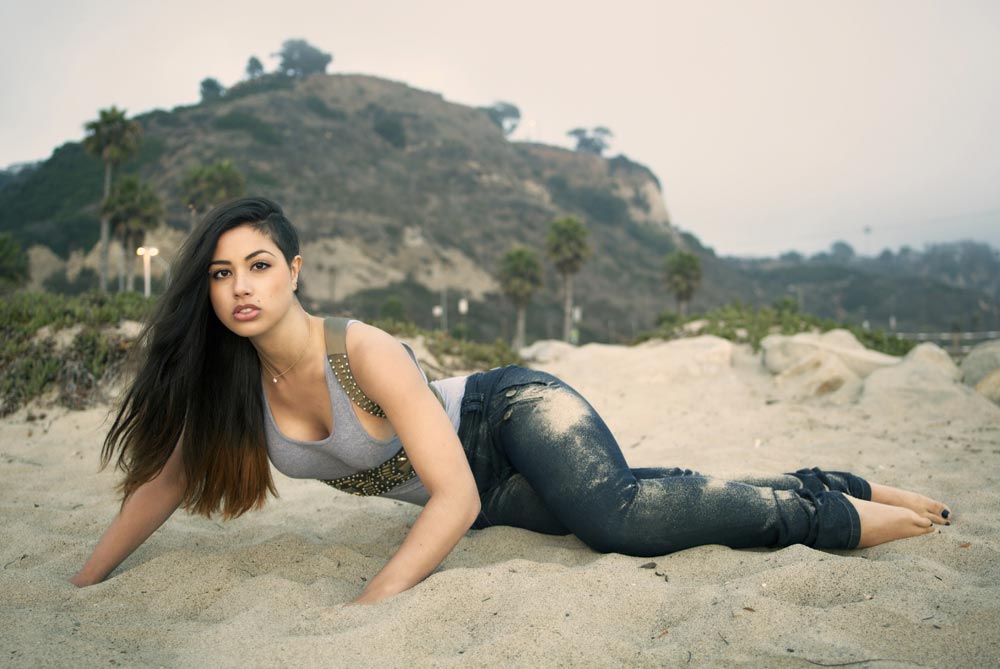 She also did promotional work for sports car brands at the Staples Center, was featured on the cover of "Smooth Magazine", and was named one of the world's sexiest Latinas by "Spicy Magazine". In addition, she was the face of a number of print campaigns, and did modeling work for clothing brands such as "Under", "Space Cadeque" and many other.
Other Ventures
Despite being a successful and highly sought-after model, Seleme made sure not to neglect her art, focusing on various projects over the years. She is a passionate painter,  (artist) and a photographer as well. She is a movie enthusiast too, and has written several movie reviews over the years. In 2014, she did a collaboration with "AllGoodThingsNetwork", showcasing her painting talent in a video entitled "Art School Confidential – Painting How To" and reviewing the Oscar-winning movie "The Artist". Since the start of her career, Seleme has regularly shared photos from her modeling work, as well as her paintings, photographs and other creations on her Instragram account, which steadily grew over the years, making her an online celebrity in the progress.
— Carol Seleme (@iamcarolseleme) June 3, 2016
Leaving Social Media and Gender Transformation
In 2017, Seleme unexpectedly left social media, leaving her fans wondering about the reasons behind this sudden departure. She later revealed in an interview that she became sickened by the modeling industry, and what once was a way for her to express herself and her sexuality, became a 'stale, miserable task'. Carol felt that it was no longer about her own sexuality and freedom, but rather 'what straight men are made to think they desire'. In the following months, she underwent hormonal change, at first illegally acquiring testosterone via dark web. After several months of taking testosterone, she came out publicly as transgender, which unfortunately resulted in alienation from her family, friends and a section of her fans. However, there was a significant number of fans who supported her on this journey, and helped her realize who she was and what she wanted to be.
Recent Work
In 2018 Carol made a comeback on social media, revealing that her new name is Cade. Over the past few months, Carol's body of work mainly consists of self-reflecting poems, as well as a variety of performance art, which combine photography, video, rich set pieces and digital manipulation, presented primarily via her own website, as well as her Instagram account.
Personal Life
Before her gender transformation, Carol was rumored to be dating professional basketball player Kenneth Farried, however, the rumors died out after several months. Carol revealed in an interview that she was dating a boyfriend who left her on the same day she announced her gender transformation. She currently resides in Los Angeles.
Social Media
Seleme's official Instagram account currently has around 12,600 followers, and owns a Twitter account with nearly 1000 followers. Even though her social media hiatus and her gender transformation reveal caused a loss of followers, she has managed to remain popular on Instagram.