Who is Erik Salitan?
Erik Salitan was born on 9 February 1984, in New York City, USA. He is a hunter, pilot, registered guide, businessman, and a former reality television personality, best known from gaining fame through the show "Life Below Zero", which featured him alongside his wife during the early seasons of the show.
Just a simple reminder that article is created and owned only by biographytribune.com. Article cannot be re-published in any other pages or documents. Copyright is protected by DMCA. All found copies will be reported.
Original source: https://biographytribune.com/what-happened-to-erik-salitan-why-did-he-leave-life-below-zero-wiki/
The Net Worth of Erik Salitan
How rich is Erik Salitan? As of early 2020, sources inform us of a net worth that is over $450,000, earned through success in his various endeavors. While the show helped boost his net worth significantly, the majority of his income currently comes from a couple of businesses he owns with his wife.
What Happened to Erik Salitan? – 2018 Update – https://t.co/Cr3LM26AUy – #ErikSalitan #Wht #Entertainment pic.twitter.com/F6szEByLOX

— Gazette Review (@GazetteReview) July 14, 2018
Early Life and Education
There is very limited information about Erik's life prior to his appearance on television, as he has not shared a lot of details regarding his family and childhood. It is known that he grew up in New York, but realized at a young age that most of the jobs he wanted could not be found in his immediate area. He attended Finger Lakes Community College (FLCC) in Hopewell, New York, and completed his secondary education there. He then moved to Alaska, enrolling at the University of Alaska, Fairbanks which is the flagship campus of the University of Alaska system.
The university was established in 1917 and is the home to several major research units, including the Agricultural and Forestry Experiment Station, as well as the Geophysical Institute. They also have six rural and urban campuses around Alaska; over 8,000 students are enrolled annually.
Living in Alaska and Life Below Zero
While living in Alaska, Salitan used his skills in hunting and fishing, some of the things that he learned as a teenager. At the age of 18, he was forced to rely on these skills as he lived in a primitive tent with no support behind him.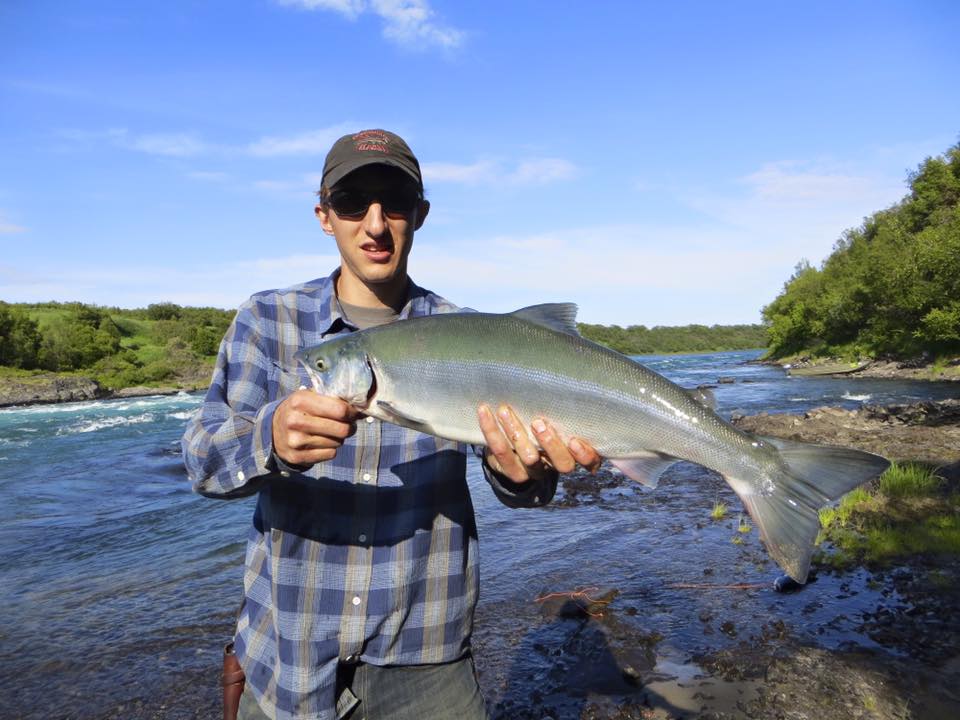 He had to hunt, fur trap and fly fish to maintain his livelihood  – he adopted a subsistence lifestyle, personally hunting the meat he eats, and becoming very familiar with doing so in Alaska. He would become a member of hunting and conservation groups in the state, including the Alaska Professional Hunters Association, and the Northwest Sportsman's Club.
Eventually, his lifestyle caught the attention of television producers, and he and his wife were invited to become a part of a television documentary series entitled "Life Below Zero", which illustrates the daily and seasonal activities of subsistence hunters living in remote areas of Alaska.
The show featured the couple as well-versed in wilderness living, residing 67 miles north of the Arctic Circle in Wiseman, Alaska. They were not the only features of the show, as there were many other main characters covered by the documentary. The show is produced by BBC Worldwide, and airs on the National Geographic Channel.
Leaving Life Below Zero
Erik and his wife gained considerable income thanks to the show, and their popularity also skyrocketed. They were one of the pioneers of "Life Below Zero", and many of the show's fans became attached to them following their appearance during the premiere in 2013.
They stayed with the show for several years, but during the mid-2010s, viewers noticed that they had become absent from the show. They returned to make an appearance in three episodes during 2016, and the couple's last appearance was in the episode "Renegades of the Arctic". Later reports stated that the couple left the show to focus on their family, as they were raising a child. The fame and income from the show also helped kick-start his hunting tour company called Bushwhack Alaska Guiding & Outfitting.
The company offers hunting tours of animals such as bears, moose, caribou, dall sheep, and many other animals. The couple also opened their own Alaska lodge called Talarik Creek Lodge which apparently offers a great view of Iliamna Lake.
Personal Life and Social Media
For his personal life, it is known that Erik met Martha Mae while in Alaska, and the two quickly connected due to their shared passion towards hunting, fishing, and a subsistence lifestyle. They later married, though details about their marriage are scarce except for a deleted clip on National Geographic, stating how he proposed to her during a fly fishing trip.
His wife grew up in Iliamna, Alaska and had to learn how to hunt as well as how to fish in the environment. They have a child together whom they are also teaching their way of life. The couple has been together for at least eight years and frequents their time in between the wilderness and nearby cities, mainly due to their business. During their free time, they also do volunteer work and community service.
One of the reasons why there is very limited information about Erik's current endeavors is due to the lack of any strong online presence. He does not have any accounts on any of the major social media websites such as Instagram, Facebook and Twitter. He keeps his business websites active and open though. It is unlikely that the couple will return to television, due to already finding success in other endeavors that give them more time to spend with family.