Hans Porter and his wife Timbi made the rounds across the media outlets on 19 July 2015, upon being featured in National Geographic's iconic wilderness documentary TV series entitled "Life Below Zero: Port Protection." Although the series is also known as "Lawless Island" due to that being the title of its spin-off, Hans and Timbi only participated in the first two seasons of the original, which continues even in 2023.
Being subsistence hunters who live in one of the most remote areas on the planet, the Porters are understandably not too keen on appearing in the spotlight, and as such, have, kept a very low public profile. The viewers who loved their presence in the series had to depend on whatever Discovery Channel's cameras managed to capture to sate their curiosity about the life of the pair, but that became no longer viable as of 2017.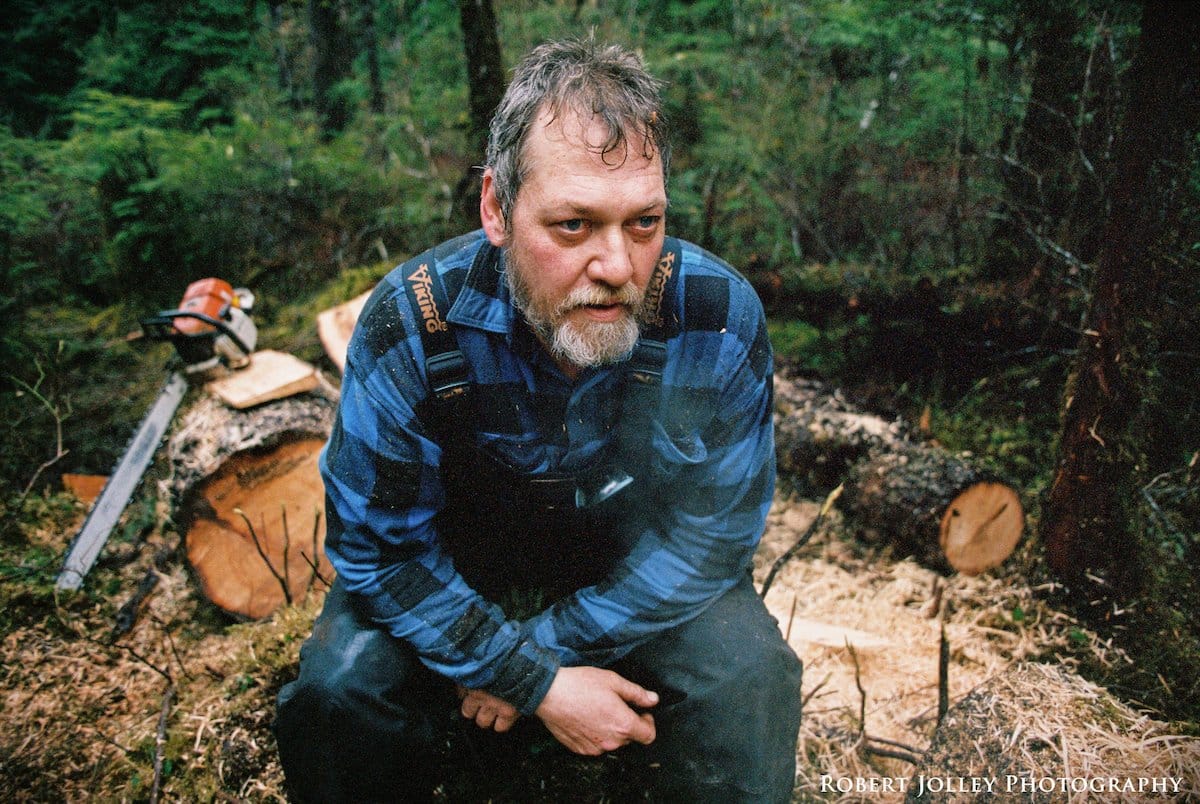 Hans and Timbi – high school sweethearts
The famous duo's love story started during their high school years, through their shared love for nature and thirst for adventure, igniting a bond that would shape their stories from thereon. They ultimately made the life-altering decision to move to Port Protection, driven by their dreams and ambitions.
They built their own house, complete with a greenhouse, and established a thriving farm that housed chickens, ducks, geese, rabbits and loyal canine companions. Their entrepreneurial spirit led them to operate the Port Protection Wilderness Lodge, welcoming guests from around the world who sought to experience the largely untamed Alaskan wilderness.
Their uniqueness captured the attention of viewers, as they became beloved figures during the first two seasons of the Discovery Channel's TV series, which aired from 2015 to 2016. The couple's resilience, resourcefulness, and their enduring love story resonated with fans in noticeable numbers.
Living in Port Protection came with its own set of challenges, from unforgiving weather conditions to the constant presence of predators, and the trials of isolation. However, they also enjoyed the rewards of breathtaking natural beauty, a close-knit community, and the freedom that their lifestyle provided.
Hans and Timbi opted not to return for the third season after the second's conclusion, apparently for a variety of undisclosed reasons. Additionally, the show underwent a transformation in 2020, rebranding from "Port Protection" to "Life Below Zero: Port Protection". Fans were left wondering why the couple had departed from the series that had brought them into the spotlight, as they had come to quite enjoy their presence together.
Hans and Timbi made the decision to leave the show for personal reasons, most of which have still not been revealed to the public, and are unlikely to be, considering their generally private nature. What's known is that they sought to prioritize their family and their business ventures, finding the constant presence of cameras intrusive and stressful, yearning for greater privacy and control over their lives.
It was fun while it lasted
The Porters actually divorced in 2018 after more than two decades of marriage, parting amicably and preserving their friendship throughout the legal process. They continued to oversee their animals and greenhouse in Port Protection for as long as was viable, until all the documents were settled and in their possession.
Hans resides there even still, where he's built a multifaceted life as a carpenter, fisherman, hunter, and guide. He remains an active member of the local community, offering assistance as a true all-arounder to his neighbors, with anything they might require. Hans keeps friends and followers updated through his Facebook page, sharing snapshots of his adventures and his beloved animals.
Timbi relocated to the Anchorage area, where she's been steadily pursuing a career as a nurse. She also embarked on a new venture known as Timbi's Alaskan Soaps & Sundries, which is a business that offers an array of handcrafted products, including artisanal soaps, skincare and haircare items, exquisite jewelry, original paintings, and captivating wall hangings. Concurrently, she took on the role of a manager at A. Allen Consulting in Ketchikan, Alaska.
Hans and Timbi may have embarked on separate paths, but their impact on the audience remains profound. Viewers were inspired by their courage, creativity, and deep connection with the natural world. They demonstrated that a life off the grid can be both feasible and rewarding, provided one is willing to confront challenges with diligence and adaptability.
Why did they separate?
While the exact reasons for their separation remain private, some fans have speculated that the pressures brought on by the series' production and the unique challenges of their remote living conditions may have played a significant role.
When they first agreed to be part of the series, they likely anticipated a chance to share their extraordinary way of life with the world. However, the intrusion of cameras and production crews into their daily existence may have proven more taxing than they'd imagined.
Reality TV often demands authenticity, which can inadvertently expose personal vulnerabilities and disagreements. For a couple living in seclusion and used to privacy, the constant presence of cameras could have eroded the intimacy of their rather private relationship.
Hans and Timbi's every move was scrutinized by viewers, as they became fan favorites, and a particular focus of the production crew. This newfound celebrity status might have intensified the expectation to deliver compelling content; their unique lifestyle already came with its share of challenges, including harsh weather, isolation, and the constant need to secure resources.
The additional pressure to be entertaining and provide drama for the sake of the show might have strained their relationship to breaking point, as that type of pressure cooker environment could have exacerbated any underlying tensions.
Living in Port Protection meant navigating the rugged Alaskan wilderness, where challenges abounded at every turn. This, coupled with an unforgiving climate, the presence of predators, and the ever-looming isolation could have taken a toll on their relationship. Being cut off from the world can amplify existing issues, and the necessity of relying solely on each other for support and companionship might have created an intensity that was difficult to manage.
The decision to leave the show could have stemmed from a desire for privacy and control over their lives, as well as the newfound unwillingness to work together. Perhaps Hans and Timbi yearned for a return to the quietness and self-sufficiency they cherished before the cameras rolled in, as the constant public scrutiny and potential distortion of their image on the show might have pushed them to seek refuge away from the spotlight.
Port Protection – the place itself
Port Protection, also known as 'Kél' in the indigenous Lingít language, is a census-designated place (CDP) nestled within the rugged expanse of Alaska's Prince of Wales-Hyder Census Are, population about 5,500. This remote haven has a captivating history and a unique connection to the land and the mass expanse of water surrounding it.
As of the 2020 census Port Protection itself had a population of just 36 residents, which is a slight decrease from the 48 reported in 2010. Spanning an area of 3.91 square miles (10.1 square kilometers), the community's unique landscape is actually 2.61% comprised of water.
The place got on everyone's lips alongside nearby CDP Point Baker in 1975, when it became the focal point of national attention due to the landmark lawsuit known as Zieske v Butz. This pivotal legal battle was instigated by Charles Zieske, Alan Stein and Herb Zieske, residents of Point Baker, and resulted in a momentous injunction issued by Judge James von der Heydt.
The ruling halted all clearcutting activities on the northern end of Prince of Wales Island, which is a vast expanse spanning 400,000 acres, marking a crucial victory of nature over profit that safeguarded the pristine wilderness. However, this triumph paved the way for congressional intervention in the form of the National Forest Management Act in 1976, which ultimately lifted the injunction.
In 1989 the residents once again made headlines in the lawsuit Stein v Barton, advocating for buffer strips along salmon streams in the Tongass, the world's largest surviving temperate rainforest, and the protection of the Salmon Bay watershed.
Their efforts culminated in the Tongass Timber Reform Act of 1990, which mandated 100-foot-wide (30m) buffer strips around all salmon streams during logging operations – a significant win for both the community and the environment.
According to the 2000 census, Port Protection was home to 63 people residing in 31 households 12 families, community's population density was 14.1 inhabitants per square mile (2.58 square kilometers), reflecting the expansive wilderness that surrounds it. The racial composition consisted primarily of Caucasian residents, with some Asian and multiracial individuals. The household inhabitant count varied too, with some being one-person homes, reflecting the solitude that can be part of life in this remote locale.
Port Protection has faced various economic challenges, despite its breathtaking natural beauty, as the median household income was notably modest, underscoring the resilience of the community's inhabitants in the face of economic adversity. While challenges persist, the tight-knit nature of the community fosters a spirit of unity and support that is clearly visible on the TV screen in National Geographic's programs.
What does he do now?
In spite of being out of the spotlight and in want of a significant other, Porter spends his days busier than ever, taking care of the lodge he built with Timbi all by himself, all the while having fun and posting about his life on social media, mainly Facebook and YouTube.
He occasionally needs help undertaking the various activities on the property, and doesn't shy away from asking for assistance. He posted on Facebook on 11 April 2022, inquiring about the possibility of hosting two young individuals keen on immersing themselves in the rustic life of Port Protection.
Hans expressed his search for adventurous souls eager to embrace the wild, relishing daily meals straight from the bountiful waters, and getting their hands dirty in the garden. The dates specified for this unique opportunity spanned from April 18th through the 30th.
He promised to cover the costs of lodging and sustenance, ensuring that these prospective guests would be well taken care of during their stay in Port Protection. His enticing proposition beckoned those who shared his enthusiasm for this distinct way of life, to send him a message and get more information about what lay ahead.
Hans's call for companions in this adventure resonated with many, stirring curiosity and excitement within the online community as the post achieved over 600 reactions. The chance to spend precious time in the rugged Alaskan wilderness, partaking in the primal rhythm of nature, was undoubtedly an opportunity that few could resist.
A guide in every sense of the word
Porter is always excited to share his bountiful knowledge on every elementary part of off-grid existence, and thus takes the time out of his day to create content for both Facebook and YouTube, oftentimes showing tip or trick as to how a particular action in his daily life is performed.
His video entitled "Watch and Learn the Hans Porter Method" encompasses this spirit, showcasing the former TV star fileting a halibut. His expertise with the blade was unquestioned even by other survival experts in the show, and watching him carve the massive fish makes it evident why that is.
Hans Porter is Sorry #BBCWorldWide #NatGeo #PortProtection pic.twitter.com/b5PDy4JaQH

— David Newsom Pix (@davidnewsompix) August 13, 2015
The survivalist looks to be rather enchanted with pescatarian dishes, displaying various perfect filets on his Facebook account as well. One such post details the different kinds of pacific salmon that he's able to catch around the property, with pictures of the fish before and after they were expertly carved into appetizing pieces of grilled salmon or sushi.
Porter remains hard at work doing what he loves, and fans believe that his income from just managing the lodge is more than enough to keep him off the screen, which is good for Hans himself, as he'as never been a very public type of person.