Heather Mills is an English retired model, activist, and businesswoman, who caught the public's attention in the early '90s when she was involved in a traffic accident, which saw her left leg amputated. She is the ex-wife of the English singer-songwriter, Paul McCartney, famed as a member of The Beatles.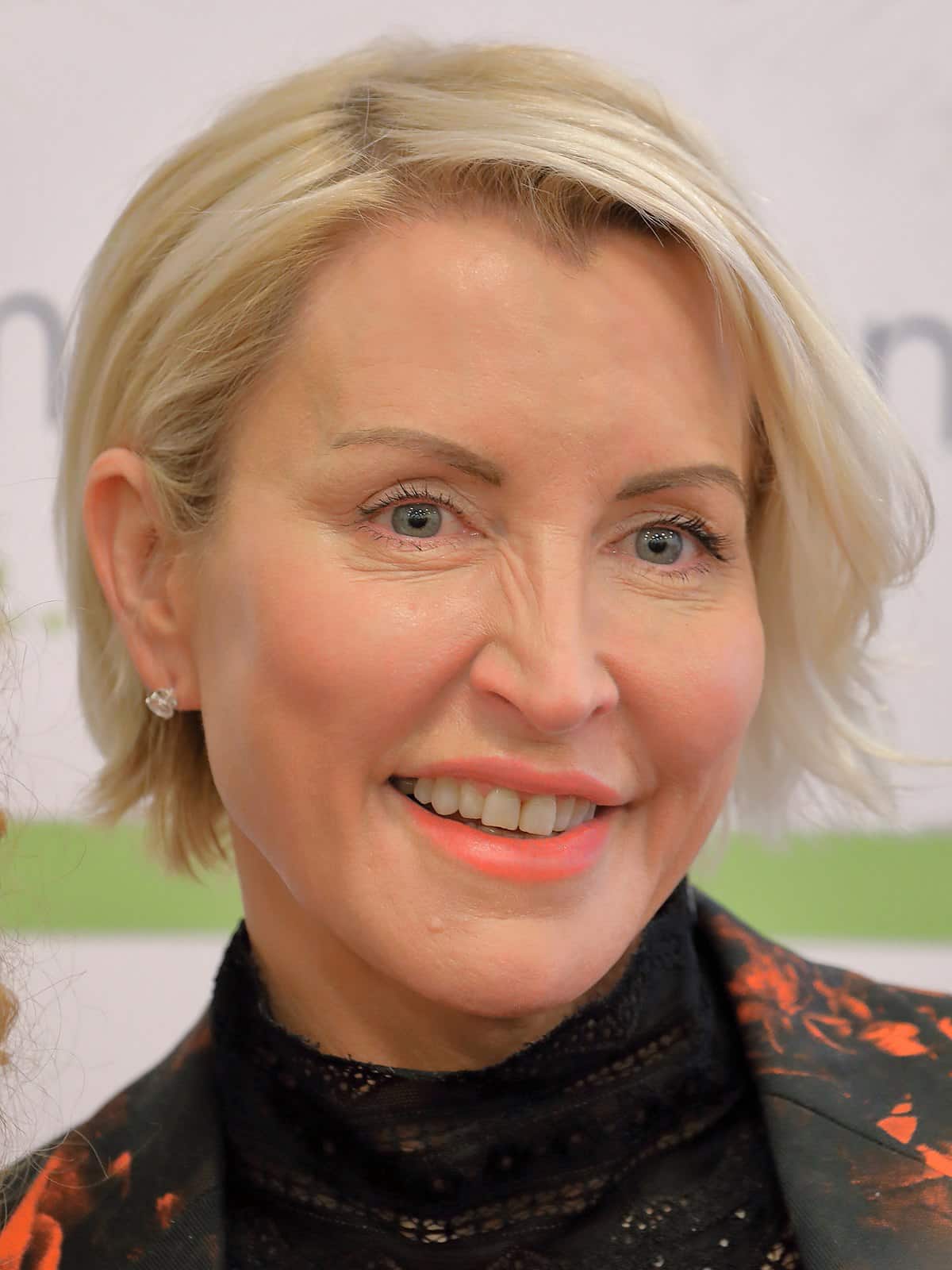 Age, Early Life, and Education Background
Heather Anne Mills is a native of Aldershot, Hampshire, England, who was born under the Capricorn zodiac sign on 12 January 1968, which makes her 55 years old as of 2023. She's the daughter of the former British paratrooper and Formula One racing squad mechanic, Mark Francis Mills, and his wife, Beatrice Mary Mills. Mills' parents met while attending Newcastle University, and dated for a while before eloping. She spent part of her childhood in Libanus in Wales. Heather also spent her childhood in Alnwick in Northumberland, Washington in Tyne and Wear, and later in Rothbury in Northumberland. Heather's siblings are Fiona Mills (younger sister) and Shane (older brother). She also has a younger paternal step-sister named Claire Mills.
It's reported that Heather's mother left her children and husband to live with the late English actor, Charles H. Stapley when Heather was nine years old, so left in the care of her dad together with her siblings. Heather has disclosed that her dad was physically abusive towards her and her siblings, especially her brother, whom he once threw against a window, injuring him badly for staining the carpet with his crayons. Her sister previously disclosed that their family was often short of money, and that their father forced them to fend for themselves, which prompted them to turn to shoplifting. Heather's dad was arrested and imprisoned for a year and a half after he was convicted of fraud, as a result, she left home with Fiona to live with her mother, who was living with her lover in South London. On the other hand, Heather's brother moved in with their paternal grandparents in Brighton.
Heather received her primary education at Usworth Grange Primary School, and later joined Usworth Comprehensive School for her secondary education. In 2003, Heather returned to Usworth Comprehensive School after she was invited to support the institution against its closure, as well as to give a speech on its prize-giving ceremony day.
Interests, Facts, and Activism
Heather is very passionate about winter sports, and in 2010 participated in Alpine Ski racing, where she won various gold medals. In 2015, she broke the record for the fastest disabled woman in the world after clocking a speed of 102mph (165kph) in speed skiing.
Heather has revealed that she was once abducted and sexually molested by a swimming pool attendant when she was six years old.
The former model worked briefly at a croissant café to cater to her financial needs when she was in school. then later landed a job at a jewelry store after she was fired from the café. After working for a few months, Heather was falsely accused of stealing from the shop, and was sentenced to probation.
Activism
Heather is a dedicated animal rights activist, who's traveled to numerous international destinations to promote her cause – she previously traveled to Canada in collaboration with the Humane Society of the United States, to protest against Canada's brutal seal hunting. In the mid-2000s, Heather was appointed the patron of Juliet Gellatley's organization, Vegetarian and Vegan Foundation, and the animal rights group, Viva! Heather has also worked with People for Ethical Treatment of Animals (PETA).
Career
In 2007, Heather tried her luck in the US dancing competition TV show "Dancing with the Stars" with her dancing partner, the American ballroom dancer, Johnathan Roberts. She later competed in the fifth season of the British TV series "Dancing on Ice" with her partner, Matt Evers.
Dancing on Ice series 5 Contestant, Heather Mills and Matt Evers….(Year 2010)#Dancingonice #doi #dancing #ice #iceskating #skating #cold #figureskating

Posted by Reality Television on Sunday, April 4, 2021
On 4 July 2009, Heather launched her vegan eatery, VBites, which was situated in Hove Lagoon in East Sussex. 2009 saw Mills purchase the vegan food firm, Redwood Foods – later renaming the company VBites Foods. In the same year, she was named among the most successful vegan businesswomen, and was awarded the VegNews Person of the Year Award. Mills sold VBites to the musician, Norman Cook, who is best known by the name Fatboy Slim, in May 2013. Fatboy Slim renamed the restaurant Big Beach Café. In mid-2019, Heather launched a site in Northumberland, to offer business, manufacturing, and storage space, specifically to vegan enterprises. The 55-acre site has been referred to as the 'Vegan Silicon Valley.'
Awards and Accolades
In 1996, Mills was nominated for the Nobel Peace Prize for helping amputees and landmine victims. In the same year, she won "The Times'" Human Achievement Award for her outstanding charity work and a Gold Award for Outstanding Achievement. Heather is also a recipient of the Pride of Britain Award, for her notable contribution to the community which included saving lives (1999), a Croatian Humanitarian Award (awarded by the then-Prime Minister, Ivica Racan in 2001), an honorary doctorate from the Open University (2003) for her philanthropic efforts, and Inaugural UNESCO Children in Need Award for her commitments to landmine victims (2004). Moreover, she received a PETA Humanitarian Award in 2005, a Vegan Society Achievement Award in 2007, and was named the Animal Activist of the Year in 2008.
Personal Life
Heather met with Alfie Karmal, who is 10 years her senior, in 1986. The duo fell in love almost instantly. Karmal loved her so much that he opened a modeling agency, ExSell Management, for her. The two wed in May 1989. At the time, Karmal had two sons from his previous relationship. Their union was short-lived – Mills divorced Alfie in 1991, and went on to date the Industrial Bank of Japan bond dealer, Raffaele Mincione. In 1995, she briefly became engaged to a man named Marcus Stapleton, whom she had known for only 16 days. She was also engaged to the British documentary filmmaker, broadcaster, and anthropologist, Chris Terrill (1999), but she left him a few days before their wedding, because she suspected that he was a gay MI6 agent, as she revealed to her friends.
Mills met the English singer-songwriter, Paul McCartney, at the 1999 Pride of Britain Awards ceremony. McCartney married her in June 2002 – his wife Linda had succumbed to cancer in 1998. The couple welcomed a daughter named Beatrice McCartney in October 2003. Their relationship began souring in mid-2006, and the couple divorced in May 2008, which saw Heather awarded a divorce settlement of £24.3 million (approximately $29.9 million) and an annual child maintenance fee of £70,000 (around $86,000). After divorcing McCartney, Mills received a backlash from McCourtney's supporters, most of whom believed that she'd married the wealthy musician just for his money. In mid-2008, Mills was listed among the 'top five most-hated celebrities' in her country.
Accident and Amputation
Mills was walking along Kensington Road in London when she was struck by a police motorcycle on 8 August 1993. She suffered a punctured lung and crushed ribs, in addition to losing her leg, 6ins (0.15m) below her left knee. She underwent surgery and had a prosthetic leg attached. The police authority compensated the businesswoman with £200,000 (around $245,800) and she thereafter sold her story to the tabloid newspaper "News of the World" for £180,000 (around $220,000). She used the funds to open the now-defunct Heather Mills Health Trust (2000-2004), which offered prosthetic limbs to Croatian landmine victims. Mills is not afraid to show her prosthetic limb in interviews and talk shows. In 1995, she teamed up with the ghostwriter, Pamela Cockerill, to write the book "Out on a Limb," which was republished as "A Single Step" in the US in 2002. The book documents how she lost her leg – she donated a huge percentage of the book's sale proceeds to the Adopt-A-Mine organization.
Height, Weight, and Physical Appearance
Heather is of White ethnicity, has a pair of blue eyes and long blonde hair. She is 5ft 8ins (1.73m) tall and weighs around 145lbs (66kgs).
Net Worth
Heather has accumulated a good sum from her business endeavors and divorce settlement. She is estimated to be worth around $40 million as of 2023. On the other hand, her ex-husband, McCartney, is worth a whopping $1.2 billion.